'The Challenge' Season 37: Josh Martinez Deleted a Comment About Ashley Mitchell Prior to His Elimination Episode
Fans watching MTV's The Challenge Season 37 watched as Ashley Mitchell was mysteriously disqualified during episode 14. Since the disqualification, Ashley has spoken out regarding what happened — and she admitted her actions against Josh Martinez were wrong. Josh posted his own comment regarding the scenario, too, but he deleted it prior to episode 15. Here's everything to know about what happened online between Josh Martinez and Ashley Mitchell.
[Spoiler alert: The Challenge Season 37 elimination spoilers for episodes 14 and 15 ahead.]
What rule did Ashley Mitchell break on 'The Challenge' Season 37?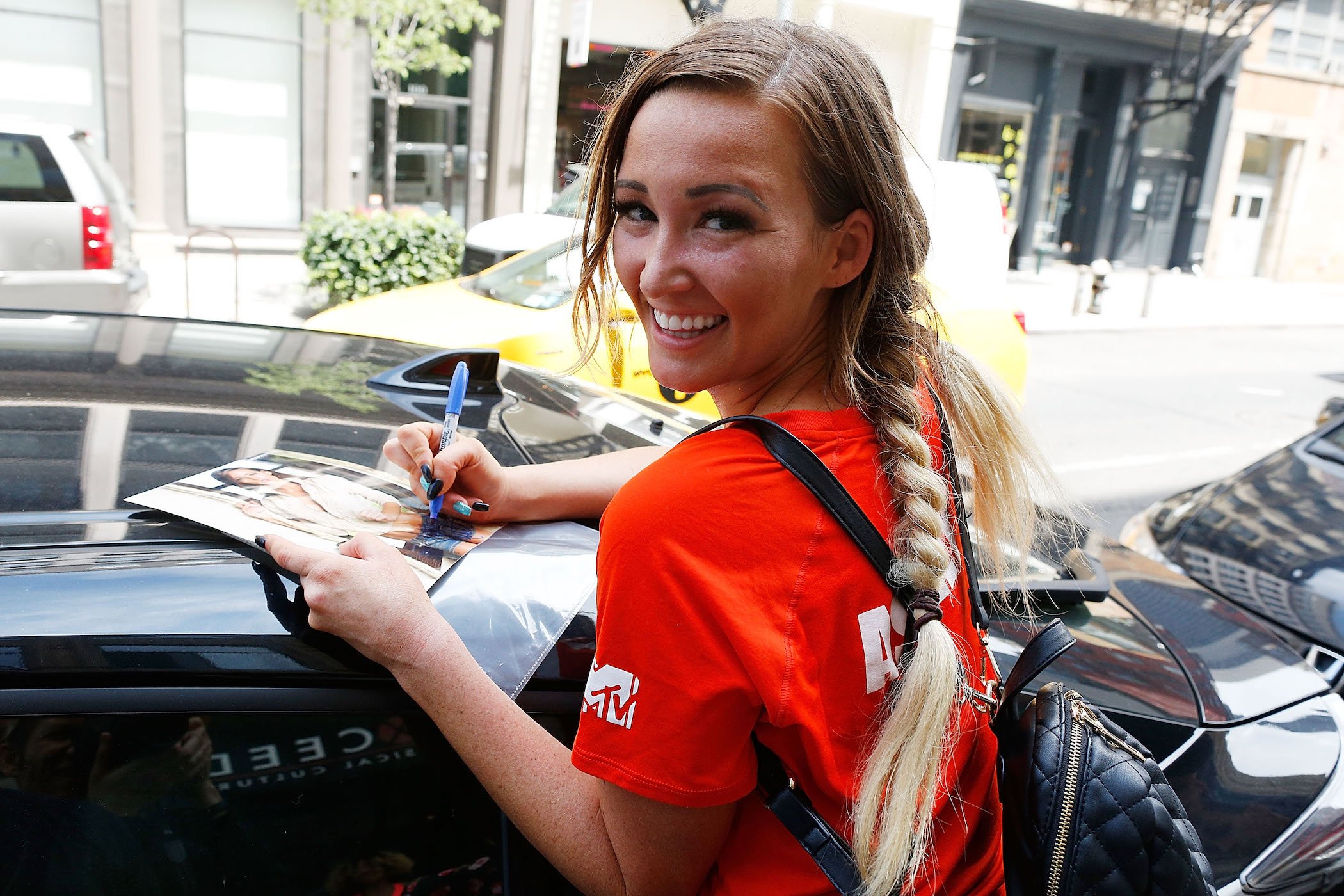 MTV's The Challenge Season 37 Episode 14 featured Ashley Mitchell's mysterious disqualification — and it's not the first of the season. Ashley is known for getting controversial on the show, and host T.J. Lavin told the competitors she was disqualified for breaking a rule prior to the women competing in The Lair.
"Agents, as you've seen, Ashley is no longer at headquarters," he explained. "Ashley has broken one of our rules, and because of that, Ashley is no longer able to stay in the game. She has been deactivated. She is no longer able to continue in this game for the rest of the season."
As for what rule Ashley broke, it seems she had a verbal altercation with Josh Martinez that went too far. Reports suggested Josh was extremely upset with Ashley's conduct. It's unclear exactly what was said, but Ashley later tweeted she was taking responsibility for her behaviors and attending anger management classes.
Josh Martinez reportedly deleted a comment about Ashley Mitchell prior to his elimination episode, episode 15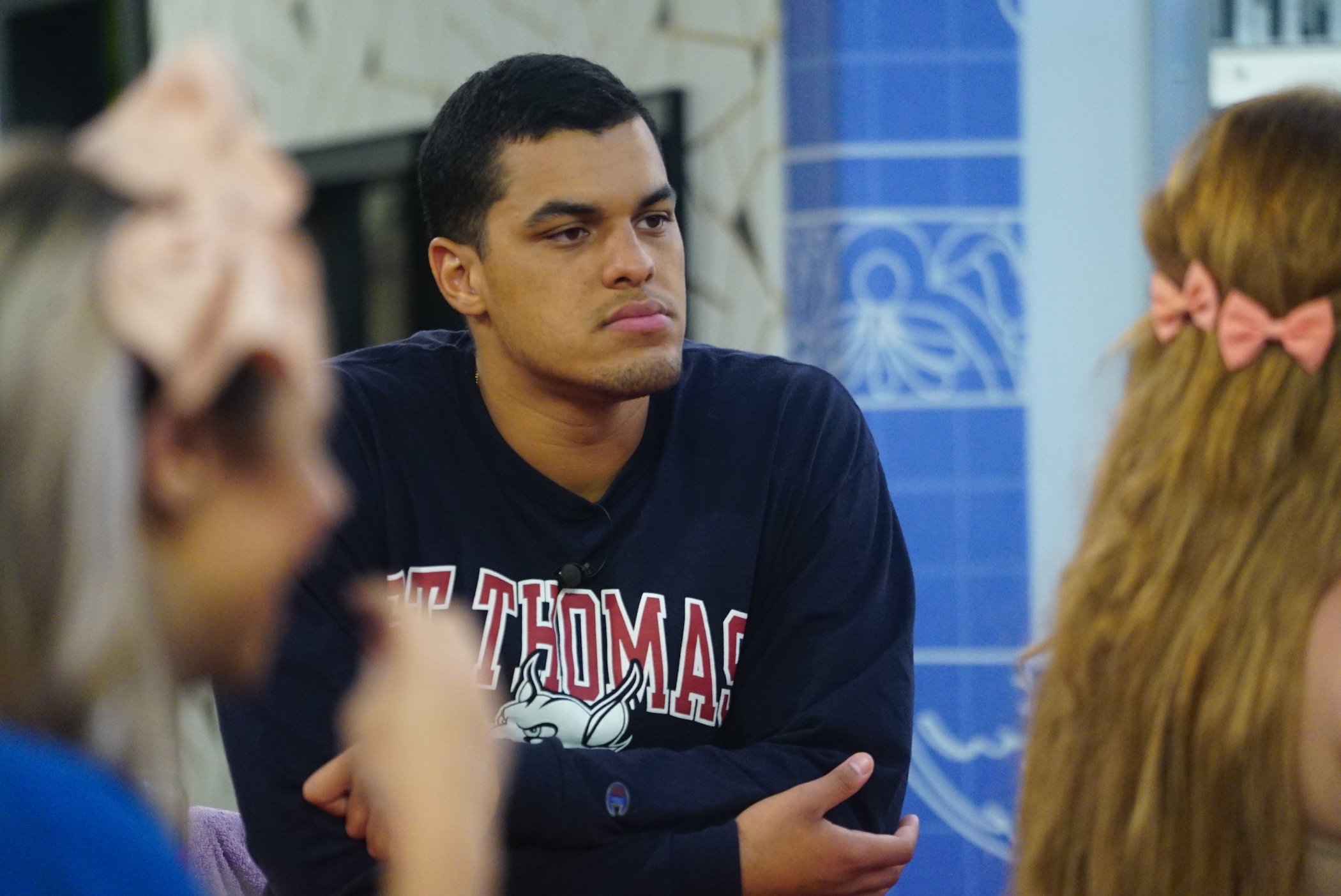 Since Ashley Mitchell's disqualification on The Challenge Season 37 Episode 14, she's spoken live on social media about what occurred. She noted "someone harassed" her, thus she attacked this person back, resulting in an ugly feud. In response, Josh commented that he hoped to tell his side of the story eventually.
"Harassing?" Josh commented on a spoiler account that posted the video of Ashley. "Waiting on MTV to give me the green light to say my piece because this is bulls***. I wished they would have aired it because now all the hate I'm getting for this s*** is awful and I really [wasn't] in the wrong."
According to Reddit, Josh has since deleted the comment. Additionally, The Challenge Season 37 elimination spoilers from Reddit note Kyle Christie eliminates Josh in episode 15. Perhaps Josh deleted the comment prior to the episode so that fans can focus more on his exit and legacy in the game than what occurred with Ashley. Alternatively, perhaps Josh figured he and Ashley should have a one-on-one conversation regarding what occurred.
Josh Martinez hasn't said much about Ashley Mitchell since the deleted comment
After Josh Martinez posted his initial comment, he commented back to another Instagram user.
"We all know how you like to poke and poke," the user wrote.
"I completely get why people would think this but I swear I wasn't doing this at all that day," Josh answered.
Aside from these comments, Josh doesn't appear to have made any direct commentary regarding Ashley since the disqualification or his elimination in The Challenge Season 37. Instead, Josh tweeted a few inspirational quotes about saving his energy for better things to come. Many fans remain on his side, too. And they certainly hope to see him compete again in the future.
MTV's The Challenge Season 37 airs Wednesdays at 8 p.m. EST on MTV.
Check out Showbiz Cheat Sheet on Facebook!