'The Challenge' Season 37: Josh Martinez Told Production to Not Disqualify Ashley Mitchell
Ashley Mitchell was disqualified from MTV's 'The Challenge' Season 37 after an altercation with Josh Martinez. Now, Josh is claiming he told production to allow her to continue playing. Here's what he said.
Fans watching MTV's The Challenge Season 37 were shocked when Ashley Mitchell was disqualified from the game. Host T.J. Lavin announced Ashley "broke the rules," thus she was "deactivated" and sent packing prior to the elimination in episode 14. Now, Josh Martinez is speaking out about what went down. And he said he told production to allow Ashley to stay.
[Spoiler alert: MTV's The Challenge Season 37 spoilers ahead regarding Ashley Mitchell's disqualification.]
Why was Ashley Mitchell removed from 'The Challenge' Season 37?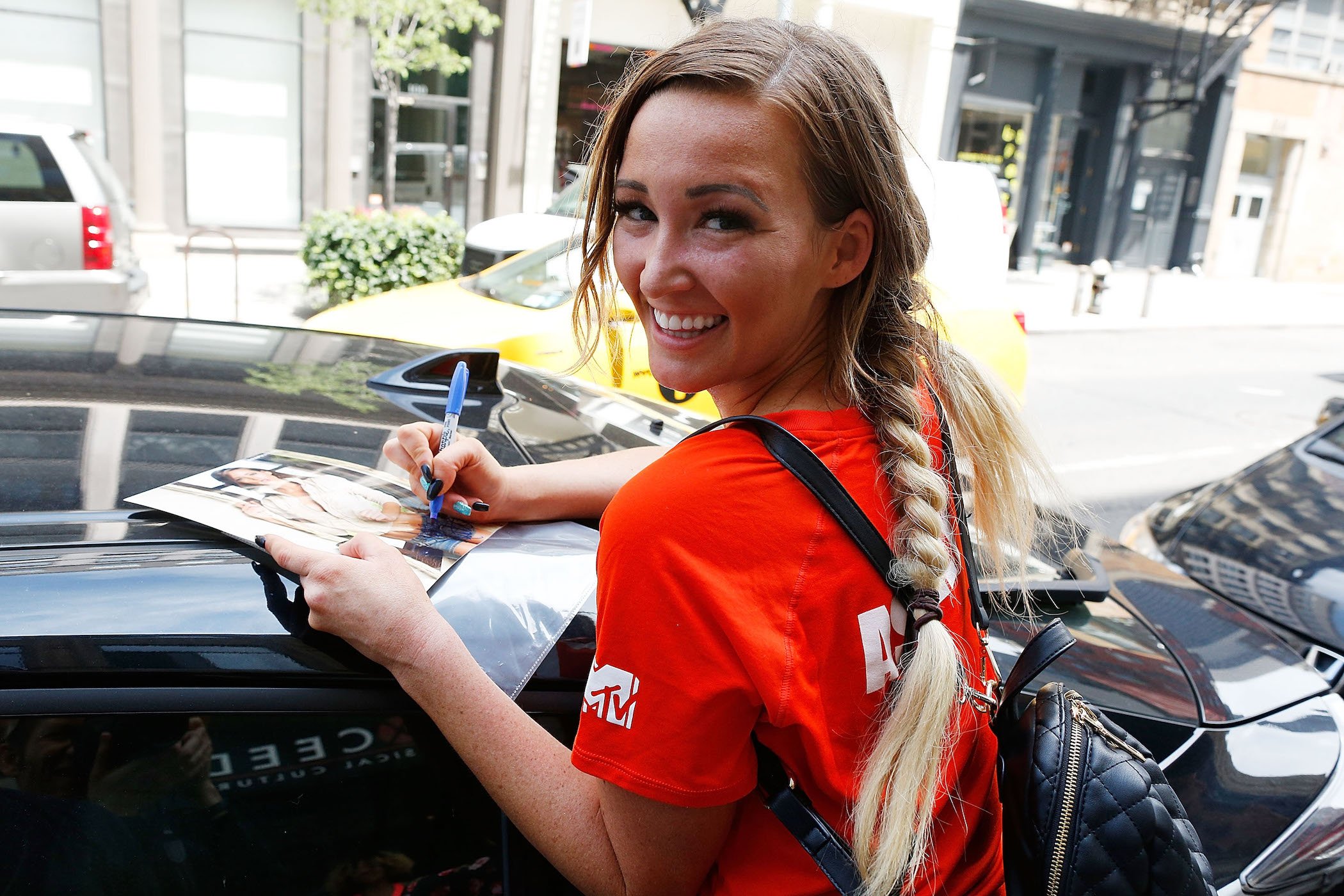 Ashley Mitchell is a fan-favorite on MTV's The Challenge Season 37 — but production disqualified her after she allegedly broke the rules. So, why was Ashley Mitchell removed from The Challenge? While none of the cast members noted exactly what Ashley said, it seems she had a verbal altercation with Josh Martinez that escalated.
Ashley addressed the situation after the episode via Instagram and live videos online. "Everyone knows I'm only mad at myself and it has been so hard to shake off the depression and anxiety since getting home," she tweeted. "I have been taking anger management and reflecting a lot."
During her live videos, Ashley noted she didn't say "anything racial" or too out of line, but it was still enough to get her removed from the show. Additionally, she said someone was "harassing" her, causing her to lash out. Josh posted a comment to an Instagram account about what she said, but he since allegedly deleted the comment. "Waiting on MTV to give me the green light to say my piece because this is bulls***," he wrote. "I wished they would have aired it because now all the hate I'm getting for this s*** is awful and I really [wasn't] in the wrong."
Josh Martinez said he told production she should stay in the game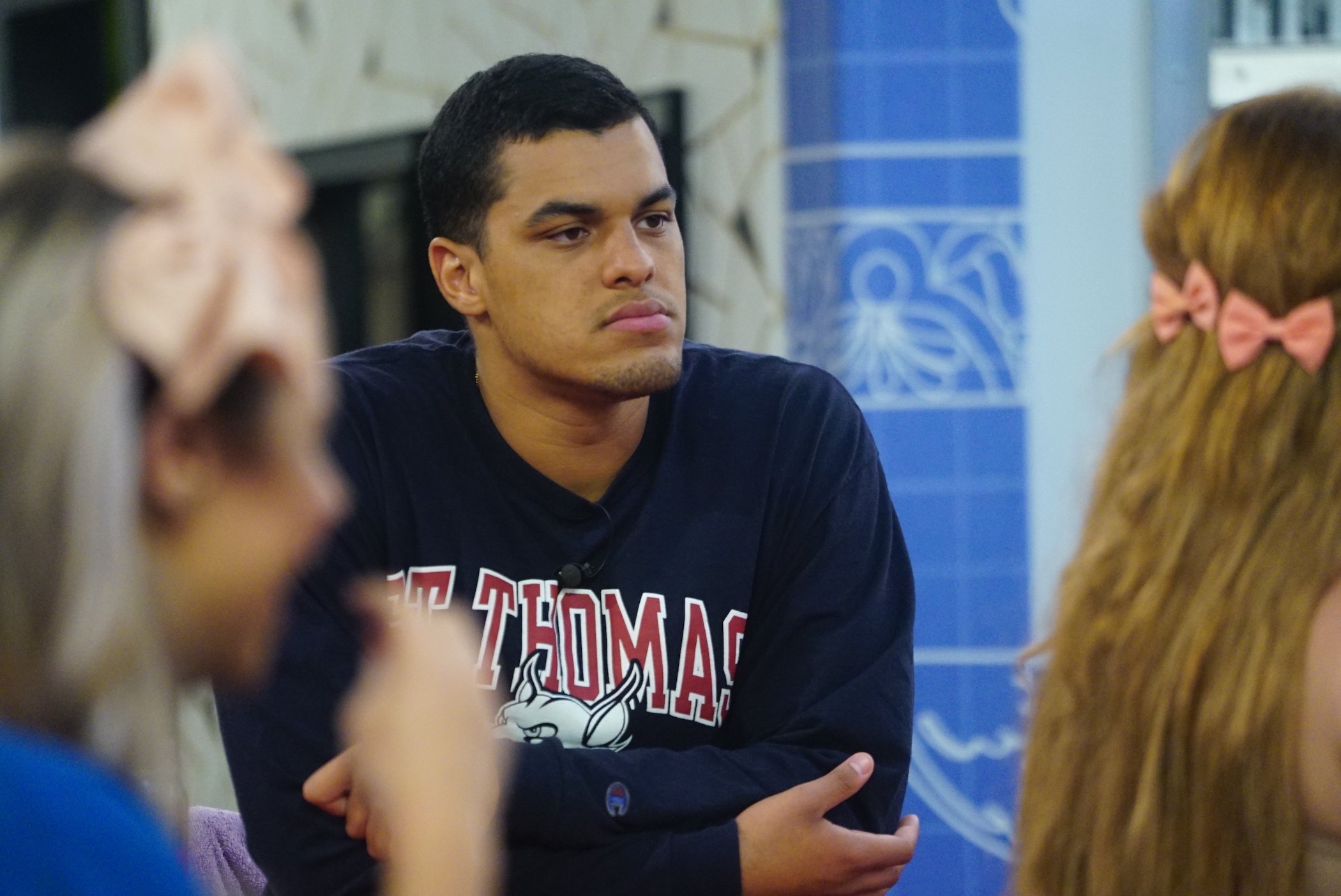 Josh Martinez spoke about Ashley Mitchell to Johnny "Bananas" Devenanzio on his Death, Taxes, and Bananas podcast. The clip captured by Reddit shows Josh talking about the incident — and he also mentions he told production he believes Ashley shouldn't get sent home over what occurred.
" … [P]eople think that I would go out of my way to go to production to jeopardize anybody's position," Josh said. "If people truly knew … the only people who knew the truth about what happened that day are the producers who were there, the people who were on set, and my cast mates. … I went out of my way to make sure that this person wasn't kicked off of the show. I had multiple conversations. At that point, it's out of my control."
Despite everything that went down, Josh added he wishes Ashley "all the best" and he knows it's a blessing for MTV to continue to cast him.
MTV has yet to comment on whether Ashley Mitchell will return for future seasons
Will Ashley Mitchell come back to MTV's The Challenge after her disqualification? It's difficult to say what will happen next. So far, it doesn't look like MTV completely cut ties with Ashley. And she noted on Twitter that she hopes to see the cast and crew soon enough.
On the other hand, Leroy Garrett, a past cast member, recently posted his experience with racism on the show and asked MTV to hold cast members accountable for their actions. MTV apologized to Leroy and promised to do better. Could this affect Ashley's standing with the network? Fans will have to wait and see.
The Challenge Season 37 airs Wednesdays at 8 p.m. EST on MTV.
Check out Showbiz Cheat Sheet on Facebook!