'The Challenge' Season 37: Lauren Coogan Said She Can 'Choose' to Join Another Season
MTV's 'The Challenge' Season 37 cast had Lauren Coogan for the first episode, but she was promptly disqualified and taken out of the game. Now, she's talking about her experience on Instagram. Here's what she said about possibly returning to the show in the future.
Fans watching MTV's The Challenge Season 37 didn't expect to see so many disqualifications this early on in the season. Nam Vo had to leave first, and Lauren Coogan followed after. While Lauren's departure wasn't fully explained, The Challenge Season 37 spoilers revealed she allegedly made a few unsavory comments to Aneesa Ferreira that caused her departure. Now, Lauren claims she may actually be able to join a future season of the show.
MTV's 'The Challenge' Season 37 cast had Lauren Coogan — but production edited her out
Lauren joined MTV's The Challenge Season 37 cast as a rookie from Love Island. While she made the cast list, she, unfortunately, was completely cut out of the first two episodes. Finally, her departure from the season completely was announced in episode 2.
So, what happened to Lauren on the show? It seems production alleged she made a racial remark toward a veteran competitor, Aneesa. But, according to Lauren, production didn't have time to look over the footage, so she was removed from the game.
Lauren took to her Instagram Stories to explain how deeply this removal from The Challenge Season 37 affected her. She noted she had to seek therapy for the mental health toll it took on her.
"All jokes aside, I got gaslit and scapegoated on two major networks within the same month," she tweeted. "My anxiety skyrocketed, my mental health was literally in shambles, and this led me to an identity crisis of sorts."
Lauren Coogan said she can 'choose' whether she returns to the show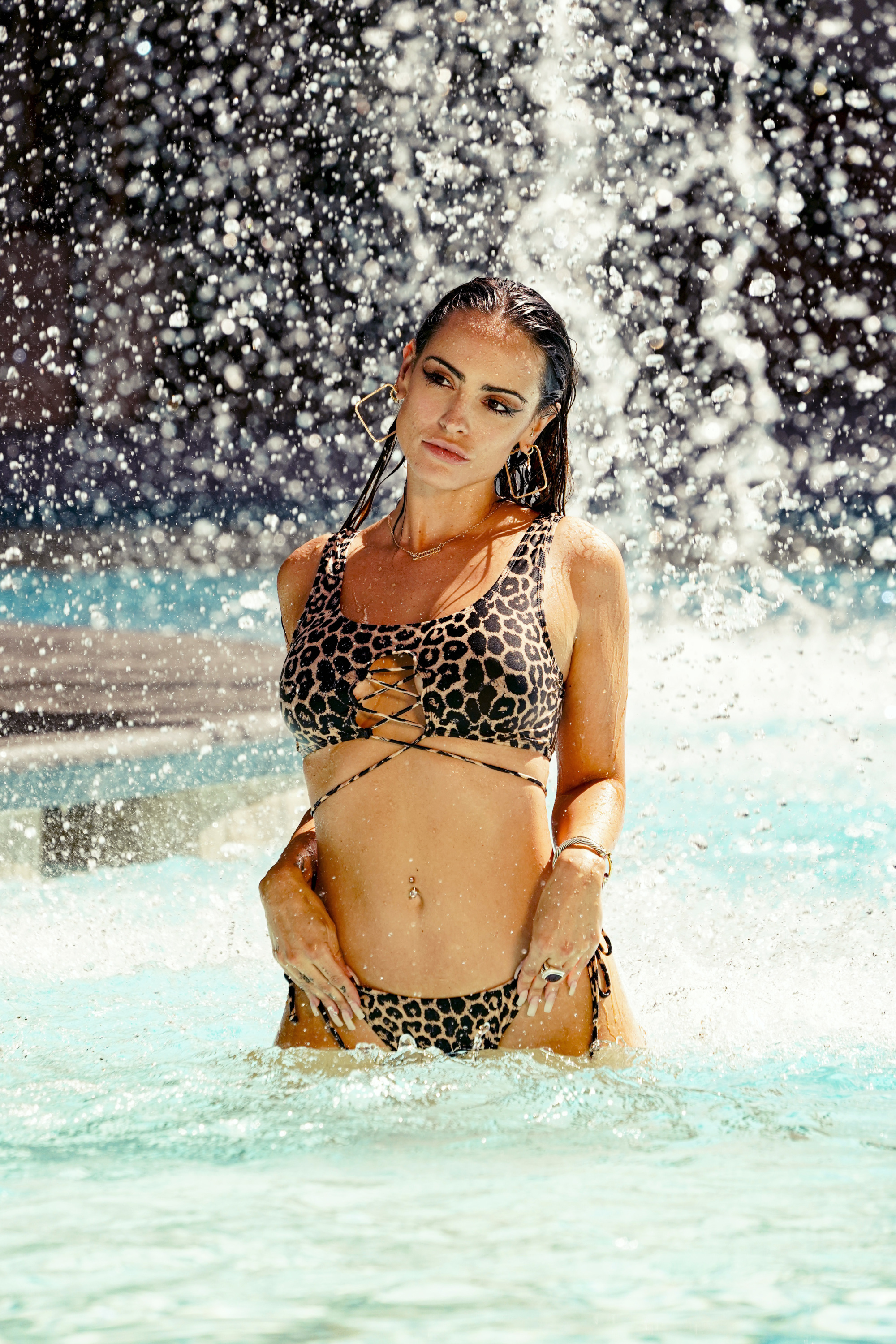 Given the circumstances, will Lauren ever return to join MTV's The Challenge cast in a future season? While she notes she's traumatized by the events that took place on The Challenge Season 37, it seems she might be open to the idea of returning.
"Do you think you'll be back for another season on The Challenge?" a fan asked Lauren on her Instagram Stories.
"This one is more up to whether or not I choose to do it again and redeem myself, or if I have the strength or willpower to potentially be gaslit and accused, tried, and sentenced without a jury or evidence, I guess," she said. "But, never say never."
She then noted she has the opportunity to come back on "three other shows," so she still has to evaluate her options and pick the show she thinks will suit her best.
Amber Borzotra took Lauren Coogan's place on 'Spies, Lies, and Allies'
Now that Lauren's no longer part of MTV's The Challenge Season 37 cast, Amber Borzotra took her place. Amber won season 36, Double Agents, as a rookie, so she's certainly giving hope to the rest of the rookie cast members. We're sure we'll certainly see plenty of great plays from her going forward on the show.
Viewers will also curiously watch to see who exactly Amber works with through the season. Last season, she was at the bottom of the Big Brother alliance. But reports note the veterans manage to work as a team through the entirety of season 37, knocking rookies out one by one. We'll have to see if Amber shakes up the game or stays along for the veteran ride until potentially the end.
MTV's The Challenge Season 37 airs Wednesdays at 8 p.m. EST on MTV.
Check out Showbiz Cheat Sheet on Facebook!