'The Challenge' Season 37: Michele Fitzgerald Allegedly Has an Insulting Photo of Tori Deal as the Lock Screen of Her Phone
MTV's The Challenge Season 37 winners were finally announced — and while a number of veteran players banded together from the beginning to make it to the end, only two could win the big money. After the season concluded, veteran player Amanda Garcia spoke to Johnny "Bananas" Devenanzio on his podcast, Death, Taxes, and Bananas. And she spilled major tea about rookie player Michele Fitzgerald and veteran player Tori Deal. Here's what Amanda said about Michele's phone lock screen.
'The Challenge' Season 37 star Amanda Garcia has beef with Michele Fitzgerald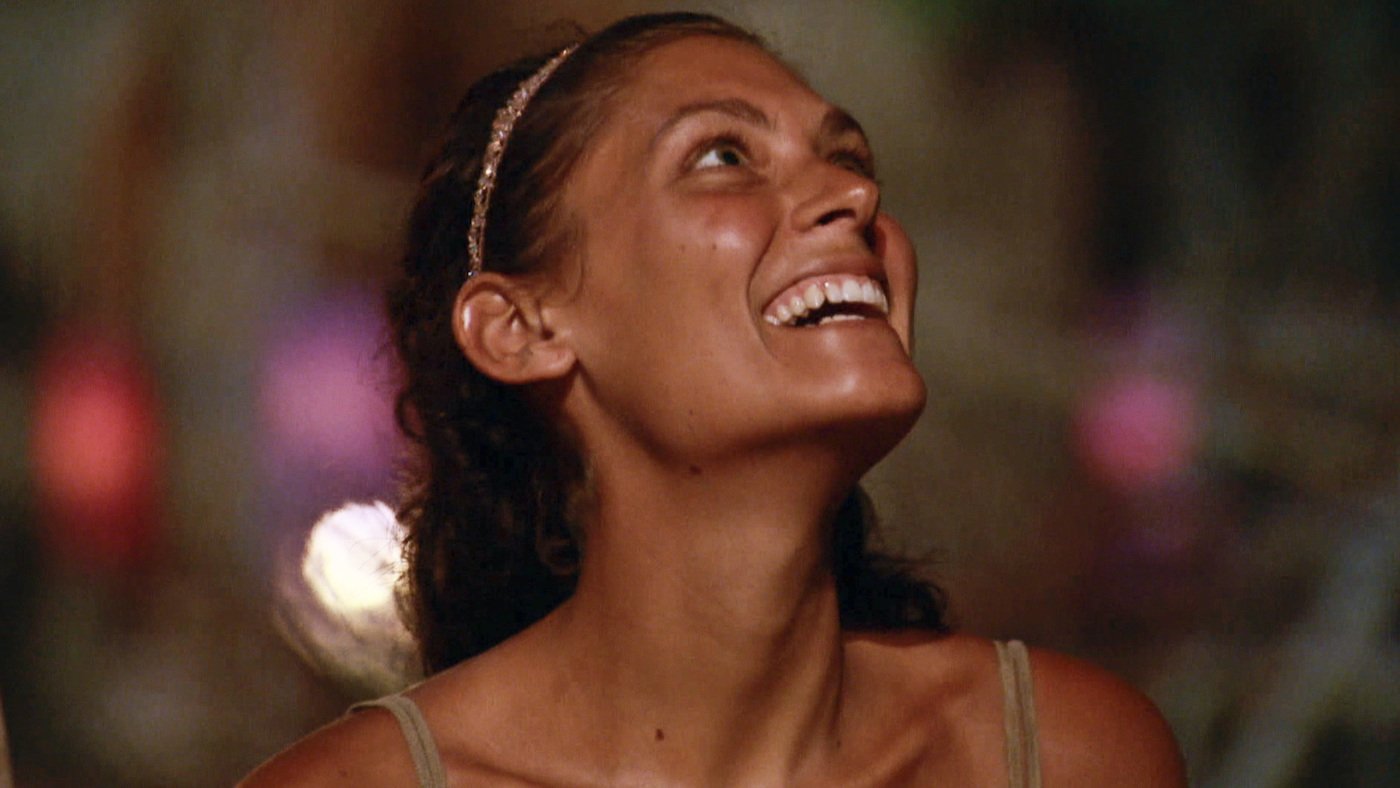 Amanda Garcia and Michele Fitzgerald sustained a brief friendship outside of MTV's The Challenge Season 37. But that friendship seemingly ended. While it seemed like Fessy Shafaat was in the middle of their friendship, Amanda says Michele lied to her and couldn't be trusted as a friend.
Amanda and Fessy had a brief on-again, off-again relationship after Spies, Lies, and Allies. Amanda claimed on Instagram Live that Michele said she and Fessy only shared a friendship, though she heard further rumors that the two hooked up without her knowledge. Additionally, Amanda said Michele talks poorly of other cast members.
Amanda gave more insights regarding the Michele and Fessy situation on the Death, Taxes, and Bananas podcast. "When Michele started lying to me about it, I was like, bro, why are you lying?" she continued. "I don't give a f***. That's what originally started it. And then, after that, she said mad s*** about Berna, mad s*** about Tori …."
Amanda Garcia says Michele Fitzgerald used an insulting photo of Tori Deal as her phone's lock screen
Amanda Garcia gave more scoop while talking on the podcast about Michele Fitzgerald's alleged behavior against Tori Deal. "Tori had this picture that was going around the internet," Amanda noted. "The fans made her face really big, whatever. And so, Michele said that she had that as the lock screen on her phone. That was her lock screen because she was making fun of her."
Amanda then clarified why Tori and Michele have beef. According to Amanda, Michele felt hurt that Tori had a relationship with Emanuel Neagu after Michele went home. Michele and Emanuel seemed quite close at the start of The Challenge Season 37, but Emanuel seemed to quickly move on with Tori.
"Emanuel tried for me first and I said no," Amanda added. "I said, hook up with my friend, Michele. He's like, I don't like her, I like you. And I was like, well, you need to try, because I'm busy."
Amanda concluded her tales about Michele and Tori with why she doesn't get along with Michele anymore. "She was my friend before, but she's a liar."
Will Amanda Garcia, Michele Fitzgerald, or Tori Deal join 'The Challenge' Season 38 cast?
Will we see Amanda Garcia, Michele Fitzgerald, or Tori Deal back in The Challenge Season 38 cast? During the Death, Taxes, and Bananas podcast, Amanda noted she absolutely hates the game — but she keeps coming back regardless. Additionally, she nearly had custody issues with her son while competing during The Challenge Season 37, so she's not sure if she'll return. But she added she keeps saying she's completely finished with the show while always returning for more.
As for Michele and Tori, MTV has not yet announced the official lineup for season 38. But Monsters & Critics notes spoiler account PinkRose said tons of players, including a number of past veterans like Cara Maria Sorbello, are getting an invite to return. This likely means we'll see Tori and Michele again.
Check out Showbiz Cheat Sheet on Facebook!
RELATED: 'The Challenge': Tori Deal Spilled the Complete Timeline of Her Breakup With Jordan Wiseley and Trip With Fessy Shafaat