'The Challenge' Season 37: Nany González Verified She and Kaycee Clark Entered Season 'Together'
Fans of MTV's The Challenge can't wait to hear more about season 37, Spies, Lies, and Allies. The new season features veterans and newbies duking it out for the grand prize. And it looks like veteran competitors Nany González and Kaycee Clark might enter the season as a couple. Here's what Nany said in a recent interview.
Nany González and Kaycee Clark spread relationship rumors prior to MTV's 'The Challenge' Season 37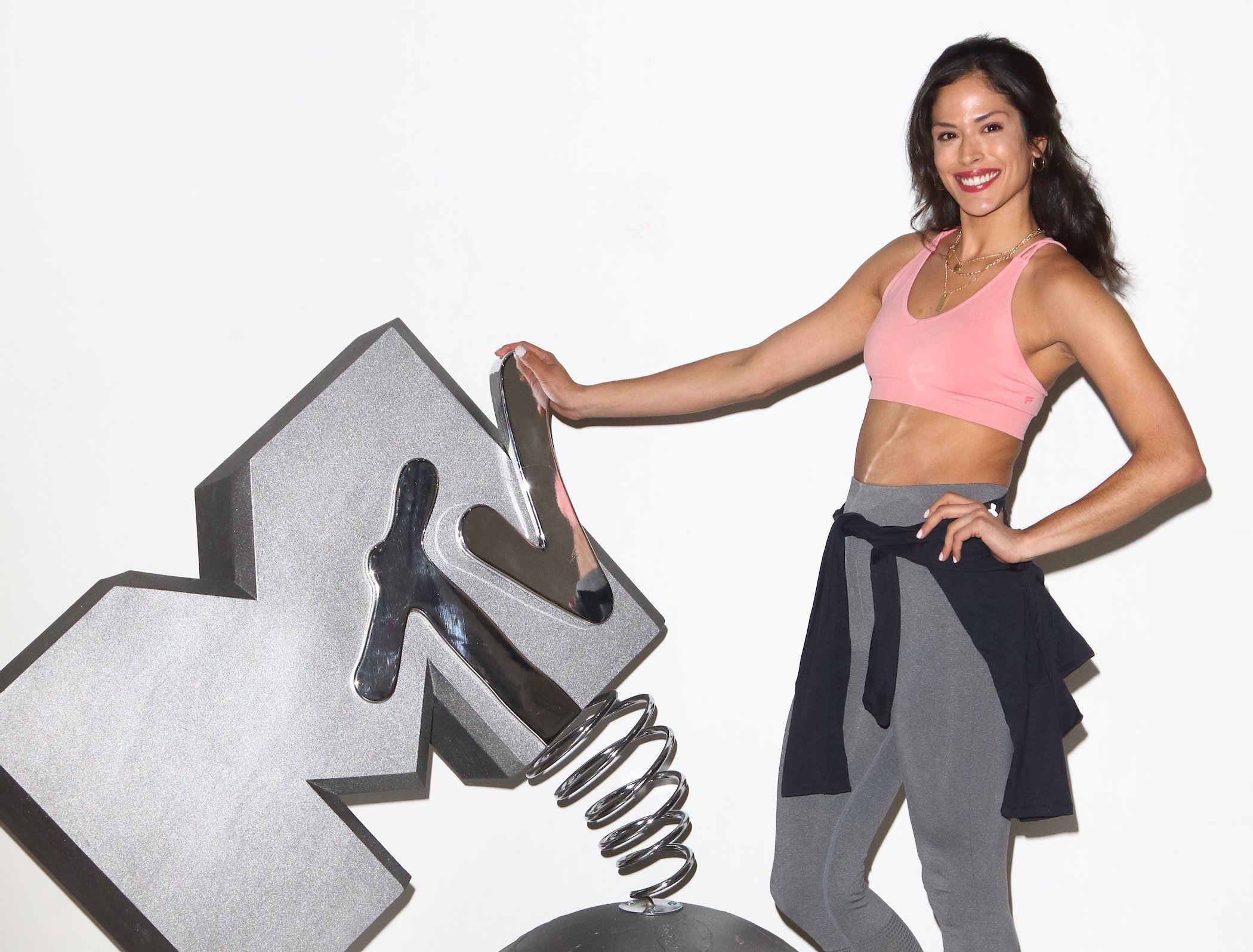 Kaycee and Nany got flirty on previous seasons of MTV's The Challenge, but Kaycee made it clear in the past she had a girlfriend at home. Now, everything's changed. Tayler Jimenez and Kaycee broke up after two years of dating. While Kaycee hasn't said much about the breakup, Tayler posted some evidence of what went down via social media
According to Tayler's texts she posted, she addressed Kaycee's flirty interactions with Nany on the show. Kaycee and Nany connected on The Challenge: Total Madness, and they clearly had chemistry. Their on-screen interactions made Tayler question Kaycee's commitment to the relationship.
"You made me look like an idiot on national television with the same b—- who was 'there for you,'" Tayler told Kaycee.
"I'm sorry and wrong for opening up and reaching out to someone I shouldn't have," Kaycee texted in response. Kaycee then noted she's "not going to date" Nany, as she doesn't want to date anyone. But it seems Kaycee and Nany grew closer after Kaycee's official breakup from Tayler.
Are Kaycee and Nany together? Nany said they're entering the season as one
So, are Kaycee and Nany officially together now? While they may have played coy for awhile, the couple's finally posting photos and videos of each other on social media, proving they're romantically involved. On July 9, Nany posted a photo of and Kaycee with the caption, "Magnetic."
It looks like Nany and Kaycee come on to MTV's The Challenge Season 37 as a couple, too. During an MTV interview with the veterans, Nany verified she's entering the season already with Kaycee by her side.
"My biggest ally in this game is definitely Kaycee," Nany told the camera. "She and I have worked together on every season we've ever done together, and this season, we're coming in together."
"Was not expecting Nany to say she and Kaycee were coming on the season together," a Reddit fan commented. "I thought they got together after the season ended or something like that."
"… I know they were together in Florida before flying out and it looks like the kiss in the trailer is from the first night in the house," another Reddit user noted. "Guess we'll have to wait and see how their storyline plays out, like if they just start the season together or if they get together during it."
When is 'The Challenge' Season 37 coming out?
So, when can fans get to see the premiere of MTV's The Challenge Season 37? Spies, Lies, and Allies is set to premiere on Wednesday, Aug. 11, 2021, at 8 p.m. EST only on MTV.
We're not sure if Kaycee and Nany will ever get to officially form a team on the show given the format. There are 17 international players and 17 U.S. players. The game reportedly starts in teams, with one team member from the U.S., and the other from another country.
"You've got team German, team Romania, team Nigeria," Kyle Christie of the U.K. explains in the trailer. "If they band together, we're screwed."
We're excited to see how it all plays out in August.
Check out Showbiz Cheat Sheet on Facebook!