'The Challenge' Season 37: New Trailer Teases Injury for Aneesa Ferreira
MTV's The Challenge Season 37 is on the horizon, and fans can't wait to see who's returning and who will join the cast as rookies. It looks like trouble could be afoot for veteran player Aneesa Ferreira. According to a new trailer, Aneesa has an injury while competing in the new season. Here's what appears to go down.
[Spoiler alert: Potential spoilers ahead for MTV's The Challenge Season 37.]
Aneesa Ferreira will return to MTV's 'The Challenge' Season 37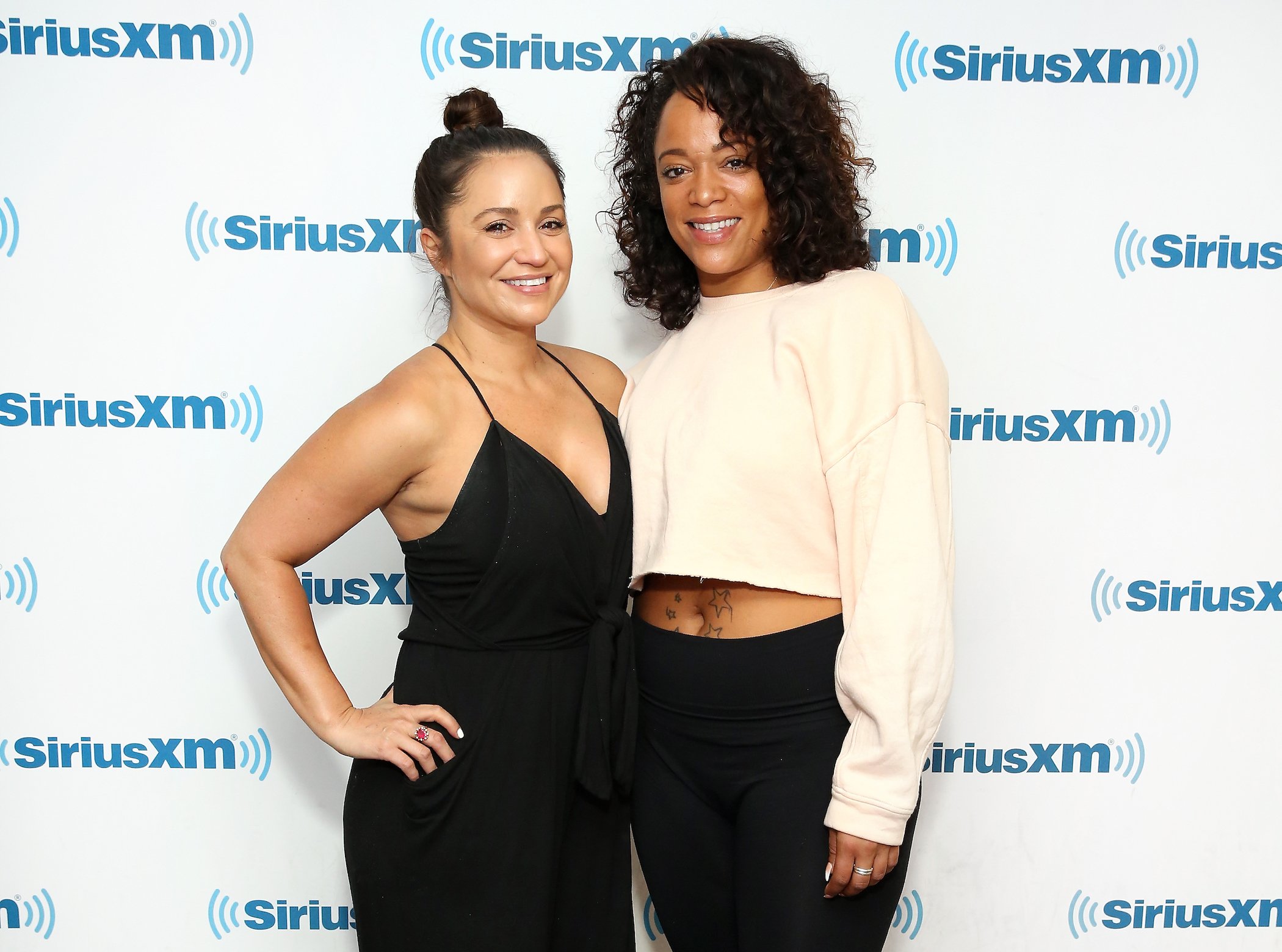 Fans of MTV's The Challenge know all about Aneesa's journey with the show. She got her start on The Real World: Chicago and went on to compete on many seasons ever since, like Battle of the Sexes, Battle of the Sexes 2, The Duel, The Inferno 3, Rivals, Battle of the Exes, Rivals II, Free Agents, Battle of the Bloodlines, XXX: Dirty 30. She was a finalist on The Gauntlet 2 and The Duel II. As for more recent seasons, she competed on Total Madness and Double Agents, seasons 35 and 36. She also was a finalist in All Stars.
Aneesa spoke to TVLine prior to Double Agents airing. She talked about what it's like when newbies join the cast, which she'll have to deal with a lot in season 37 given the 17 international rookies. "Even for someone who's seasoned, I still never know what to expect," she said. "But with the kids from the U.K., culturally, I get a different experience. It's refreshing to have new people come in, and knowing that I'll be on my way out soon, these are the people who will be around trying to make good television."
It also sounds like Aneesa will certainly play to win this season despite her age. "Once you get over 35, you don't have to sit down and die," she added. "If anything, your drive goes up." 
Aneesa Ferreira appears to get an injury in the new season
An official trailer was released for MTV's The Challenge Season 37 on July 14, 2021. "Welcome to The Challenge: Spies, Lies, and Allies," host T.J. Lavin announces to the competitors. The trailer then goes on to show the 17 U.S. competitors and the 17 U.K. competitors who will duke it out for the grand prize.
The trailer goes on to show possible romances and fights between competitors. And it seems there are quite a few injuries. The trailer notes "blood spills" as one rookie player appears to have an injury on her face. As for Aneesa, she's then shown with the medical team bandaging her shoulder. She looks like she's in pain.
According to spoilers by PinkRose, it sounds like Aneesa's injury sends her home. We'll have to wait and see what occurs during the season.
When is 'The Challenge' Season 37 coming out?
So, when can fans finally see MTV's The Challenge Season 37? According to the trailer, the season premieres on Aug. 11, 2021, at 8 p.m. EST only on MTV.
Fans who want to catch up on past seasons can watch seasons 30, 31, and 32 on Hulu. And Inferno II, as well as The Duel, are available on Netflix. Additionally, seasons 11 through 33, as well as All Stars, are available on Paramount+. Fans can look forward to another season of All Stars as well, though Paramount+ hasn't given any info on what's to come.
Check out Showbiz Cheat Sheet on Facebook!