'The Challenge' Season 37: Official Release Date Plus Spoilers Confirmed in New Trailer
Fans of MTV's The Challenge can't wait to see what's in store for The Challenge Season 37. A trailer for the season has been released, and we're getting confirmation on a number of past rumors regarding cast listings, season name, and more. And fans also got a glimpse of season 37's release date. Here's what the trailer revealed.
[Spoiler alert: Possible spoilers ahead for MTV's The Challenge Season 37.]
New trailer for MTV's 'The Challenge' Season 37 confirms multiple spoilers
The new trailer for MTV's The Challenge Season 37 is here. The trailer begins with a glimpse at a map showing where the competitors are headed this season — Croatia. Then, after a few snippets of the difficult challenges they'll have to partake in, host T.J. Lavin sets the scene.
"Welcome to The Challenge: Spies, Lies, and Allies," Lavin finally announces. According to spoiler accounts, this was likely going to be the title of the season, but now it's confirmed.
Spoiler accounts previously announced the season would have a mix of U.S. and international players, and it seems the theme is official. Seventeen U.S. players will pair with 17 international folks for a worldly Challenge season unlike anything fans have seen in the past. The spoiler accounts also noted the season will not have the skull twist like recent seasons of the past. It looks the rookies are from shows like Survivor, Ex on the Beach, Big Brother, and others.
"We are going global with this thing," a voiceover notes.
"You've got team German, team Romania, team Nigeria," contestant Kyle Christie explained in a voiceover. "If they band together, we're screwed."
The new trailer teases romance and conflicts between competitors
It looks like fans will get to see plenty of drama on the new season of MTV's The Challenge. The trailer is already teasing plenty of romance between Fessy Shafaat and a woman in the house as well as Kaycee Clark and Nany Gonzaléz.
Fessy is seen in the trailer kissing a woman with dark hair. According to spoiler accounts, he hooks up with both Bettina Buchanan from Paradise Hotel as well as Amanda Garcia, a Challenge alum. As far as Kaycee and Nany go, fans suspect they're dating now — though this has certainly led to issues with Kaycee's ex. Kaycee's ex-girlfriend, Tayler Jiminez, recently exposed Kaycee in a series of texts on Instagram that seemed to indicate they had a bad breakup. We'll be interested to see how Kaycee and Nany's relationship progresses on the air.
The trailer also indicates conflict will arise. It looks like Fessy and Nelson Thomas will get into it, and Cory Wharton yells at a fellow competitor during a group challenge.
When is 'The Challenge' Season 37 airing?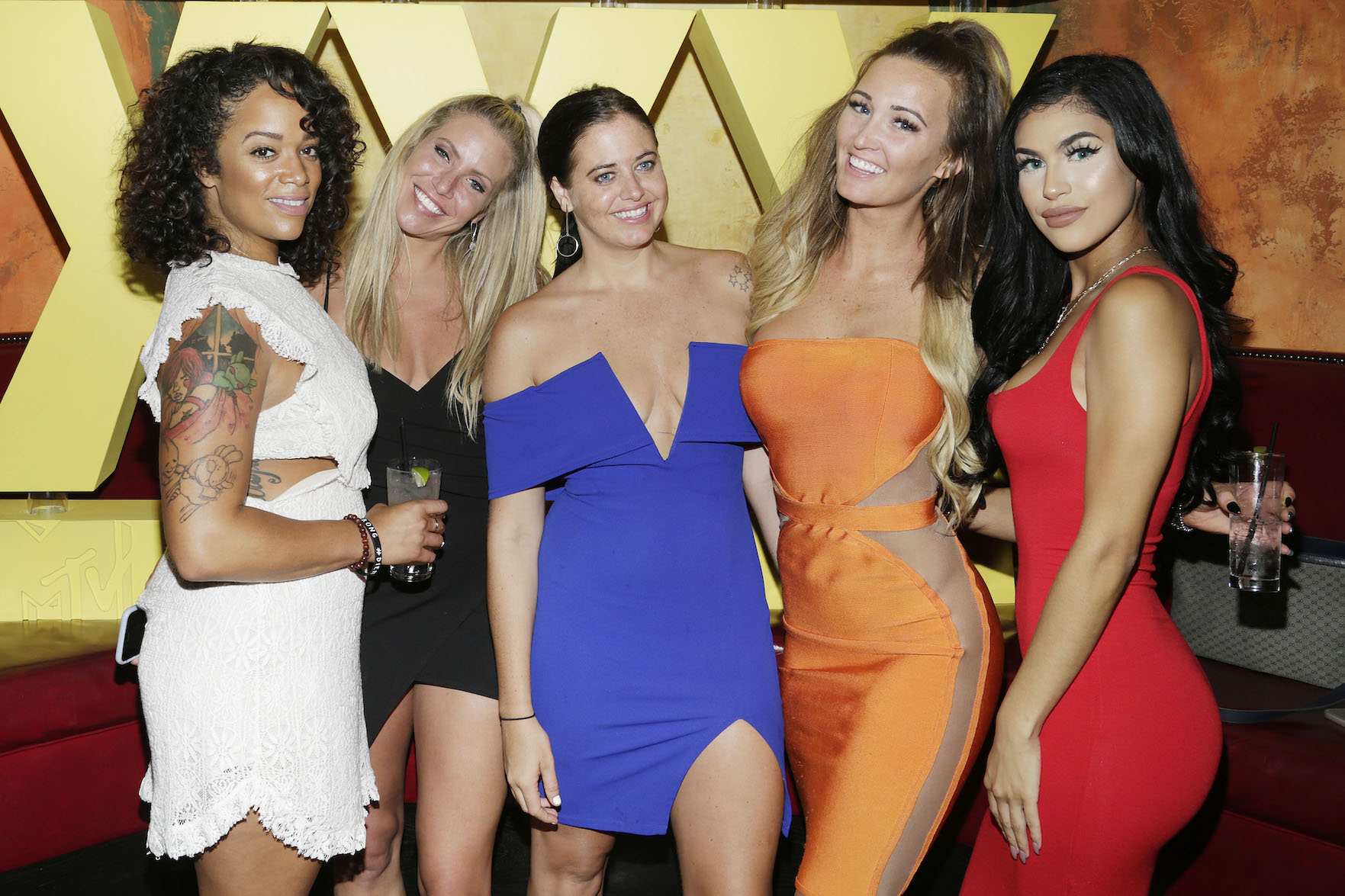 So, when will fans finally get to see the premiere of MTV's The Challenge Season 37? The trailer notes the season premiere is on Aug. 11, 2021, at 8 p.m. EST on MTV.
Fans are extremely excited for such a quick turnaround from the last Challenge, too. Season 36 ended in May 2021. And they're also happy about the change in the climate. Season 37 takes place in Croatia, and the contestants look much warmer than they have in the past few seasons.
"I'm so happy that the cold/dark aesthetic is over," a Reddit fan noted.
We're looking forward to seeing what's in store for season 37!
Check out Showbiz Cheat Sheet on Facebook!
RELATED: 'The Challenge' Season 37: Every Male Cast Member Rumored to Return