'The Challenge' Season 37: Paulie Calafiore Said 'The Doors Are Not Shut' for Him to Return
Fans of MTV's The Challenge know Paulie Calafiore. He competed on three seasons of the show and has a relationship with veteran player Cara Maria Sorbello. Now, fans wonder if he'll return to the show — and he recently said on a podcast what's happening with The Challenge Season 37 and where he stands with the network.
What happened to Paulie on 'The Challenge'? He had issues with the cast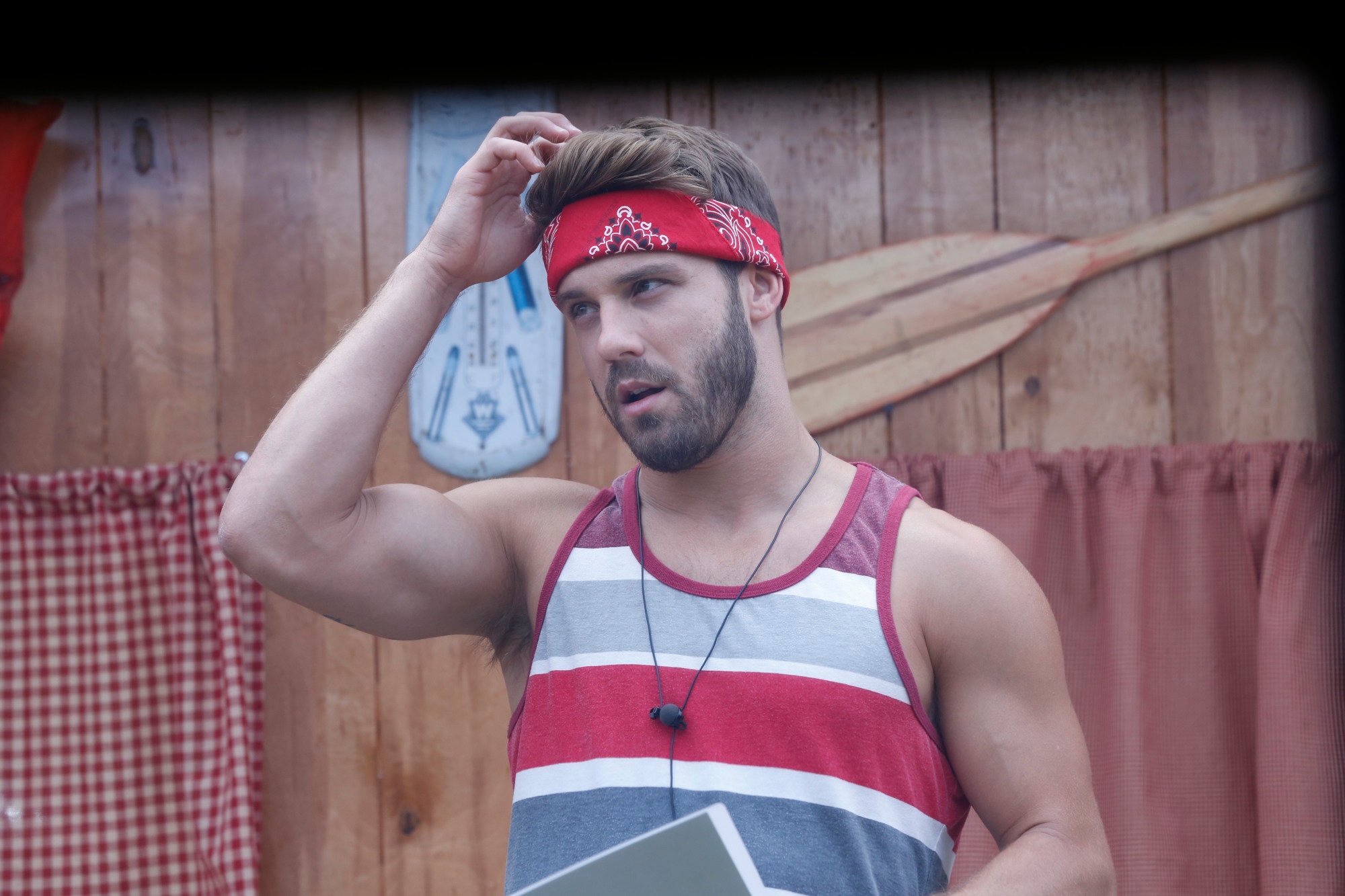 Paulie competed on MTV's The Challenge: Final Reckoning, War of the Worlds I, and War of the Worlds II — but he hasn't been a contestant on the show since 2019. So, did Paulie step away from reality TV by choice? Past competitors, like Jemmye Carroll, claimed production banned Paulie due to "unstable" behavior and the inability to pass a psychological exam.
Once Paulie caught wind of this rumor, he quickly noted this was false. He took to Instagram to call Jemmye "a bully who sticks her nose in everything then plays victim when someone claps back," and he also tried to dispel the rumors. "She came at my family's culture for saying she was a bad competitor," he said on Instagram. "She's also falsely accused me of domestic violence, lied about me failing a psych evaluation."
More recently, he spoke on the Mike Lewis Podcast about how past contestants conspired against him. He claimed a number of competitors created a lie that he punched contestant Josh Martinez. This got back to production and jeopardized his time on the show.
Paulie talked about MTV's 'The Challenge' Season 37 casting
Given what past contestants said about Paulie, many fans might think the production team for MTV's The Challenge doesn't want him back. But Paulie explained that's not the case. He noted on the Mike Lewis Podcast where he stands with MTV currently.
"The doors are not shut on us," Paulie explained. "Right now, everybody's just hoping that we do some really cool things. They understand that we're building a business outside of this. They've seen what we've done, they love the direction that we're going with it."
"There's a lot of potential for stuff outside of The Challenge," Paulie continued. And he noted there's still "an open line of communication" between himself and MTV. "We're two of the biggest characters who've ever been on the show. … You can't just throw away two big hitters like that."
Paulie also mentioned the other competitors who continue to trash talk. "I think the fans and I think everybody would like to see us come back because all these people have been talking so much smack, and it would be nice to kind of see them panic and s— their pants a little bit. If you're going to talk all this smack, keep that same energy when we come back."
Will he return to the show in the future?
So, does Paulie plan on returning to MTV's The Challenge for any seasons after season 37? Given what he shared on the podcast, it's clear he's ready. And he's also given hints on his Twitter regarding what's to come. He tweeted about CT Tamburello winning a number of Challenge seasons more recently despite his dry spell for eight years — and he feels inspired by CT's recent success.
"CT won 0 challenges in 8 years (give or take). He now has 4," he tweeted. "I've been keeping myself busy in my time off. I don't plan on ever losing again and that's not me being cocky, that's just me learning from my losses and being humbled. It's very hard to keep me from making a final."
We're excited to see what's to come for both Paulie and Cara Maria in the future.
Check out Showbiz Cheat Sheet on Facebook!
RELATED: 'The Challenge': Paulie Calafiore Wants Cara Maria Sorbello on 'All Stars'