'The Challenge' Season 37: Rumored Cast Pairings at the Start of the Season
MTV's 'The Challenge' Season 37 will be here before fans know it. So far, rumors suggest an international player gets paired with a U.S. player. Now, rumored cast pairings have been released. Here's who's allegedly paired with who.
Fans of MTV's The Challenge can't wait to hear more about what's to come for season 37. MTV officially announced the show would return for a new season via social media, but the network's remained mum on any details. Spoiler accounts posted the alleged cast listings, though. And it seems fans can also see who gets paired with who from the very start of the season.
[Spoiler alert: Possible spoilers ahead for MTV's The Challenge Season 37.]
MTV's 'The Challenge' Season 37 cast rumors are here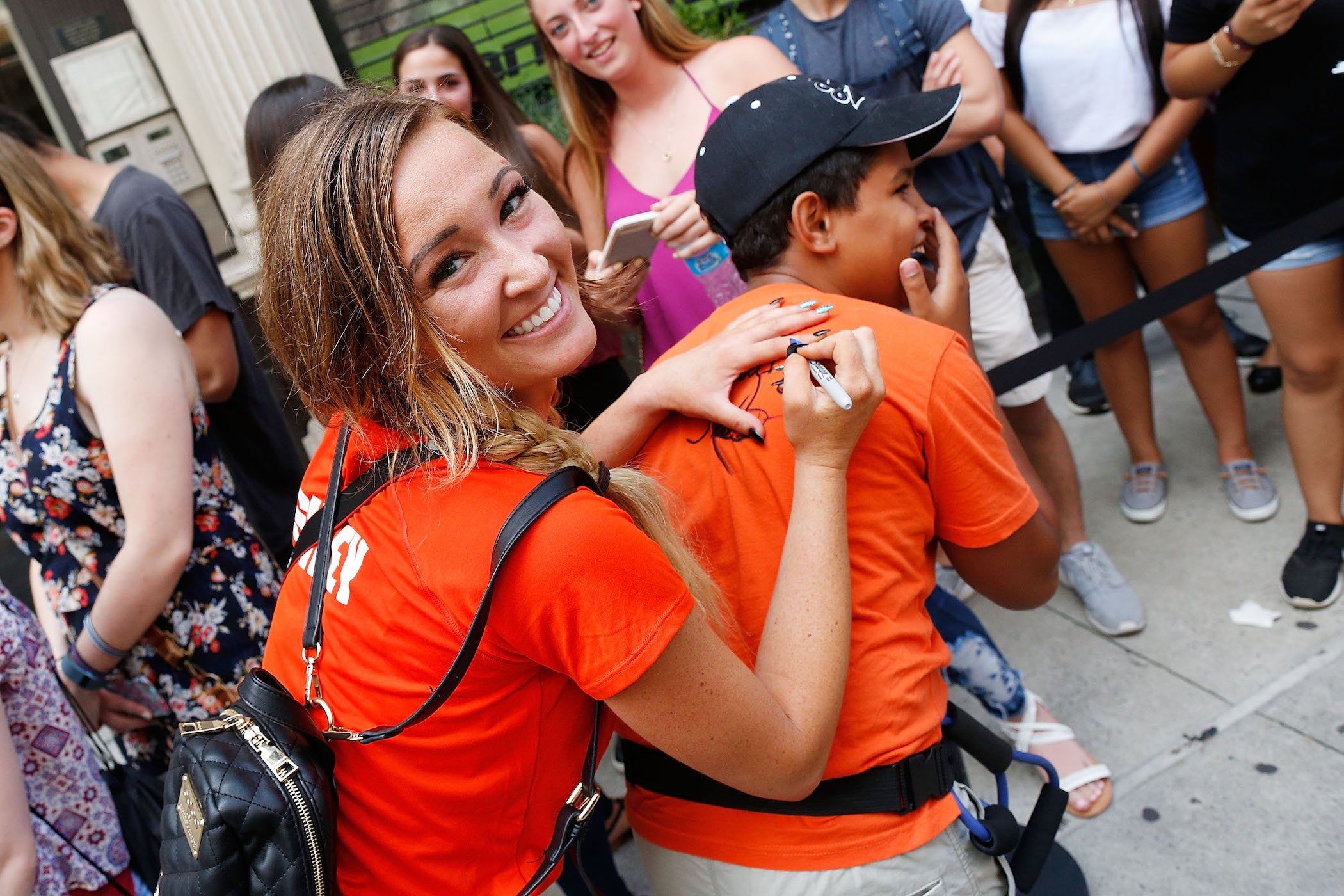 While MTV hasn't provided many details about MTV's The Challenge Season 37, spoiler accounts continue to provide rumors regarding the cast. Fans will certainly see some of their favorites return to the show. The men slated to return to the show are Nelson Thomas, Nam Vo, Devin Walker, Fessy Shafaat, Cory Wharton, Josh Martinez, Kyle Christie, and CT Tamburello. As for the women, fans will likely see Amanda Garcia, Nany González, Tori Deal, Ashley Mitchell, Big T Fazakerley, Aneesa Ferreira, Kaycee Clark, and Amber Borzotra.
Fans love seeing their favorite veteran players go head to head. But it looks like we'll also see a number of rookie players try their hand at winning the big money. Rumors suggest the new format for the season will involve pairing an international player with a U.S. player. Because most of the veteran players are from the U.S., this calls for a number of international newbies.
"We know the format now," the Challenge Chronicles podcast explained. "It's not one alumni with one newbie. It's actually one international player with one American character. So, Kyle [Christie] could be paired with Tori [Deal], for example."
The rumored cast pairings at the start of the season, revealed
Now that fans know the rumored format, who gets paired with who? According to Reddit, a number of pairings have a U.S. woman with an international man. These pairs include Amanda Garcia and Nam Vo, Aneesa Ferreira and Logan Sampedro, Ashley Mitchell and Hughie Maughan, Kaycee Clark and Emanuel Neagu, Michaela Bradshaw and Renan Hellemans, Michele Fitzgerald and Nam Vo, Nany González and Gábor "Gabo" Szabó, and Tori Deal and Kelechi "Kelz" Dyke.
A number of international women allegedly pair with American men. These pairings include Natacha "Tacha" Akide and Jeremiah White, Big T and Tommy Sheehan, Lauren Coogan and Josh Martinez, Bettina Buchanan and Cory Wharton, Priscilla Anyabu and Nelson Thomas, Emy Alupei and Corey Wharton, Olaoluwa "Esther" Agunbiade and Fessy Shafaat, Tracy Candela and Devin Walker, and Berna Canbeldek and CT Tamburello.
When is 'The Challenge' Season 37 coming out?
So, when can fans expect to see the premiere of MTV's The Challenge Season 37? The network hasn't made any official announcements regarding a premiere date. But some expect to see the new season by August 2021, as the season allegedly already has two winners.
"This season is supposed to air early August, and the cast reveal should be released next week," a Reddit user wrote on July 4.
Season 36 experienced delays due to the pandemic. It's plausible to think MTV hopes to have a quick turnaround with season 37 as to make up for lost time.
ViacomCBS did not return a request for comment regarding casting rumors by the time of publication.
Check out Showbiz Cheat Sheet on Facebook!