'The Challenge' Season 37 Spoilers: Does CT Go Home in the Double Elimination? MTV Clip May Foreshadow His Loss
MTV's The Challenge Season 37 shows many of the veterans dominating the competition — and a few have yet to see The Lair for an elimination. CT Tamburello is a force to be reckoned with, as he's proven time and time again he's one of the most successful veteran players still in the game. But fans know a double elimination may happen in episode 18 — and they think a clip from episode 17 may foreshadow Tamburello getting elimination. So, does Tamburello go home? Here are The Challenge Season 37 spoilers regarding his fate.
[Spoiler alert: MTV's The Challenge Season 37 spoilers ahead regarding CT Tamburello's fate in the game.]
'The Challenge' Season 37 spoilers note a double elimination is coming in episode 18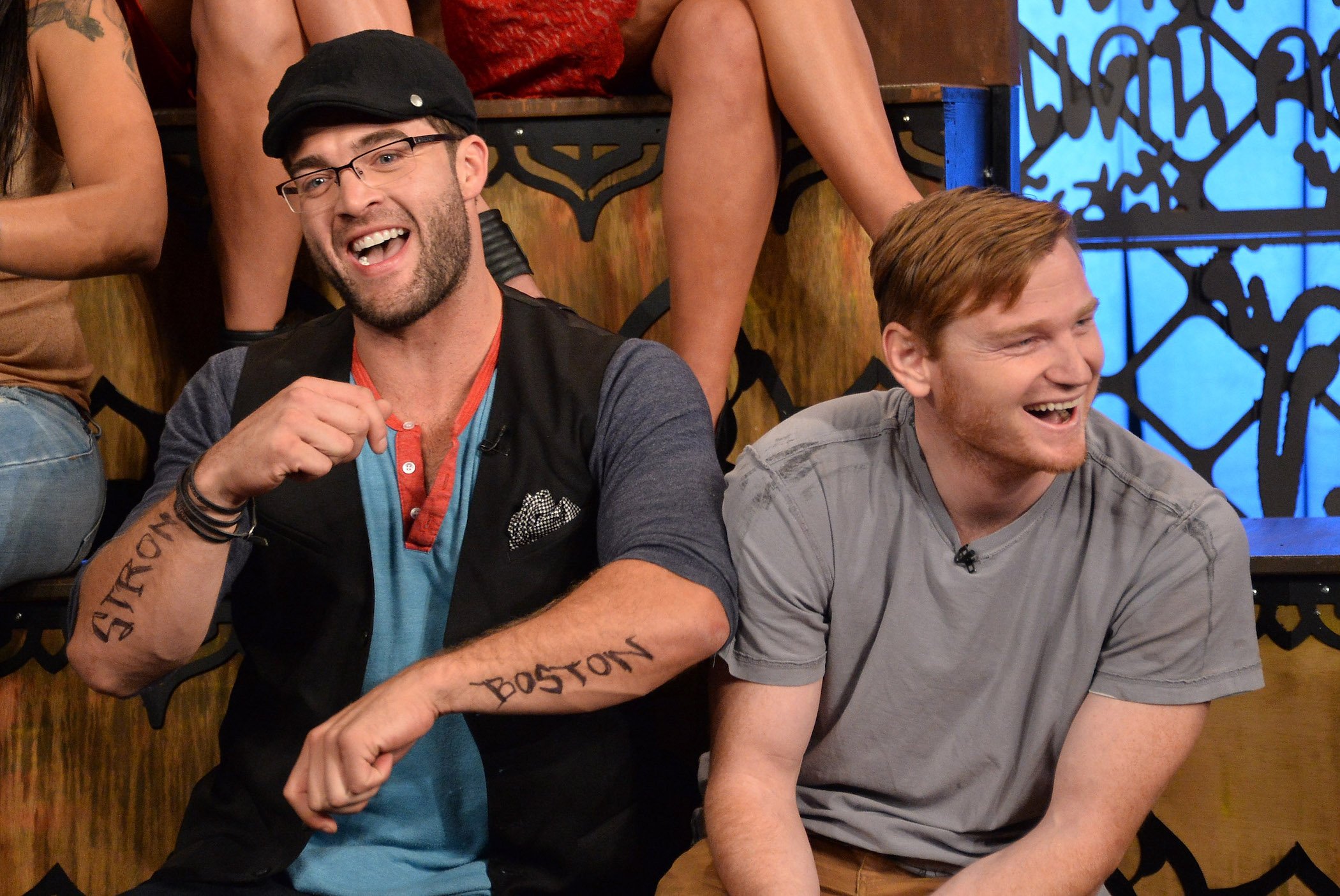 Production for MTV's The Challenge Season 37 threw in a number of twists and turns into the competition. At the beginning of the season, U.S. contestants paired up with international competitors to form teams of two. Then, the teams of two were demolished. Now, the remaining contestants compete in three cells — Sapphire, Ruby, or Emerald.
In episode 17, competitors figured they'd see the last elimination before the final. It was a men's elimination day, and two rookies went head to head in The Lair. Logan Sampedro and Emanuel Neagu duked it out, and Emanuel won. Typically, the elimination winner gets to choose whether they go back to their cell or switch into a different cell — but host T.J. Lavin told Emanuel to head back to his cell without giving him an option. Then, T.J. dropped another bomb on the competitors. He stated the eliminations were far from over, and more would happen that same night.
The Challenge Season 37 spoilers note a double elimination happens in episode 18, and it completely rocks the house.
Does CT Tamburello go home? Fans think a clip from episode 17 foreshadows his loss
A double elimination in episode 18 means another man and woman will head home right before The Challenge Season 37 final, dashing their dreams of winning the big prize money. So, does CT Tamburello head home? Fans are concerned after a clip from episode 17.
The clip shows CT Tamburello's wife, Lili, talking to him via video chat. He jokes with her whether he should come home now or try to win another $1 million. Later in the chat, he also talks to his young son.
"I've done a lot in these challenges — multiple final wins," Tamburello says to the camera. "But one thing I haven't done is win two in a row. I think it'd be nice. You know, add that to the portfolio of challenge achievements."
Fans think showing this bit from Tamburello's personal life doesn't bode well for him in the competition, though.
"Whenever anyone gets a call-home segment I get nervous that they're a goner," a Reddit user noted.
"Oh no, this feels like CT's going home here," another Reddit user said.
"Amanda got a call with her kid and didn't go home!" another fan wrote. "I'm gonna believe this is maybe hyping him up to go in and win after showing 'what's he's fighting for' to make that edit."
Thankfully, fans have nothing to fear. Tamburello reportedly becomes The Challenge Season 37 winner for the men. It seems the production team just wanted to show a sweet moment with his family.
CT Tamburello's acting career could take precedence over 'The Challenge' in the future
While The Challenge Season 37 spoilers note fans can expect to see CT Tamburello take home the grand prize, will we see him again on the show in the future? Given his recent track record, it seems he's likely to want to return. But he now has other projects he's working on.
 Deadline reports Tamburello has an acting gig for a remake of The Most Dangerous Game. He stars in the movie alongside Oscar-nominated actor Tom Berenger. This is a major step for Tamburello's career moving forward — but it leaves his future with The Challenge uncertain.
Tamburello hasn't given any indication he's leaving the show just yet, though. And we imagine production will want him on the show for as long as possible, as fans adore him.
The Challenge Season 37 airs Wednesdays at 8 p.m. EST on MTV.
Check out Showbiz Cheat Sheet on Facebook!