'The Challenge' Season 37 Spoilers: Every Disqualified Player Removed From the Game
MTV's The Challenge Season 37 spoilers suggest major shake-ups happen in Spies, Lies, and Allies. The first episode of the season revealed 17 U.S. players are playing with 17 international players, and two rookies were already sent packing. According to rumors, fans are slated to see a number of players make their exits. Here who allegedly gets disqualified throughout the season.
[Spoiler alert: MTV's The Challenge Season 37 spoilers ahead regarding who gets disqualified from the game.]
MTV's 'The Challenge' Season 37 viewers already see a contestant leave episode 1
MTV's The Challenge Season 37 spoilers proved correct in predicting who gets sent home first this season. The beginning of the episode shows all of the U.S. players chained up in the middle of the wilderness, and the international players had to race to free the U.S. competitor they wanted to have as their teammate. From there, viewers got a glimpse at all of the new players — and they certainly outnumber the veterans.
This season, fans were excited to see Nam Vo compete. Nam left Double Agents due to an injury, and his genuine nature made him an instant fan favorite. Unfortunately, host T.J. Lavin announced to the season 37 group that Nam had to leave unexpectedly.
So, why did Nam leave The Challenge? Season 37 allegedly temporarily stopped filming due to a member of the cast or crew experiencing a coronavirus (COVID-19) scare. This scare delayed the show's filming, which allegedly forced Nam to quit due to scheduling conflicts.
'The Challenge' Season 37 spoilers: Every player rumored to get disqualified this season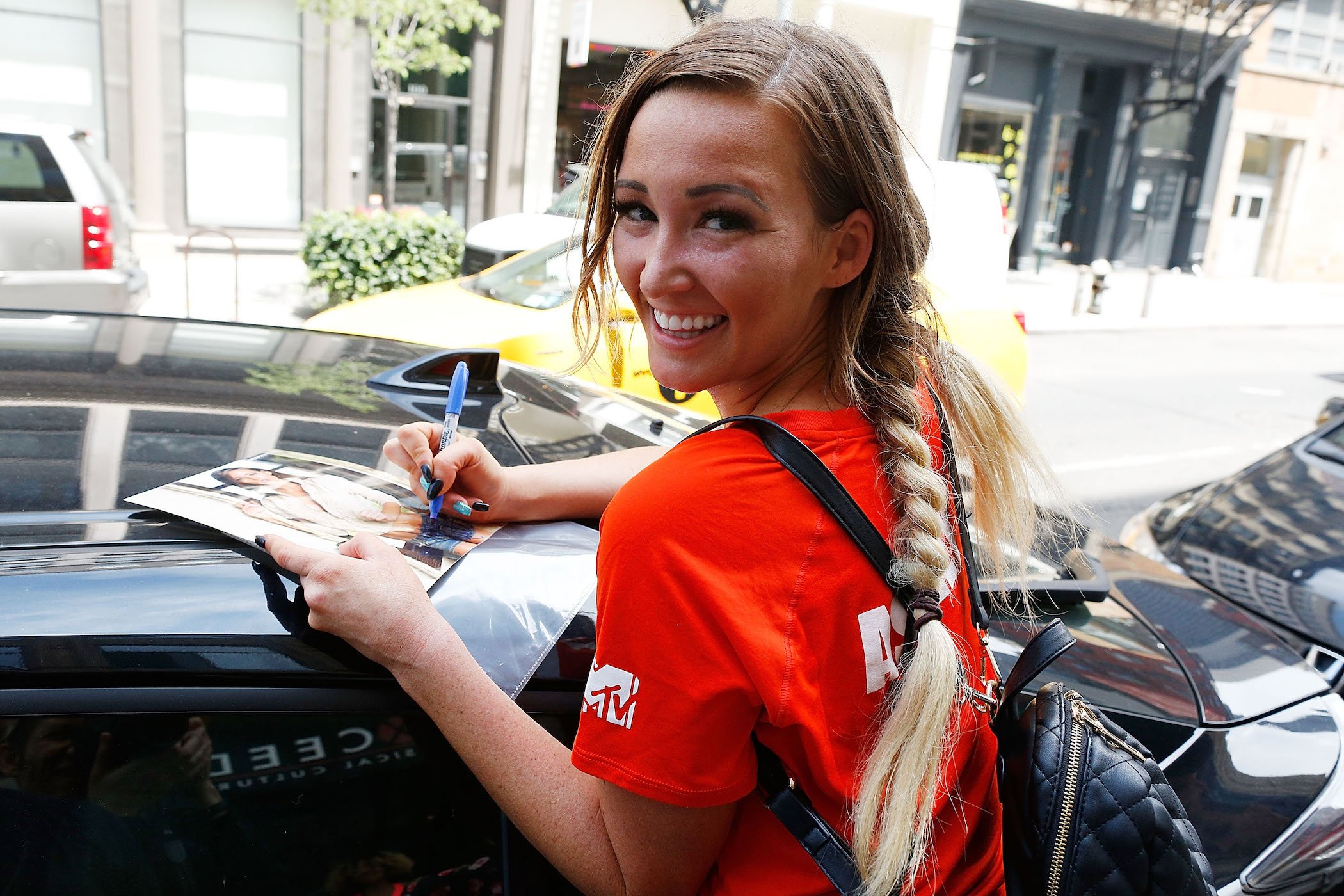 According to MTV's The Challenge Season 37 spoilers, it's not just Nam who goes home early. PinkRose and Gamer on Vevmo have the inside scoop on what's to come, according to The Challenge Fandom page.
The page notes Lauren Coogan, Tommy Sheehan, Aneesa Ferreira, Fessy Shafaat, and Ashley Mitchell all get DQ'd, but for very different reasons.
According to PinkRose, Lauren was allegedly removed from the game due to insensitive remarks she made to Aneesa. This also cut her screen time in the premiere short, as she got zero introduction.
Tommy allegedly gets medically evacuated, as does Aneesa. Eagle-eyed fans may spot Aneesa's injury in one of the initial trailers for the new season.
Fessy and Josh Martinez allegedly duke it out, leading to Fessy's disqualification. It seems Ashley also gets into it with Josh, leading to her removal from the show.
Lauren Coogan vaguely addressed her departure from the season
If MTV's The Challenge Season 37 spoilers are true, this certainly explains why production cut any scenes with Lauren in the premiere of the season. Prior to Lauren, production edited contestant Dee Nguyen out of her season for racially insensitive remarks she made on Twitter. Production then completely axed Dee from any future seasons of The Challenge. We imagine this may also happen with Lauren.
While Lauren hasn't said much about her alleged removal from the show, she did post to Twitter in reference to what went down. "All jokes aside, I got gaslit and scapegoated on two major networks within the same month," she tweeted on Aug. 12, 2021. "My anxiety skyrocketed, my mental health was literally in shambles, and this led me to an identity crisis of sorts. … With that being said, we are still sharing parts of our real lives. Your comedy can be our tragedy and vise versa. So just a reminder, don't believe everything you hear/ watch … And treat people with kindness."
We look forward to hearing exactly what happened with Lauren and hearing more about the other alleged disqualifications as the season continues.
Check out Showbiz Cheat Sheet on Facebook!
RELATED: 'The Challenge' Season 37 Eliminations: How the New Twist Works