'The Challenge' Season 37: Spoilers Suggest Multiple Hookups and Showmances Happen
Fans of MTV's The Challenge look forward to hearing more about what's to come for the next season. So far, spoiler accounts have already leaked the cast listing for season 37. And it looks like a number of players get quite cozy with other players during the season. Here are the rumored hookups and showmances that allegedly occurred during the season.
[Spoiler alert: Possible spoilers ahead for MTV's The Challenge Season 37.]
MTV's 'The Challenge' has seen a number of hookups and romances through the years
MTV's The Challenge is no stranger to relationships, hookups, breakups, and various romances between cast members. Viewers have seen some contestants enter the show in a relationship and exit the show after putting that relationship in jeopardy with a showmance.
Jordan Wiseley and Tori Deal's relationship certainly caused a stir on the show. Tori entered Dirty 30 with a boyfriend, but she left totally in love with Jordan. The two then got engaged during a future season of The Challenge but chose to go their separate ways.
Another relationship that caused an uproar was the romance that blossomed between Paulie Calafiore and Cara Maria Sorbello on Final Reckoning. Paulie had a girlfriend at home and was dishonest with Cara Maria about his other relationship, People reports. Ultimately, they were able to work through what occurred and remain together.
Us Weekly also reminds fans of the wild hookups that occurred in past seasons. The threesome between Rachel Robinson, Veronica Portillo, and Abram Boise proved to be an unforgettable moment back in 2003.
Season 37 spoilers suggest a number of hookups happen during the season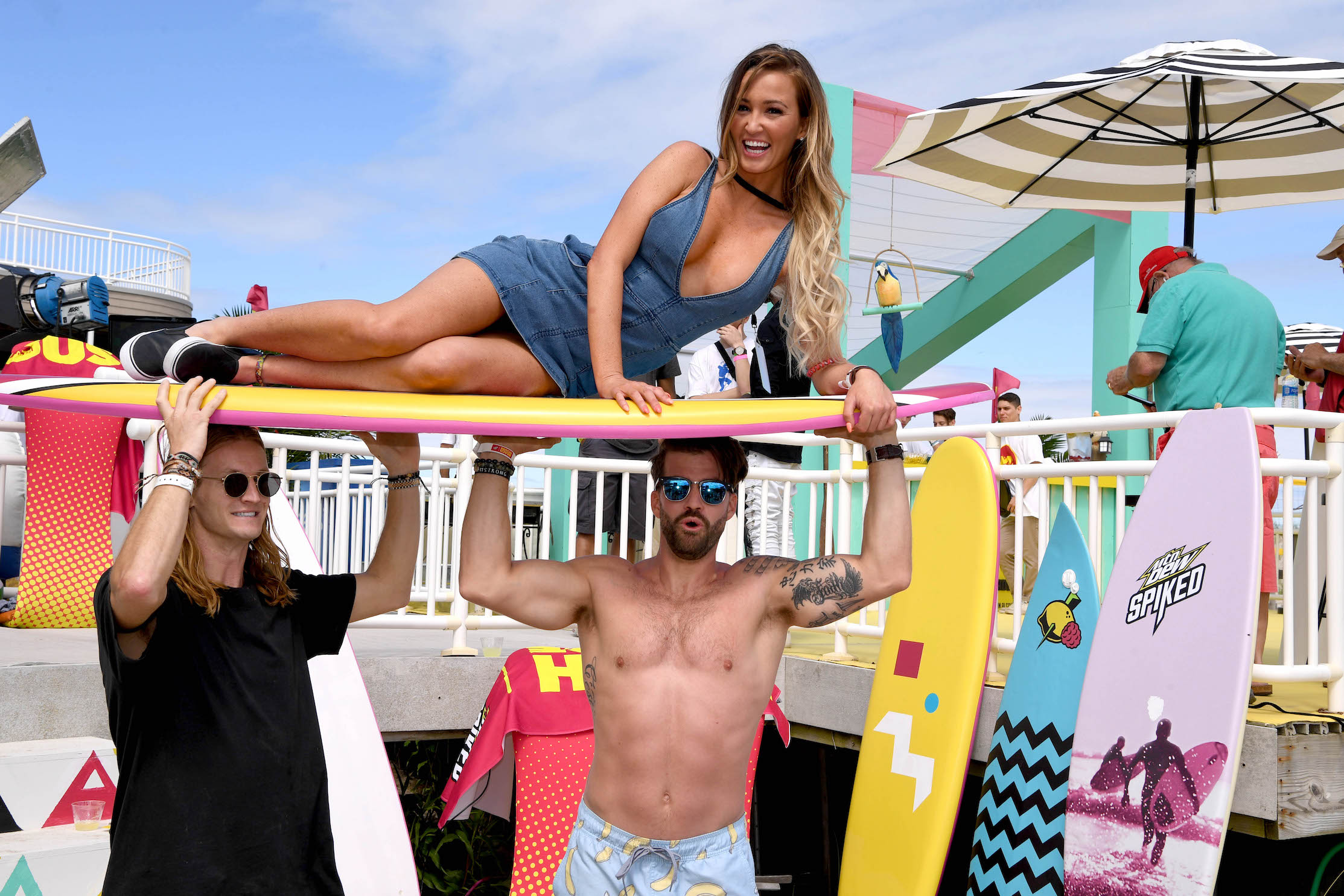 Fans accustomed to seeing romance on MTV's The Challenge can allegedly gear up for even more. According to Reddit, Fessy Shafaat gets involved with a number of women. He allegedly hooks up with Bettina Buchanan from Paradise Hotel (Norge) as well as Ex on the Beach (Norge) as well as veteran player Amanda Garcia.
Additionally, it sounds like veteran player Nelson Thomas has a showmance with Berna Canbeldek from Survivor Turkey. Further rumors suggest there's a love triangle between these two and Ashley Mitchell.
As for rookie pairings, rumors suggest Michele Fitzgerald from Survivor: Kaôh Rōng and Emanuel Neagu from Survivor Romania develop a showmance. Additionally, Amber Borzotra, the winner of The Challenge: Double Agents, and Jeremiah White from Love Island might also have something romantic going on.
Some seasons feature a number of exes for added drama, too — but that doesn't seem to be the case for season 37. It sounds like producers hoped to have exes Tori Deal and Jordan Wiseley duke it out, but Jordan reportedly isn't part of the cast.
When is 'The Challenge' Season 37 coming out?
So, when can fans expect to see MTV's The Challenge Season 37? Spoilers suggest the season already finished filming, as fans can also find information on the two rumored winners. We imagine this means the season's in post-production and likely will air soon. Another Reddit user guessed season 37 will air by early August 2021.
"This season is supposed to air early August, and the cast reveal should be released next week," the Reddit user noted on July 4, 2021.
As of July 8, 2021, MTV has yet to announce the official cast. But if the rumors are true, fans will get to see the premiere sooner than anticipated — and every possible showmance and hookup will unfold on TV.
ViacomCBS did not return a request for comment regarding possible season 37 romance rumors by the time of publication.
Check out Showbiz Cheat Sheet on Facebook!
RELATED: 'The Challenge' Season 37: Every Female Cast Member Rumored to Return