'The Challenge' Season 37: Tori Deal Says She 'Downplayed' Her Feelings for Emanuel Neagu: 'We Cuddled Every Night'
Tori Deal and Emanuel Neagu developed a close romantic relationship on 'The Challenge' Season 37, and Tori says she downplayed how close they really were.
MTV's The Challenge Season 37, Spies, Lies, and Allies, is nearly finished, as a number of veteran players and one rookie finally made it to the end of the game. Tori Deal continues to prove herself as a physical and mental force, too. Prior to the final, she beat Amanda Garcia to make her way to the end. But Tori's relationship with Emanuel Neagu nearly cost her her friendship with Devin Walker. And she's now saying she "downplayed" how much Emanuel actually meant to her during the competition.
[Spoiler alert: MTV's The Challenge Season 37 spoilers ahead regarding the final and the elimination prior to the final.]
Tori Deal and Emanuel Neagu had a romantic relationship during 'The Challenge: Spies, Lies, and Allies'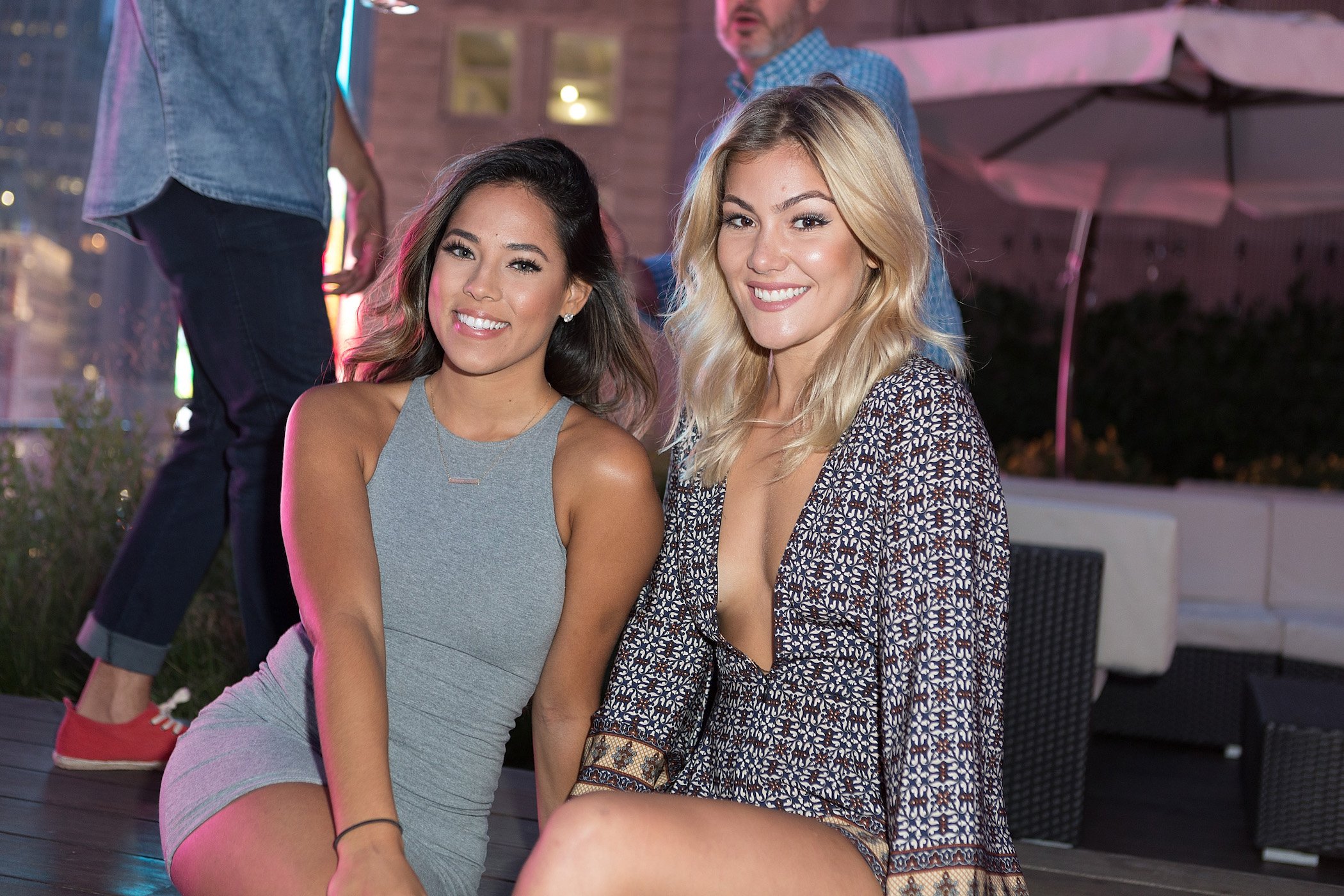 Tori Deal and Emanuel Neagu sustained a romance throughout The Challenge Season 37. Prior to the season, Tori and Jordan Wiseley broke off their engagement. While Tori didn't want to get too serious with anyone, she found comfort in her short-lived romance with Emanuel.
Prior to Emanuel's romance with Tori, he fell for fellow rookie player Michele Fitzgerald. Both Emanuel and Michele bonded in the game as rookies and as Survivor players. Unfortunately, Michele was sent home early — and from there, Emanuel gained interest in Tori.
So, are Emanuel and Tori still together? Neither person has confirmed whether they're dating, just friends, or were just hookup buddies the whole time. But, considering Emanuel lives in Romania, it seems he and Tori do not have a serious relationship happening at this time.
Tori Deal says she 'downplayed' her relationship with Emanuel Neagu
Tori Deal and her best friend in the house, Devin Walker, didn't get along for the entirety of The Challenge Season 37. And when it came to the last elimination prior to the final, Tori felt torn. Emanuel chose to compete against Devin. Tori noted she wanted both of them to return to the house. And when Emanuel started to fall behind on the puzzles in the elimination, Tori helped him, possibly sabotaging Devin.
Tori spoke about feeling "terrible" for helping Emanuel in the elimination and not helping Devin on The Official Challenge Podcast. And she also detailed how close she and Emanuel actually became.
"Me and Emanuel slept in bed together every night," Tori explained. "On that little a** bunk, we would cuddle every night. He and I, we had such a close bond. I think I really downplayed it. But, the truth is, we were the only two people in that room at that time. … So, literally, the only people in the main house were me and Emanuel in that room and Nany and Kaycee in another room."
Tori then said when Devin eliminated Emanuel and she had to return "to an empty room and an empty bed," she was in "a really bad mindset" moving into the final.
'The Challenge' Season 37 spoilers: How far do Tori Deal and Devin Walker make it?
While Emanuel Neagu was eliminated right before the final, Tori Deal and Devin Walker managed to make it to the end. So, do the two friends become The Challenge Season 37 winners?
Unfortunately, neither Tori nor Devin wins the game. According to The Challenge Season 37 spoilers from Reddit, Kaycee Clark and CT Tamburello win the money. That means Tori, Nany González, and Emy Alupei don't quite pull off the win for the women. For the men, Kyle Christie, Nelson Thomas, and Devin also lose.
The Challenge Season 37 airs Wednesdays at 8 p.m. EST on MTV.
Check out Showbiz Cheat Sheet on Facebook!