'The Challenge' Season 37: Trailer Gives Clue of Double or Pair-Based Eliminations
MTV's 'The Challenge' Season 37 is coming soon, and fans can't wait to see what's in store for the next season of the show. The trailer gave a clue that pair-based eliminations could occur. Here's what goes on in the trailer.
Fans of MTV's The Challenge can't wait to learn more about season 37, Spies, Lies, and Allies. The network finally released an official trailer after months of spoilers. And the trailer already provides plenty of clues regarding how eliminations may work. Here's what fans gathered.
[Spoiler alert: Spoilers ahead for MTV's The Challenge Season 37.]
MTV's 'The Challenge: Spies, Lies, and Allies' has an official trailer
The trailer is officially here for MTV's The Challenge: Spies, Lies, and Allies. While fans and spoiler accounts already seemingly know what may occur throughout the season, the trailer appears to confirm a number of theories. First off, spoiler accounts correctly predicted the season name and theme. Second, spoilers accounts also noted the season would include just as many international players as U.S. players. The trailer confirms this.
MTV's trailer for the new season begins with coordinates in Croatia where the season takes place. Then, it quickly heads into the international theme by stating in text there are "17 international operatives" playing the game. Additionally, 17 U.S. players joined the cast, and many of them are veteran contestants.
"You've got team Germany, team Romania, team Nigeria," contestant Kyle Christie's voiceover states in the trailer. "If they band together, we're screwed."
"All the vets are in this super alliance," Ashley "Millionaire" Mitchell, who's won the game twice, also states in the trailer. This gives a clue right from the beginning who might work with who.
The new trailer gives a clue of how eliminations might work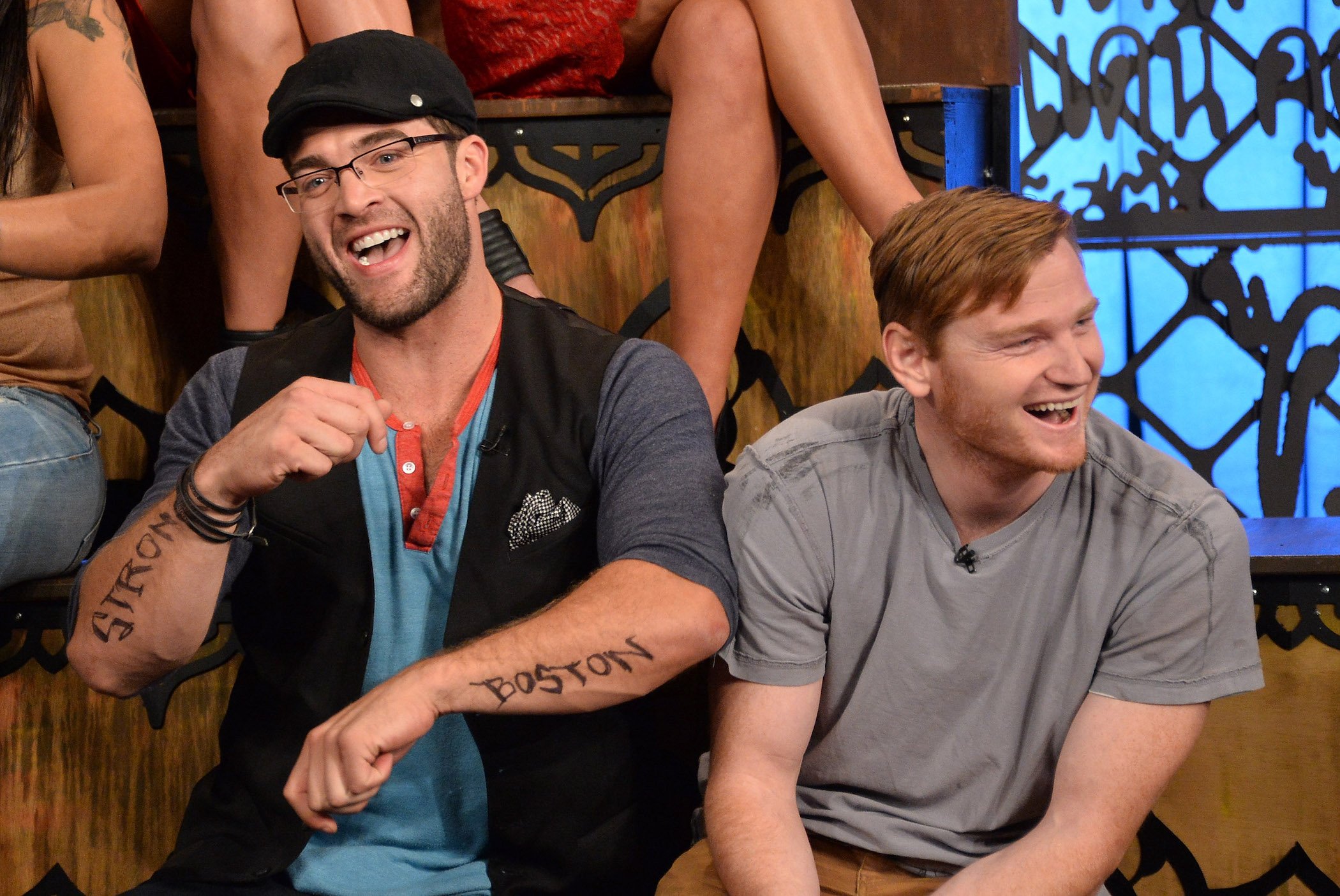 Plenty of subtle clues lie within MTV's The Challenge Season 37 trailer. From fights to romance to alliances, we'll eventually see how it all unfolds. And it seems there are additional clues in the trailer to suggest the season has double or pair-based eliminations.
According to Allan Aguirre for Medium, there's a quick shot of all of the contestants walking into an elimination round — and every contestant in the shot is wearing what looks like elimination gear. This clue indicates the season won't have elimination rounds just dedicated to men or women. Instead, it's more likely we'll see elimination nights including both genders. Aguirre also notes War of the Worlds I had 34 contestants at the start of the season, and two contestants were eliminated during each round until all pairs eventually split.
A spoiler thread from PinkRose on Vevmo talks about eliminations as well. It looks like there might be a mix of one on one eliminations and paired eliminations through the season. Renan Hellemans and Michaela Bradshaw are allegedly the first pair to get eliminated. Cory Wharton and Michele Fitzgerald allegedly beat them.
When is 'The Challenge' Season 37 airing?
So, when can fans finally see the first episode of MTV's The Challenge: Spies, Lies, and Allies? The trailer notes the season begins Aug. 11, 2021, at 8 p.m. EST on MTV.
We look forward to seeing what's in store for the new season. And there's plenty to come for The Challenge once season 37 airs, too. Rumors abound regarding another season of All Stars, and there are continued rumblings of what's to come for season 38. Not only that, but it looks like another Challenge spinoff is in the works. There aren't any details of what that entails just yet, but fans eagerly await more information.
Check out Showbiz Cheat Sheet on Facebook!