'The Challenge' Star Cara Maria Sorbello Said She Feels Like Herself Again After Time Off: 'I'm Me Again and It Feels Amazing'
The Challenge: Total Madness has been a wild ride, and plenty of our favorite players competed for the $1 million prize this season. But many others we know and love sat this season out. And Cara Maria Sorbello is one of them.
Sorbello has been on The Challenge for years, and she's known as one of the fiercest female competitors. However, after War of the Worlds 2, she needed some time off. Now, she's feeling better than ever. Here's what she told the Challenge Mania podcast.
Cara Maria Sorbello chose to sit out 'The Challenge: Total Madness'
While Sorbello is typically on every Challenge season in recent memory, she chose to sit out Total Madness. She and boyfriend Paulie Calafiore made it to the season finale of the season prior, War of the Worlds 2 — but they got a ton of flack for their political gameplay. While their team didn't win the prize money at the end, Sorbello had enough of fans and producers villainizing her on the show. So, she sat Total Madness out.
"For so long, I was, like, you know the money is so good. I can't say no. I needed a little break for my own sanity and my own happiness, just finding what makes me me again and get my light back," Sorbello told the Watch With Us podcast. She also added that producers can "make someone else the bad guy this next season because I'm not going to be on it!"
She also referenced her break via her Instagram Story in early July 2020. "During this break I have found me again and it feels good to be missed instead of being used as a scapegoat for hate," she wrote.
Some 'Challenge' competitors don't think Sorbello should pursue reality TV at all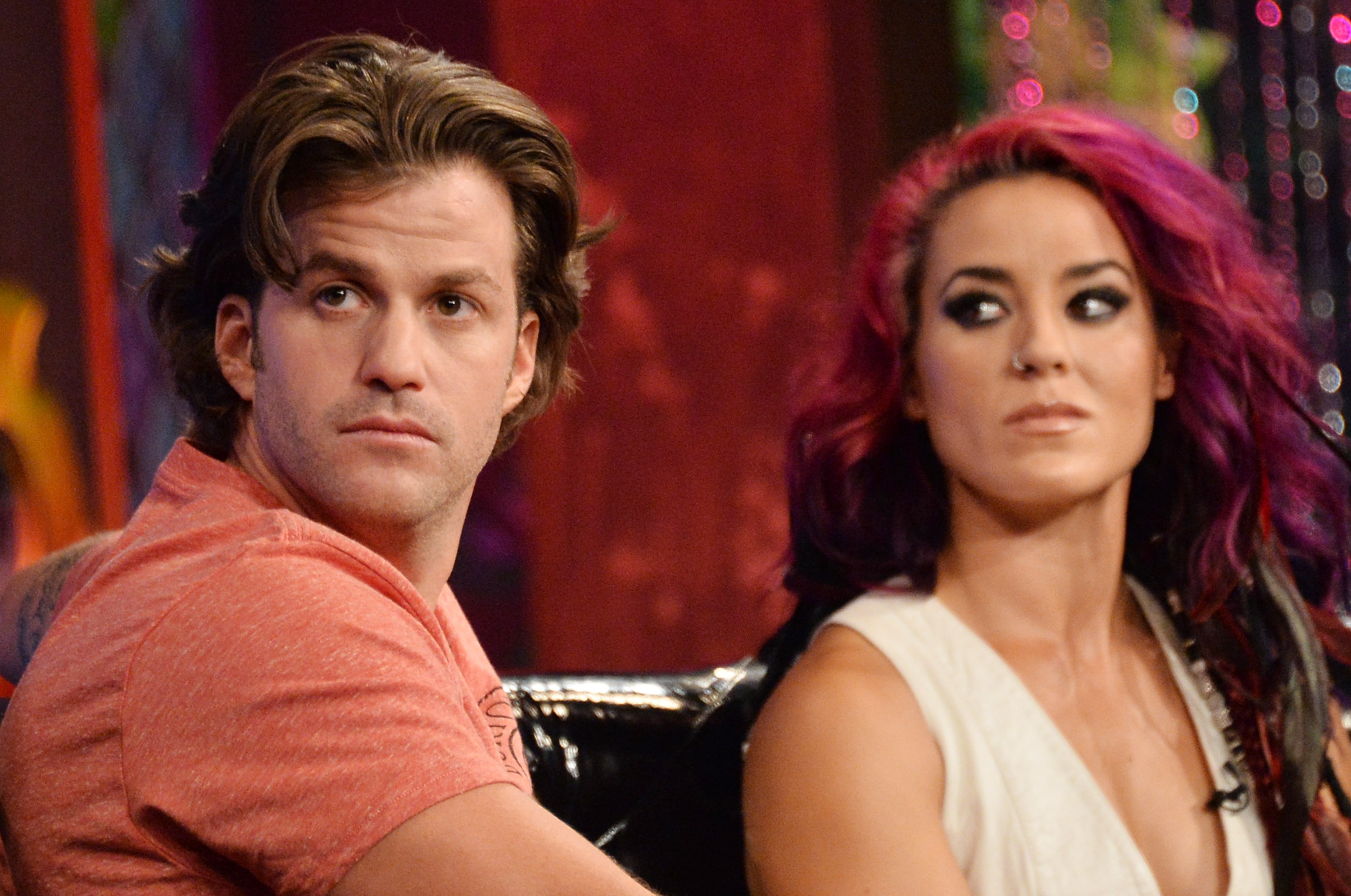 While Sorbello is quite happy with her decision to sit one season out, a number of competitors think she should sit reality TV out altogether. Sorbello had a love-hate relationship with competitor Laurel Stucky for years. While the two were once like sisters, they don't seem to speak anymore. And Stucky told PeopleTV that she thinks reality TV isn't good for Sorbello.
"If I'm giving you my honest analysis of it, I really think that reality TV is bad for her and she doesn't have a separation of who she is on the show and an actual life," Stucky told the publication. "Her life is the show. And I think that that really turns out to be unhealthy, and it comes across. She's not pleasant to be around when you're around her. It's sad. It's honestly a little bit sad. She does have the potential to be really warm and she's got also great qualities, too."
Sorbello just said she feels 'amazing' after taking a break
It sounds like Sorbello's break from The Challenge was exactly what she needed. She spoke to the Challenge Mania podcast about her time off, and she noted she feels better than ever.
"I, too, am a whole new woman. I can tell you that much. I have been able to take this time, to be able to spend more time with my horse, and that's like, the most important thing in the world to me," Sorbello told the podcast hosts. Sorbello's horse is quite old, so spending as much time with her as possible has been a blessing during her break.
"I've been able to work on my painting, I've been able to work on getting my body back …," Sorbello continued. "I was just losing myself down a spiral of bad things with The Challenge world, and I'm so, so thankful to find myself again and have my light and my happiness. I'm me again and it feels amazing."
"I'm really thankful I sat this one out," she concluded. "I really am. I have no regrets."
We're hoping Sorbello returns to the show for season 36!
Check out Showbiz Cheat Sheet on Facebook!