'The Challenge': Wes Bergmann Is Calling Out a Competitor For Insinuating He's 'Sliding in DMs' Prior to Season 36
The Challenge: Total Madness has come to an end, and while Wes Bergmann had a solid plan going into the game, he couldn't make it to the finale. Bergmann teamed up with his longtime rival, Johnny "Bananas" Devenanzio, in hopes of securing a spot at the end. Unfortunately, luck wasn't on his side.
Now, former Challenge winner Ashley Mitchell is coming at her fellow competitors with accusations of collusion. And Bergmann fought back via Twitter. Here's what he said.
Wes Bergmann is known for his strategic gameplay on 'The Challenge'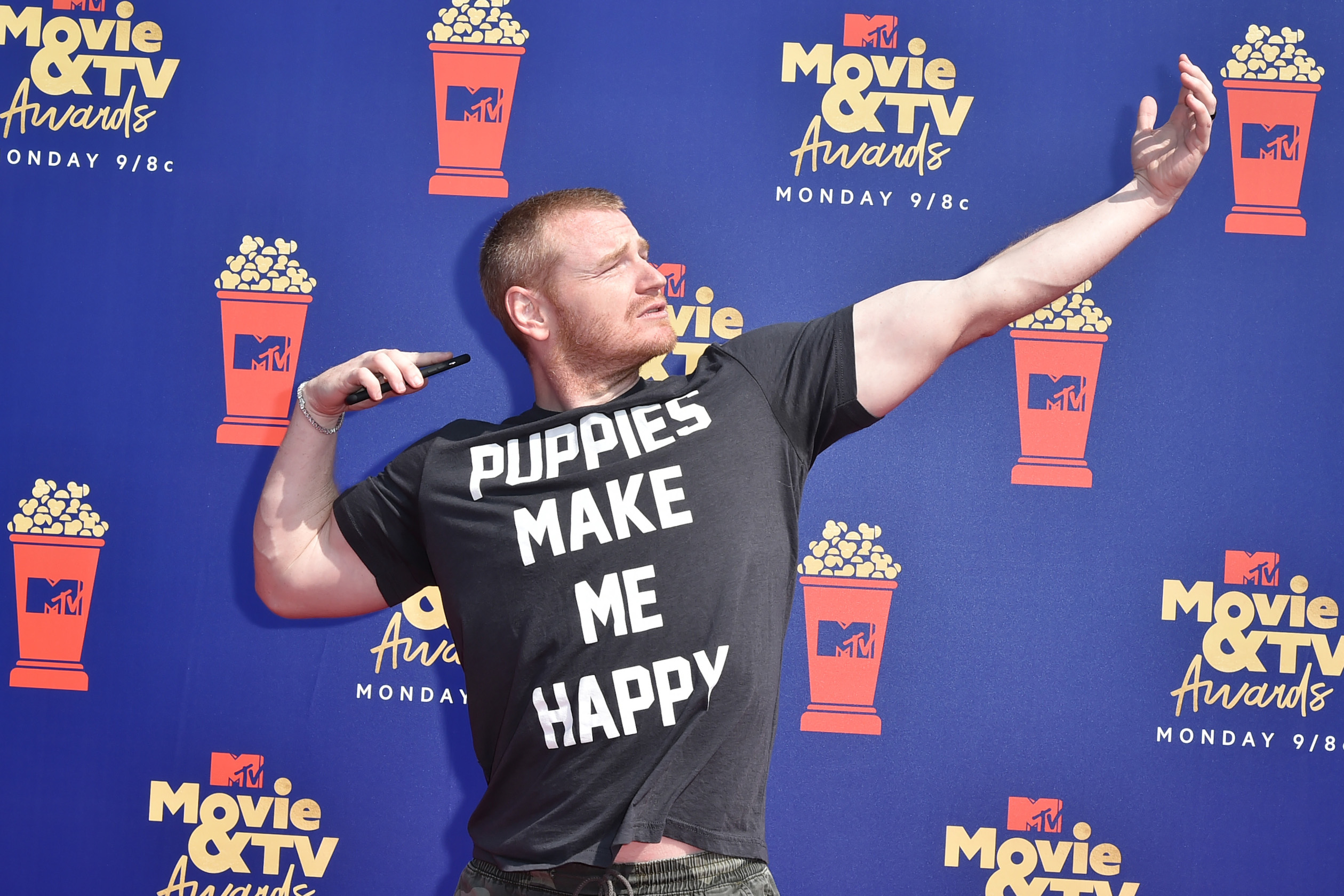 RELATED: 'The Challenge': Wes Bergmann Said Johnny 'Bananas' Devenanzio's 'Total Madness' Strategy Proves He's an Awful Player
While Devenanzio may have secured his seventh win with Total Madness, it's Bergmann who's known as being a mastermind of the competition. Bergmann's admitted many times that prior to the season starting, he'll create alliances with those he knows he wants to work with. And that's exactly how his partnership with Devenanzio began.
Bergmann doesn't just play The Challenge to win, either. While taking home the prize money is never a bad thing, Bergmann told Medium that he purely enjoys the social aspects and political nature of the show. And he considers what he does to be an art form.
"You're definitely onto something where this might be a bit botched as an answer, but what I do on The Challenge, and how I play, I consider to be one of my forms of art," he stated. "Some people pay to watch people fight, and I do what I do, and whether that's the politics or the shenanigans and all that kind of stuff, I'm always on the creative side of my brain when I do that."
Ashley Mitchell called out fellow competitors for 'figuring out fake fights' for season 36
Mitchell is known for her brazen attitude, and she's not holding back after the Total Madness reunion. She took to her Twitter to tell her followers that those expected to be on season 36 of the show are already reaching out to fellow competitors and scheming.
"Some of these people already making up story lines…. Can we get real ones only," Mitchell initially tweeted on July 22.
"Also want y'all to know the same old, old characters already up to their old tricks," she tweeted again. "Sliding in dms, making pre alliances, and figuring out fake fights. Make reality real again y'all."
As for how competitors are already making alliance a "fake fights" without any official cast listing, Mitchell explained via Twitter to a fan, "People are hearing what rookies were contacted and sliding inside…. the usual."
Bergmann called out Mitchell for her comment
Mitchell didn't name anyone specifically in her tweets, but fans had their suspicions she was talking about Bergmann. Now, Bergmann is striking back with a response.
"Wes + Big Brother + alumni VS Ashley," he tweeted along with a snake emoji. "All cameos purchased this week will buy more cricket wireless minutes I'll be using to exclusively call rookies and scheme with OGs. Also Instagram is charging me extra for all the DMs I'm sending."
Fans seem to be on Bergmann's side with this one, too.
"Lol typical Ashley," a fan commented back. "She's always the victim on The Challenge. Even when she took the money and ran."
It looks like Mitchell isn't engaging with Bergmann's commentary yet. Could this back and forth mark a rivalry in the future? Given this evidence, it seems they both might be prepping for season 36, so we'll have to wait and see.
Check out Showbiz Cheat Sheet on Facebook!