'The Challenge': Wes Bergmann Poked Fun at Sarah Rice on Johnny 'Bananas' Birthday Post
Fans of MTV's The Challenge know about the legendary rivalry between Johnny "Bananas" Devenanzio and Sarah Rice. While the two competed and won a season together, Johnny betrayed her in the end, leaving her devastated. Now, Wes Bergmann, a foe-turned-friend of Johnny's, just mentioned the ordeal in an Instagram post. Here's what happened.
Did Johnny 'Bananas' really take all the money from Sarah? What happened on MTV's 'The Challenge'
Johnny "Bananas" and Sarah were paired together for MTV's The Challenge: Rivals III. Prior to that season, Sarah dashed Johnny's dreams by throwing him into an elimination, which he lost. After that moment, they were sworn rivals forced to work together — and they seemingly started establishing a new friendship during the season.
Ultimately, Johnny and Sarah made it to the final of Rivals III and placed first. But host T.J. Lavin announced a twist early on. During the final, each individual accrued their own points. Whoever had the most points within the winning team decided whether they'd take all of the money or split it with their partner. Johnny achieved the most points and kept all of the money for himself.
Sarah felt devastated by the loss, but Johnny feels justified in his decision. "And a lot of things factored into my decision, but ultimately when all the cards fell where they did, my decision was actually very simple," he explained to People. "I don't care about what people are going to think of it."
Wes mentioned Sarah in a birthday post to Johnny 'Bananas'
Johnny didn't just have a rivalry with Sarah. He and Wes had a longstanding hatred for one another stemming from seasons past of MTV's The Challenge. They finally decided to put their feud away and work together on Total Madness, though. Now, the two remain friends — though they certainly make fun of each other.
On June 22, 2021, Wes posted a photo of Johnny and Johnny's dad for Johnny's birthday. "Happy birthday to Bananas and good luck to the man who made him as they spend an elongated Father's Day together," Wes started his caption.
Then, Wes took a stab at Sarah. "I got to spend a couple hours with his dad this weekend," he continued. "And let me tell you, Bananas stole all his good qualities from his dad and all his money from Sarah." Fans in the comments section went wild over Wes mentioning Sarah, too.
Will either Wes or Johnny 'Bananas' join 'The Challenge' Season 37 cast?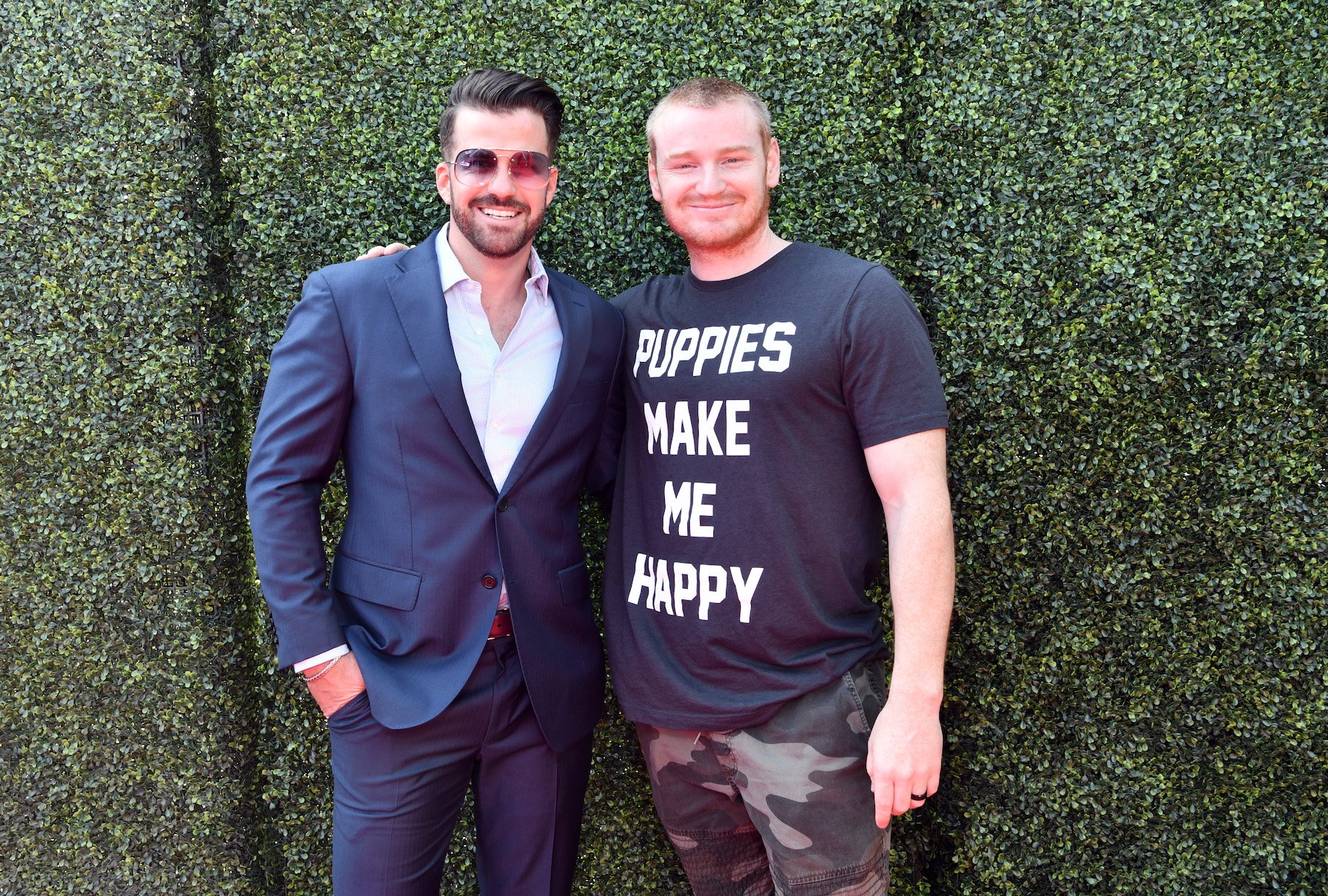 So, will either Wes or Johnny compete again on MTV's The Challenge? While fans would love to see the duo team up once again to form another strong alliance, it doesn't look like either of them will join The Challenge Season 37 cast.
MTV hasn't made any official announcements regarding the new cast just yet. But rumors suggest there will be a number of international rookies competing. The Challenge Chronicles podcast explained the alleged new format. "We know the format now," the podcasters explained. "It's not one alumni with one newbie. It's actually one international player with one American character. So, Kyle [Christie] could be paired with Tori [Deal], for example."
As far as the rest of casting goes, it seems Wes and Johnny are not rumored to have joined the U.S. cast. We'll have to wait and see what's in store for them in future seasons.
Check out Showbiz Cheat Sheet on Facebook!
RELATED: 'The Challenge' 37: Rumors Suggesting Wes Bergmann Joined Cast Allegedly False