'The Challenge': Wes Bergmann Said 1 of His Closest Allies Hurled Personal Insults at Him on 'Total Madness'
Wes Bergmann from 'The Challenge' talked about his relationship with Ashley Mitchell and how she personally insulted him on 'Total Madness.'
The Challenge: Total Madness is over, but the drama remains. Wes Bergmann teamed up with his nemesis, Johnny "Bananas" Devenanzio this season — but he didn't quite make it to the end. Now, he's talking to the Challenge Mania podcast about his experience with another one of his closest allies in the house, Ashley Mitchell. And Bergmann noted Mitchell got ultra-personal with her insults on the show.
Ashley Mitchell called out Wes Bergmann via Twitter for wanting 'air time' on 'The Challenge'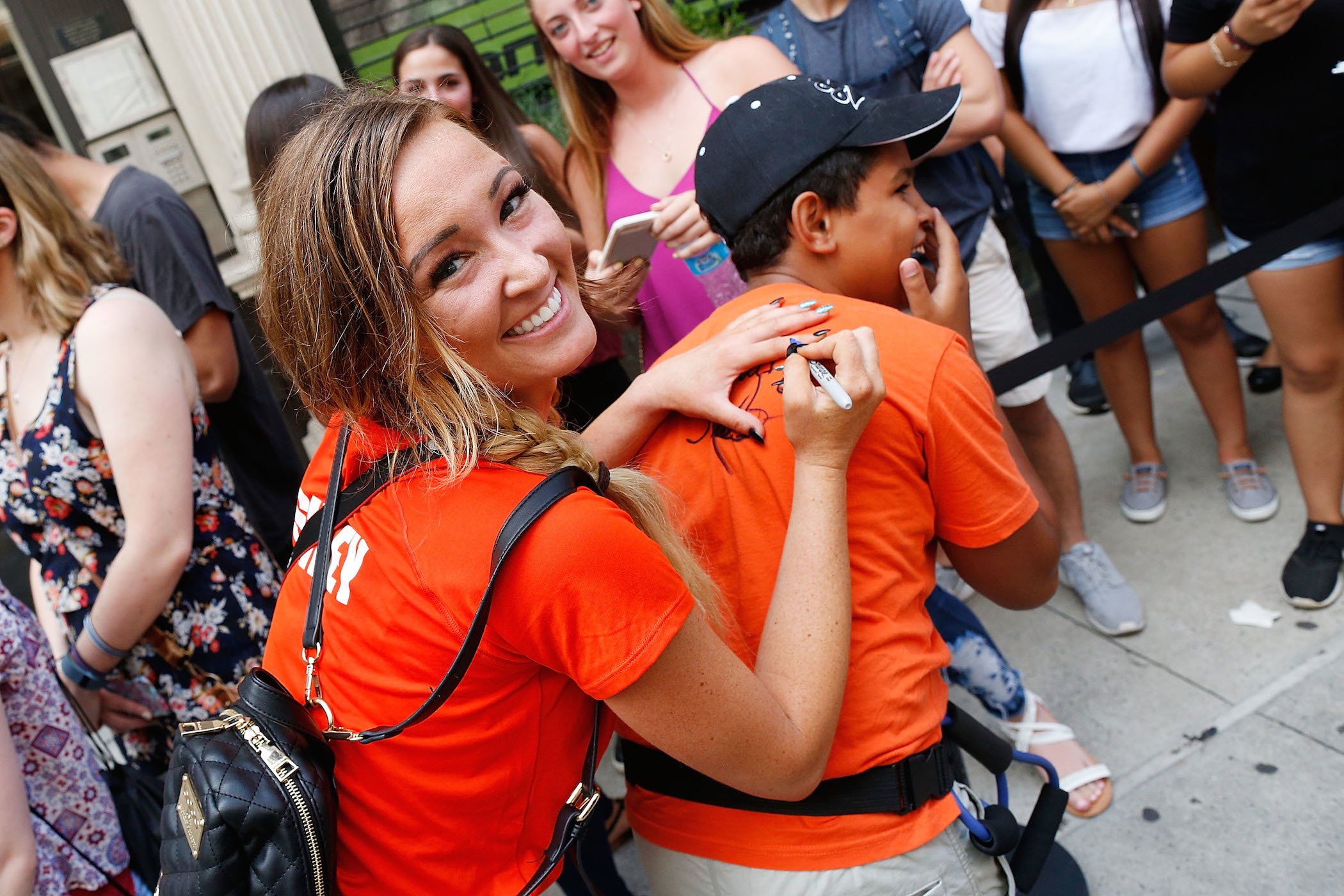 Mitchell has quite a reputation on The Challenge. She's won a few times and infamously won $1 million after refusing to split the money with her partner, Hunter Barfield, on Final Reckoning. And while she and Bergmann were allegedly fine at the beginning of Total Madness, something went awry with their relationship.
While Mitchell and Bergmann have had some drama on the show, it looks like Mitchell's also brought the tension to Twitter. After Bergmann threw himself into an elimination round against Devenanzio on Total Madness, she tweeted, "some people want air time and more seasons. Not wins. Pay attention to who that is." Mitchell didn't directly call out Bergmann, but others below her noted that's exactly who she was talking about given the timing of the tweet.
Mitchell called out Bergmann for allegedly wanting to go home, too. "If you you truly wanted to win you would NEVER go against your own alliance…. Stop calling people who want to go home to wives, fiances or s/o …… Let the game be for those who want to play," she tweeted.
Bergmann said Mitchell personally insulted him on 'Total Madness'
It looks like Bergmann's ready to speak out about his relationship with Mitchell as well. He talked to the Challenge Mania podcast about what went down. According to Bergmann, Mitchell was upset when he was cheering for his no. 1 ally, Dee Nguyen, during an elimination round when Nguyen fought against Mitchell. Mitchell still had an alliance with Bergmann, but it wasn't as rock-solid as what he had with Nguyen.
"I'm very disappointed in Ashley. I've played with her a lot, I've always aligned with her," Bergmann said. "I've done nothing but support her, emotionally and voting wise …."
Bergmann then went on to explain his "totem pole" system, which meant Nguyen was above Mitchell in his alliance. "She then looked at the small percent of people, which was me, who was helping Dee in the puzzle-esque thing, and just started bad-mouthing me. And they only showed, like, 10% at most of that rant, and it got personal. Nothing like, scathing. No like, real good lava. But just over and over and over again of like, let's see how hard and deep we can cut him."
Bergmann and Mitchell likely won't work together in the future
Will Mitchell and Bergmann repair their friendship and work together in the future? It seems unlikely. After Total Madness ended, Mitchell tweeted, "Some of these people already making up story lines…. Can we get real ones only." She followed that tweet with, "Also want y'all to know the same old, old characters already up to their old tricks. Sliding in dms, making pre alliances, and figuring out fake fights. Make reality real again y'all." Many think she was referencing Bergmann with these tweets.
Bergmann replied to tweet about "sliding in DMs" as well. "Wes + Big Brother + alumni VS Ashley," he tweeted in response. "All cameos purchased this week will buy more cricket wireless minutes I'll be using to exclusively call rookies and scheme with OGs. Also Instagram is charging me extra for all the DMs I'm sending."
We're not sure if Mitchell and Bergmann are both invited back for season 36 of The Challenge. But we're sure we'll see sparks fly if they are.
Check out Showbiz Cheat Sheet on Facebook!