'The Challenge': Wes Bergmann Said Dee Nguyen's Mental Health 'Deteriorated' After Her Firing From MTV
MTV's The Challenge is coming under fire after serious controversies surrounding Dee Nguyen. Nguyen is a polarizing player on Total Madness, and many know her best as being Wes Bergmann's protégé. Unfortunately, she took some major missteps with some Black Lives Matter commentary on her Twitter. And it ultimately led to her firing.
Bergmann has since posted about the incident to Twitter as well. And he recently noted that Nguyen wasn't in a mentally healthy place when everything was going on. Here's what he shared with his followers.
Dee Nguyen was fired from 'The Challenge' after racist commentary
Nguyen is known for posting inflammatory content to her Instagram and Twitter. And her posts regarding Black Lives Matter caused a major uproar.
She posted a black square for Blackout Tuesday, but then continued to post photos of herself afterward, which irritated fans. After that, she tweeted, "Idk why some of u think I'm anti BLM. I've been saying that since the day I lost my virginity." And Total Madness co-star Bayleigh Dayton wasn't impressed.
"This is not how you support BLM," Dayton noted on Twitter with screenshots of Nguyen's unsavory comments. "I'm disgusted and disappointed. This is not a trend. This is life or death for us." Dayton's partner, Chris "Swaggy C" Williams also condemned Nguyen.
Finally, MTV issued a statement noting they're cutting all ties with Nguyen. "As a result of Dee Nguyen's offensive comments on the Black Lives Matter movement, we have severed ties with her," the statement noted.
Wes Bergmann announced he was kicking Nguyen out of his house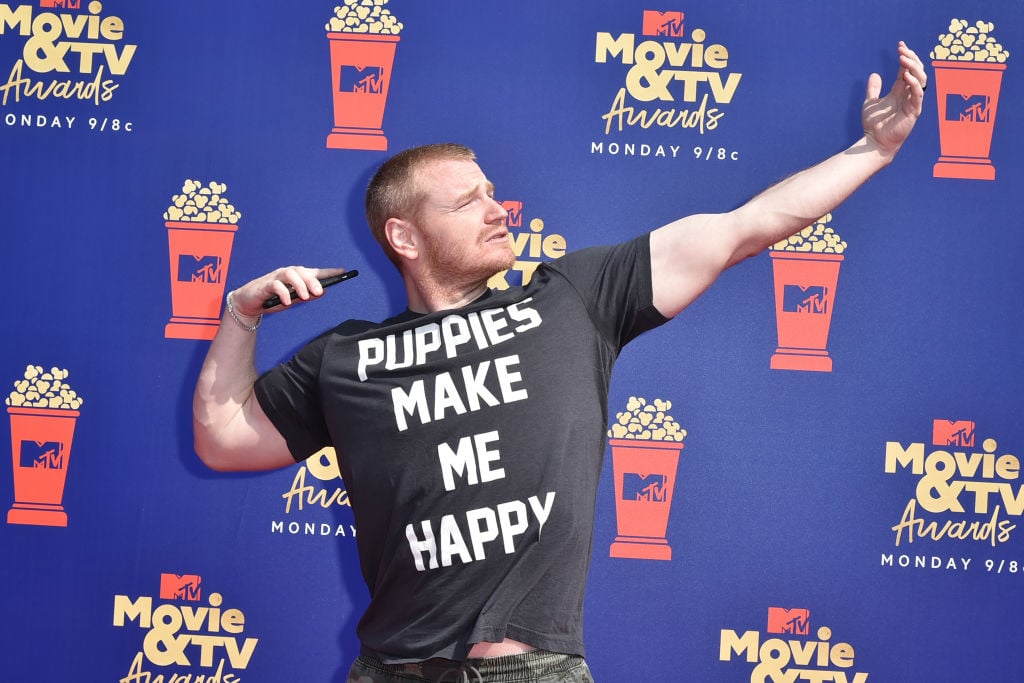 Challenge fans likely know that Bergmann, Kailah Casillas, Nany González, and Dee Nguyen are all quarantining together and performing charitable acts as part of a web series titled "Friends and Benefits." The whole thing appears to be organized by Bergmann. And when the Black Lives Matter controversy occurred with Nguyen, he announced via Twitter that he was kicking Nguyen out.
"I just got back from work an hour ago. In that hour I've learned a lot of things. As a leader I have to make rough, nuanced, & swift decisions," he wrote on Twitter. "The decision is to ask her to leave my home and city; effective immediately."
Many stood in solidarity with Bergmann. "Woah. Well ya know. I respect that," a fan tweeted back. "You really cannot support or endorse that kind of person. And as a leader you're right. You have to make tough calls."
Rogan O'Connor, Nguyen's ex-fling, also supported Bergmann. But he's made fun of Nguyen plenty in the past, and he's also claimed he was just using her to further is own gameplay on Total Madness.
He noted on Twitter her mental health 'deteriorated'
After Bergmann's initial post about asking Nguyen to leave, he added more information to Twitter.
"Dee was basically my daughter," Bergmann wrote. "I made the decision to ask her to leave in less than an hour." He then went on to explain he had to grieve this loss while also trying to help her find a place to go.
"Her mental health by this time had deteriorated to a level where being in a hotel alone would have been the most dangerous option of all," Bergmann added. He then noted that he sought "third party counseling" to keep Nguyen safe, and that "required speaking to a doctor, a hotline, a CEO, and a lawyer." Bergmann also used this time to educate Nguyen about systemic racism.
Now, according to Bergmann, Nguyen is safe in a "mental health lodge" where she can have "daily psychotherapy sessions." As for where Nguyen will go next, Bergmann's "best guess" is back home to Australia.
Nguyen seems to be quiet on social media after issuing a few statements and apologies. We're hoping she can use the situation as a learning experience to help better herself going forward.
Check out Showbiz Cheat Sheet on Facebook!