'The Challenge': Wes Bergmann Said He's Currently Cheating to Give Himself an Advantage Next Season
The Challenge: Total Madness is over — and competitors are all hoping for that callback for season 36. We know Wes Bergmann couldn't quite get the win for season 35, and since he's a well-known contestant, he's assuredly planning new schemes to get to the finale of the next season. And he recently posted a new strategy to Instagram that involves "cheating," according to him. Here's what Bergmann shared.
Wes Bergmann is gearing up for season 36 of 'The Challenge'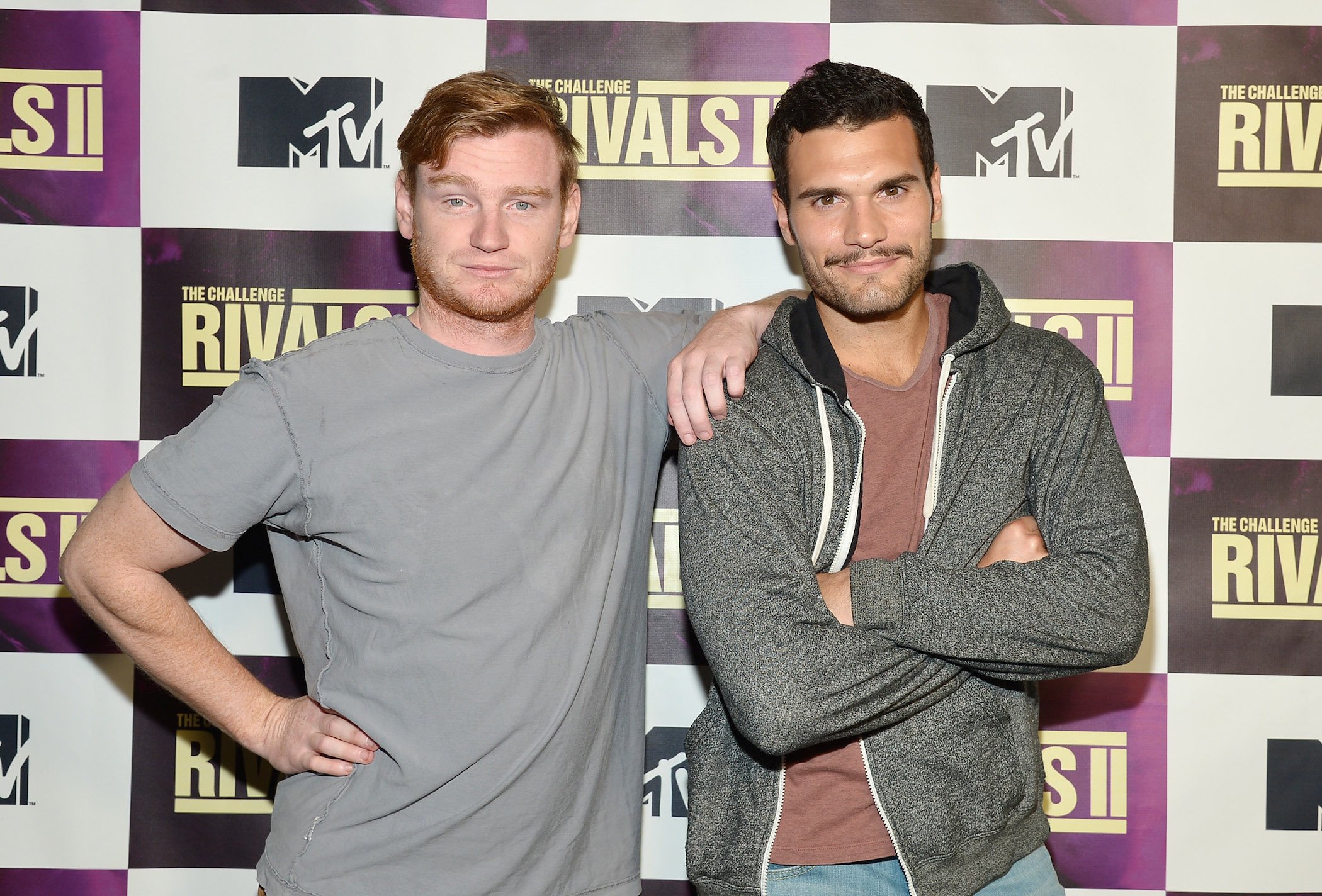 It's official: The Challenge will be back for season 36. Total Madness had stellar ratings, and fans are hungry for more. While Johnny "Bananas" Devenanzio and Jenny West won $500,000 each from the show, Bergmann is ready for another win himself.
Bergmann went into Total Madness with a strategy that served him well until he threw himself into an elimination round against his no. 1 ally, Devenanzio. Bergmann thought the time was limited to win an elimination and achieve his ticket to the final, so he went against the one player who had his back all season long. Unfortunately, the elimination didn't bode well for Bergmann. He was elimination, and Devenanzio went on to win the big prize money.
Bergmann will assuredly be changing up his strategy for season 36. He posted a video showing off his ability to bang out some pull-ups. "I'm a jacked, jack of all trades," he captioned the video.
He told his Instagram followers he's 'cheating' for next season
Bergmann is known for his ability to gather close allies and work magic through his words on The Challenge. While he's not totally physically incapable, he's far better with his political gameplay than he is with the endurance and strength challenges. But it looks like part of his future strategy may involve more physical prowess.
Bergmann posted a video to his Instagram showing him getting a treatment to help his cells repair faster. "This is NAD treatment. It regenerates my cells so I can lift more weight," he captioned his video. "It basically makes me have superhuman strength and recovery for about six months. It's a relatively painful but tolerable IV treatment that takes 2-3 hours."
He further explained what's going on in the video. "Let me tell you what — I'm not gonna lie to you all. I'm cheating right now. I'm cheating," Bergmann said while getting treated. "I'm getting something called NAD. … If anybody wants some, you're allowed to get it from the Regenerative Treatment Center. Unless you're on The Challenge, at which point, you're not allowed to get it — only me."
Fans are going wild over Bergmann's video
While Bergmann is getting his special restorative treatments, fans are loving that he's planning on coming back stronger than ever for season 36.
"This is what happens when the true [GOAT] loses to bananas…. he ain't messing around next season!" one fan commented.
"Hell yeah we want to see a strong Wes next season to win!" another noted.
It doesn't look like any fellow contestants have commented on Bergmann's new strategy. But we know Ashley Mitchell, Bergmann's ex-ally, thinks Bergmann's up to his old tricks. She called him out on Twitter for "sliding in DMs" ahead of the next season.
"Wes + Big Brother + alumni VS Ashley," Bergmann tweeted in response to Mitchell's claims. "All cameos purchased this week will buy more cricket wireless minutes I'll be using to exclusively call rookies and scheme with OGs. Also Instagram is charging me extra for all the DMs I'm sending."
We're not sure exactly what Bergmann is up to, but we're loving the bravado. We'll have to wait and see who else is gearing up for season 36.
Check out Showbiz Cheat Sheet on Facebook!