'The Challenge': Why is Aneesa Crying in the Promo for the Episode on March 10?
MTV's The Challenge: Double Agents is quickly coming to a close, and fans are excited to see who makes it to the final and wins the $1 million prize. So far, contestant Aneesa Ferreira is holding her own. She's partnered with Fessy Shafaat and has her gold skull. But in the promo for the episode airing on March 10, 2021, Aneesa's seen with tears in her eyes.
Who is Aneesa from 'The Challenge'?
Aneesa is a force to be reckoned with on MTV's The Challenge. Like many other veteran players, she got her start on The Real World. Since her season of The Real World: Chicago in 2002, she went on to become a finale in The Gauntlet II and The Duel II, and she competed on  Battle of the Sexes, Battle of the Sexes 2, The Duel, The Inferno 3, Rivals, XXX: Dirty 30, and Double Agents, just to name a few.
The veteran player's also made history as being the first black bisexual woman on reality TV. "I was self-aware, but not to the point where I was ever doing anything purposely," she told Nylon. "I was just living very rebelliously, [thinking], I'm a female lesbian. I don't care what you think about my life and my choices. I didn't think about how people were going to receive me or how the community was going to look at me."
Aneesa also noted she spoke with others in the LGBTQ+ community who said her presence on reality TV really spoke to them. "I still have people that come up to me, and they're like, 'Hey you were our only representation,'" she added. "And these are white, very white, straight-looking men that are like, 'Thank you.'"
Why is Aneesa crying in the promo for the March 10 episode?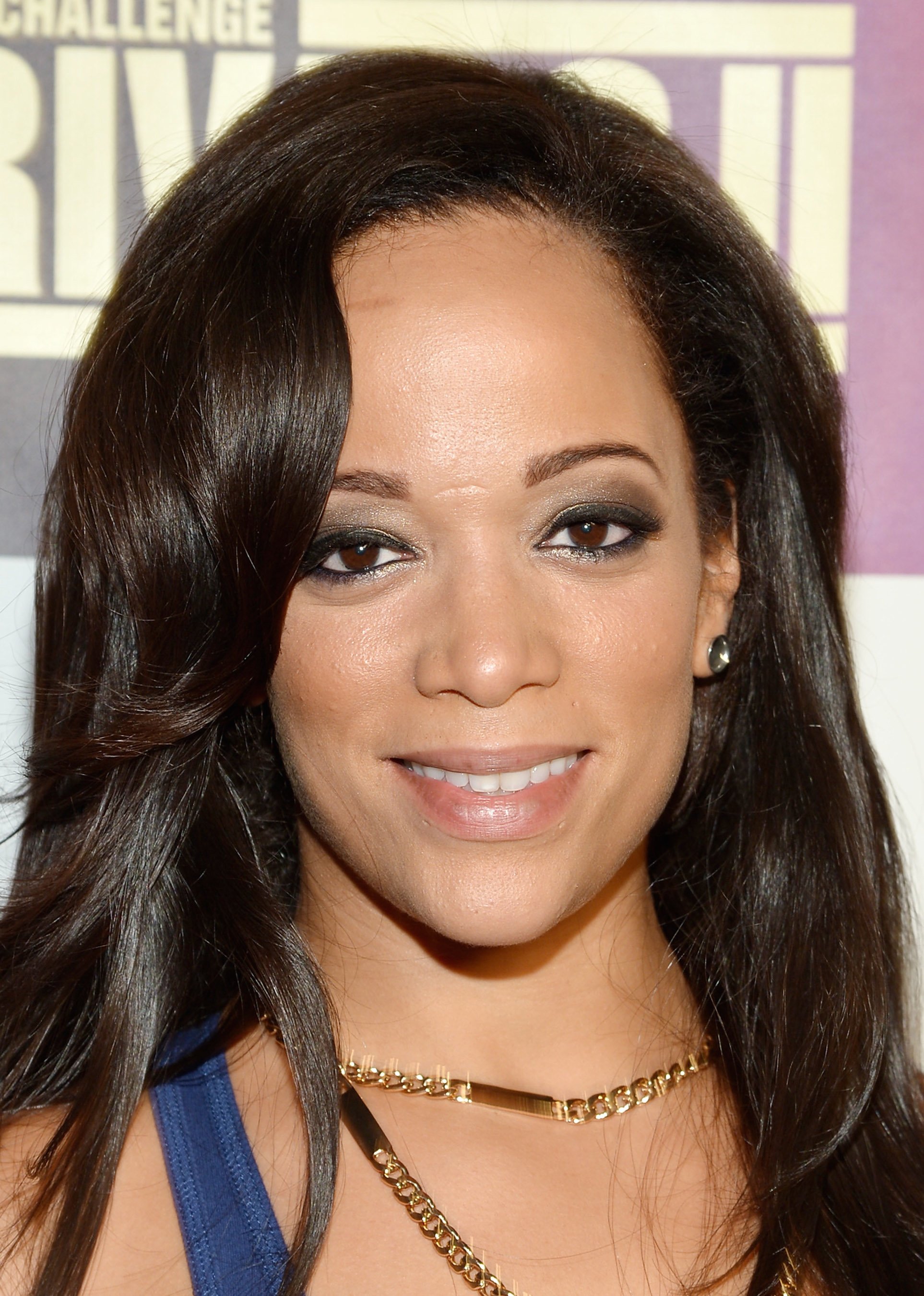 Aneesa wants to win MTV's The Challenge: Double Agents just as much as any of the other veteran players. And she's quite close to making it into the final. Unfortunately, it looks like there could be trouble afoot. In the promo for the episode airing on March 10, she appears upset.
The promo shows a voiceover from contestant Nany González saying she needs to get her gold skull, as she hasn't entered an elimination round yet. And prior to the promo, she stated she'd steal Fessy, Aneesa's partner, if necessary. Aneesa then cries with Nany by her side. "After losing 14 seasons, it's traumatizing," Aneesa's voiceover states. "I'm just scared that somebody's just gonna try and destroy that for me."
So, why is Aneesa crying? Fans suspect it could have something to do with the stress that Aneesa may get thrown into another elimination or have her partner stolen. Others think it has to do with Nany backstabbing her.
"I think it's either what you mentioned (guys trying to eliminate her), or maybe Nany is just upfront with her and tells her that if she wins she's stealing Fessy," a Reddit user guessed. "I could see Aneesa getting upset by that and feeling betrayed by her friend."
Does Nany go home on 'The Challenge'?
[SPOILER ALERT: Possible spoilers for the end of The Challenge: Double Agents.]
So, is Nany able to make it out on top of MTV's The Challenge: Double Agents? It looks like it's possible. According to The Challenge Wiki Fandom page, rumors suggest Nany competes against Gabby Allen in an elimination round — and she wins. As for Aneesa, Big T allegedly sends her packing.
Nany makes it all the way to the elimination round and competes with Leroy Garrett by her side. Spoilers suggest the duo comes in third place.
Will Nany and Aneesa's friendship survive this season? That remains to be seen, as the shakeup in eliminations and partners might be too much.
The Challenge: Double Agents airs on Wednesdays at 8 p.m. EST via MTV.
Check out Showbiz Cheat Sheet on Facebook!