'The Chi' Showrunner Explains Why [Spoiler] Had To Be the Person Who Shot Douda
Fans of The Chi spent the first half of season 4 trying to figure out who shot Douda. Marcus St. Cloud? Roselyn Perry? Tracy Roxboro? The police? Each one of them certainly had a motive, but it turned out that none of them did it. The reveal of Douda's shooter was definitely a jaw-dropping moment for fans of the TV show, but showrunner Justin Hillian has his reasons for picking that triggerman.
[Spoiler alert: This article contains spoilers for The Chi Season 4 Episode 6.]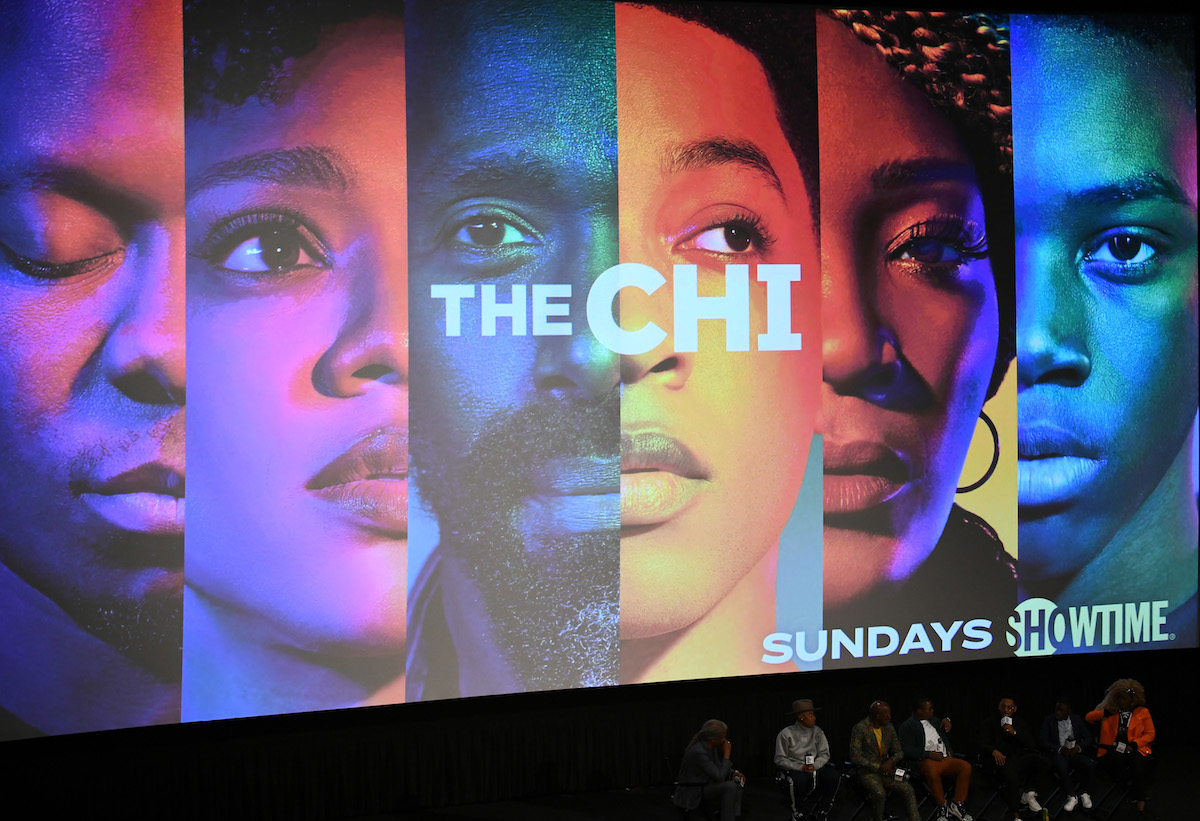 Douda's shooter, revealed
The person behind the gun is none other than Laverne Johnson. She is still grieving the deaths of her sons, Brandon and Coogie, and faults Douda for what happened. Standing over him as he bleeds out, she says, "I don't care if you's president. To my eyes, you still ain't s— [N-word]. You don't get to be a hero. You ruined my life. Now I'm taking yours."
She leaves him to die on the roof, where Roselyn finds him. She calls an ambulance, and in transport to the hospital, he flatlines. But he's revived, and it ultimately looks like he'll make a full recovery.
Prodded by Roselyn on why Laverne would shoot him, Douda finally confesses to his involvement in Brandon's death, which, as many expected, was the result of his cooperation with the police. "If it wasn't me then someone was gonna take his a– out," he adds.
RELATED: 'The Chi': Lena Waithe Replaced Brandon With Lala Anthony's Character, Dom
Why Laverne had to be the shooter
Of all the names that came up online as a possible shooter, Laverne was not one that fans expected. But that surprise factor is part of the reason it had to be her.
"We went through a lot of scenarios, and ultimately, it just came down to: What's the most emotional, and the thing that could really push Douda's character forward?," Hillian explained to TV Line.
"There were other things that maybe felt splashy, or with people that are more germane for this particular season, but it was like, what's really motivated and will make a ton of sense? What's surprising, but also gives Douda a lot to think about moving forward?" Hillian continued.
Actor Curtiss Cook (Douda) admitted that even he never thought Laverne would be the triggerman. "I was like, 'Oh, who's it going to be? I'm thinking, maybe it's Reg. You know what I mean? Maybe it's Brandon," he told the website of his reaction after learning of the shooting. "I thought all that stuff and then they say 'Laverne,' and I don't know why, but I got these chills."
He continued, "The fact that she comes back and takes revenge because all of her children were taken by that city. That she's getting revenge on one of the people responsible for a lot of the death of those young Black boys in Chicago, Mayor Douda, because he runs that organization. I was like, 'God, that was perfect. Nobody's going to see that coming!'"
Moving forward, expect big changes for Douda on 'The Chi'
Teasing what's to come, Hillian told TV Line that the shooting will result in Douda being more thoughtful about his actions. "He isn't a good guy by any means, but he's doing better and doing some of the right things," he said. "It's that moment of: You've hurt a lot of people, so, are you going to change? Or are you going to lean back into the guy that got you there. We really wanted to put him in those crossroads."
"Also, just answering that initial question from the first episode: gangster or mayor? Until he picks one side or the other, he's going to have trouble," Hillian concluded.
RELATED: 'The Chi': Curtiss Cook Talks Season 4 and Douda's Plans as Mayor: 'Beware'