'The D'Amelio Show': Release Date and How to Watch All 8 Episodes
Charli D'Amelio's TikTok launched her to fame — and now, she and sister Dixie D'Amelio have their own documentary series. The D'Amelio family bares it all on The D'Amelio Show, an eight-episode series giving fans an inside look into what their lives are like as young stars made famous by social media. So, what is the release date on the new show, and how can fans watch the episodes? Here's everything you need to know.
Charli D'Amelio and Dixie D'Amelio's TikToks brought them serious fame — and now, their own show
So far, TikTok has brought us plenty of famous young celebs who continue to break out of the social media mold and branch out to music, movies, and TV. And the D'Amelio sisters are no different. According to Distractify, Charli D'Amelio's TikTok launched her to fame at the age of 15. She has millions of followers on the app thanks to her consistent dancing videos.
"She was good about being consistent, but she didn't really work on that, it just happened," TikTok expert Alessandro Bogliari explained. "That's what happens on TikTok."
Dixie D'Amelio's TikTok also brought her fame and fortune. She followed in her younger sister's footsteps and also amassed an enormous following. And it seems both of their journeys on the app brought them even closer together, though there were plenty of tough times along the way.
"Charli and I were best friends right at the time that this was starting," Dixie explained, according to Insider. "We used to not have a relationship at all. We wouldn't talk, nothing. We would just see each other around the house sometimes, but we could go weeks without having a conversation."
'The D'Amelio Show' cast and release date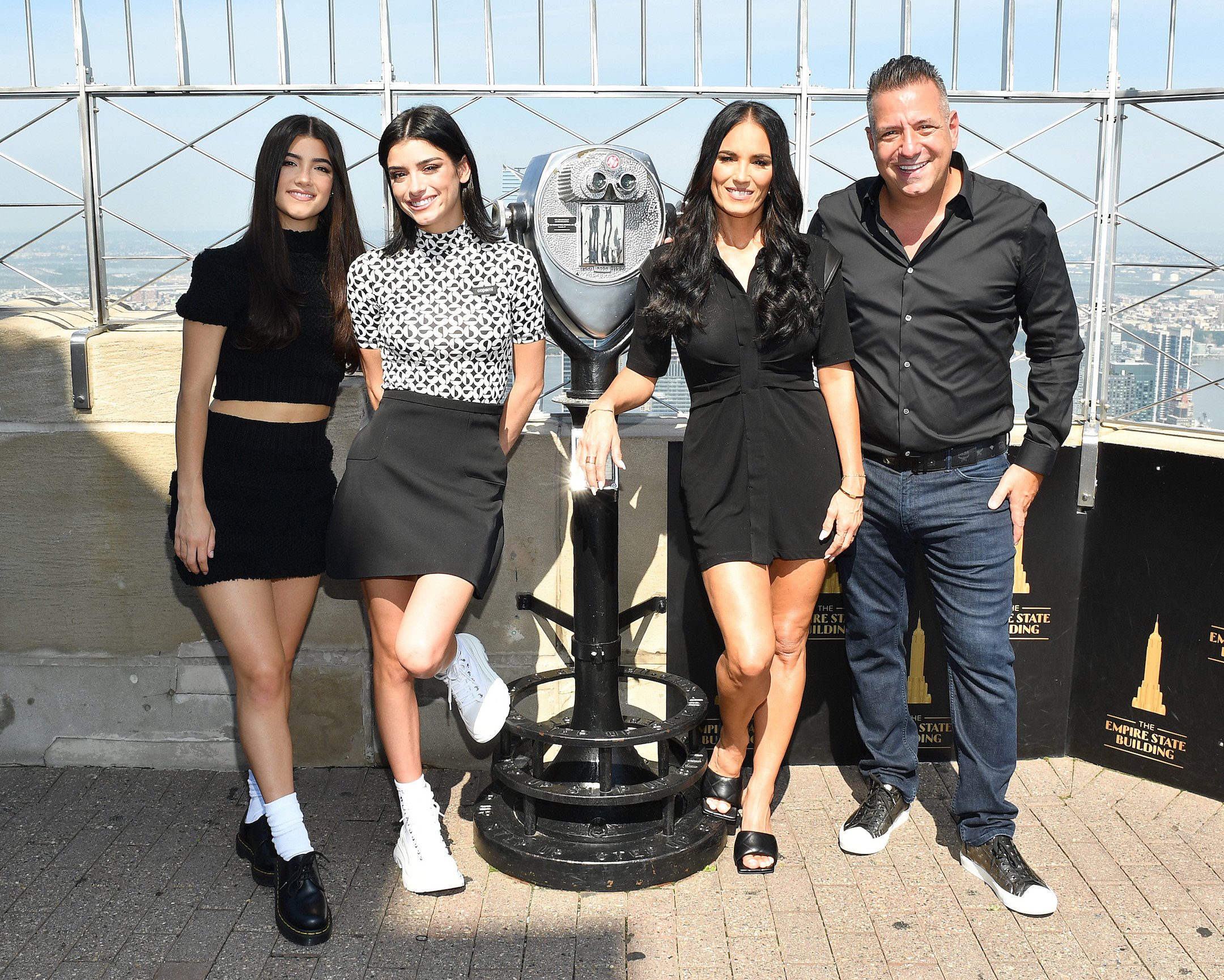 We'll surely see plenty more of Charli D'Amelio's TikTok journey and Dixie D'Amelio's life on The D'Amelio Show. The D'Amelio Show release date is Friday, Sept. 3, 2021. All eight episodes of the show are currently available for streaming.
While fans will see Charli and Dixie on the show, viewers will also get a glimpse into their home life. Marc and Heidi D'Amelio — the teens' parents — share the spotlight in The D'Amelio Show cast. It seems Marc and Heidi help their daughters manage their money and image, too.
"I wanted to make sure that we didn't become parent managers and fall into the trap that so many young celebrities and their parents fall into," Marc explained, according to Forbes. " … So, we just put things on paper. First, we needed a manager to protect us. Then, we needed a lawyer to look at the contracts. And then we hired a business manager, although Heidi and I have the final say, to make sure all of the money is protected." 
Marc and Heidi have a following of their own, too. The publication notes the celebrity parents have over 30 million followers on their platforms.
Is 'The D'Amelio Show' on Hulu? How to watch
How can fans watch Dixie and Charli D'Amelio on The D'Amelio Show now that it has released? Every episode of the show is currently available to stream on Hulu. Because Hulu owns the documentary series, it seems this is the only streaming platform hosting the show.
For those hoping to catch The D'Amelio Show for free, Hulu offers 30-day free trials to new users. And, because the entire first season is available immediately, those with the free trial don't have to wait each week for new episodes.
We look forward to seeing what's in store this season for the D'Amelio family.
Check out Showbiz Cheat Sheet on Facebook!