The Dish 'Barefoot Contessa' Ina Garten Has Never Tasted – and Won't
Food Network star Ina Garten is indisputably the queen of all things culinary.
Born in Brooklyn in 1948, the television personality and author has tasted and tried just about every gastronomic offering in her line of work. Except for one that she sees no need to try, and has no desire to.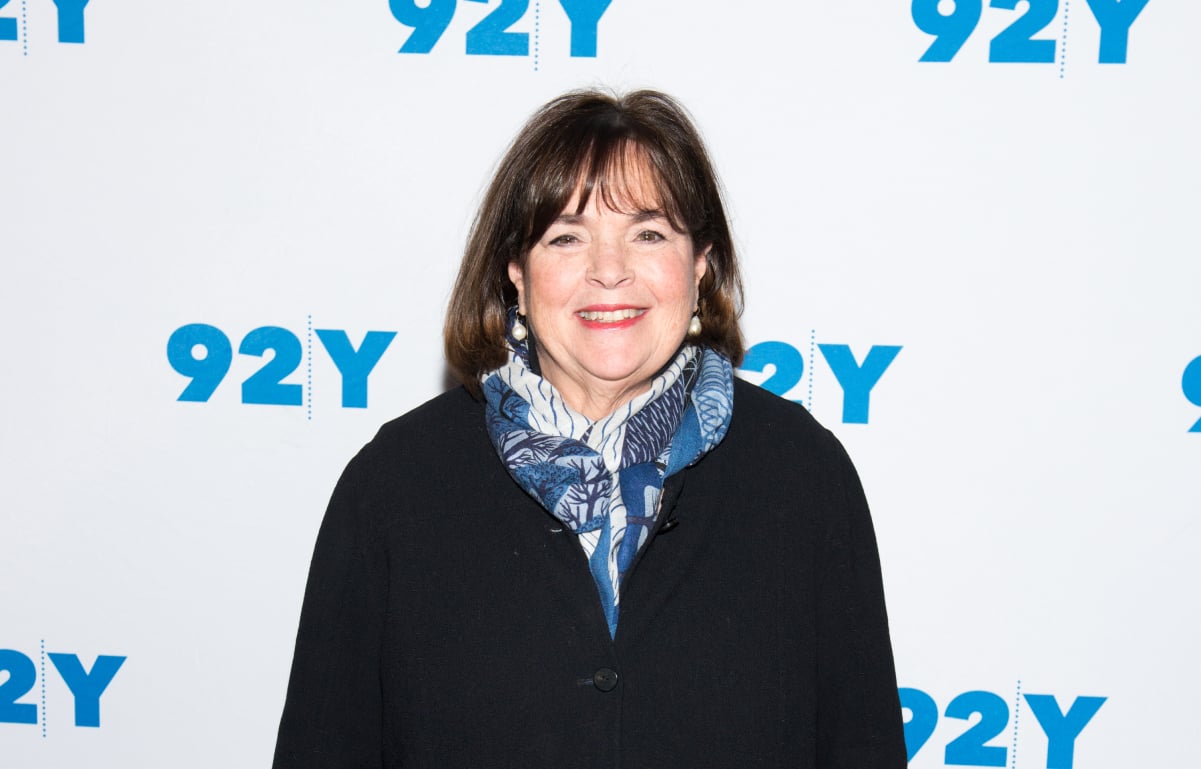 Ina Garten has been filming her Food Network show all on her own
After the awfully long wait, Garten's eagerly awaited Modern Comfort Food has finally been published. Filled with those recipes so many turn to when needing nourishment and perhaps even soothing, Garten offers her twist on classics such as Cheesy Chicken Enchiladas, Boston Cream Pie, and Cheddar and Chutney Grilled Cheese Sandwiches.
She appeared on Sunday Today with Willie Geist to talk about her new book. The conversation, though, began with a shout-out to Garten for her work on her Food Network show as a "sort of a one-woman band doing your show by yourself!"
Garten agreed that handling all aspects of her show while quarantining in her Hamptons, NY home has had its challenges.
"It's like being the orchestra conductor and playing all of the instruments at the same time," she agreed. "It's just insane, because I've done an entire show and forgot to turn the mic on. So I had to do it again. It was bad."
Her incredible macaroni and cheese recipe
Garten recently shared on Instagram her quite unique recipe for macaroni and cheese.
She said in her post, "Mac & Cheese is the ultimate comfort food but this overnight version is so easy – you don't even need to make a bechamel! It's the ultimate, ultimate comfort food dinner! Recipe on barefootcontessa.com! #staysafe"
As for the recipe, it's extremely simple, using items you probably have in your pantry right now: elbow macaroni, heavy cream, grated Cheddar cheese, grated Gruyere cheese (or just use more Cheddar!), ground nutmeg, melted butter, and fresh bread crumbs.
Garten's secret for the "overnight" part of the recipe? Undercook the pasta then keep the completed casserole in the refrigerator for 24 hours.
When you're ready to bake it, keep it out for an hour and then it's ready to go into your preheated oven.
Here's the food she's never tried
The Cook Like a Pro host is the first to say that some store-bought items are fine. Just not this one.
"I've never eaten a box of mac and cheese," Garten told CT Post in Oct. 2020. "You can make it from scratch and it doesn't take that long."
Considering Garten's extraordinary macaroni and cheese recipe, her reasoning makes all the sense in the world. As well, the celebrity chef has reflected on how much her own taste has changed over the years – and has defined what she is willing to settle for in her meals.
"I think what interests me hasn't changed at all, but my insistence on flavor has gotten more intense," Garten told Epicurious. "When I make a recipe that I used to make in 1980, I'll think it's interesting, but it probably took longer than it needed to because I know how to do things simply now."