The 'Folklore' Line That Taylor Swift's 'Really Proud of' Might Surprise You
Taylor Swift had a massively eventful 2020. She threw out her typical album release formula and announced folklore the day before it dropped in July and did the same thing in December with evermore. Fans had a lot of music to sift through from Ms. Swift, but when it comes down to which lyric really stands out to her, it's a song about a woman who lives for upsetting society which Swift knows well.  
The line that Taylor Swift's 'really proud of' is all about women taking charge and upsetting the norm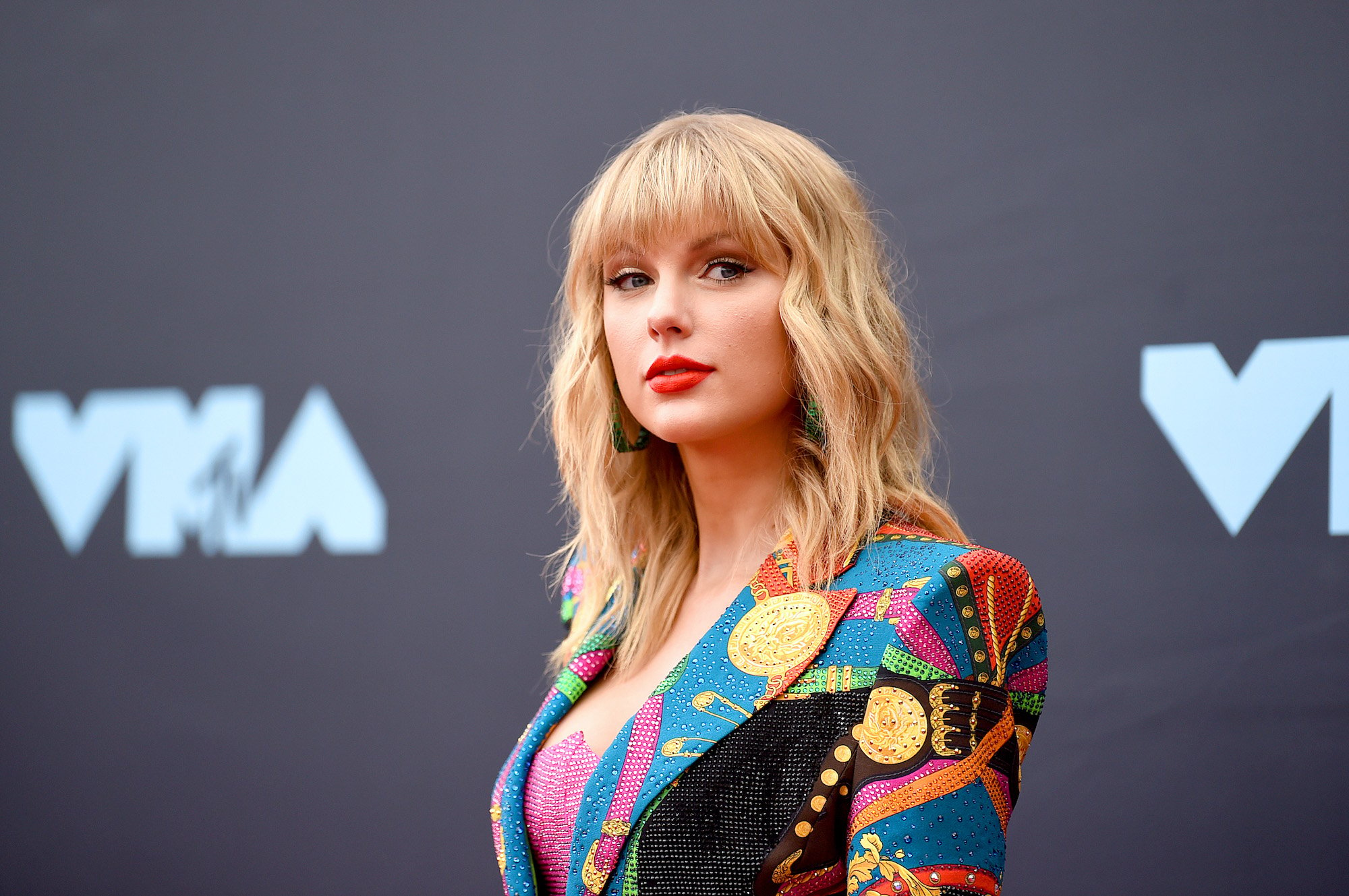 In a new interview with People on March 3, Swift shared that the song about heiress Rebekah Harkness included the lyric she was most proud of.
"I'm really proud of 'She had a marvelous time ruining everything' from 'The Last Great American Dynasty' because it's about what happens when women step out of their cages and run," she said.
The line before that sets up Harkness' demeanor nicely too:
And they said/ "There goes the last great American dynasty/ Who knows, if she never showed up, what could've been/ There goes the maddest woman this town has ever seen/ She had a marvelous time ruining everything."
Harkness was the original owner of the "Holiday House" Swift bought in 2013 according to Billboard and it cost $17 million. And as Swift said about the lyric, the line reflected how Harkness — and any woman — who didn't stick to what society wanted of them or expected just "ruined" it all. They disrupted the status quo and history doesn't often think too fondly of them. 
"It can be a real pearl-clutching moment for society when a woman owns her desires and wildness, and I love the idea that the woman in question would be too joyful in her freedom to even care that she's ruffling feathers, raising eyebrows or becoming the talk of the town," Swift said. "The idea that she decided there were marvelous times to be had, and that was more important."
'The Last Great American Dynasty' is pretty cinematic, and Swift is into it
Swift's songs often tell stories about her life and can be pretty narrative-based with songs such as "Mine" or "The Story of Us." With folklore and evermore, Swift said she took more of an approach outside of herself and looked to other forms of entertainment for inspiration. She was still telling stories with her songs — just look at the "Betty," "August," and "Cardigan" trilogy — but she created characters instead of making it autobiographical. 
And "The Last Great American Dynasty" is another great example of narrative writing within Swift's work. And with Harkness being a real-life person with a pretty exciting and lavish life, it seems, one fan even though it would make a great movie. 
The wrote out the pitch for the movie and even fan-cast Blake Lively as Harkness, Ryan Reynolds as her ill-fated husband Bill, and Jessie Tyler-Ferguson as the neighbor. Reynolds responded with, "But Bill's heart… ?" but Ferguson seemed all in. 
And Swift? Swift tweeted, "not trying to be The Loudest Woman This Town Has Ever Seen but… I LOVE THIS."
Swift is nominated for several GRAMMYs coming up
While Swift probably won't make a movie based on Harkness and "The Last Great American Dynasty" and win Oscars, she is currently nominated for other prestigious awards. In a year where award shows look and feel a lot different, Swift received 6 GRAMMY nominations for folklore, which came out in time for the 2021 ceremony. 
Among Swift's nominations, folklore is nominated for Best Pop Vocal Album and Album of the Year. Swift's first single off the album, "Cardigan," garnered nominations for Song of the Year and Best Pop Solo Performance. Her moody duet with Bon Iver, "Exile" is nominated for Best Pop Duo/Group Performance. One nomination not from folklore is "Beautiful Ghosts," an original song Swift co-wrote with Andrew Lloyd Weber for Cats, the movie. It's nominated for Best Song Written for Visual Media.
Swift's had a busy year, of course. Hearing the lyric she's most proud of brings us back to when folklore came out, and "The Last Great American Dynasty" transported us to Rhode Island. While Rebekah Harkness isn't the only Harkness in pop culture's eye anymore, she's a memorable one.