The Full Story Behind Lena Dunham's 'Awkward' Viral Brad Pitt Kiss
Lena Dunham is a creator, writer, and actress, best known for her popular HBO series Girls. Dunham is an outspoken advocate for body positivity and women's rights and regularly speaks out on causes that she believes in. Dunham is also very controversial and has been involved in a number of high-profile news stories.
Last summer, Dunham was snapped getting close to superstar actor Brad Pitt, and the moment went viral. Fans had a lot to say about the photo, not all of it positive — and Dunham recently spoke out about the picture, and the circumstances leading up to it.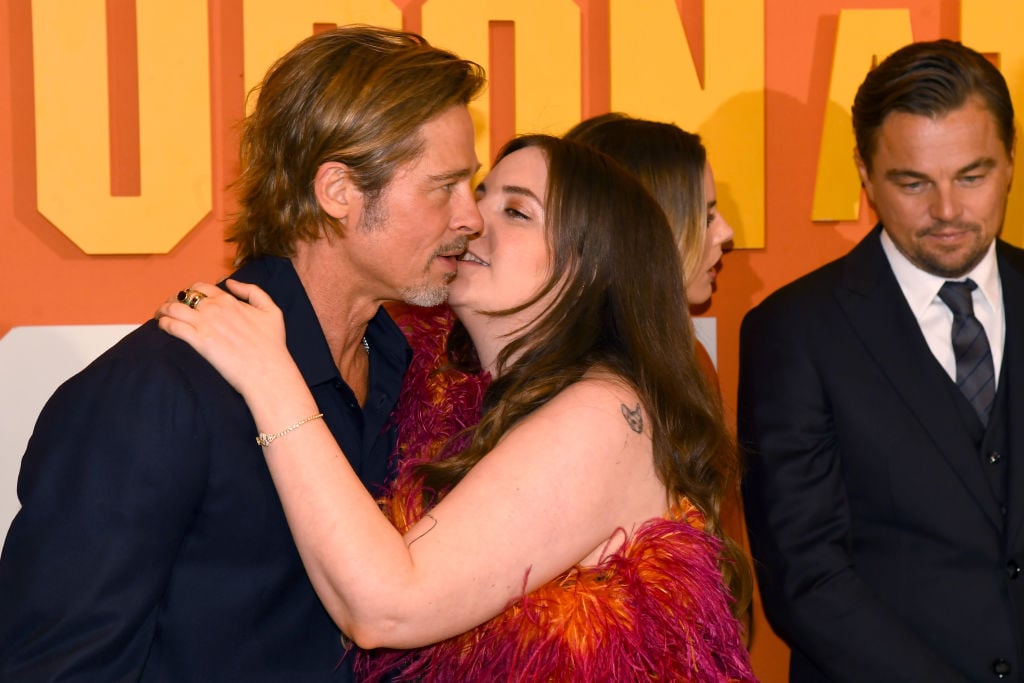 Lena Dunham is a controversial figure
Lena Dunham was born in New York City in 1986. Raised in an artistic family, Dunham was drawn to the creative arts at an early age, and when in college, she began writing and producing short films.
After working in underground and independent films in a few years, Dunham released her passion project, Tiny Furniture. The film garnered her a great deal of praise and partially due to the success of the film, she landed a deal for her very own HBO show, Girls.
Even as Dunham's star continued to rise in Hollywood, she began making headlines for other reasons. She received criticism for her decision to cast all-white actresses in Girls, as well as for her openness regarding sexual assault.
She also battled a longtime addiction to anxiety medication. Through it all, Dunham has been transparent with her fans and has never apologized for who she is and what her viewpoints are.
Lena Dunham's viral Brad Pitt kiss
RELATED: Brad Pitt Has a Seriously Impressive Art Collection
Lena Dunham has a roster of celebrity friends, including some truly big-time stars. In early 2019, she made waves when she celebrated her birthday, as well as her "sobriety anniversary."
In honor of the event, she threw a party and welcomed some fellow A-listers, including Brad Pitt. The two worked together on Quentin Tarantino's film Once Upon a Time in Hollywood and established a close rapport.
Only a few months after her party, Dunham was spotted with Pitt yet again. At the London premiere of Once Upon a Time in Hollywood, Dunham was snapped planting a kiss on Pitt's cheek.
Not only did Dunham seem especially enthusiastic in the picture, but the expression on Pitt's face was somewhat less than thrilled, leading many fans to question the nature and timing of the photo. According to Insider, some accused Dunham of "assaulting" an unwilling Pitt and that she should have been more respectful of his space.
How did Lena Dunham recently describe her big Brad Pitt moment?
RELATED: Brad Pitt Did Odd Jobs in an Old Buick Before Becoming Famous
In a recent episode of Watch What Happens Live with Andy Cohen, Lena Dunham addressed the photo and the controversy that surrounded it. "I don't know if you remember there was a sort of awkward photo taken of the two of us," Dunham said to Cohen.
"Well, the way the internet read it was I had somehow physically accosted him causing him a great deal of stress … I would never force a kiss on Brad Pitt. I respect him far too much as an artist and a friend."
Dunham also opened up about what happened later on, after the picture was snapped. She revealed that she was nervous at the event, and opened up about her anxiety to Pitt, telling him that she liked a ring he was wearing.
Dunham stated that the actor gave her the ring without hesitation and that she still wears it frequently. "Every time I wear it, something amazing happens." Clearly, the hubbub surrounding the picture was totally unfounded.