'The Girl From Plainville': 5 Things to Know About the True Story That Inspired the Hulu Series
Five things to know about the real-life case that inspired the new Elle Fanning miniseries 'The Girl From Plainville,' currently streaming on Hulu.
Hulu's The Girl From Plainville opens with the death of Conrad Roy III (Colton Ryan). The 18-year-old's body is discovered in his pickup truck in a Kmart parking lot. He has died by suicide. But questions soon emerge about the role a young woman named Michelle Carter (Elle Fanning) might have played in Conrad's decision to end his life. 
The eight-episode miniseries is based on an Esquire article of the same name by Jesse Baron, which explored the circumstances of Conrad's 2014 death. Here are five things to know about the true story behind The Girl From Plainville. 
[Warning: This article contains possible spoilers for Hulu's The Girl From Plainville.]  
Michelle Carter and Conrad Roy only met a few times in person 
As explained in the first episode of The Girl From Plainville, Michelle and Conrad met in 2012 in Florida when they were both on vacation with their families. Though the two teens lived just an hour away from each other in Massachusetts, they met only a handful of times in person. In a 2017 interview with 48 Hours, Conrad's mother Lynn Roy (now Lynn St. Denis) said she'd met the woman who called herself her son's girlfriend just once before his death.
Though Michelle and Conrad rarely saw each other face to face, they developed an intense relationship via texts and social media. Both had faced mental health challenges in the past, and Conrad had also made a previous suicide attempt. In July 2014, Conrad died of carbon monoxide poisoning. After his death, investigators discovered numerous text messages from Michelle to Conrad urging him to end his life. 
Michelle Carter was charged with manslaughter in Conrad Roy's death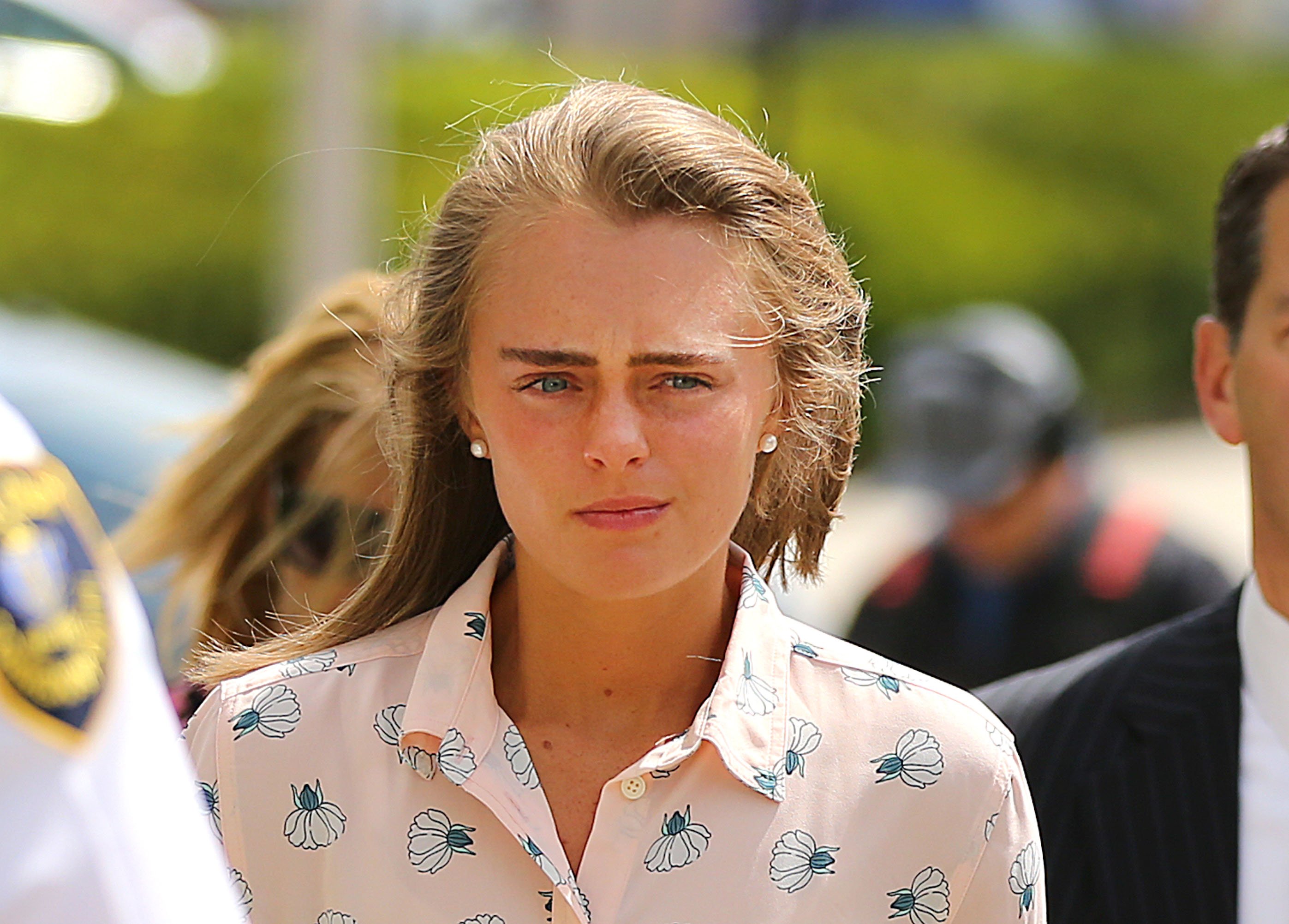 Eventually, prosecutors charged Michelle with involuntary manslaughter in Conrad's death. While she was not physically present when he died, a court ruled that she was "virtually present" at the scene, and she went to trial in 2017. She waived her right to a jury trial, which meant that a judge would decide her fate after hearing the evidence against her.
Judge Lawrence Moniz ruled that Michelle was guilty of involuntary manslaughter, pointing to evidence that Conrad had gotten out of his car at some point but that Michelle had convinced him to get back inside.  
She was released from prison in 2020
Michelle faced up to 20 years in prison after being found guilty. She was sentenced to 2½ years in prison. After appeals, her sentence was reduced to 15 months. She was released three months early in January 2020 after her sentence was reduced by three months for good behavior. 
Since her release from prison, Michelle has kept a low profile. The conditions of her parole forbid her from profiting from any publicity around the case, Esquire reported. Her probation ends on August 1, 2022.
Some criticized the guilty verdict 
Conrad's family praised the guilty verdict, with his father, Conrad Roy Jr., saying they were "happy with" the outcome. But Michelle's case raised alarms for some legal experts. 
"This is saying that what she did is killing him, that her words literally killed him, that the murder weapon here was her words," Matthew Segal, a lawyer with the American Civil Liberties Union of Massachusetts, told the New York Times. "That is a drastic expansion of criminal law in Massachusetts."
"Will the next case be a Facebook posting in which someone is encouraged to commit a crime?" Nancy Gertner, a former federal judge and Harvard Law professor, told the Times. "This puts all the things that you say in the mix of criminal responsibility."
Conrad Roy's mother wants to change the law about coerced suicide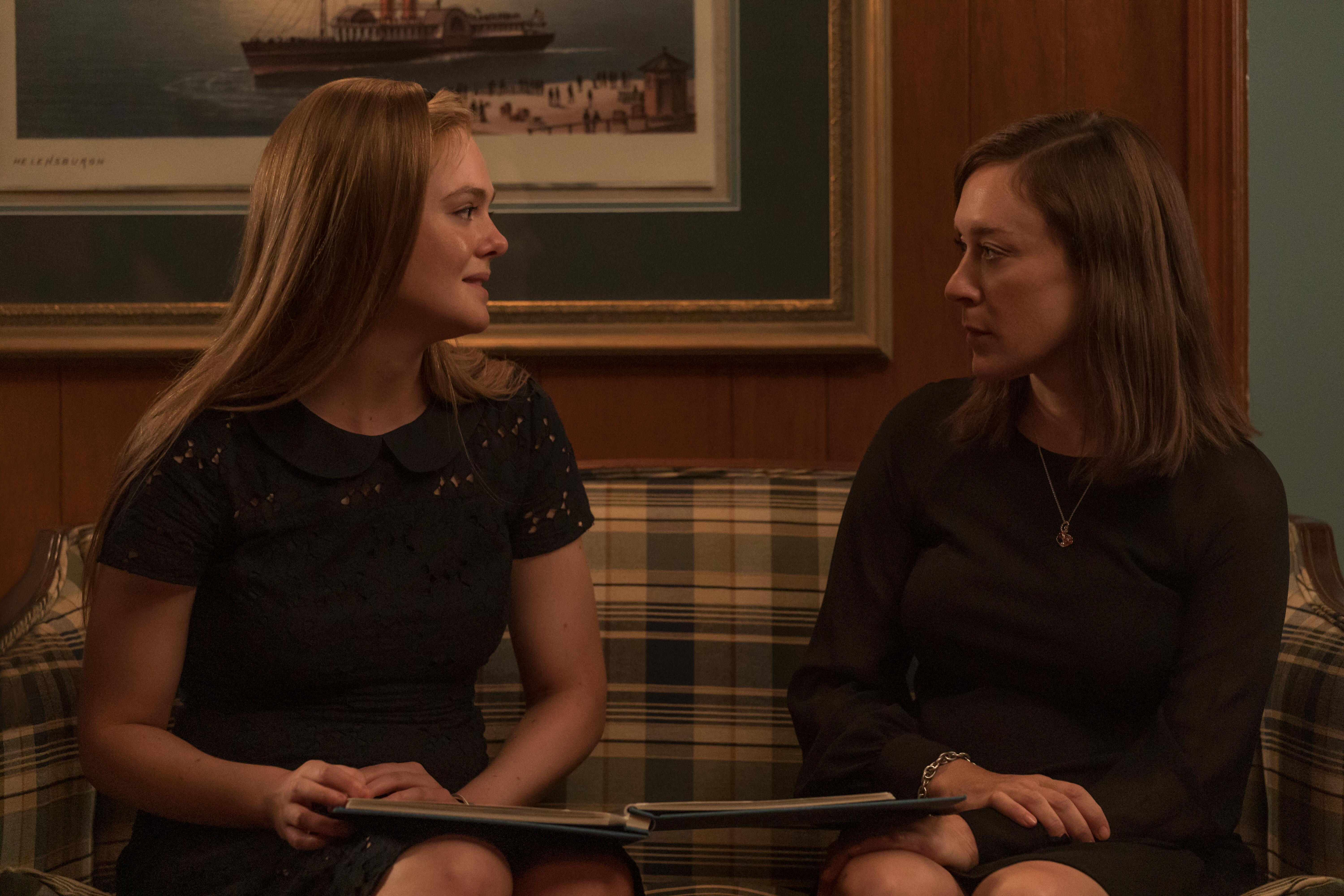 Since her son's death, Lynn St. Denis has been pushing for a law in Massachusetts that would make coerced suicide a crime. (Suicide coercion is already against the law in many other states.) 
​​ "With this tragedy, my son would want me to help other people, other families," she told People.
"If we get the law passed — when we do — that's going to be a win for me, for him," she added. "I just want my son to be proud of me."
The first three episodes of The Girl From Plainville are streaming now on Hulu. New episodes are released weekly on Tuesdays.
How to get help: In the U.S., call the National Suicide Prevention Lifeline at 1-800-273-8255. Or text HOME to 741-741 to speak with a trained crisis counselor at the free Crisis Text Line.
Check out Showbiz Cheat Sheet on Facebook!