'The Golden Girls': Rue McClanahan's Contract Demand Allowed Her to Keep Blanche's Wardrobe
The Golden Girls is a classic sitcom that ran from 1985 until 1992. Starring Betty White, Rue McClanahan, Bea Arthur, and Estelle Getty, The Golden Girls is widely credited with reinventing the way that many people look at senior citizens and older women in particular.
While White's guileless Rose might have been the most high-profile actress to work in the series, McClanahan's saucy, sassy Blanche Devereaux was undoubtedly the fan-favorite, cracking up viewers on a weekly basis with her wit and Southern charm. 
How did Rue McClanahan become famous?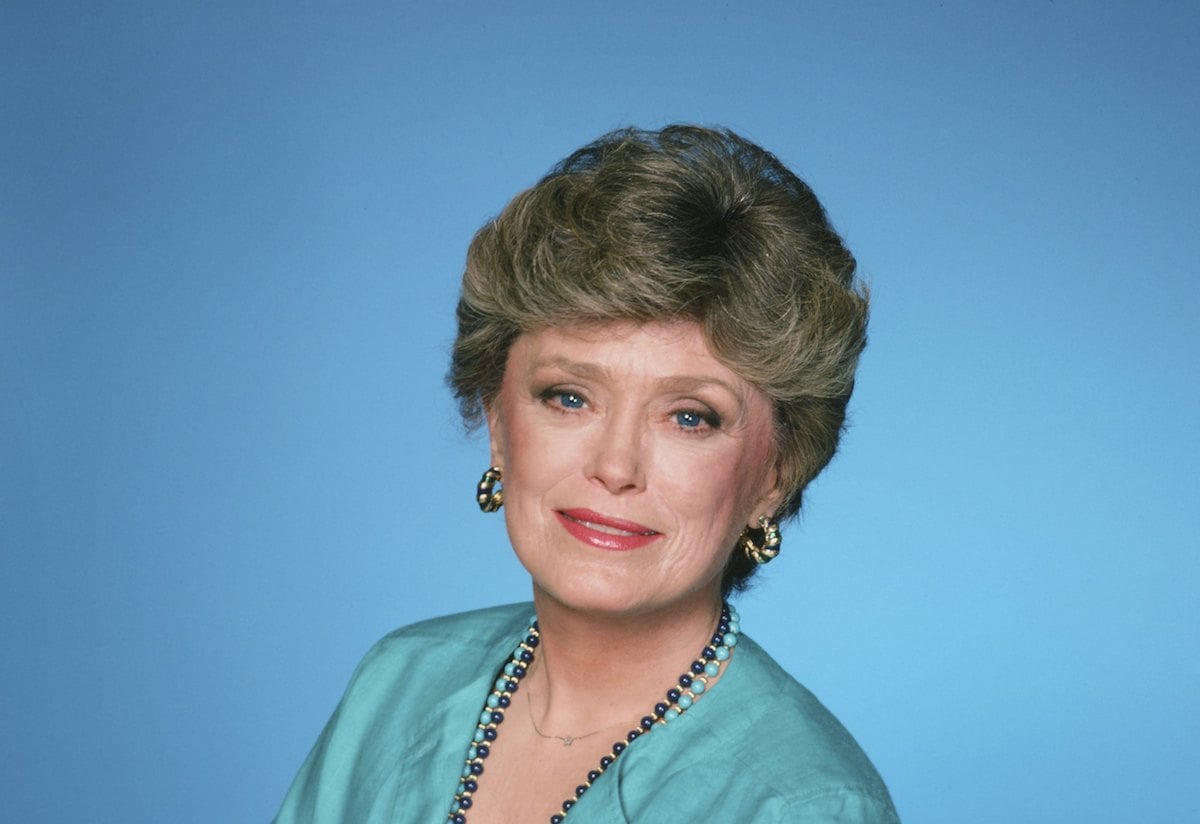 RELATED: 'The Golden Girls': Does St. Olaf Really Exist?
McClanahan was born in Oklahoma in 1934. The daughter of a beautician and a building contractor, McClanahan attended the University of Tulsa, where she ultimately earned a Bachelor's degree in German and Theatre.
McClanahan's early acting work was in stage productions, acting in off-Broadway productions throughout the late fifties and into the '60s.
McClanahan's first big television role was in 1970, when she played Caroline Johnson in the series Another World. Although her role on the show lasted for just a little more than a year, McClanahan's work in the show earned her acclaim, and she went on to land another high-profile role in the soap opera Where The Heart Is in the years that followed.
By the mid-'70s, McClanahan was a familiar face to many viewers. She worked with her future The Golden Girls co-star, Bea Arthur, in the hit sitcom Maude. She also landed a prime role in the series Mama's Family. Still, it wasn't until 1985 that McClanahan really achieved television immortality. 
Rue McClanahan played Blanche on 'The Golden Girls'
RELATED: 'The Golden Girls': This Star Had Insane Stage Fright During Taping
In 1985, McClanahan was cast as Blanche Devereaux in the brand-new series The Golden Girls. As Blanche, McClanahan acted as a man-crazy Southern belle, who loved fashion, fun, and a good glass of wine. She shared her home with her two best friends, Dorothy and Rose, as well as Dorothy's mother, Sophia. 
Fans loved McClanahan's portrayal of Blanche, and especially the over-the-top humor that she brought to the role. The actress was honored several times over the years by critics, and in 1987, she even received an Emmy Award for Outstanding Lead Actress in a Comedy Series.
McClanahan acted in The Golden Girls until the series went off the air in 1992, and she went on to reprise the role of Blanche in the short-lived spinoff series, The Golden Palace. 
What special clause did Rue McClanahan have in her contract?
RELATED: A Forgotten 'Golden Girls' Spin-off Was Canceled After Just One Season
While the character of Blanche Devereaux was best known for her affinity for eligible men, her other great love was good fashion. Out of all the women in The Golden Girls, it was Blanche who was most often seen in stunning gowns and stylish tops, perfectly reminiscent of a classic Southern belle.
McClanahan herself was known to appreciate good quality clothing. In fact, according to Good Housekeeping, McClanahan even had a clause written into her contract for The Golden Girls, stipulating that she would be allowed to keep all of Blanche's custom-made clothing that she wore on the show.
After The Golden Girls ended in 1992, McClanahan continued acting in a variety of film and television projects. She also regularly spoke out on behalf of various charitable causes, including her big passion, animal rights.
McClanahan died in 2010, at the age of 76. Still, her work lives on, especially the character of Blanche Devereaux, the brilliantly funny Southern woman with a flair for drama – and fashion.