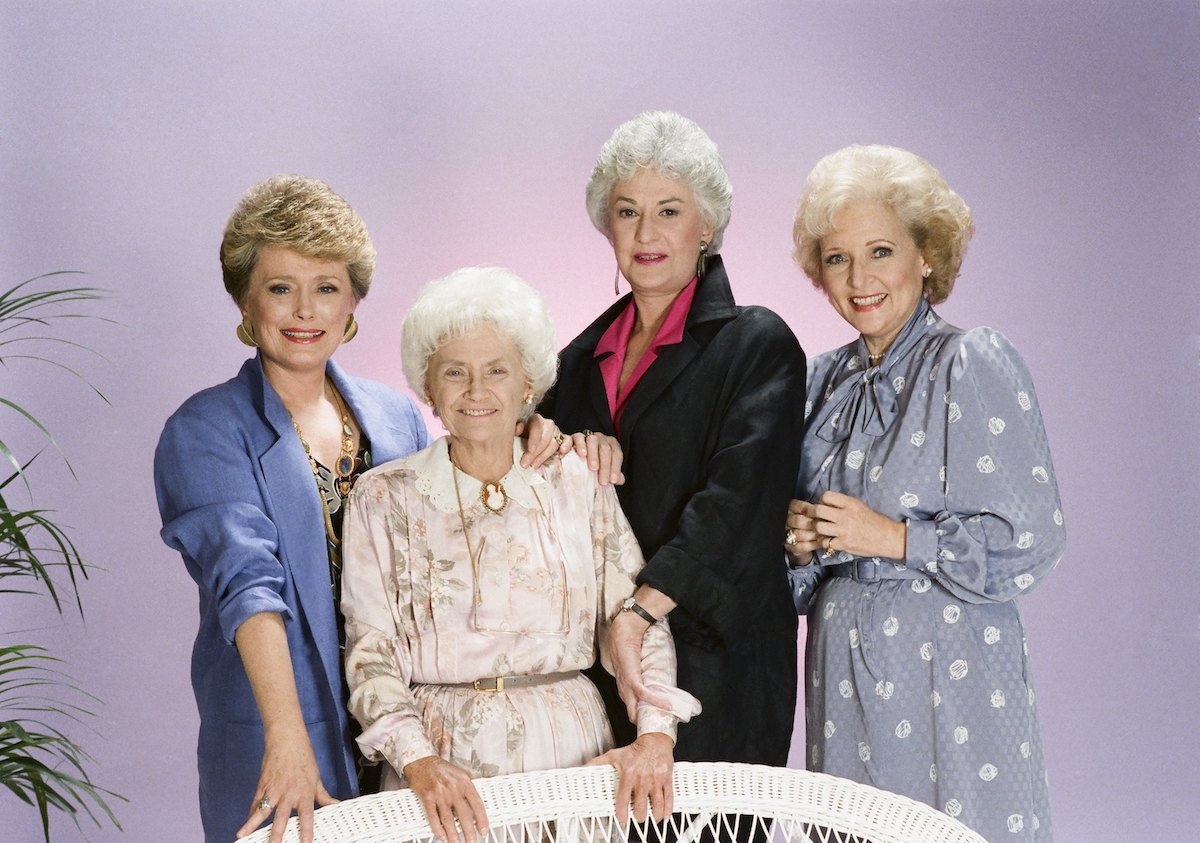 The Golden Girls
The Golden Girls is a popular sitcom that aired on NBC from 1985 to 1992. The TV show follows four older women sharing a house and lots of cheesecake in Miami, Florida.
The Golden Girls cast included Bea Arthur as the headstrong Dorothy Zbornak, Betty White as the ditzy Rose Nylund, Rue McClanahan as the flirtatious Blanche Devereaux, and Estelle Getty as Dorothy's sarcastic mother, Sophia Petrillo. All three co-stars won Emmy Awards for Outstanding Lead Actress in a Comedy Series, and Getty earned a statuette for Outstanding Supporting Actress in a Comedy Series. In total, the show snagged 11 Primetime Emmy Awards, four Golden Globes, and numerous other honors.
After seven seasons, the series ended when Arthur left the show. The same year, the remaining co-stars reprised their roles in a short-lived spinoff, The Golden Palace.
Until recently, the only Golden Girls cast member still alive was Betty White. The beloved actor became a cultural icon for her animal advocacy and grandmotherly advice.
---
Main cast: Bea Arthur, Betty White, Rue McClanahan, Estelle Getty
Creator: Susan Harris
TV genres: Sitcom, comedy
Original release: 1985–1992
Seasons: 7
Theme song: "Thank You for Being a Friend"
Streaming: Hulu, Amazon Prime Video
Fun fact: White originally auditioned for Blanche, and McClanahan read for the part of Rose, but producers switched their roles.
Spinoffs: Empty Nest, The Golden Palace
If you like The Golden Girls, you might also like: Designing Women, Hot in Cleveland, The Mary Tyler Moore Show
---
Read more about The Golden Girls, its history, cast, and behind-the-scenes information: