'The Great' Season 2: 7 Shows to Watch After You Binge the Elle Fanning Series
Addicted to The Great? Season 2 of Hulu's witty and stylish period drama dropped on Nov. 19. The new batch of 10 episodes should keep fans occupied for a while, but where should you turn if you're looking for something similar to binge after the credits roll on the final episode? From alternative takes on the famous Russian empress to other tales of powerful royals and court intrigue, we've got you covered with these seven TV series.  
'Catherine the Great' 
The Great focuses on a young Catherine. In HBO's limited series Catherine the Great, Helen Mirren stars as an older version of the famed Russian empress. In this four-episode biographical drama, Catherine has recently ascended to the throne after overthrowing her husband. (The real Catherine lived in Russia for 18 years before Peter III was deposed and she became ruler.) Jason Clarke plays Catherine's lover Grigory Potemkin. Streaming on HBO Max. 
'Ekaterina'
Ekaterina offers yet another take on the life of the woman who would become Catherine the Great. Like The Great, this Russian-language series begins with Catherine's arrival in Russia as a German Princess and traces her rise to power while dealing with romance and court intrigue. Three seasons streaming on Amazon Prime Video. 
'Sophia' 
Dig deeper into history with the Russian series Sophia. This eight-episode series focuses on Sophia, a Byzantine princess who marries the Russian prince Ivan III in 1472. Once she arrives in Moscow, she helps her husband consolidate his power and becomes a rare, influential female figure in the country. One season streaming on IMDbTV.
'Victoria'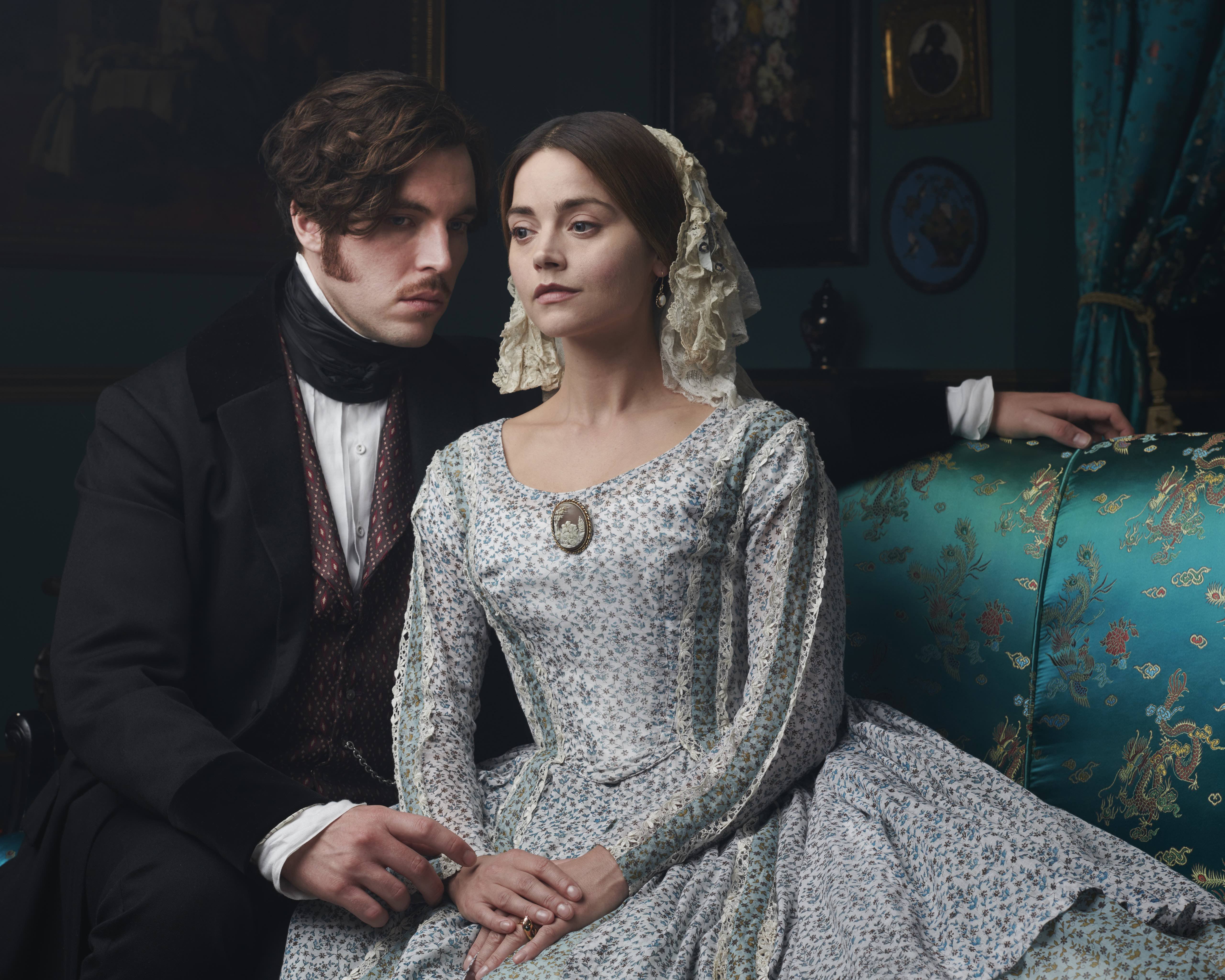 Queen Victoria ascended to the British throne in 1837 at age 18, beginning her time as one of the longest-reigning monarchs in the country's history. Jenna Coleman plays the title role in Victoria, which focuses on the queen's early years in power and her loving but complicated relationship with her husband Prince Albert (Tom Hughes). Three seasons streaming on Amazon Prime Video and PBS Passport.   
'Harlots' 
One of the great joys of watching The Great is getting to see the show's lavish, colorful costumes (created by Emma Fryer). Harlots, Hulu's show about sex workers in 18th-century London, offers similar eye candy, along with plenty of intrigue, backstabbing, and, of course, sex, as the scrappy Margaret Wells (Samantha Morton) goes up against the ruthless madam Lydia Quigley (Lesley Manville). Three seasons streaming on Hulu. 
'The Borgias' 
In the mood for another show about ruthless, scheming rulers? Stream The Borgias, which follows Rodrigo Borgia (Jeremy Irons) as he becomes Pope Alexander VI, bringing his illegitimate children along for his rise to power. Once the Borgias are on top in 15th-century Rome, they'll do anything to stay there, as seen in this series, which ran for three seasons on Showtime. Three seasons streaming on Netflix. 
'The Spanish Princess'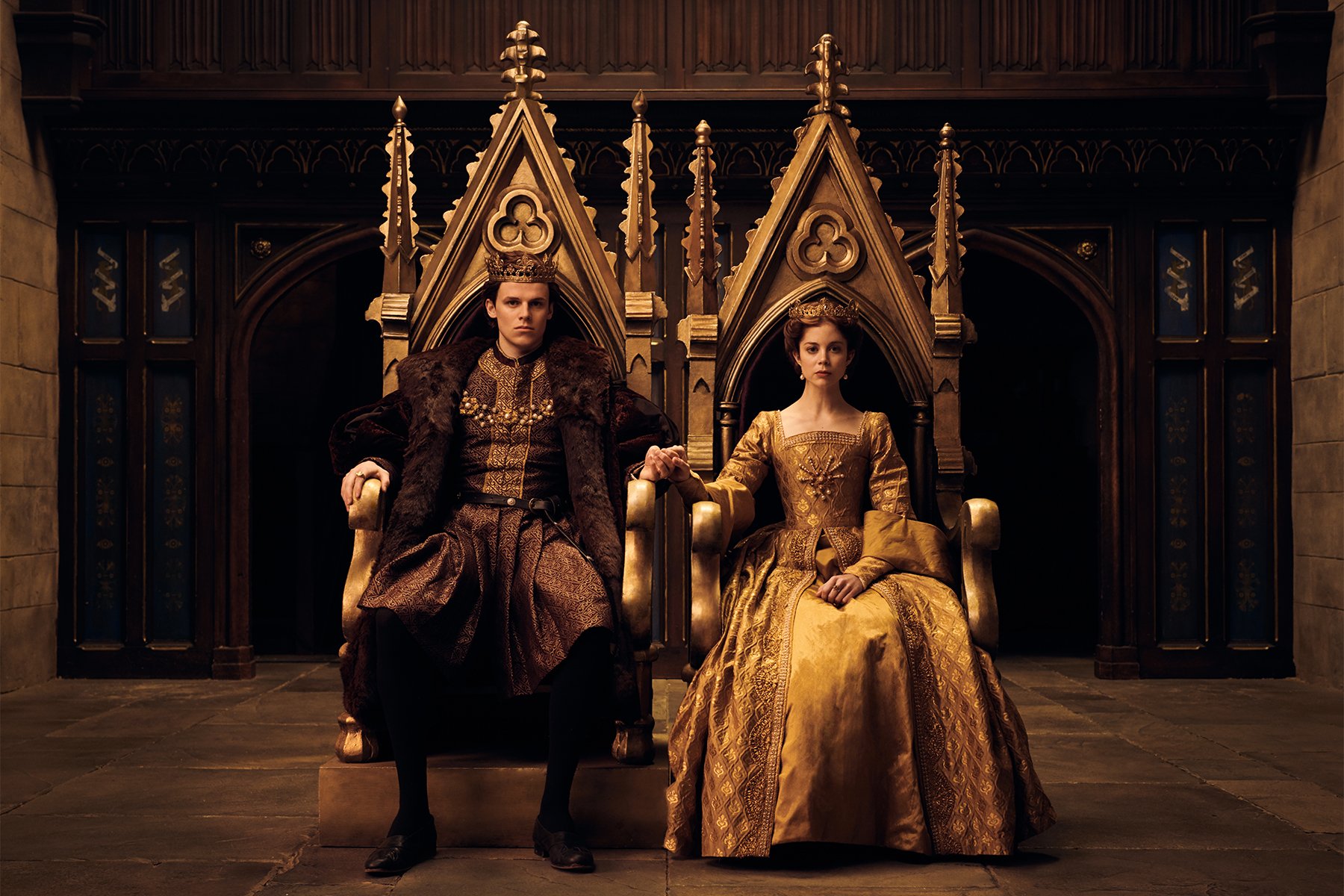 When Catherine arrives in Russia, she's an outsider who has to quickly learn the rules that govern her new home. The same goes for a different Catherine in Starz's The Spanish Princess. Catherine of Aragon (Charlotte Hope) is sent from Spain to England to marry Prince Arthur (Angus Imrie). But when he dies unexpectedly, she must figure out a way to secure her future with the man she loves, Prince Henry (Ruairi O'Connor), and to keep the peace between England and Spain. Two seasons streaming on Starz. 
Check out Showbiz Cheat Sheet on Facebook!