'The Handmaid's Tale': 1 Violent Scene Was Cut From Season 2 After Joseph Fiennes Refused to Film It
The Handmaid's Tale is a series that has been in the headlines a lot over the past few years.
The Handmaid's Tale is a series that has been in the headlines a lot over the past few years.
The dystopian fantasy series, based on a popular '80s novel, first started airing on Hulu in 2017, and ever since, it has been a hot topic. Not only do fans love to discuss the intense storylines and political implications featured in the series, but many critics have openly slammed the amount of violence and disturbing material included in The Handmaid's Tale. From rape to murder, The Handmaid's Tale has run the gamut over the years — and on one notable occasion, series star Joseph Fiennes actually refused to film one graphic scene. 
'The Handmaid's Tale' has been criticized for violence
From the first season of The Handmaid's Tale on, the series has featured a great deal of graphic violence. Critics have even slammed the series for being "torture porn," stating that showrunners are deliberately amping up the controversy by including much more violence than what was featured in the source novel. 
As one Twitter user wrote "the fact that the guy behind The Handmaid's Tale said he wants to drag this shit on for 10 seasons makes me so mad, esp after the way this past season went. Season 3 better deliver w more actual plot progression & less torture porn or I'm out." However, The Handmaid's Tale has continued to feature a lot of violence in the seasons since. In spite of that, fans still tune into the show, raving appreciatively about the writing and acting. 
Joseph Fiennes plays Fred Waterford in 'The Handmaid's Tale'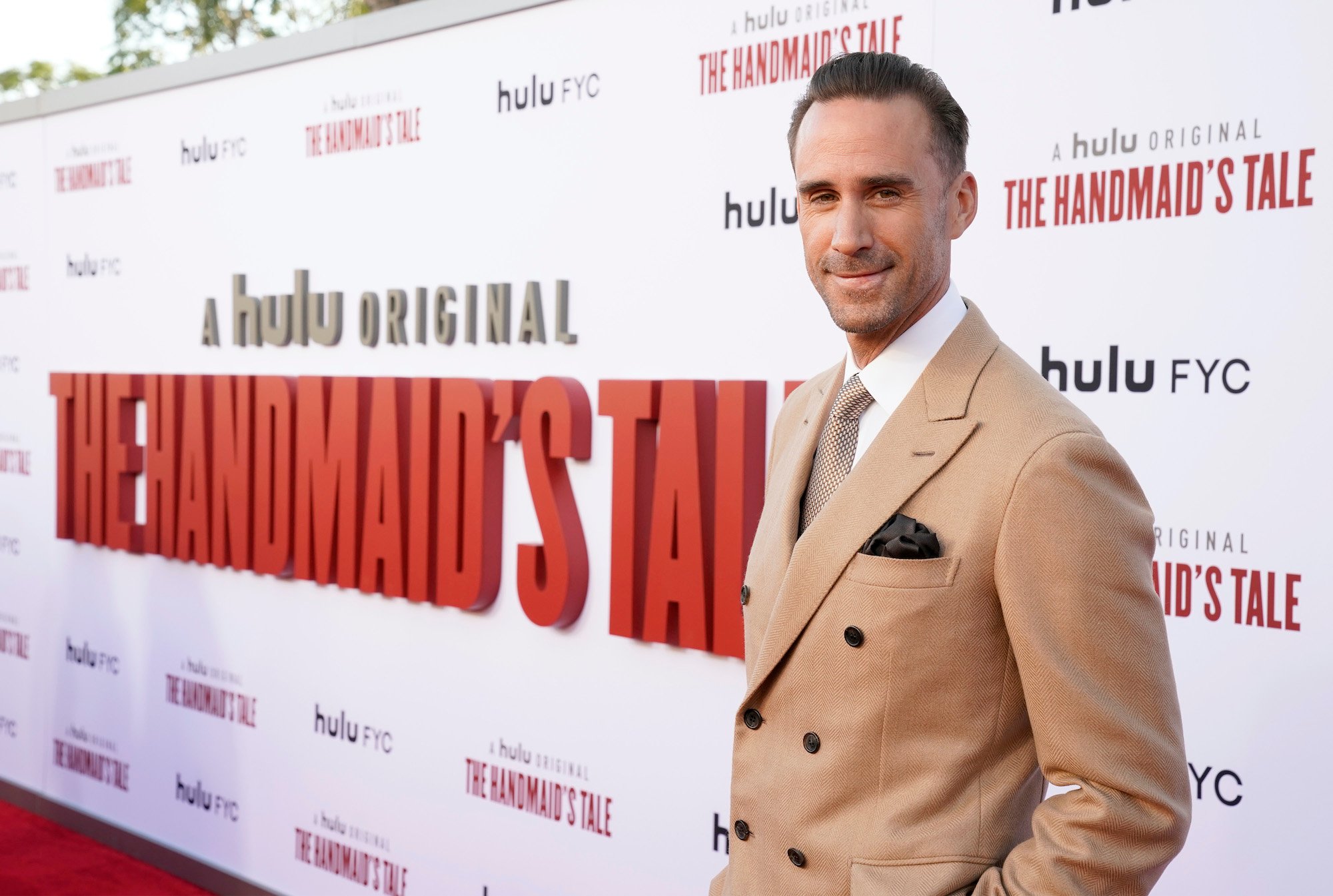 One of the main cast members in The Handmaid's Tale is Joseph Fiennes, who plays Commander Fredrick "Fred" Waterford. Notoriously violent and misogynistic, Fred Waterford takes out a lot of his anger on women, and is instrumental in many of the show's most intense, hard-to-watch scenes. Fiennes himself has been open about how seriously he takes his character — and doesn't hesitate to speak out when he feels strongly about a particular scene. This was the case in season two when Fiennes took issue with a rape scene.
What violent scene did Joseph Fiennes refuse to film?
In a 2018 interview, Joseph Fiennes opened up about a scene that would have been filmed for the second season of The Handmaid's Tale, a scene that would have seen Fred Waterford rape his wife, Serena. Fiennes later recalled that the scene just didn't ring true to his character, saying "I guess in many ways, as abhorrent and nasty and evil as Fred is, I have to defend parts of him. In episode 9, we had a moment where Fred was going to rape — after meeting Luke — rape Serena in a hotel room straight after, and it just didn't track for me. I had to go out on a limb and refuse to do it because I felt that even though Fred is who he is, he's human."
Fiennes went on to detail how "I think that he would be reeling from the interaction with Luke, and that suddenly the reality comes face to face with him and he would be digesting that and trying to understand it, and he wouldn't necessarily be switched on by being in Canada in a new hotel and trying to heavily persuade his wife to do something that she wouldn't want to do." Fiennes admitted that he pleaded his case by sending a series of "long emails" to showrunners. Ultimately, of course, Fiennes made his point and the violent scene was cut from production.