'The Handmaid's Tale': Are Luke and Hannah Ever Reunited? 'The Testaments' Has Answers
Will Hannah and Luke ever be reunited in 'The Handmaid's Tale'? Fans can look to Margaret Atwood's 'The Testaments' for clues. The sequel novel is being developed into a spin-off series at Hulu. Here, learn what that could mean for Hannah and Luke's fates in 'The Handmaid's Tale.'
The Handmaid's Tale Season 4 ended with Hannah still in Gilead. So far in the series, June has seen Hannah a handful of times. Nick was reunited with Nichole in season 4. But Luke has only seen pictures of his child in the seven years they've been separated. And those pictures didn't come until June was out of Gilead herself. Can this guy see his daughter already?! For those who are anxious to know if Luke and Hannah ever reunite, Margaret Atwood's The Testaments has the answer. Whether the Hulu drama follows her lead is up in the air.
[Spoiler alert: This article contains spoilers for The Handmaid's Tale Season 4 and The Testaments.]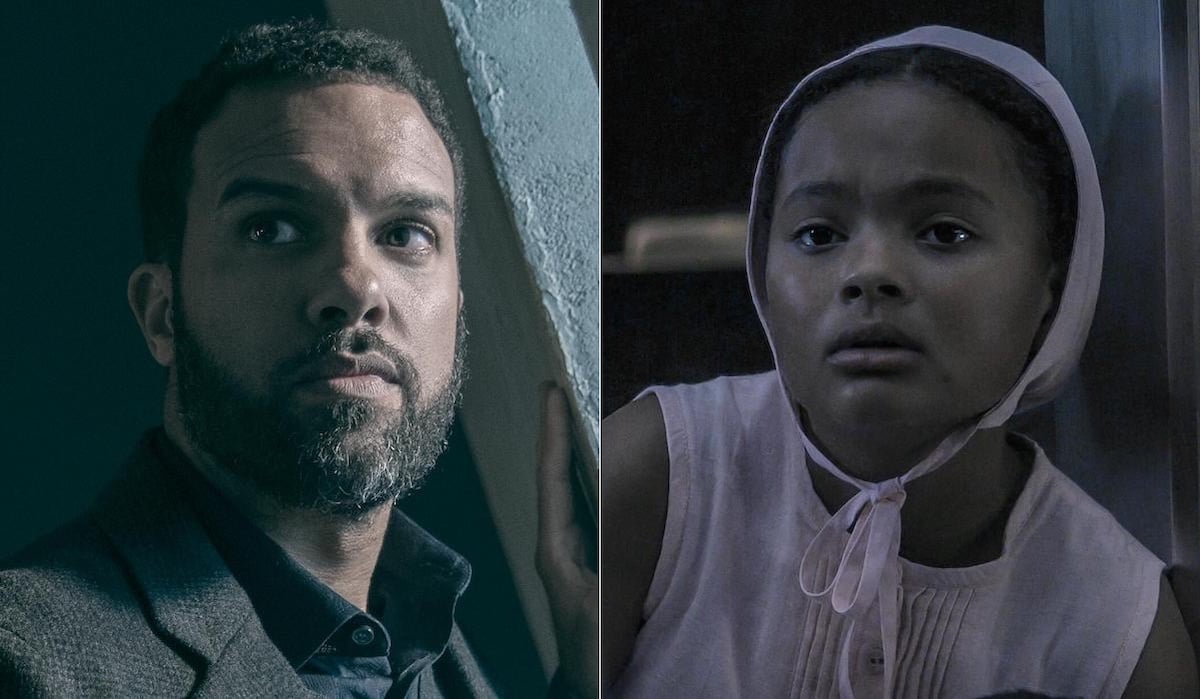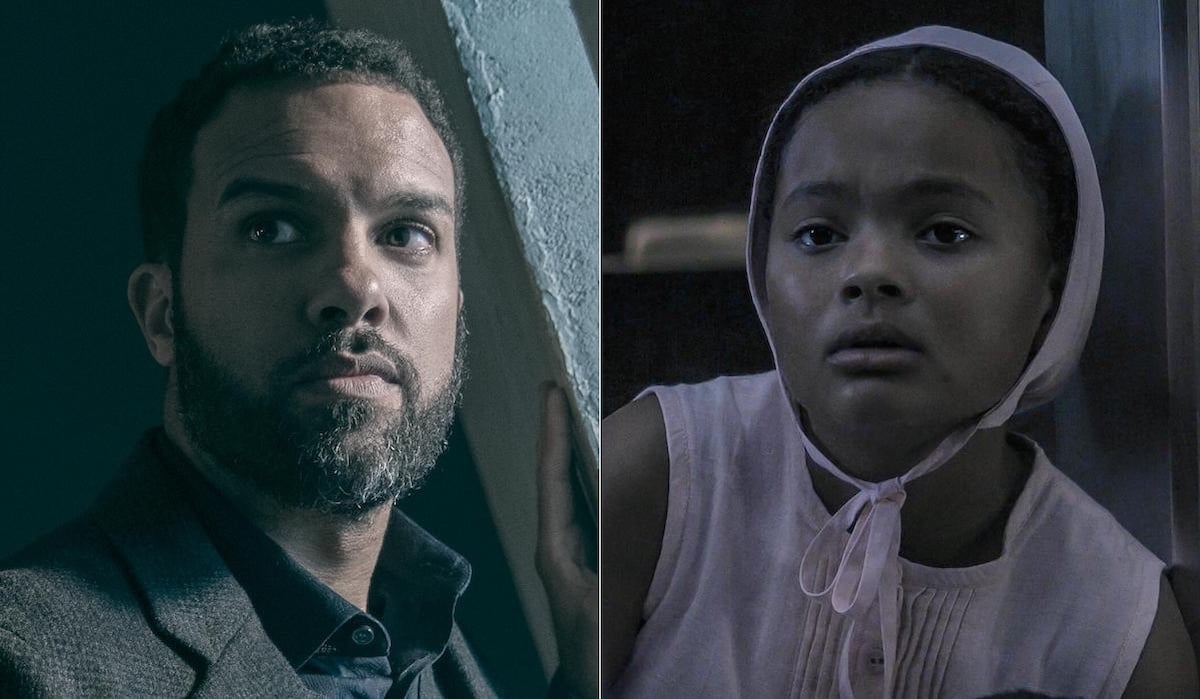 Does Hannah get out of Gilead in the book?
Let's rip this Band-Aid off quickly: In The Testaments, Hannah never gets out of Gilead. She grows up with her adoptive family as Agnes, just like in the Hulu series. She's one of the book's three main narrators. Aunt Lydia and Nichole (called Daisy) are the other two. June, Luke, and Nick are mentioned briefly in the novel.
In the story, Agnes and Daisy eventually learn they are half-sisters and their biological mother was once a Handmaid. June, Luke, and Nick are all revealed to be Mayday operatives. Luke is in Canada, and June and Nick eventually make it there. But it's suggested they arrive at different times.
The Handmaid's Tale has already deviated a bit from The Testaments in small ways. For starters, Moira and Luke are raising Nichole in Canada instead of a different couple. Those parents are Mayday operatives who raise her as Daisy. Nichole's true identity is kept from her for protection, given that Gilead made Baby Nichole a national symbol. However, when it comes to Hannah, her plot in The Handmaid's Tale is so far in alignment with The Testaments.
Are Hannah and Nichole reunited with their parents in 'The Testaments'?
June will be focused on saving Hannah in The Handmaid's Tale Season 5, according to Elisabeth Moss. She and Luke tried to get her out in season 4 episode 9, "Progress." But Commander Lawrence's price was too high. He wanted June to return some of the children she helped liberate in season 3 in exchange for her daughter. But she couldn't do it. And understandably so. Nick was able to get information about Hannah's whereabouts to June and Luke. However, he said "getting her out is impossible."
If The Handmaid's Tale wants to follow The Testaments, it won't reunite Hannah with June and Luke in the series. Sorry, y'all. But she grows up in Gilead and becomes an Aunt. And then, after a life-changing adventure including Nichole, Aunt Lydia, and new characters, Hannah and Nichole make it out of Gilead. They are reunited with June at the end. And the book confirms the girls are both reunited with their biological fathers. Praise be!
The Handmaid's Tale showrunner Bruce Miller is adapting The Testaments into a spin-off series at Hulu. Given that Hannah, Nichole, and Lydia are the main narrators, it's hard to imagine a Testaments TV show without Hannah's character arc. However, Miller and his team collaborate with Atwood to develop the plot. So if she gives the OK to save Hannah, then they could proceed.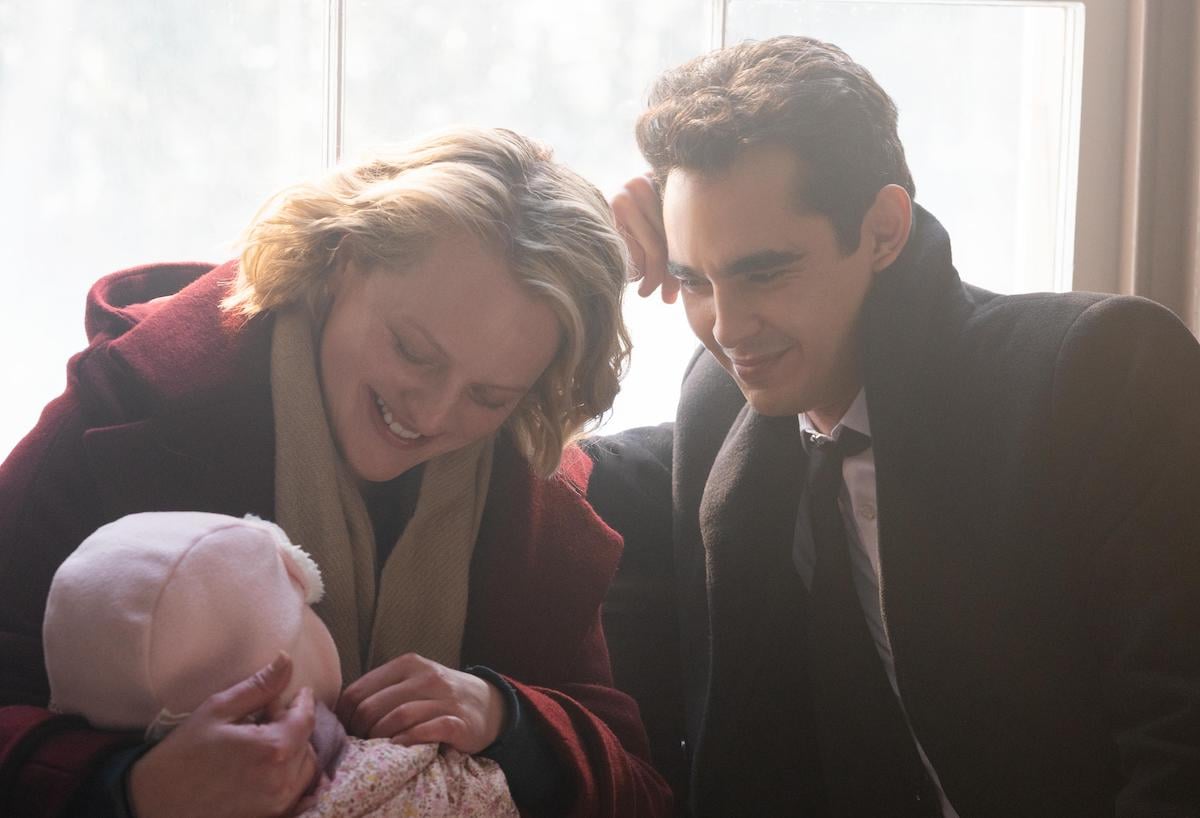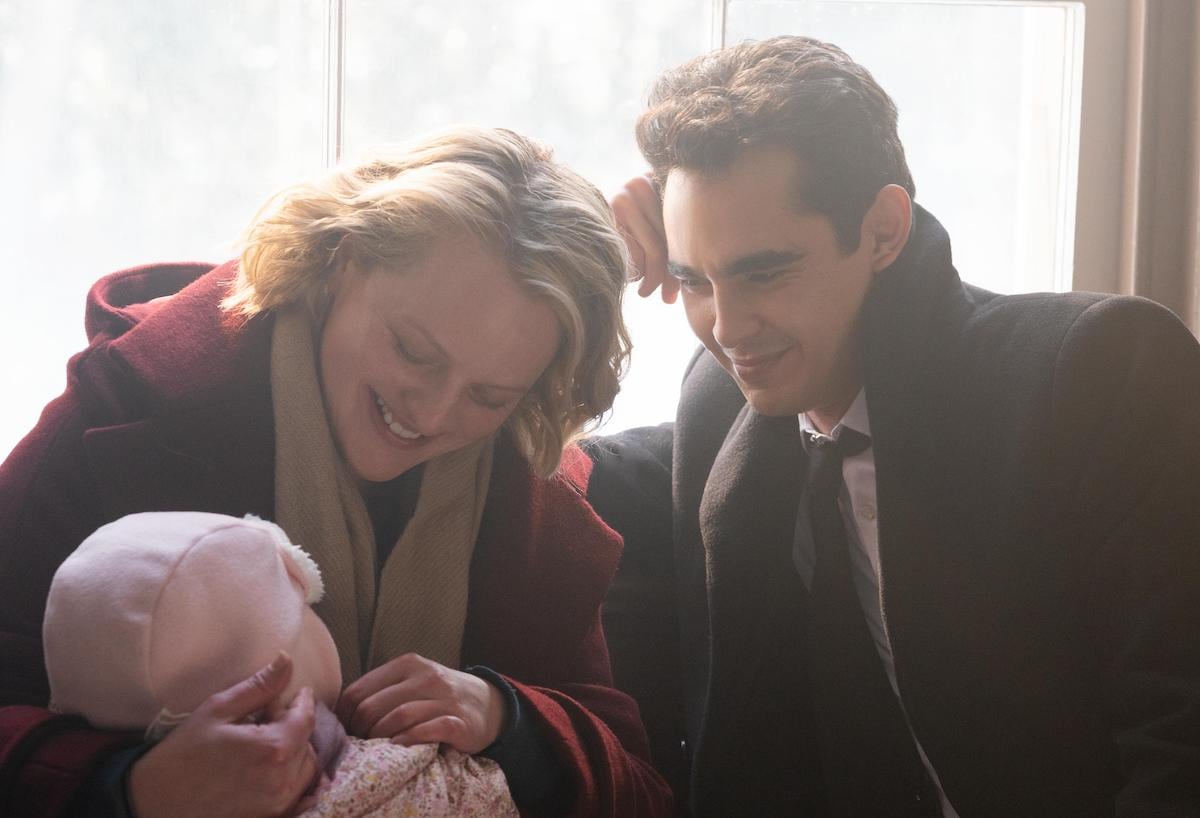 'The Handmaid's Tale' Season 4 started setting up 'The Testaments'
The Handmaid's Tale is starting to set up The Testaments. They started with Lydia, who will be played by Ann Dowd in the spin-off series. Season 4 Episode 5 of The Handmaid's Tale showed Lydia blackmailing Commander Lawrence — her first taste of leveraging power and influence against Gilead's leadership.
Miller told The Hollywood Reporter plots from The Handmaid's Tale could continue in The Testaments, including June's. But if the book is any indication of what's to come, June, Luke, and Nick won't be main characters in the series. Moss also said the entire series has been about June getting Hannah out. At the very least, it seems there's some interest in changing Hannah's Testaments plot. Fans would surely love to see her reunited with her parents after all this time.