'The Handmaid's Tale': Elisabeth Moss' Favorite Luke Scene Doesn't Involve June
June and Luke scenes are few and far between on The Handmaid's Tale. But they're some of the show's best. Elisabeth Moss directed three episodes of The Handmaid's Tale Season 4. And while this season finally reunites June with Luke, Moss' favorite Luke scene didn't involve June at all.
[Spoiler alert: This article contains spoilers for The Handmaid's Tale Season 4.]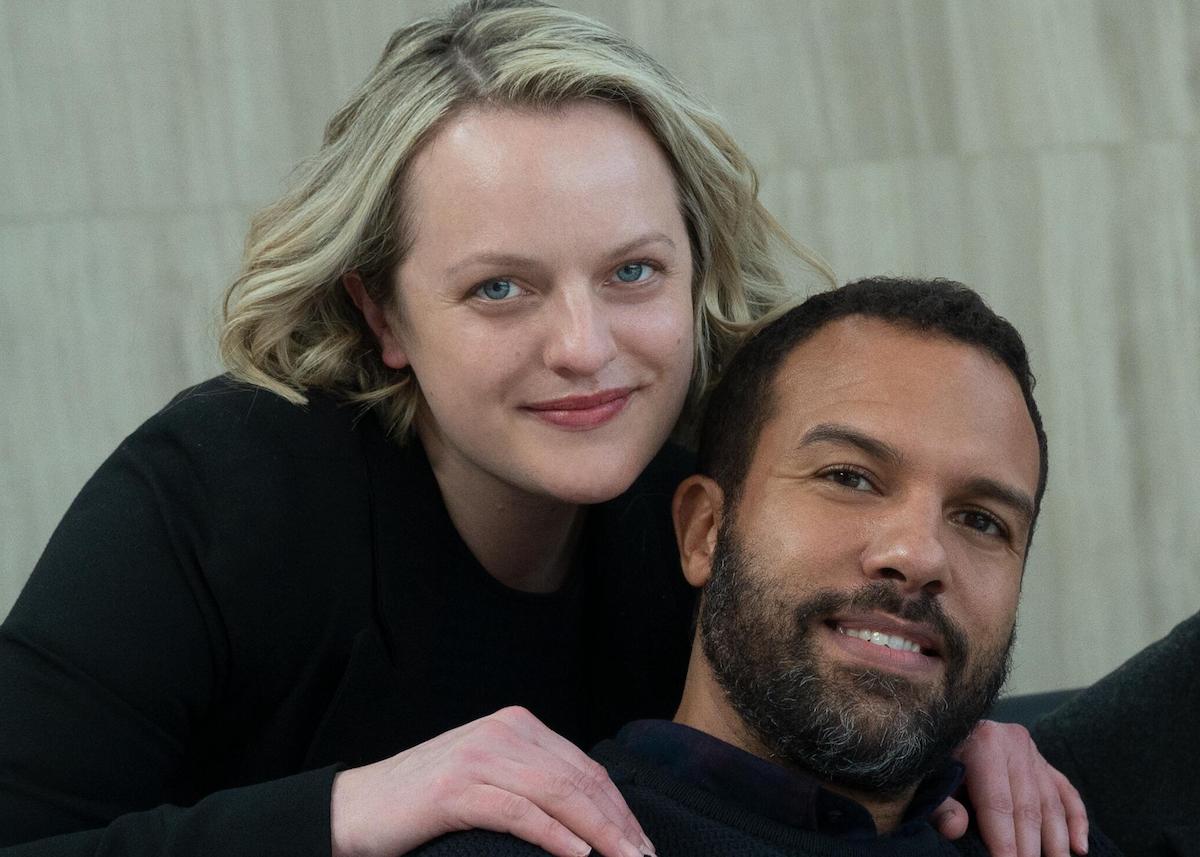 Elisabeth Moss' favorite O-T Fagbenle scene in 'The Handmaid's Tale' Season 4
Moss directed three episodes of The Handmaid's Tale Season 4: episode 3, "The Crossing"; episode 8, "Testimony"; and episode 9, "Progress." She directed herself and her fellow cast members through some intense scenes, including June's testimony in episode 8. "The Crossing" marked the beginning of June's escape from Gilead. It also marked the tragic deaths of Alma and Brianna, two of June and Janine's close friends. But one scene, in particular, stood out to Moss in that episode. And it ended up being one of her favorite scenes she's ever seen O-T Fagbenle do.
Luke's scene with Moira on their porch in episode 3 was Moss' favorite. In it, Luke breaks down and wonders whether June choosing to stay in Gilead was her choosing not to be with him. That wasn't the case. June's actions were entirely driven by trying to protect Hannah and hurt Gilead. But it was an understandable and vulnerable moment.
"The scene between Luke and Moira on the porch [in 'The Crossing'] originally was a scene at the vigil," Moss told Variety. "There was a pastor speaking and then they have their conversation on a bench, because he doesn't want to really be a part of the vigil."
She called it "one of my favorite scenes" of the season, as well as "one of the best scenes I've seen [O-T] do."
"He's beautiful in that scene and I don't know if we would have gotten that if we were somewhere else and that that baby wasn't in it," she said.
RELATED: 'The Handmaid's Tale' Season 4: Will June Kill Fred in the Finale? Fans Think She Could
O-T Fagbenle reveals why Luke didn't move on from June
Luke has been wholeheartedly committed to June throughout their separation. In episode 9, he was able to show June all of the research he did when searching for her and Hannah over the years. June had no idea he had been doing any of this, so it was a heartwarming moment for her. They both knew him working alone wouldn't have amounted to much compared to Gilead's resources. But he never stopped trying to get his family back.
Fagbenle told Elle magazine why that is — and why he never moved on from June even though she told him to try in season 3. He said:
"He hasn't moved on. And that's because he has indefatigable hope and resilience. That doesn't mean it's not hard for him, it doesn't mean that it may not break him, ultimately. But it does mean that he's going to do everything he can to rescue his wife and daughter to the best of his own incompetent abilities."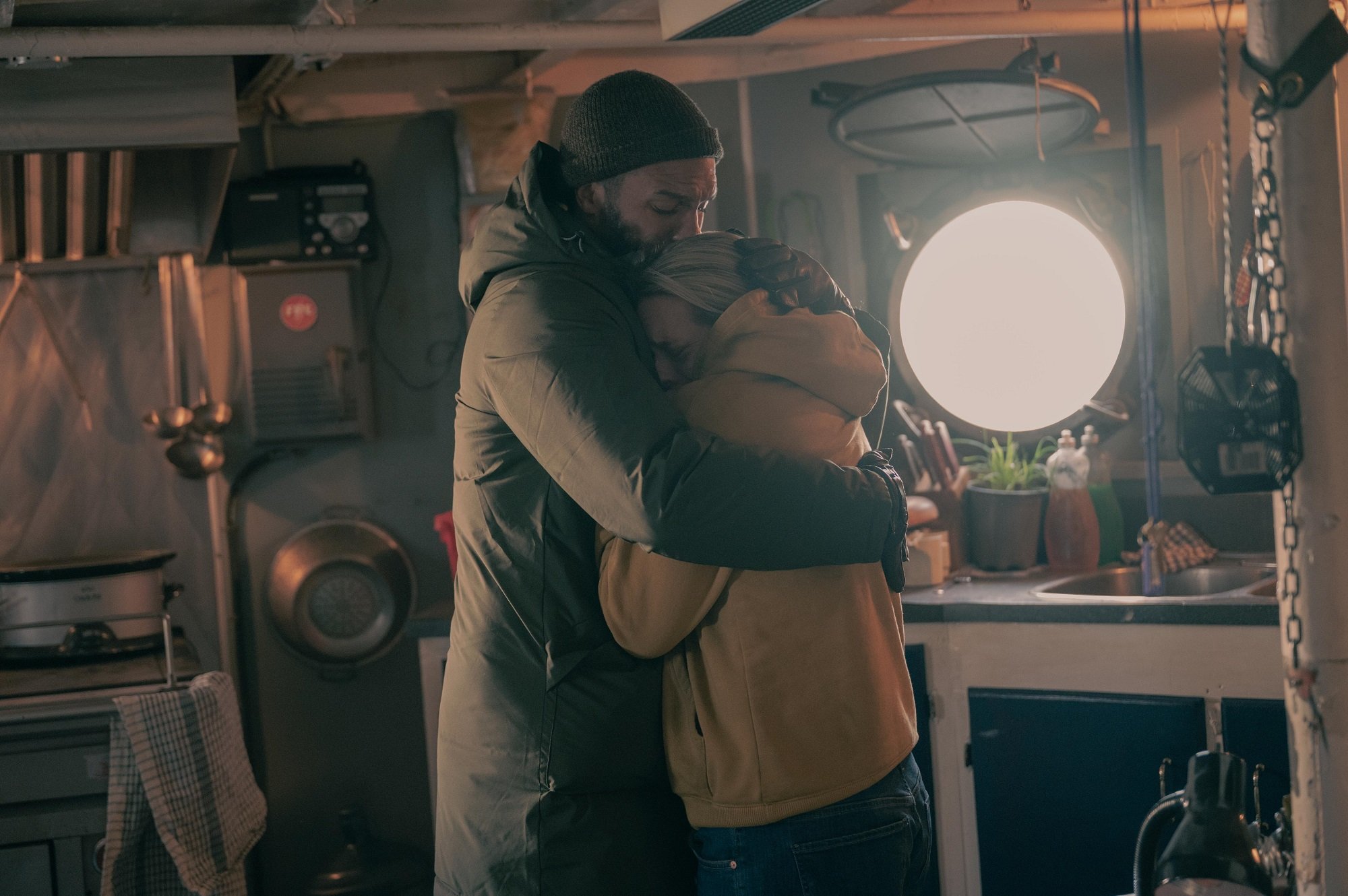 RELATED: 'The Handmaid's Tale' Season 4: June is More 'Herself' When She's With Nick, Elisabeth Moss Says
Will June and Luke get Hannah out of Gilead?
Now that June and Luke are reunited, they have one goal: to save Hannah. They made their first attempts in episode 9. First, they called Commander Lawrence in Gilead, but his price was too high. He said he would get Hannah out in exchange for five of the children June smuggled out of Gilead at the end of season 3.
Luke then suggested June bring Nichole to see Nick near the Canada/Gilead border. He didn't love the idea of June meeting up with the other man she's in love with, but they'll try anything to get their daughter back. She agreed, and Nick provided details about Hannah's location as well as new photos. Those pictures marked the first time Luke had seen recent images of his daughter in years.
Hopefully, Luke will be reunited with Hannah at some point in the show. But if they follow The Testaments, he might not.