'The Handmaid's Tale': Is Esther Keyes the New June? Mckenna Grace Weighs In
Did The Handmaid's Tale set out to make a June 2.0 with Mrs. Esther Keyes? Mckenna Grace opened up about her character's arc in The Handmaid's Tale Season 4 in a recent interview. And she thinks there's a possibility for Esther to become her own kind of rebel in future seasons, should she be part of them.
[Spoiler alert: This article contains spoilers for The Handmaid's Tale Season 4.]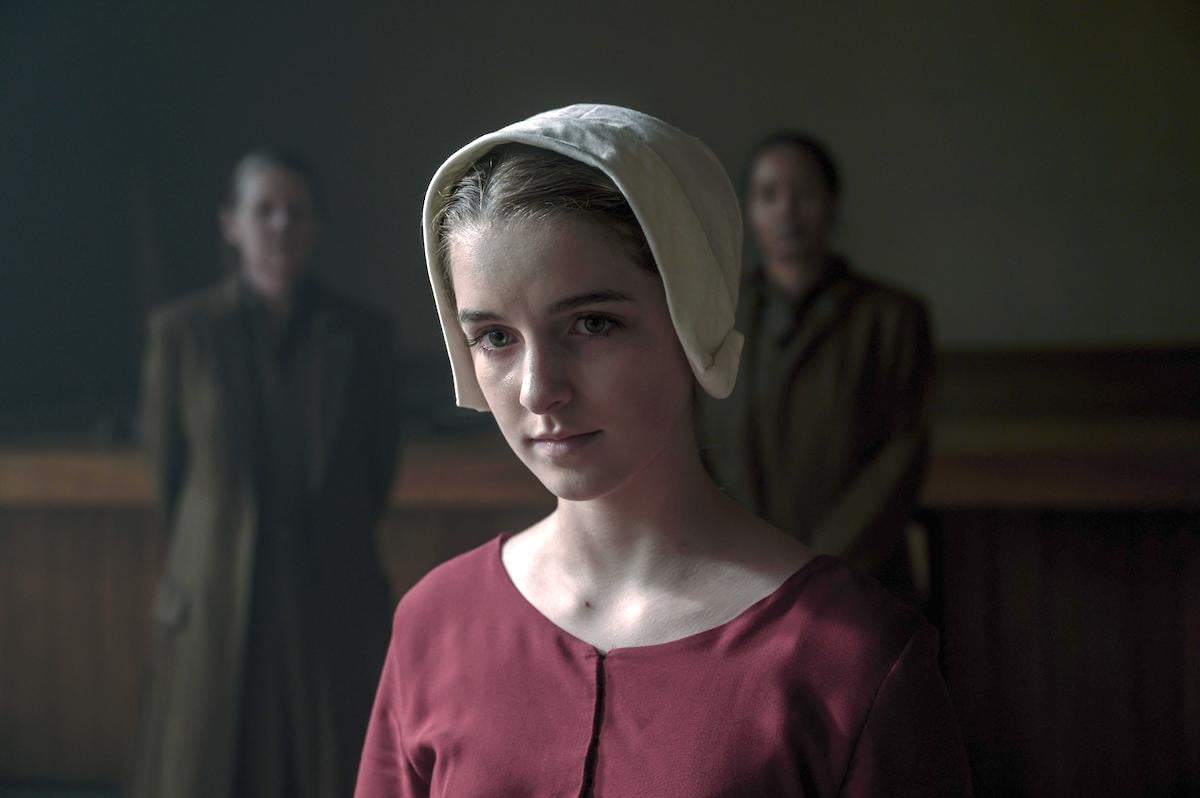 Mckenna Grace's Esther Keyes admires June more than anyone in 'The Handmaid's Tale'
Esther sees June as the ultimate symbol of rebellion. The two form a trauma bond in the beginning of season 4 that informs Esther's behavior when she reappears as a Handmaid.
When Esther arrives at the Red Center in The Handmaid's Tale Season 4 Episode 9, "Progress," she goes on a hunger strike. It's her way of fighting back against the system, and she nearly pays the price for it. Janine hears the Aunts considering cutting out Esther's tongue. But she convinces Aunt Lydia to let her try and help the 14-year-old. Esther's view of rebellion was entirely informed by June's ruthless actions. So she sees Janine's apparent complacency as weak. But she's far from it.
Janine tells her "You have to stay alive for when things get better." And Esther finally listens. While Grace isn't confirmed for The Handmaid's Tale Season 5 just yet, showrunner Bruce Miller told The Hollywood Reporter Janine and Esther could be viewers' access into the lives of Gilead's Handmaids moving forward.
"What happens to Janine and Esther definitely affects June as the hub of our wheel," he said.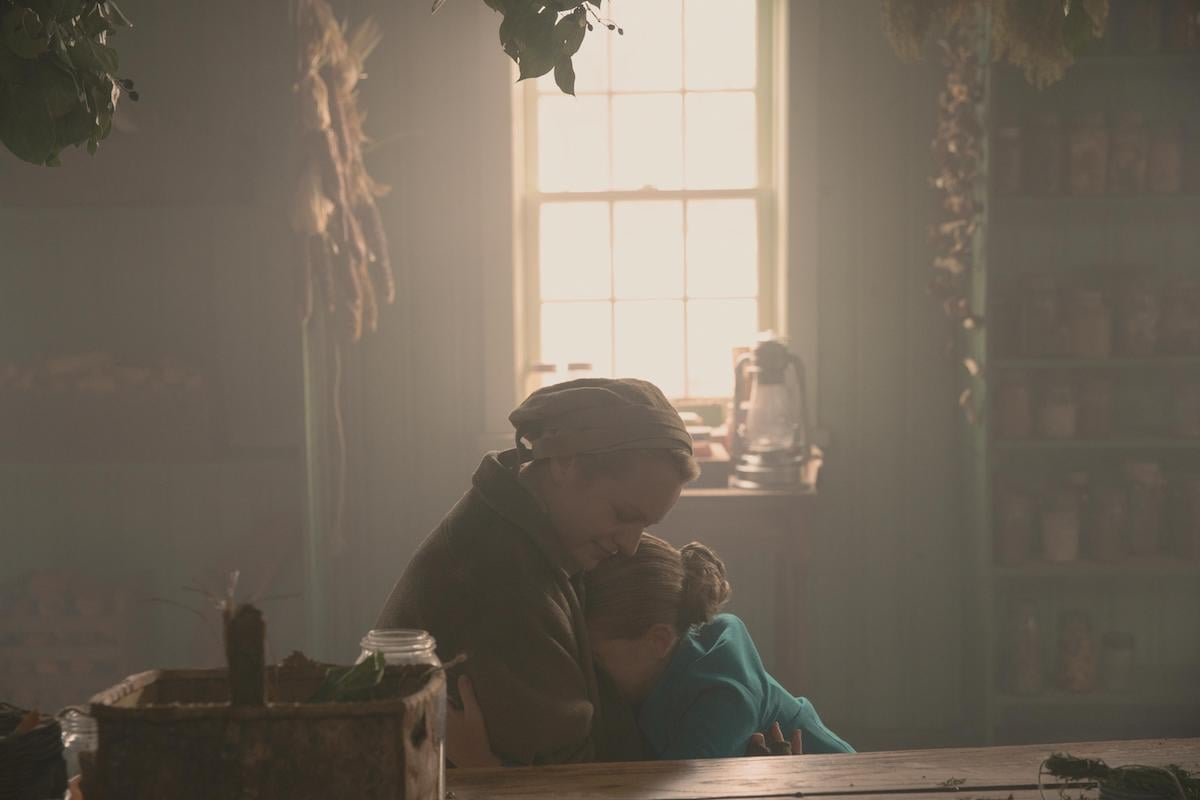 RELATED: 'The Handmaid's Tale' Season 4: The 'Jarring' Esther Keyes Scene Mckenna Grace Fought to Keep In
'The Handmaid's Tale' Season 4 painted Esther Keyes as the new June
Esther's debut as a Handmaid was bone-chilling. The episode was directed by Elisabeth Moss. And Grace told The Hollywood Reporter in a separate interview she was given specific directions for the scene that would make her seem like a mini June. She said:
"When I had my scene in episode 9, where I look up as a Handmaid, she told me to do 'the June look,' where you look all serious and look up into the camera. And I freaked out, because it was with Aunt Lydia and [Moss was] directing me while I was in a Handmaid dress; it was very surreal."
That scene was an almost exact replica of a scene in The Handmaid's Tale Season 2 Episode 1. In it, the newly pregnant June refuses to eat the food Aunt Lydia brought her in the Red Center cafeteria. Everything from the table Esther sat at to the meal she was served was the same as June's in that episode. Combine that with Moss' direction to do "the June look," and the parallels are clear.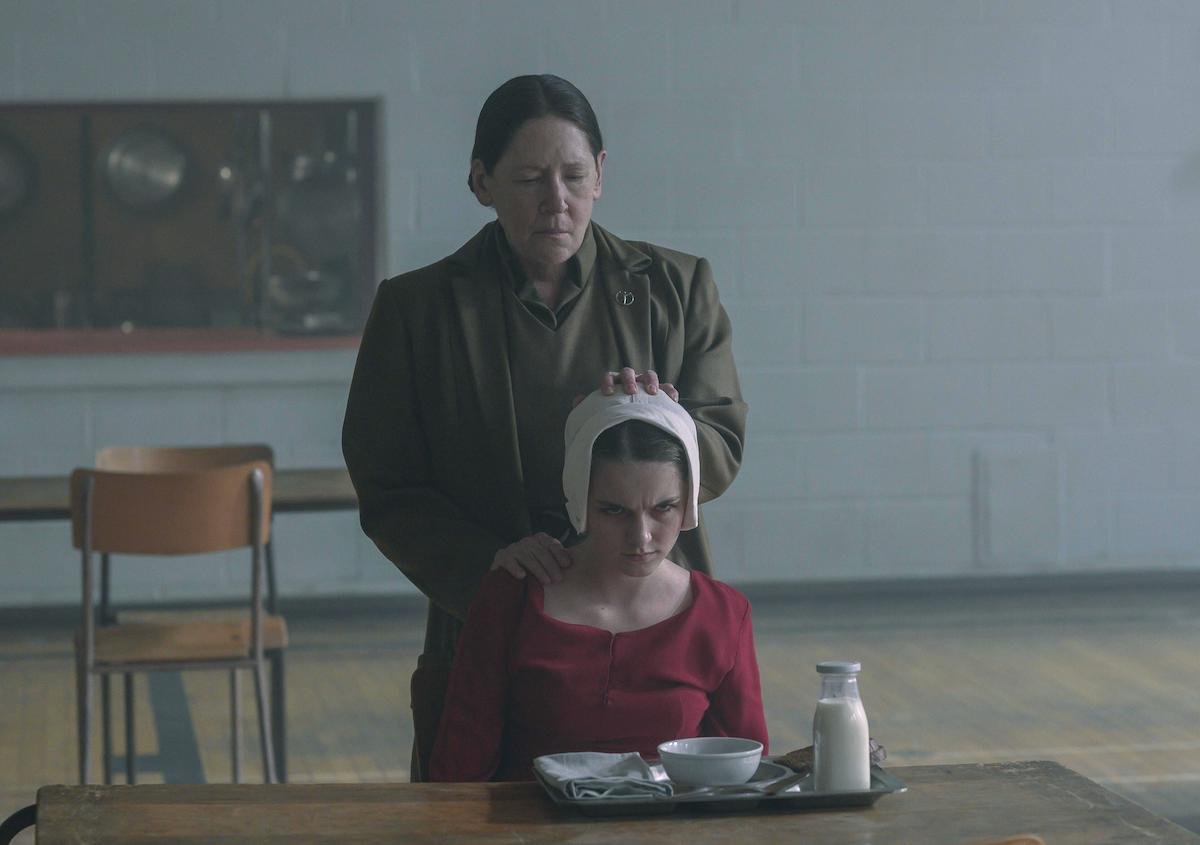 RELATED: 'The Handmaid's Tale': Mckenna Grace Shares How Elisabeth Moss Helped Her Prepare for 'Uncomfortable' Role
Esther could be a rebellious Handmaid in 'The Handmaid's Tale' Season 5, Mckenna Grace says
Esther learned to prioritize her physical safety. But just because she's learned how to be compliant to stay safe doesn't mean she won't keep fighting. Grace said:
"We've all seen what she's done. We've all heard her stories and seen her fight. I have a lot of things that I think she could do! I think she definitely can be part of this rebellion and the new generation of Handmaids. She will cause quite a stir."
Indeed, the 14-year-old has already experienced some of Gilead's horrors. And she has taken revenge into her own hands by killing her abuser, with June's support. Aunt Lydia might think the Handmaids are becoming more compliant as time goes on. But Esther proves Gilead hasn't seen the last of their rebellion yet.