'The Handmaid's Tale': How the First Offred Changed Fred, Serena, Nick, and Rita's Lives Before June's Arrival
The first Offred in The Handmaid's Tale has only been seen once, but she made a huge impact. In fact, she made such an impact, it seems a first Offred flashback could be possible in future episodes. Viewers don't know much about this character, but the effect she had on everyone in the Waterford house before June's arrival is clear. Fred, Serena Joy, Nick, and Rita's lives were all changed by the first Offred's death. And not just in psychological ways. Let's dive into how her set death the stage for the first episode of The Handmaid's Tale, "Offred."
[Spoiler alert: This article contains spoilers for The Handmaid's Tale Season 4.]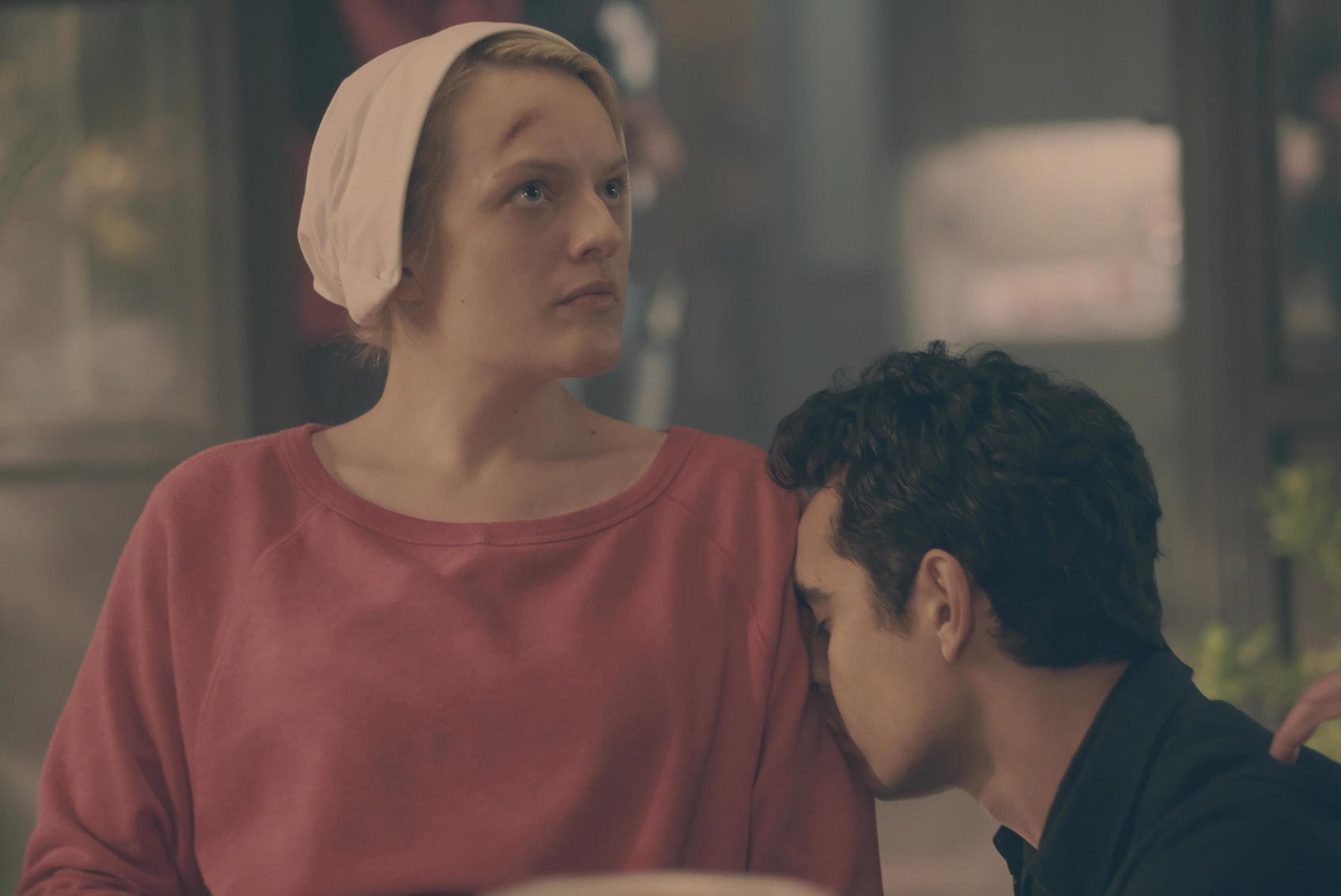 What happens to the first Offred in 'The Handmaid's Tale'?
The first Offred was the Waterford's first Handmaid, and their house was her first assignment. June was their second, and it was also her second posting. When viewers met the Waterfords, the first Offred had already died. She had been coerced into an affair with Fred, and it made her life at the Waterford house even more unbearable.
This was during the early years of Gilead, when most of the Handmaids had been kidnapped and forced into sexual slavery. Offred had a hard time adjusting to this horrific life. She died by hanging herself in her bedroom—the same room June was later given.
Serena's comments about the first Offred in the pilot made it clear they didn't treat her well at all.
"This is your second posting then?" Serena asks June in the pilot. "Good, our last one was brand new. It was like training a dog, only not a very smart one."
"I want to see as little as possible of you, do you understand?" Serena added after June met the Commander. "He is my husband, until death do us part. Don't get any ideas. If I get trouble, believe me I will give trouble back."
This was Serena marking her territory, a direct result of Fred's affair with the first Offred.
RELATED: 'The Handmaid's Tale' Season 4: Bradley Whitford Reveals Unknown Fact About Commander Lawrence's Life Before Gilead
How the first Offred changed the Waterford house forever
Serena's behavior after the first Offred's death was much colder than everyone else's. Yvonne Strahovski told Variety the affair was the beginning of the end of Fred and Serena's marriage, which set the tone for Serena's immediate defensiveness toward June.
Fred had more sympathy for the first Offred. But his perception of reality was incredibly warped. He actually believed June and the first Offred loved him and that their affairs involved two eager participants. Offred's death was an awakening for him, which made him want to treat June better. But Fred's kindness was metered and limited. Still, according to The Express, he told Gold Derby "the whole household was haunted by the death of the first Offred."
Indeed, Rita was traumatized by discovering Offred's body. Nick tried to save her by cutting the makeshift rope, but it was too late. Nick wasn't an Eye (a Gilead spy) at the time, but Offred's death prompted him to become one. Fred's actions leading up to Offred's death disillusioned Nick from Gilead, not that he supported it much to begin with. But from that moment on, Nick had a vendetta against Fred for the harm he caused and it only increased as his feelings for June grew. For Serena, the ordeal made her lose trust in her husband and resent Handmaids for more than their fertility.
"That was the foundation of where I built Serena from," Strahovski told Variety. "From the bitterness of the hurt and the betrayal that she would have felt during that time."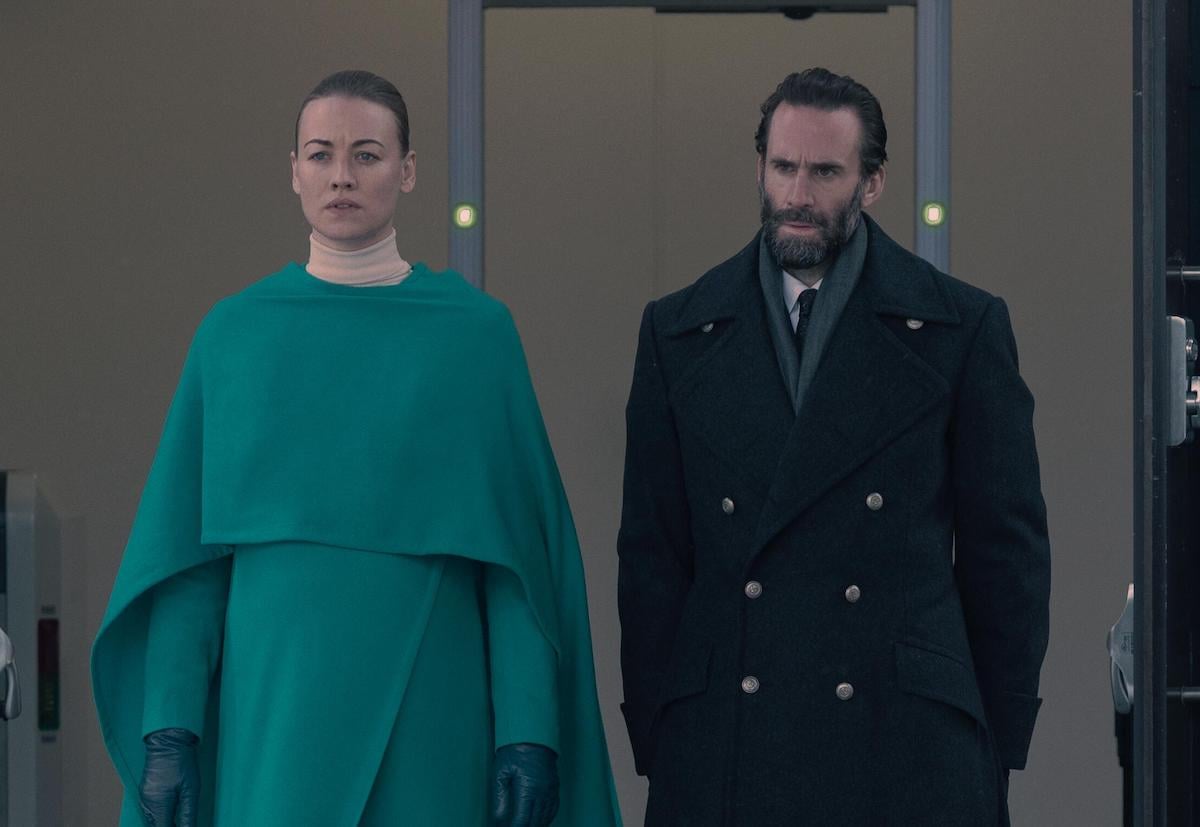 RELATED: 'The Handmaid's Tale': The 'Most Important Part' of Janine's Backstory, According to Madeline Brewer
The first Offred helped June fight against Gilead
For June, she may have never met the first Offred. But her tragic death served as a reminder to keep fighting. The "nolite te bastardes carborundorum" message she carved into the closet wall inspired June to hold on. And the message became a motto for her. It basically translates to "don't let the bastards grind you down." When June killed Fred in The Handmaid's Tale Season 4 finale, she honored the first Offred by spray painting "nolite te bastardes carborundorum" on the wall she hung his body from.
The first Offred may have never made it out of Gilead. But her small acts of rebellion helped ignite June's. For Fred and Serena, their treatment of Offred further plummeted their waning morality. For Rita, her death served as a reminder of the preciousness of life and how the Waterfords would always be more foe than friend. And for Nick, it began his (at times far too slow) journey to joining the resistance.