'The Handmaid's Tale' Is Foreshadowing a Dark Fate for Hannah
The Handmaid's Tale is a hit show based on the best-selling novel of the same name by Margaret Atwood.
The show has a dystopian tone and the intriguing plotline of a religious autocracy overtaking the United States, and this oppressive government views women as second-class citizens. Anyone who tries to escape it will face horrible punishments, like the main character June (played by Elisabeth Moss). After getting captured, June is forced to be a handmaid, one who carries children for higher-class individuals who do not have children of their own. Sounds pretty dark, right? That's only the beginning. 
Learn more about a potential storyline within the fourth season, involving June's daughter Hannah below. 
A recap on the Hannah situation
During the sixth episode of season four, June's old friend Moira (Samira Wiley) came to her rescue while she was stuck in a desolate Chicago. The pair agreed to work to rescue Hannah from Canada, before June later learns from Nick that Hannah is in Colorado Springs. 
The last two encounters June had with her daughter, Hannah was frightened when she saw June. At one point, June sees Hannah in an abandoned mansion, and Hannah runs and hides behind a guard, Martha. Hannah eventually warms up to her, and June is able to express the love she has for the girl. Later in the series, Hannah is kept in a glass cage with nothing but a doll for company. Hannah seems used to the Aunts and the Guardians, but she recoils in fear when she sees June. 
Nick, a love interest, also gives June photos of Hannah, all of which show the young girl looking happy and smiling. 
Eery foreshadowing alludes to Hannah's brainwashing
Along with Hannah's fear of June, there is also a storyline of a young boy who grew up under Gilead before being relocated to Canada. Evidently, the boy had trouble adjusting and wanted to go back to Gilead despite the new freedoms he had in Canada. Both plot points seem to foreshadow that Hannah may not want to be rescued or leave Gilead, which ties into an interesting tidbit of information provided by the showrunner of The Handmaid's Tale, Bruce Miller. 
According to Express, Miller seems to be contemplating another series based on Atwood's other book, The Testaments. Miller states that, "I hope that 'The Handmaid's Tale,' when it's done, you can buy the DVD and put it next to the book and it's a good companion piece." He continues on to express hopes that The Testaments would be the same, a companion piece that is heavily based on the book, but explores some aspects of the story that weren't fully fleshed out. 
According to Time,The Testaments is partially narrated by Agnes, which is the name Hannah is later given in Gilead. This would mean that if The Testaments were created in a way that is accurate to the book, Hannah would have to stay in Gilead. This could either be because June is unable to get her back, or because Hannah chooses to stay in Gilead, thanks to the extensive brainwashing of the regime. 
Where the story may go from here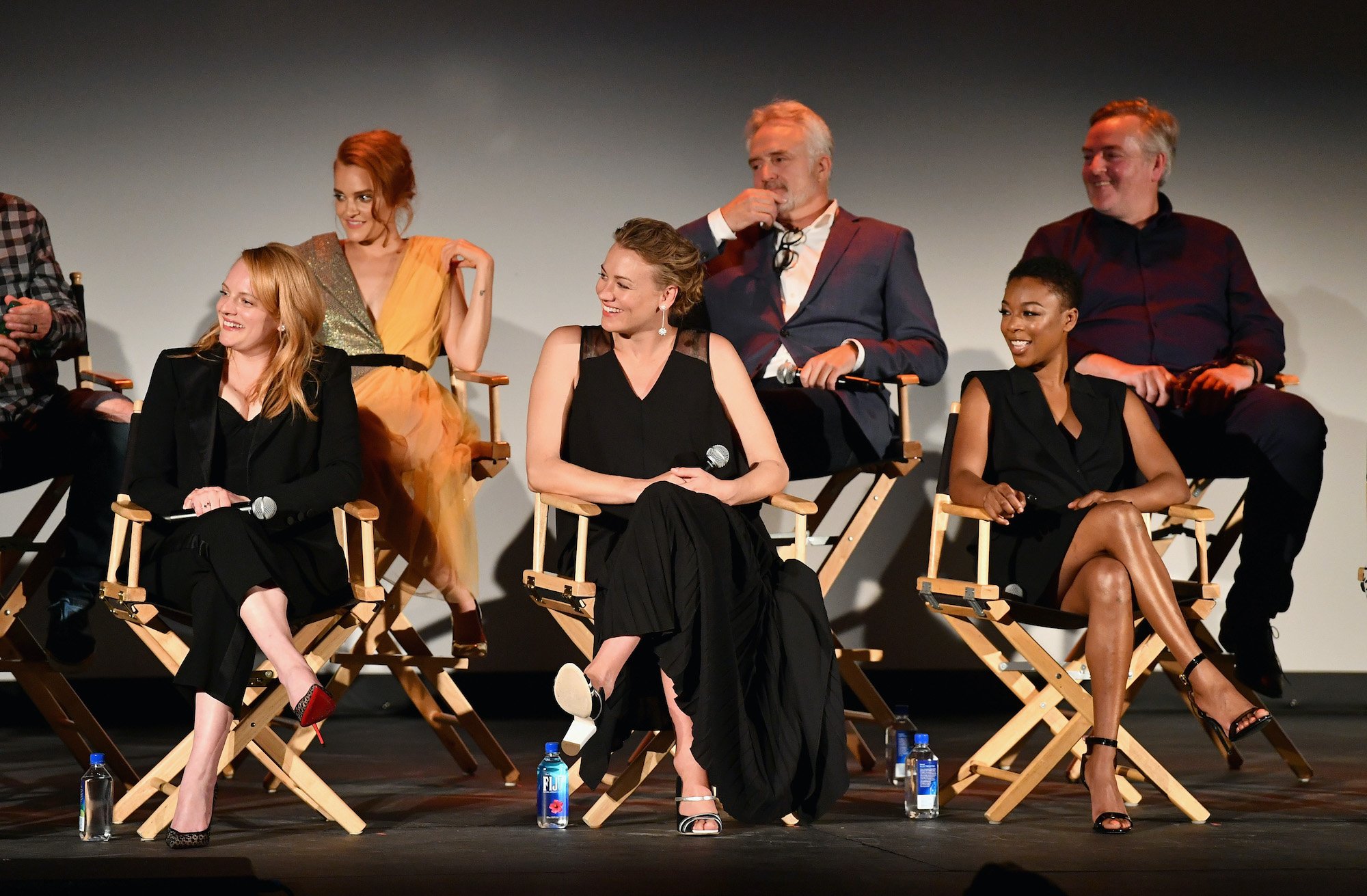 It's hard to say what the writer's have up their sleeves for the series involving Hannah, though many fans are hoping to see June and Hannah reunited before the show's conclusion. The Handmaid's Tale is notoriously ruthless and dark, and although some may cross their fingers in hopes of the mother-daughter pair being together again, it may seem too good to be true to fit with the rest of the show's themes. 
Only time will tell what happens to Hannah, June, and the rest of the compelling characters from The Handmaid's Tale. You can stream all the episodes of the show on Hulu