'The Handmaid's Tale': Joseph Fiennes Was 'Staunchly Against' a Fred Redemption Arc — Will Serena Joy Get One?
At long last, Fred Waterford got his just desserts. The Handmaid's Tale Season 4 finale saw Fred meet his grizzly end at the hands of June and other ex-Handmaids. While viewers hoped for this for the entire series, the show made a habit of humanizing its villains. This treatment was most consistently given to Serena Joy. And the beginning of The Handmaid's Tale Season 4 Episode 10 implied she and Fred would actually have the privilege of getting a normal life in Canada. Thankfully, that wasn't in the cards for the Commander. And actor Joseph Fiennes couldn't be happier about it.
[Spoiler alert: This article contains spoilers for The Handmaid's Tale Season 4.]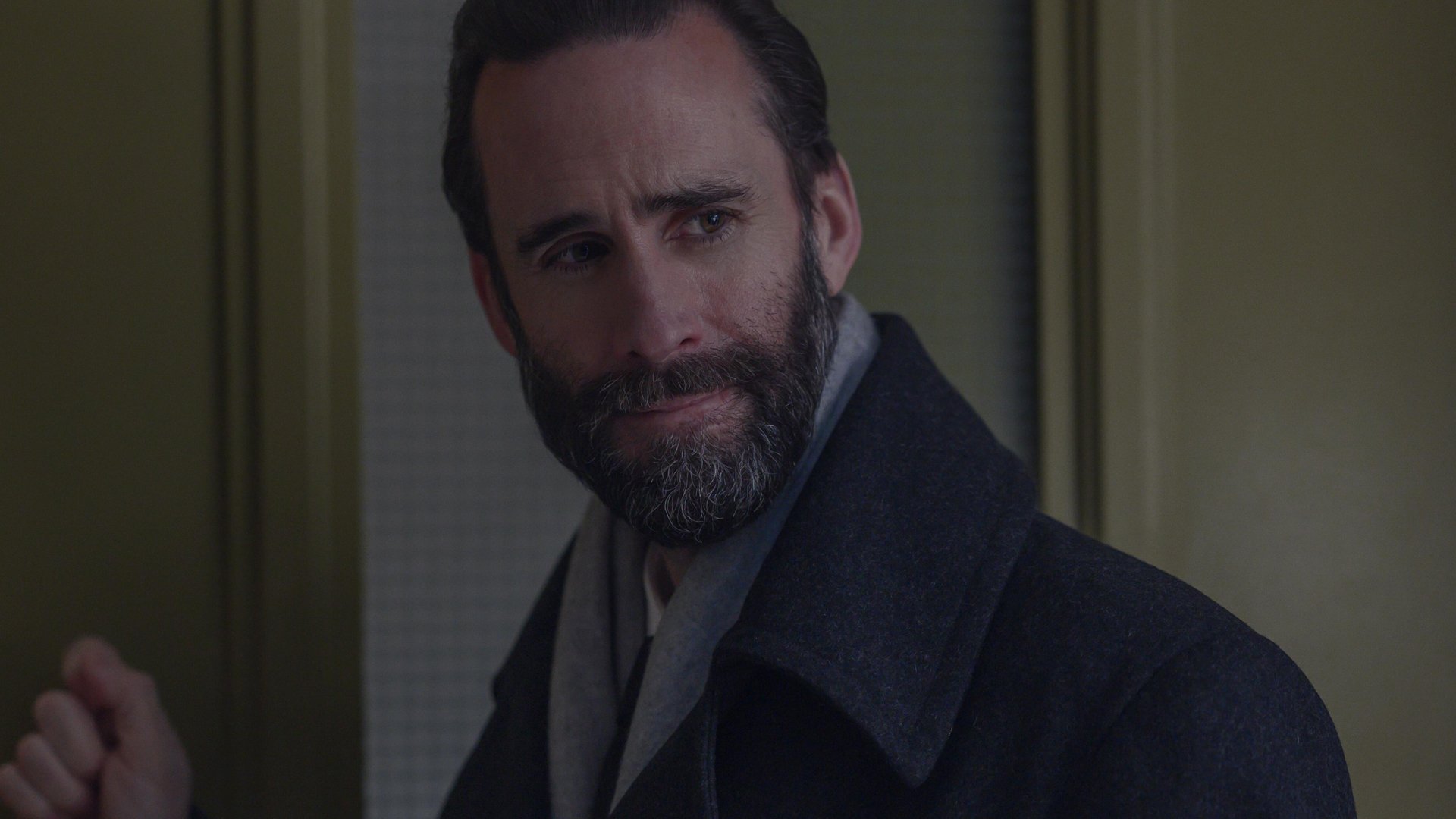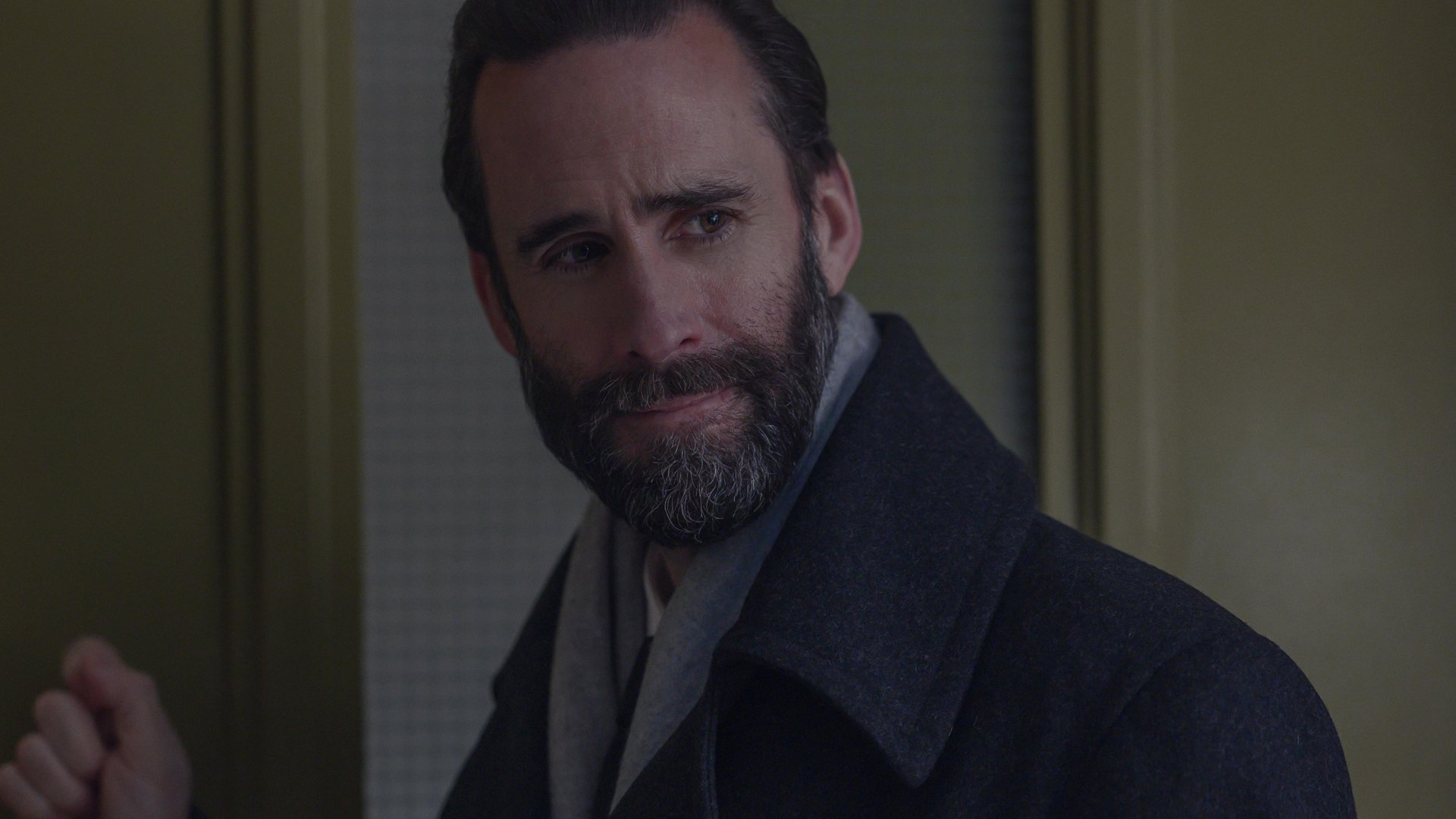 Fred knew he was a monster, Joseph Fiennes says
Fiennes doesn't like Fred anymore than viewers do. In an interview with Vanity Fair, the actor explained why it was so important not to let a repeated abuser like Fred be reframed in a sympathetic light. Of course, there are human layers to everyone. But Fred proved throughout the series — and especially in the season 4 finale — that he's aware of the harm he's caused and thinks he's entitled to not suffer consequences. He said:
"In my mind, I was staunchly against him becoming enlightened. I wanted him to be the face of Gilead. Yes, we all have the potential to change, but in a regime [like Gilead] — like, think about Nazi Germany and the horrors that were perpetrated there — there's a human monster that has to be seen and understood. I just hope that we can understand, in this case, the horror of misogyny and the patheticness of patriarchy in this extreme, and the dangers of theocracy."
Since the finale, Elisabeth Moss has said Fred apologizing to June is what made her kill him. Because acknowledging the suffering you've caused means you knew what you were doing while it happened. Fiennes commented on Fred's toxic self-awareness. He said:
"He will perpetrate again and again and again. There's a sickness there, and for that reason he will never change … My sense is that with his son, he can get a glimpse of what a man should be and the better part of himself. He will never be that person, but I think that he has always been cognizant of him. It's like going to church and getting absolved so you can go and sin again."
RELATED: RELATED: 'The Handmaid's Tale': Joseph Fiennes Will Be in Season 5, Showrunner Confirms
The dangers of Fred and Serena using religion to excuse their abuses
Whenever Fred and Serena would commit new horrors, they would move their religious goalposts to fit their narrative. Everything they did, as Fred said during June's testimony in season 4 episode 8, was for the sake of improving the birth rate and combatting climate change. Fiennes said that was a bunch of crap. It was always about power. He said:
"That is the whole meditation of the character — the utterly horrific, corrosive effects of power. And it suits them in this season. When Fred and Serena emerge from their cells to go and listen to June's testimony, they're confronted by fans saying, 'Free the Waterfords.' You scratch your head and think, 'How could there be a fan club for the Waterfords?' Well, there must be — Gilead started because there was a core group of people who believed a lie. It's an extreme version of Christianity or of puritanical theocracy, and I could never subscribe to that. But it's clear there are people who would, or else Gilead wouldn't be in place."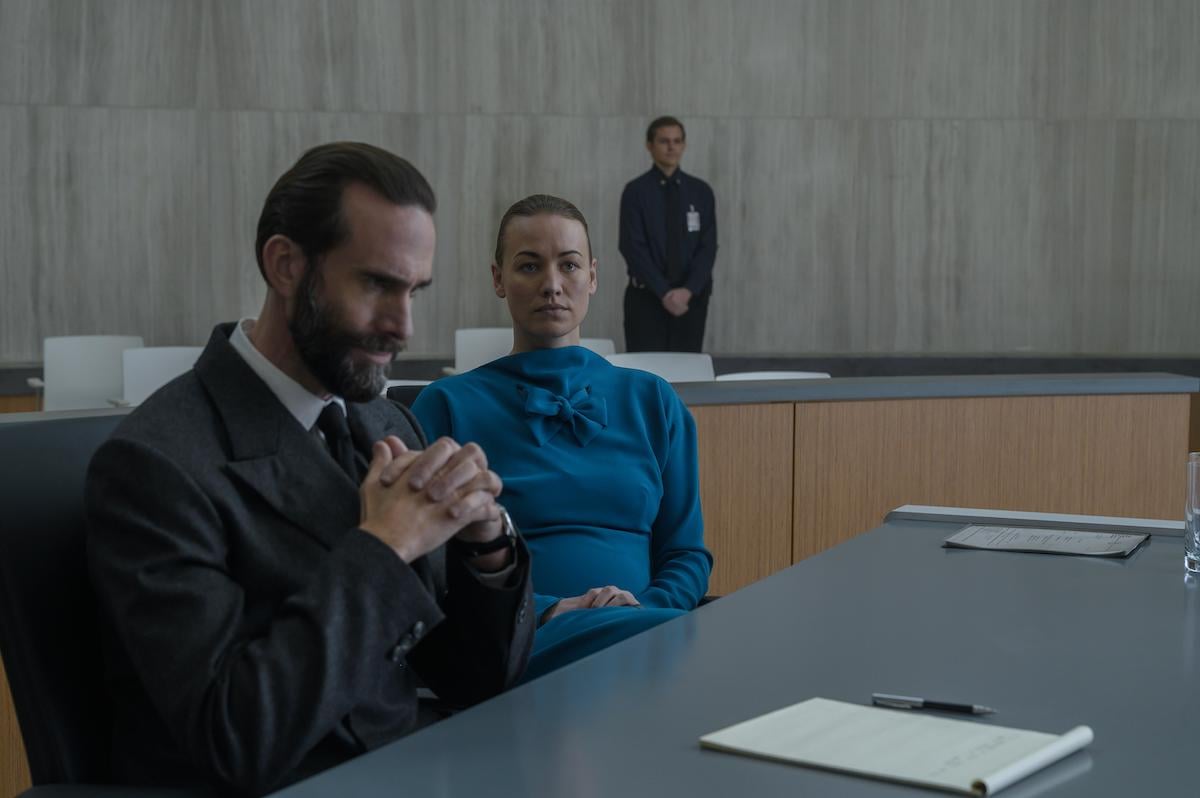 RELATED: 'The Handmaid's Tale' Season 5: Yvonne Strahovski Hopes This Serena Joy Fan Theory Comes True
Serena Joy will use Fred's death to her advantage in 'The Handmaid's Tale' Season 5
The now widowed Serena will have to fend for herself in season 5. And she probably prefers it that way. While no one thinks Serena deserves redemption or a happy ending at this point, even Yvonne Strahovski, it's entirely possible she'll get it. Strahovski told Harper's Bazaar that while she personally hopes Serena becomes a Handmaid, her fate will likely be much more "infuriating." She said:
"There are obviously so many avenues to explore, but I feel like that's such an obvious one that they would never choose to do that. It makes more sense to me to do the more infuriating thing — infuriating to the fans — and that she actually finds success outside of the detention center in Canada in the way of politics or becoming some kind of spokeswoman, picking up where she left off pre-Gilead: writing a book, getting a following, becoming the female president of Canada, I don't know. [Laughs.]"
While trying to redeem Serena in the eyes of fans doesn't seem to be The Handmaid's Tale's endgame anymore, showrunner Bruce Miller implied she will have a scary solid chance of avoiding retribution like her husband. She will use his death to her advantage on this front.
"Think of how much she managed to get out of Live Fred," Miller told The Wrap. "Think of how much she's going to get out of Dead Fred, who doesn't even talk back."
Yikes.