'The Handmaid's Tale': What Happened to June in Season 3?
'The Handmaid's Tale' Season 4 starts April 28. Here, learn everything you need to remember about what happened to June Osborne in 'The Handmaid's Tale' Season 3 before the new episodes come out.
The Handmaid's Tale Season 4 is on its way. The next installment of Hulu's Emmy-winning series premieres April 28. And given where season 3 left off, viewers are in for a wild ride. Here's the cheatsheet for what happened to June Osborne in The Handmaid's Tale Season 3 before season 4 gets started.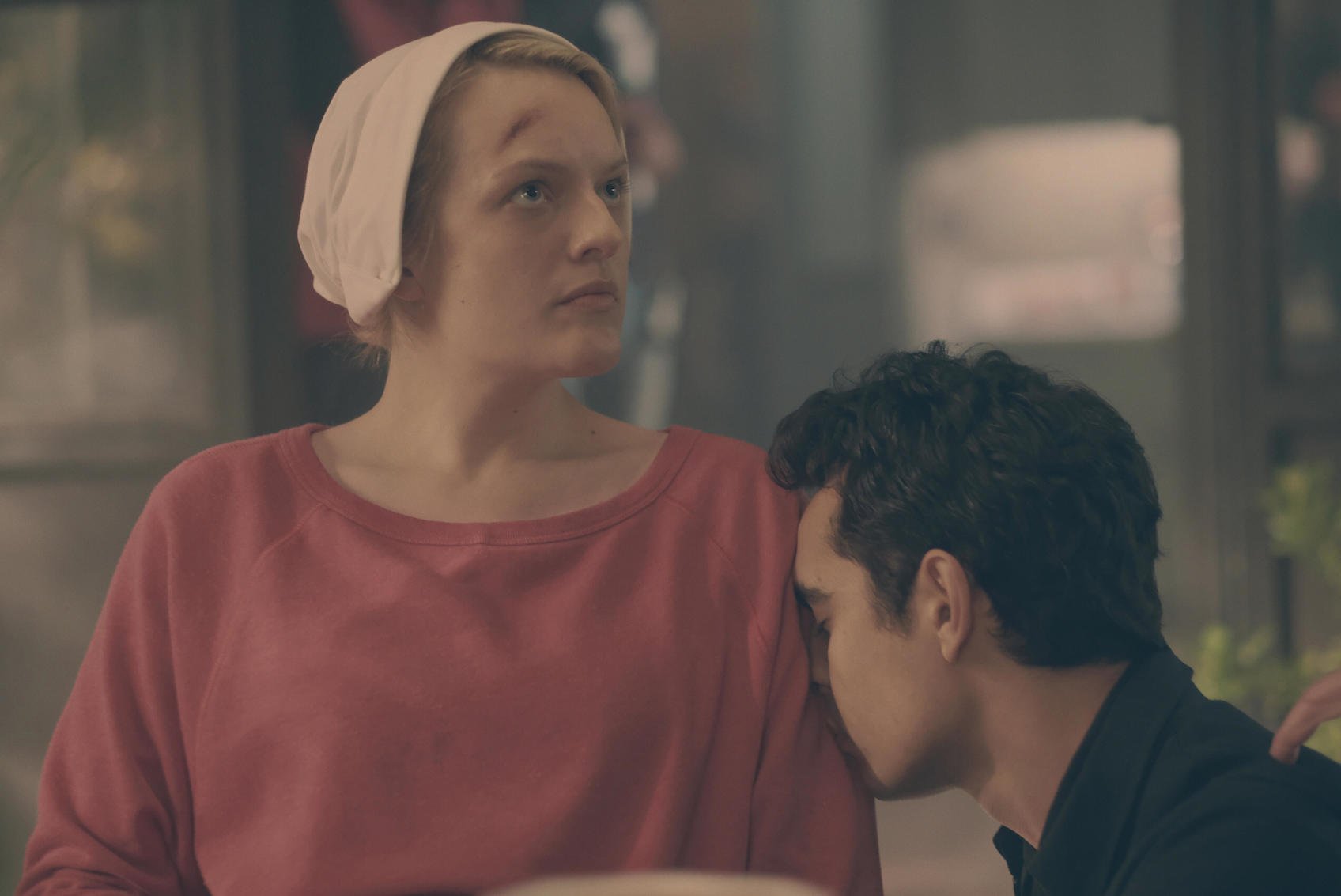 What happens in season 3 of 'The Handmaid's Tale'?
Season 3 found June fully radicalized after five years as a handmaid in Gilead. Elisabeth Moss' character spent the latter half of the season concocting a plan to help a group of children and Marthas flee to Canada through the Mayday network. That plan was inspired by her successful attempt to get baby Nichole out of Gilead with Emily (Alexis Bledel) at the end of season 2.
In the season 3 premiere, Emily and Nichole made it across a river to Canada in a narrow escape from Gilead's clutches. June stayed behind to find her daughter, Hannah. Her hope was to include Hannah in the group of children she was getting out of the country.
To that end, June killed not one, but two people. The first was Commander Winslow (Chris Meloni). The second was Eleanor Lawrence (Julie Dretzin). June had developed a good relationship with Commander Lawrence's (Bradley Whitford) wife. But Eleanor's mental health led to her almost leaking the escape plan to Commander Wilson's widow, Mrs. Winslow (Elizabeth Reaser). When June discovered Eleanor had overdosed, she kissed her head and allowed her to die in order to preserve her plan.
Is June dead in 'The Handmaid's Tale'?
Moss said in a behind-the-scenes video it was "heartbreaking" June had been pushed to that point. She said:
"I think June does really like Eleanor, I think she does care about her. But nothing is going to get in the way of June getting those kids out and no one is. And when she realizes that Eleanor is possibly going to be a threat to the operation, it's one of those almost impossible choices that June has to make. It is something that that character at that time feels like she has to do. I think that it's heartbreaking that June doesn't care anymore. There's nothing that's going to stop her."
June's plan is successful. Rita, a group of Marthas, and a large group of children make it safely to Canada where Moira (Samira Wiley), Luke (O. T. Fagbenle), and Emily (Alexis Bledel) are waiting. Luke painstakingly watches the children disembark the plane hoping to see his and June's daughter, Hannah, but June couldn't find her. And that's why she stayed in Gilead. That, and the fact that she was shot.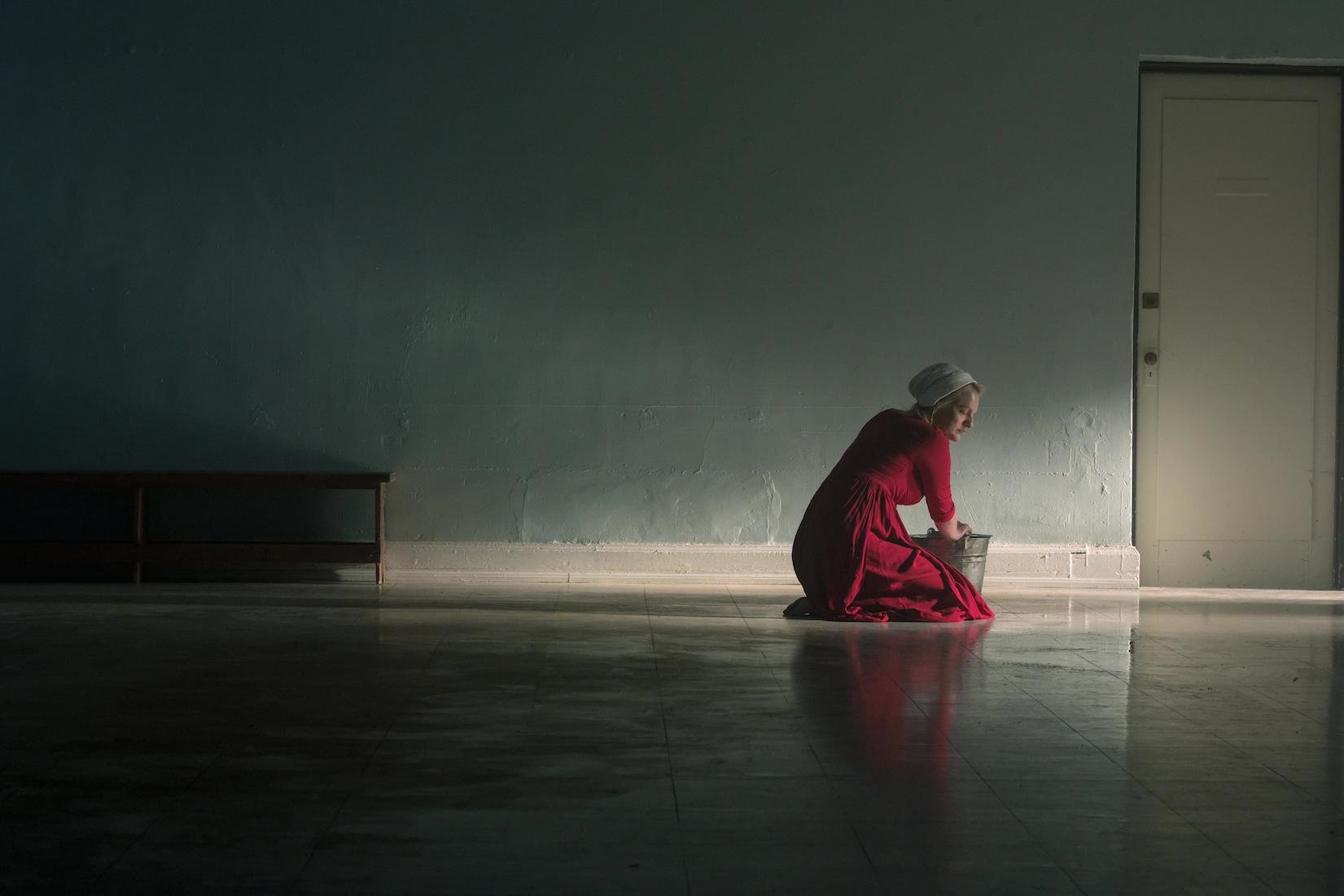 What happens in Season 4 of 'The Handmaid's Tale'?
Trailers for season 4 prove June survived the gunshot wound and is now on the run. The trailers show Nick Blaine (Max Minghella) will struggle with his conflicting loyalty to June and to Gilead. Serena Joy (Yvonne Strahovski) is pregnant and imprisoned. And Fred Waterford (Joseph Fiennes) is still in prison as well.
And as for Aunt Lydia, prepare for a season-long face-off between her and June. As Moss said at a TCA panel:
"God, June versus Aunt Lydia. Power isn't always what it looks like. Power can be dangerous. It can be something that is destructive. And I think, for both June and Lydia, they are both seeking power on their own journeys."
Showrunner Bruce Miller compared the women's season 4 rivalry to Jean Valjean and Inspector Javert in Les Misérables. He said:
"We've got Lydia in this season in a Javert kind of position, where she is just obsessed with June and has so much of her personal worth tied up in what June is doing, and how much damage June is wreaking out in the world that she feels responsible for."
Based on the trailers, it seems June might defeat or escape from her enemies and make it out of Gilead. But one thing's for sure, Gilead has a growing rebellion on its doorstep.