'The Handmaid's Tale': Will Mckenna Grace Be in Season 5?
Mckenna Grace was added to the cast for 'The Handmaid's Tale' Season 4, but will she be in 'The Handmaid's Tale' Season 5? Here, we break down Esther Keyes' character arc and how she could fit into season 5.
Mckenna Grace's Esther Keyes was a captivating addition to The Handmaid's Tale Season 4. But will she be in The Handmaid's Tale Season 5? Here's everything you need to know about Grace's future in the series and what to expect for season 5.
[Spoiler alert: This article contains spoilers for The Handmaid's Tale Season 4.]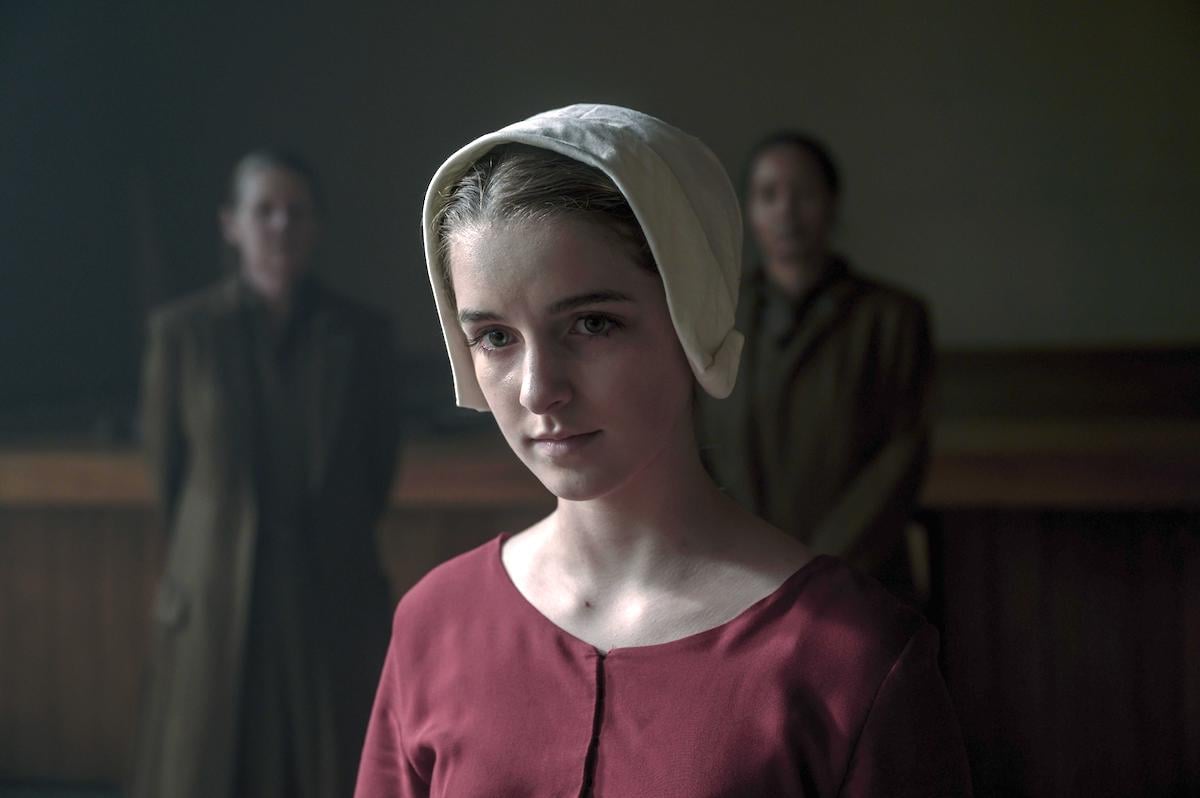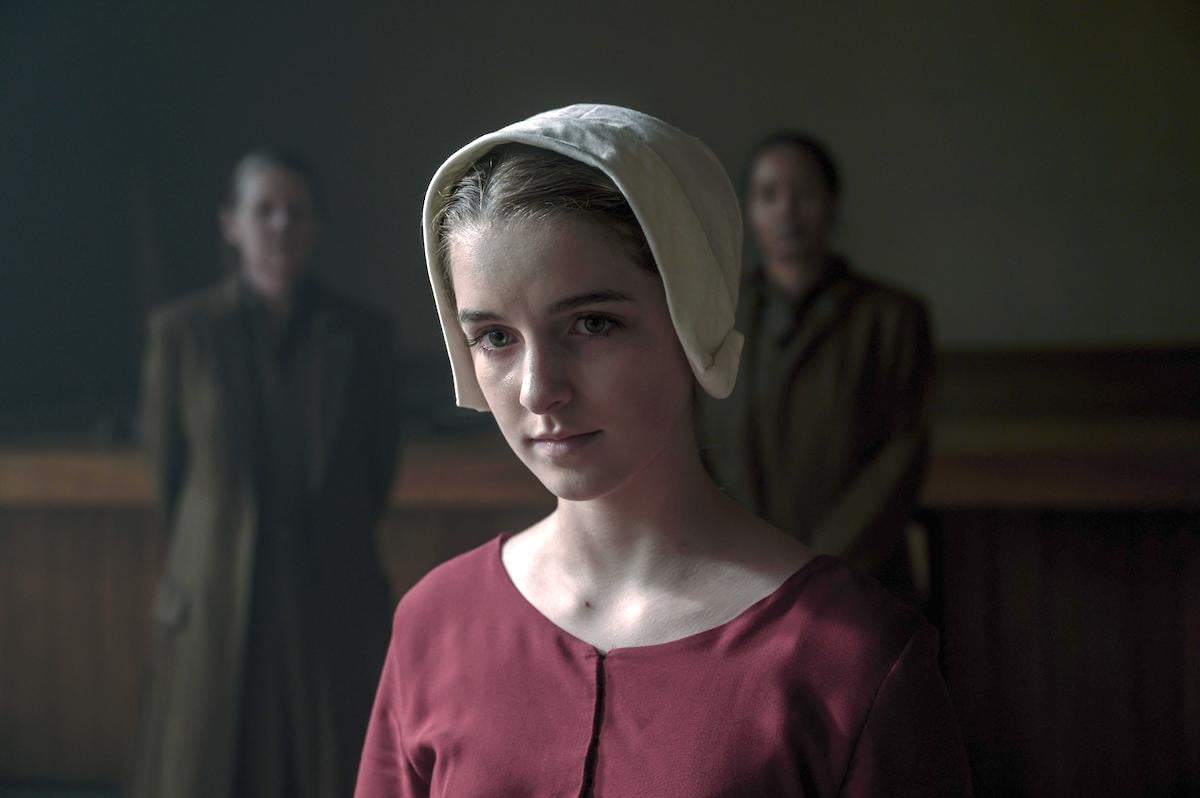 Mckenna Grace's character in 'The Handmaid's Tale' could return, showrunner hints
Mrs. Esther Keyes was a shocking character in The Handmaid's Tale Season 4. She made her debut in season 4 episode 1, "Pigs." Esther is a 14-year-old Gilead wife, which was shocking enough on its own. Her story became more tragic when she tells June her elderly husband allows other men to sexually abuse her.
In retaliation, June (who was particularly ruthless throughout the season) encourages Esther to murder one of her abusers. Esther admires June's violence, as she wants to hurt Gilead as well. And she ends up seeing June as a mother figure, for better or for worse.
Esther was in episode 2, "Nightshade," then didn't appear again until episode 9, "Progress." And to the horror of viewers, she reemerged as a Handmaid. Showrunner Bruce Miller told The Hollywood Reporter Janine and Esther could be the way viewers keep up with the Handmaids in Gilead now that June is out.
"What happens to Janine and Esther definitely affects June as the hub of our wheel," he said. Grace told The Hollywood Reporter in a separate interview she only signed on for a few episodes of season 4. But she would gladly return.
Elisabeth Moss can't wait to see what Esther and Janine do in 'The Handmaid's Tale' Season 5
Esther was arrested by Eyes after they learned she was harboring June and the other Handmaid fugitives on her farm. In episode 9, Esther reappears at the Red Center. She's on a hunger strike in defiance of Lydia and the other Aunts. Madeline Brewer's Janine is also back at the Red Center after being apprehended in the aftermath of the Chicago bombing.
The two didn't get along at all in episodes 1 or 2. But in episode 9 Janine convinces Esther that going along with the Aunts is the way to go. Because the alternative isn't death, like Esther thinks. It's physical torture. Elisabeth Moss said she can't wait to see what happens with those two in season 5.
"I want to know what's going to happen to Janine and Esther and that little gang that's formed of the two of them," Moss told Elle. "Jesus Christ, that's going to be interesting."
June feels a lot of guilt over Janine being stuck in Gilead. Moss told The Hollywood Reporter June will be hellbent on taking Gilead down in season 5 because it will mean the liberation of people she loves.
"She wants to bring the whole system down," Moss said. "And with that would come saving Hannah, saving Janine and the proper revenge on Serena."
No doubt, June will want to free Esther as well.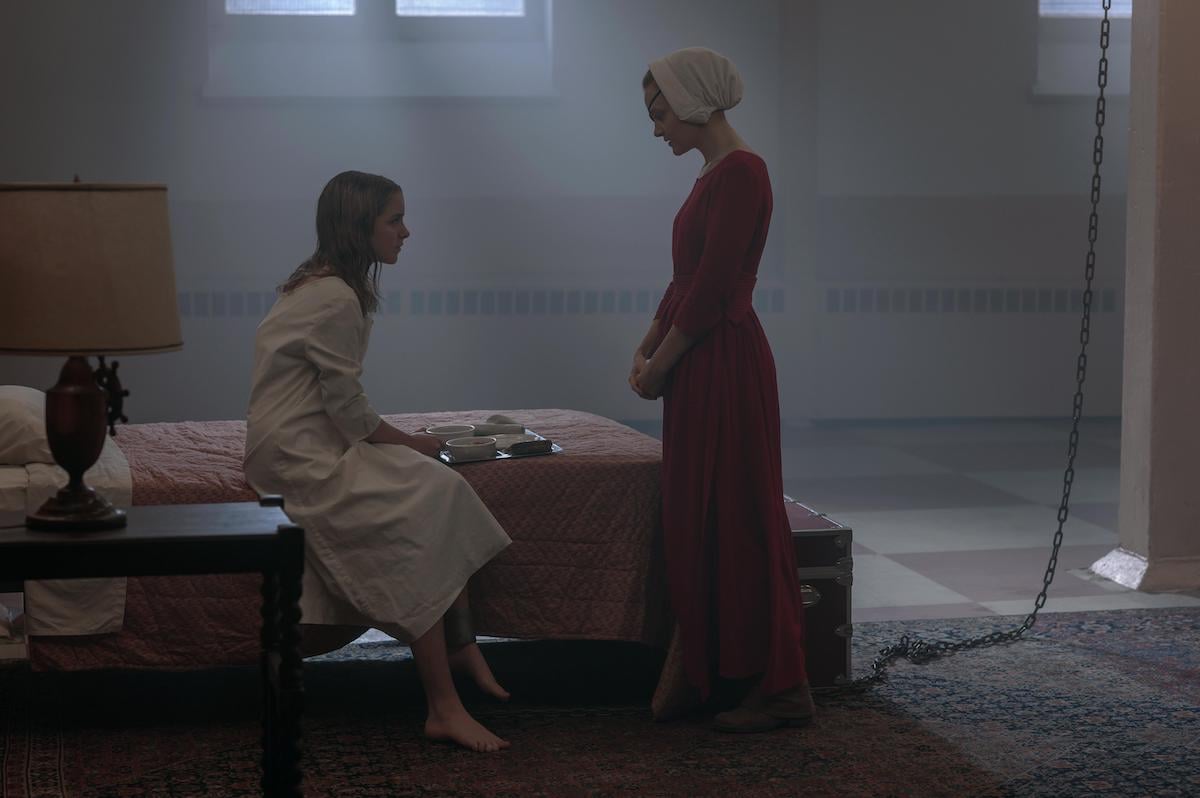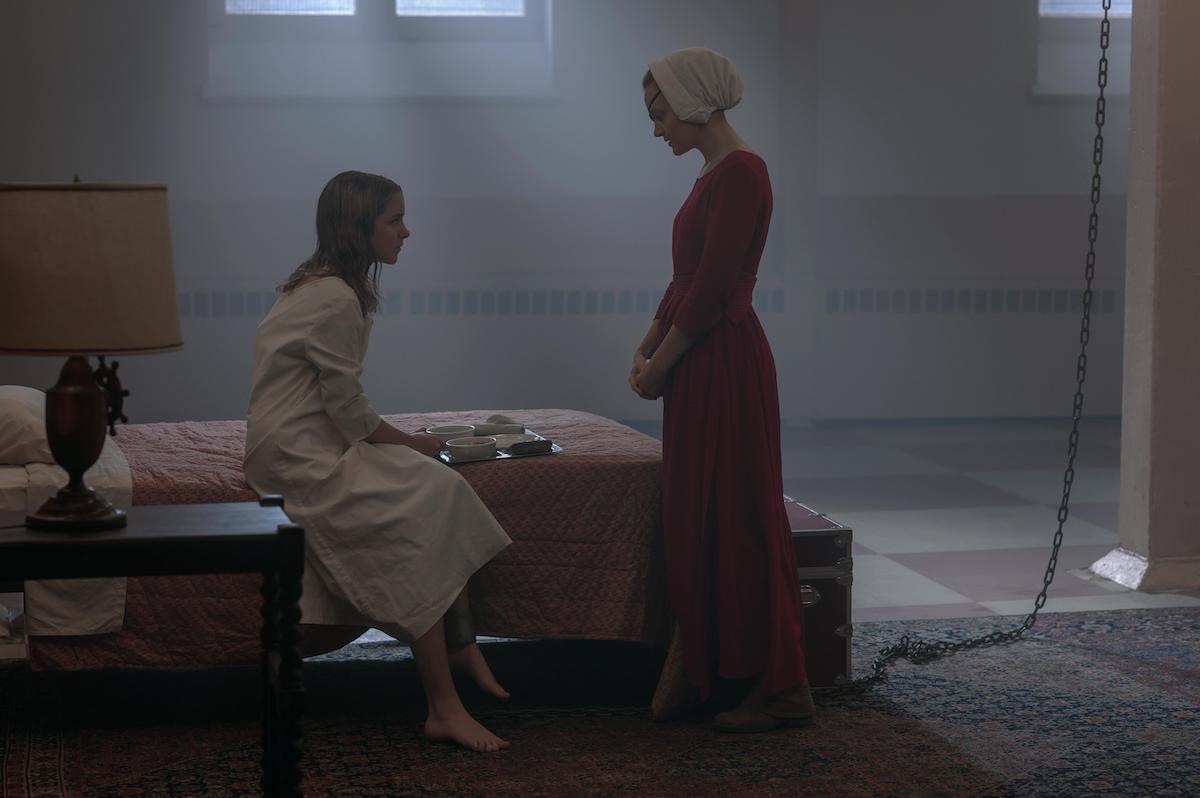 'The Handmaid's Tale' Season 5 plot, casting updates
The Handmaid's Tale Season 4 finale set up a lot of things for season 5. Now that Fred Waterford is dead (what glorious poetic justice that was), Serena Joy will be seeking revenge against June as well. Miller told The Hollywood Reporter in a separate interview Serena Joy will be pissed June bested her more than she'll be mourning Fred's death. In this interview, Miller also confirmed much of the cast from season 5 will return, even Fred actor Joseph Fiennes.
As for Janine, fans are theorizing she could become a Pearl Girl. Pearl Girls are a creation of Aunt Lydia's in Margaret Atwood's The Testaments. They're basically missionaries who travel to different countries trying to recruit women to come to Gilead. If they succeed, they can become Aunts. Fans on Reddit developed this theory based on Janine and Esther's dynamic in season 4 episode 9 of The Handmaid's Tale.
"I think Janine is going to become an aunt and probably the first pearl girl," a Reddit user said. "When she was trying to get Esther to end her hunger strike in Progress, I could see it. She sounded just like an aunt. It'd be a great way to introduce the pearl girls, and I can totally see her as one of them. She fits. Maybe she'll be brainwashed and tempted to defect when she's on her mission in Canada."
"I thought that Janine is just trying to protect Esther from move violence and gain a friend," another user said. "Since June is gone and Alma and Brianna are dead, Janine has no other handmaid friends, and we know she needs to have people close to her."
Hopefully, Janine and Esther will be able to wreak some havoc in The Handmaid's Tale Season 5, which is currently in pre-production.