'The Handmaid's Tale' Season 4: Serena Joy's Baby Should Be Raised by Rita, Amanda Brugel Says
Amanda Brugel, who plays Rita in 'The Handmaid's Tale,' thinks Rita should be tasked with raising Serena Joy's baby. Find out what else the actor had to say about Rita's journey in 'The Handmaid's Tale' Season 4 here.
The Handmaid's Tale Season 4 revealed Serena Joy's pregnancy before the season started. With a pre-season reveal like that, it must mean her pregnancy won't go as smoothly as she hopes. While Serena Joy and Fred Waterford are determined to win their legal battle and be with their child, Amanda Brugel revealed she thinks the baby should be put in Rita's care.
[The Handmaid's Tale spoilers ahead.]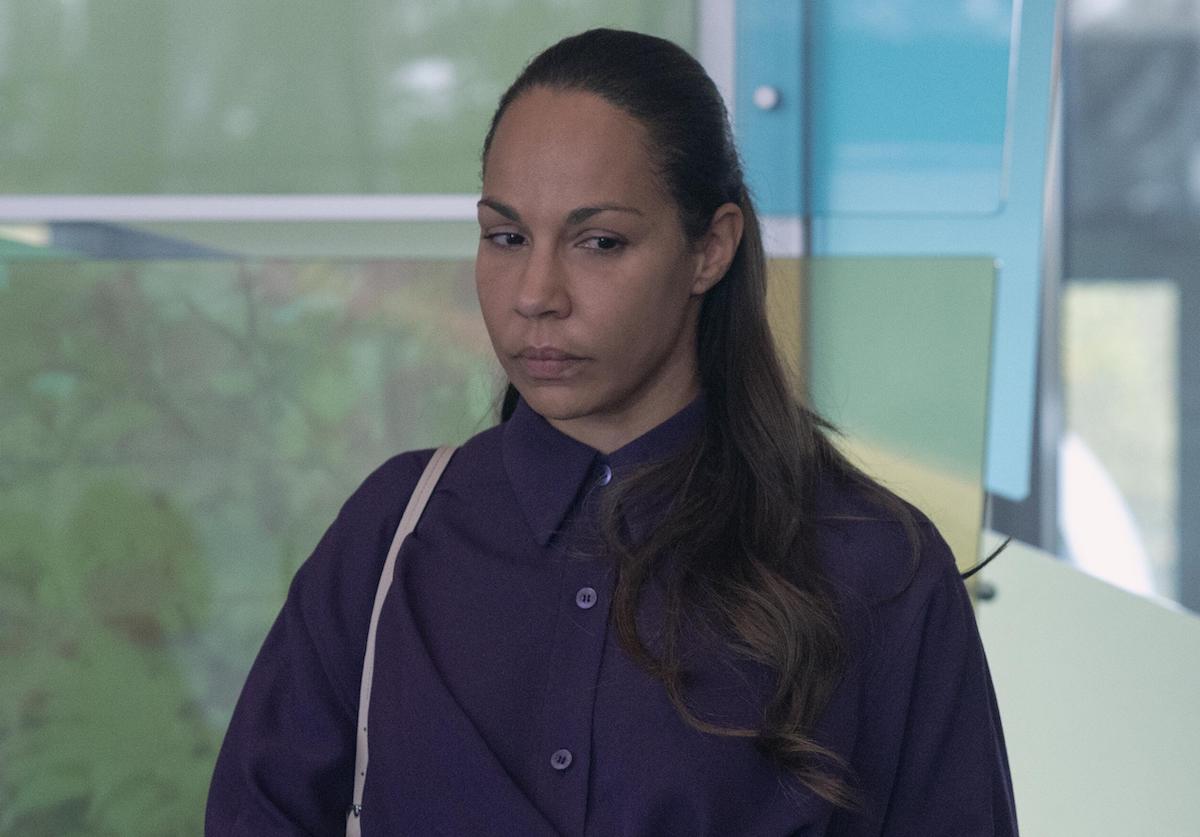 Serena Joy's pregnancy could be 'worst-case scenario'
It seems nearly impossible that Serena Joy is pregnant, but she is. And it's most likely that Fred is the father. Serena learns her baby news in season 4 episode 2, "Nightshade." In season 4 episode 4, "Milk," Rita learns Serena wants to see her. She obliges and visits her in prison. That's when Serena tells Rita she's pregnant with a baby boy and that she wants to keep the news from Fred.
It's a shockingly positive exchange between the two women. Rita is genuinely happy for Serena's baby news, despite the fact that Serena and Fred kept her captive in Gilead. In classic Serena fashion, she takes advantage of the former Martha's kindness by telling her lawyers Rita will testify on her behalf. Nope! Instead, Rita meets with Fred and tells him about the baby.
Serena got lucky by getting pregnant, but The Handmaid's Tale showrunner Bruce Miller said it's "worst-case scenario" for everyone else. He told Variety:
"It's something I was absolutely fascinated to see that character go through, both because I want her to feel all the good feelings, but also I want her to feel what it feels like to have that baby away from her and to not have control over that child. But, I think in a lot of ways it's the worst case scenario for the audience because they're going, 'Oh sh*t, Gilead works.'"
Will Serena Joy's baby be taken away in 'The Handmaid's Tale' Season 4?
Miller hinted Serena won't have the chance to raise her baby on her own.
"She clearly doesn't deserve to be happy," he said. "But maybe there's a world where she deserves to have a child and have it be taken away from her."
In season 4, Rita is struggling to acclimate in Canada. She was trapped in Gilead for so long that she started to enjoy parts of her life there. The structure, the routine—these were the things in which she found peace. She tries to recreate that feeling by baking bread from scratch in her new apartment. But she still lets herself indulge in the things she couldn't have in Gilead, like Coke and sushi.
In an interview with Elle, Brugel explained Rita's mindset, why she seemingly misses Gilead, and how that all contributed to her meeting with Serena.
"I think she was reminded of her old life, something she was used to," she said. "And she fell back into that dynamic."
Raising Serena Joy's baby would give Rita 'purpose,' Amanda Brugel says
Just because Rita is craving some normalcy doesn't mean she sees Serena as a friend, however. Brugel continued:
"When Serena starts talking about [how] her and Rita had been friends, I think Rita quickly realizes Serena is weaving her web again. For the first time ever, she had the freedom to say, 'No, thank you.' She was drawn in and wanted to see something familiar, but by the end was like, 'Oh no, you're up to your old tricks, I'm out."
Brugel agrees with Miller, in that Serena Joy shouldn't be allowed to keep her child. She revealed she thinks the baby should go to Rita as poetic justice. Rita's 19-year-old son, Matthew, died fighting in the Gilead coup, although it's not known which side he fought on. She said:
"I'm hoping truly that Serena Joy's son gets taken away from her, and then I get it. Because Serena Joy and everything they did with Gilead took my son away—we find that out in season 2. So, an eye for an eye. I'm not going to take her son, but I won't say no if I have a baby to raise, because again, that would give Rita purpose. It would give her a child back that was taken from her. Also, I would totally take the baby to go and visit its mom in jail. That's really where I want to see her end up in season 5."
Rita is still on the search for her family in season 4. Hopefully, she'll be reunited with them in the future.