'The Handmaid's Tale' Season 4: Elisabeth Moss Reveals How She Directed June's Testimony Scene
Elisabeth Moss made her directorial debut with three episodes of 'The Handmaid's Tale' Season 4, including episode 8, 'Testimony.' Moss directed herself through June's testimony in Canada. And the actor broke down her creative process behind the intense scene in a recent interview.
Elisabeth Moss made her directorial debut in season 4 of The Handmaid's Tale. Episode 3, "The Crossing," episode 8, "Testimony," and episode 9, "Progress" were all helmed by Moss. Each episode was pivotal for the season and by no means easy work. But "Testimony" showed June testifying against Serena Joy and Fred Waterford in Canada. And that came with its own unique challenges. Moss revealed her creative process for the scene from both a directorial and acting standpoint in a recent interview.
[Spoiler alert: This article contains spoilers for The Handmaid's Tale Season 4.]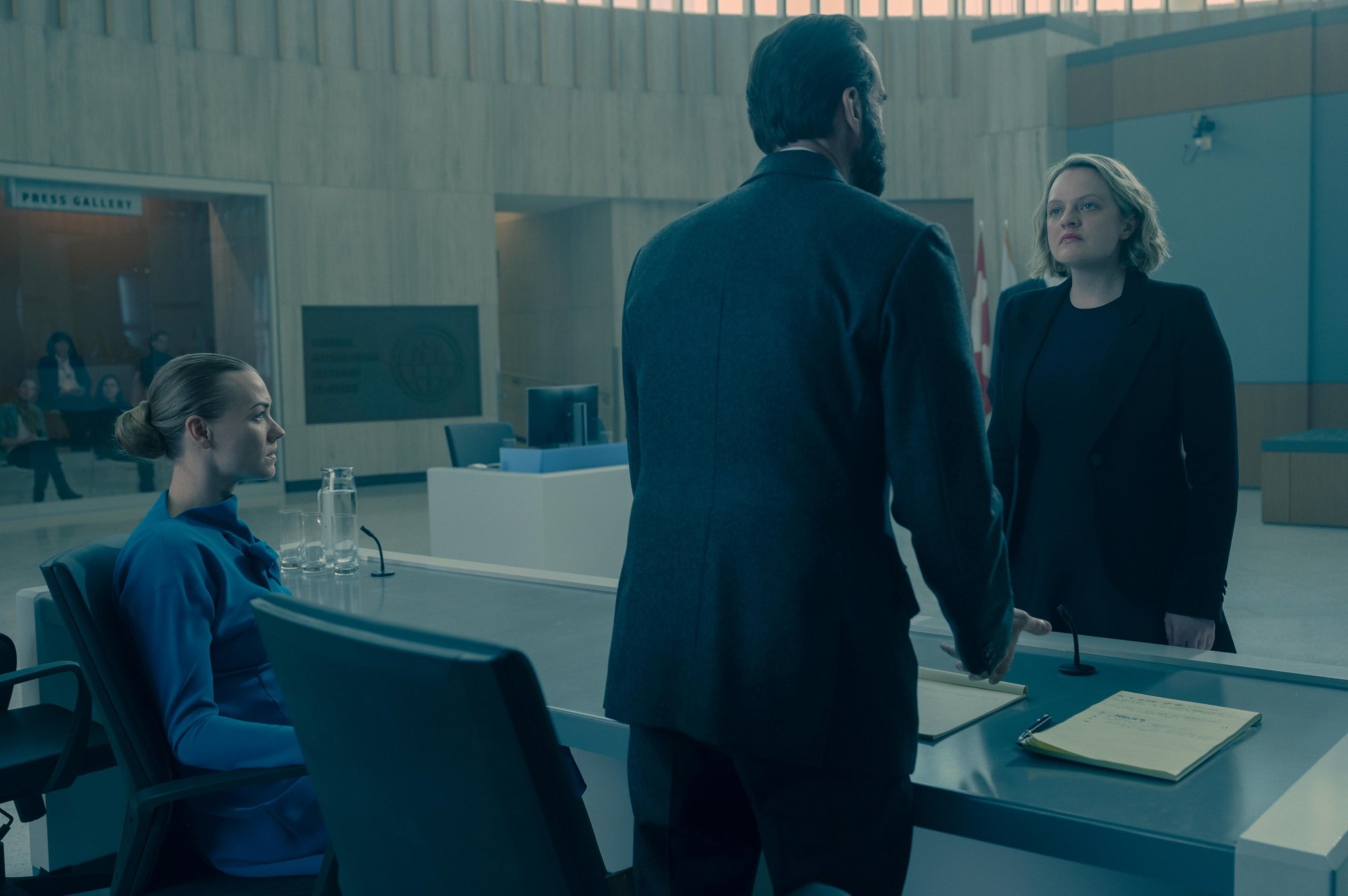 Why June's testimony in 'The Handmaid's Tale' Season 4 was filmed in 1 continuous shot
Moss told The Wrap there was a lot to tackle in season 4 episode 8. The court scene alone took two full days to film. And Moss started working on the intense scene by filming everything but June's monologue on day one. Day two was dedicated to filming her character's testimony in one shot.
There were a lot of reasons Moss opted to film the monologue on day two, but having extra time to memorize June's full testimony was definitely a plus, she said. The writing team wrote the scene so June's testimony was broken up into multiple shots, but Moss felt it was more powerful to keep the camera on June the entire time. She said:
"The reason why we did it in one take was I didn't want to give the audience a chance to look away, in the same way that June is forcing that courtroom, the ICC, Fred and Serena, to face everything they have done to her and her friends and family over the last few years. I wanted the audience to not be able to look away and have to hear the whole thing. So it was a difficult thing to shoot."
June's testimony was going to be much shorter until Elisabeth Moss asked for a change
June's testimony had to do a lot of heavy lifting. She wasn't just describing things she experienced in Gilead — she was summarizing all of the years of abuse she and other women were subjected to. This also marked the first time Luke, who was present in the courtroom, heard the details of what his wife endured.
Summarizing all of that trauma in a succinct way seems like an impossible task, both for June and the writing team. Moss worked closely with writer Kira Snyder on the episode. And according to the Mad Men alum, they had a different vision for the monologue at first. But she realized this wasn't just June's opportunity to get justice — it was the first testimony in the first court case against Gilead leadership. Moss said:
"Originally in the script, we didn't have the whole testimony written because, my God, that's so long. You know, how are we going to recap the whole show? So in the original script, the whole testimony wasn't written — it was maybe half of what you see in Episode 8, with some fading in and fading out throughout the speech. So we sort of cut throughout it. And when I got the script, I asked, 'Can we write the whole thing? Can you just do me a favor and write the whole speech?' Because I thought, you know what, let's try and if it doesn't work, we won't use all of it and we'll figure out another way to do it. But I thought, we may have earned this moment and regardless, as an actor, I needed the whole speech anyway, you know? So they wrote the whole thing."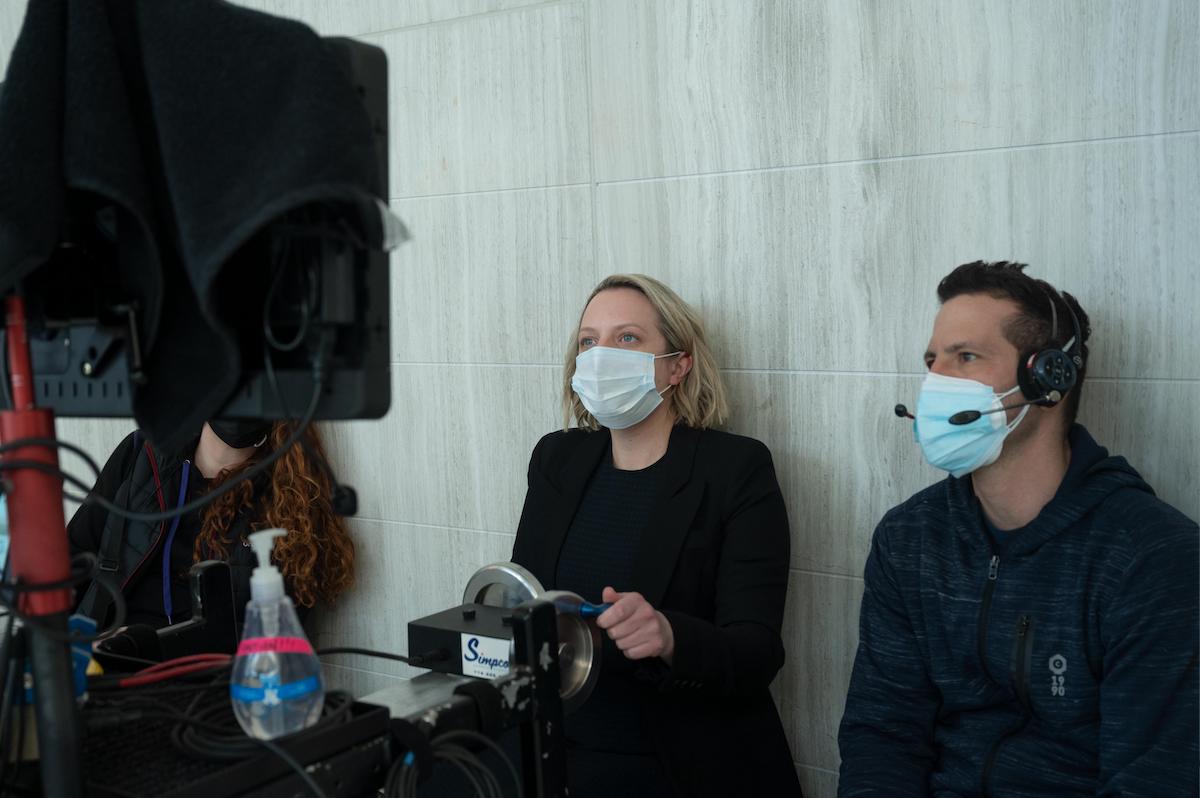 Elisabeth Moss says June's court scene was 'cathartic' to film
Neither June nor Moss necessarily expected to have this day in court. June has been operating as if Gilead could kill her at any moment for a long time. This has resulted in her taking ruthless action to hurt Gilead because she assumed she wouldn't get to later. Getting back at the regime through the legal system isn't something she expected.
"It felt cathartic for me as an actor. It feels cathartic for the audience," Moss said.
But that catharsis didn't last long. At the end of The Handmaid's Tale Season 4 Episode 9, June learns Mark Tuello made a deal with Fred that guaranteed his freedom. The prosecution dropped its charges against Fred in exchange for the information he has about Gilead's inner workings.
June had spent most of the episode rather happy. She got to reunite with Nick and learn vital information about Hannah's whereabouts. Mark's reveal threw all that joy to the wayside. In the season finale on June 16, June will take getting Fred his just desserts into her own hands.