'The Handmaid's Tale' Season 4 Episode 7 Script Reveals June's Real Reaction to Serena Joy's Pregnancy
'The Handmaid's Tale' Season 4 Episode 7, 'Home,' featured an intense confrontation between June and Serena Joy. And the 'Home' script reveals June's feelings that drove her to visit Serena in prison.
Audiences saw June confront Serena Joy in her prison cell in The Handmaid's Tale Season 4. But what they didn't get to see was June's initial reaction to Serena Joy's pregnancy. Luckily, the Emmy-nominated script for The Handmaid's Tale Season 4 Episode 7, "Home," was recently made public. And it reveals what exactly was going through June's head after Rita broke the news.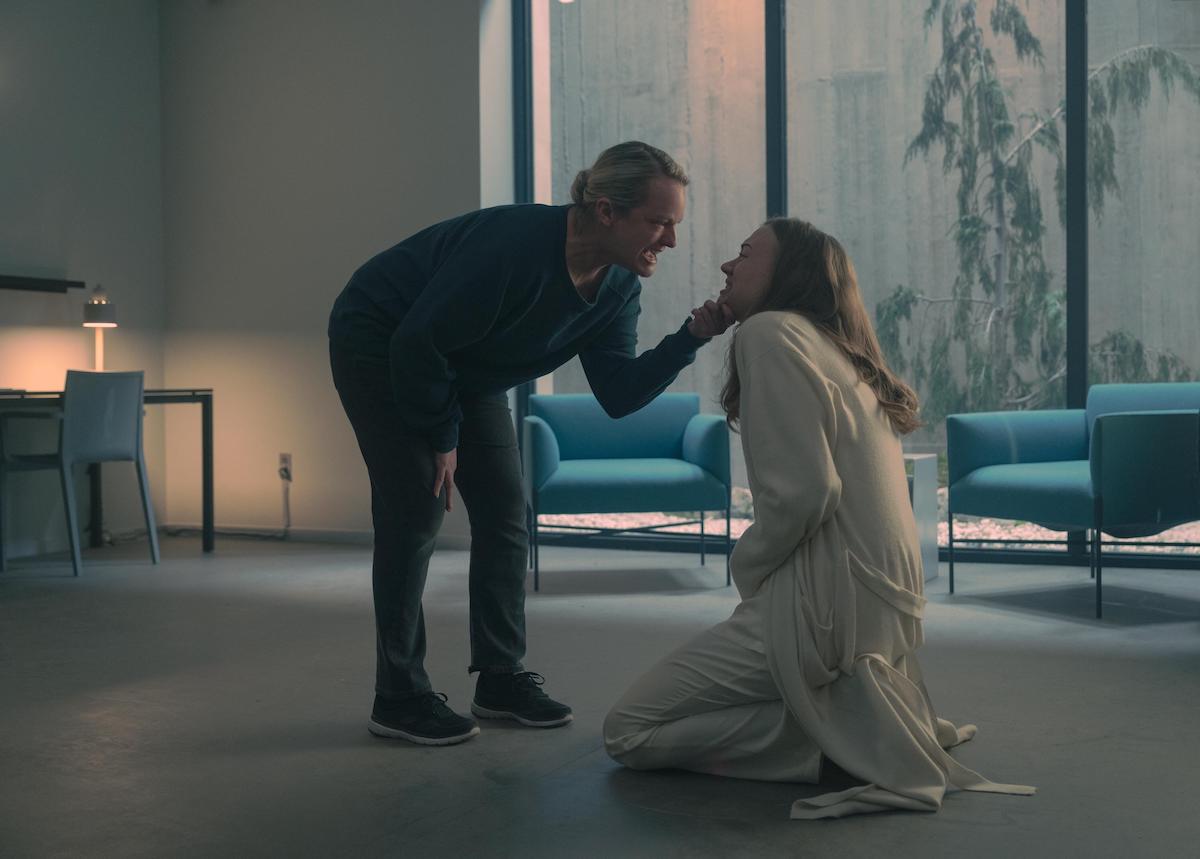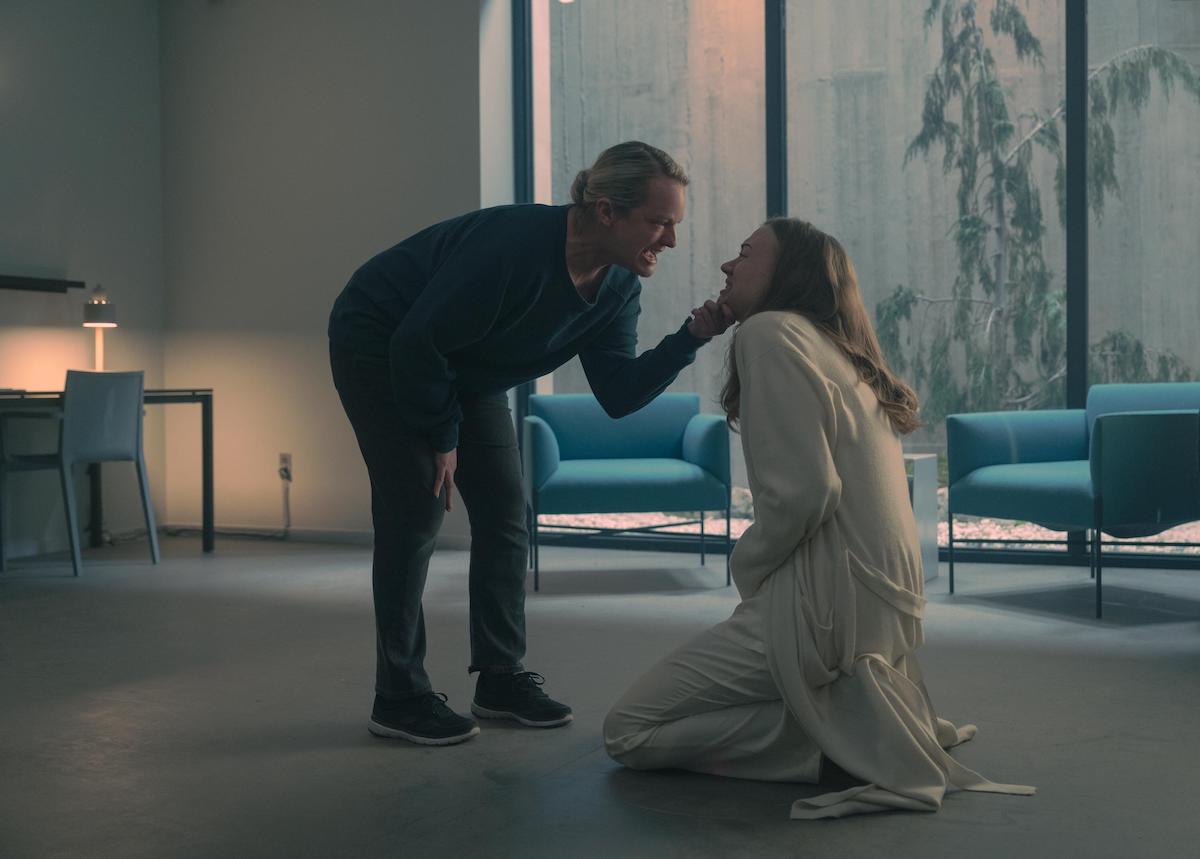 What episode does June confront Serena?
June and Serena came face-to-face in The Handmaid's Tale Season 4 Episode 7. The episode marked June's first full day of freedom in Canada since fleeing Gilead with Moira. And it also saw her reunited with Nichole, Emily, and Rita. She's having drinks with Emily, Rita, and Moira at Moira and Luke's house when Rita reveals she saw Serena and that she's pregnant. Writer Yahlin Chang broke down her Emmy-nominated script for Deadline. And she said writing June and Serena's subsequent confrontation was fun. (Truly, it was a delight to watch as well. Just desserts, coming right up!)
"June confronting Serena was actually fun to write because after all of June's confusion and shock being in Canada, there was something extremely clarifying in her being able to confront Serena," Chang said. "They're in a total reversal of their positions in Gilead because in this scene in Canada, June, deliciously, has all the power."
Chang added that "Home" was all about June not feeling like herself in Canada. And that led to a gut-wrenching realization for the character. She said:
"Essentially, her trauma prevents her from getting her fairy-tale ending. In Gilead, her anger and her desire for vengeance are what kept her alive, what gave her purpose and meaning. For all its faults, Gilead was a place where June knew who she was. She doesn't know who she is in lovely Canada. Where does she put all her hate and rage? Ironically, she doesn't really find her 'home' (episode title) until she finds the perfect repository for her rage — Serena. She can turn all her shame and self-hatred out towards Serena. In the saddest way possible, Serena is her 'home.'"
June's reaction to Serena Joy's pregnancy in 'The Handmaid's Tale' Season 4
June's true reaction to the baby news was internal on-screen. But the script reveals what she was thinking. And it's easy to see why she chose to visit Serena in prison.
"Is it his? The Commander's?" June asks.
"Yes," Rita cautiously replies.
"It's a stab to the gut," the script says of June's feelings in that moment. "Of all the f—ing people in the world. Serena got what she wanted." It continues:
"June can feel herself spiral, the black hole of rage and resentment that had ruled her for so long growing and threatening to swallow up everything. But she can't let herself. That was then. This is now. She looks at her friends. She can't ruin their lovely evening. She quickly pulls up. Her friends clamor to save it too. As June talks, she wishes what she's saying into being."
The next thing June says is, "F— her. I don't care." But of course, she absolutely does.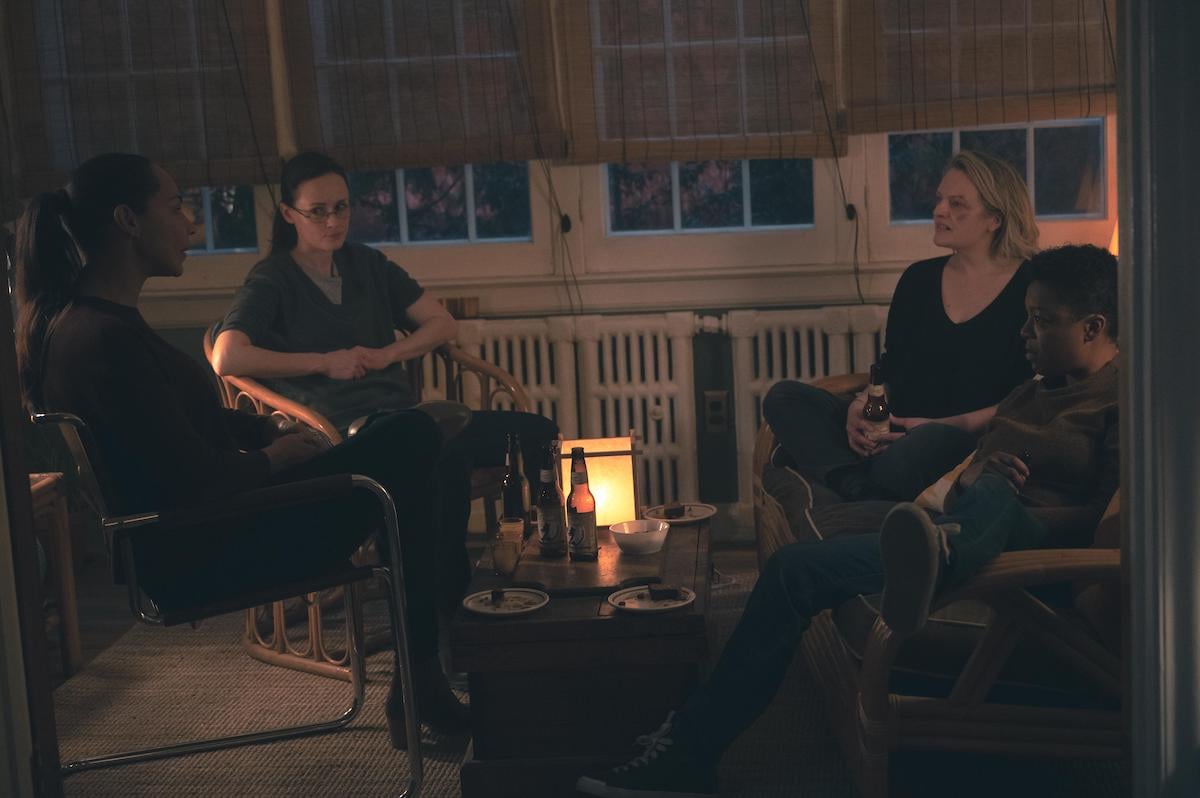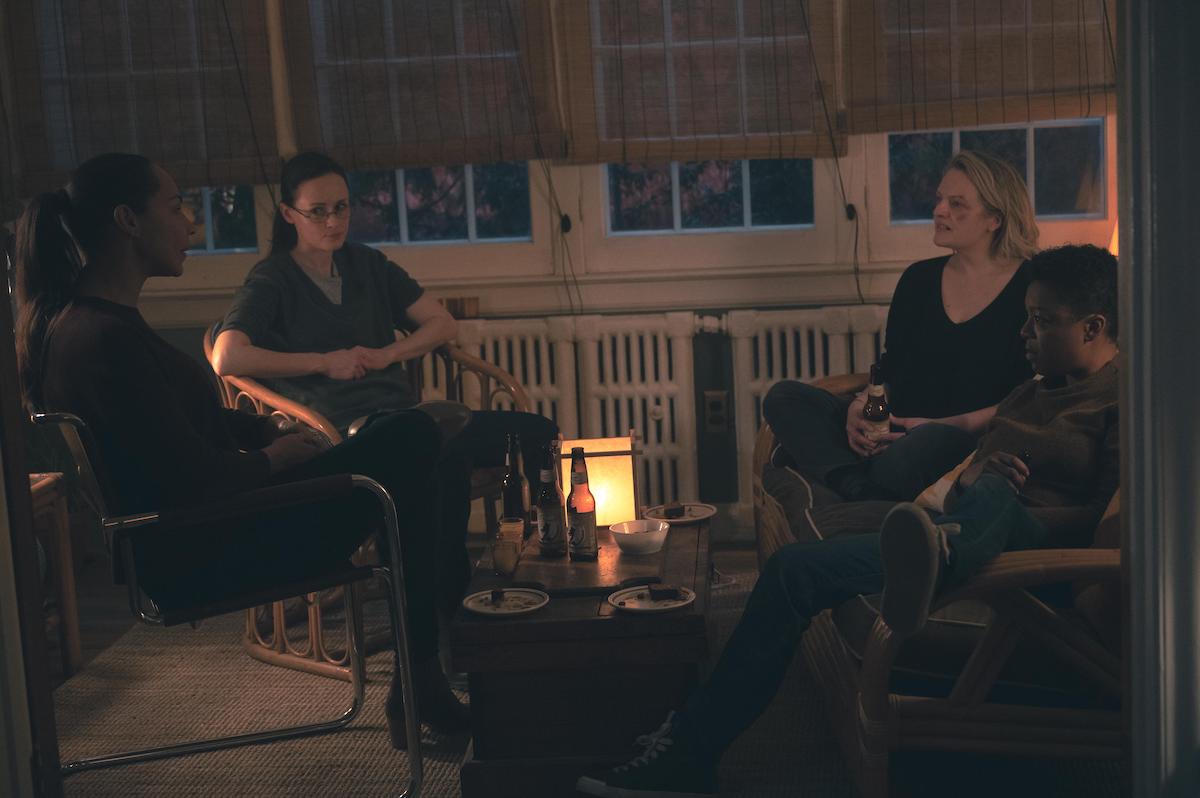 'The Handmaid's Tale' Season 4 Episode 7 writer's favorite line
Later that night, June sneaks out to see her former captor. And of course, Serena asks for forgiveness — a move Yvonne Strahovski said was just "strategy."
"I believe the Lord brought you here so that I could make amends," Serena says. June replies:
"I brought myself here, so that I could tell you how much I hate you. You don't deserve to make amends to anyone. All you deserve is a life full of suffering and shame. You destroyed my life, my family, my friends, my country, and my child. There is no one less worthy of redemption than you."
Serena apologizes again. And then, as the script says, June realizes what she's doing. It reads:
"June looks at Serena, down on her knees. This is her moment to be gracious. To forgive. To rise above. She looks at Serena clutching her belly. And suddenly understands why Serena's trying so hard at redemption. So she hits her where it hurts."
The next line was Chang's favorite of the entire episode, as well as just about everyone else's.
"You want to know why God made you pregnant?" June says, seething. "So that when He kills your baby inside your womb you'll feel a fraction of the pain you inflicted on us when you tore our children out of our arms. Do you understand me? Do you understand me?"
The dialogue ends there, but the descriptions of June's feelings continue.
"Serena weeps, destroyed," it says. "June is triumphant, reveling in her power and her malice. She leaves. God, that felt good."
It sure did.