'The Handmaid's Tale' Season 4: Fans Think This Clue Suggests Serena Waterford is Pregnant
Serena Joy Waterford will certainly be back in The Handmaid's Tale Season 4, and fans can't wait to see whether she continues to encourage the Republic of Gilead or has a change of heart. The show's new teaser trailer gives some clues as to what fans can expect going forward. And some think there's a clue within season 3 suggesting Serena Joy is pregnant.
Is Serena Joy Waterford good or bad in 'The Handmaid's Tale'?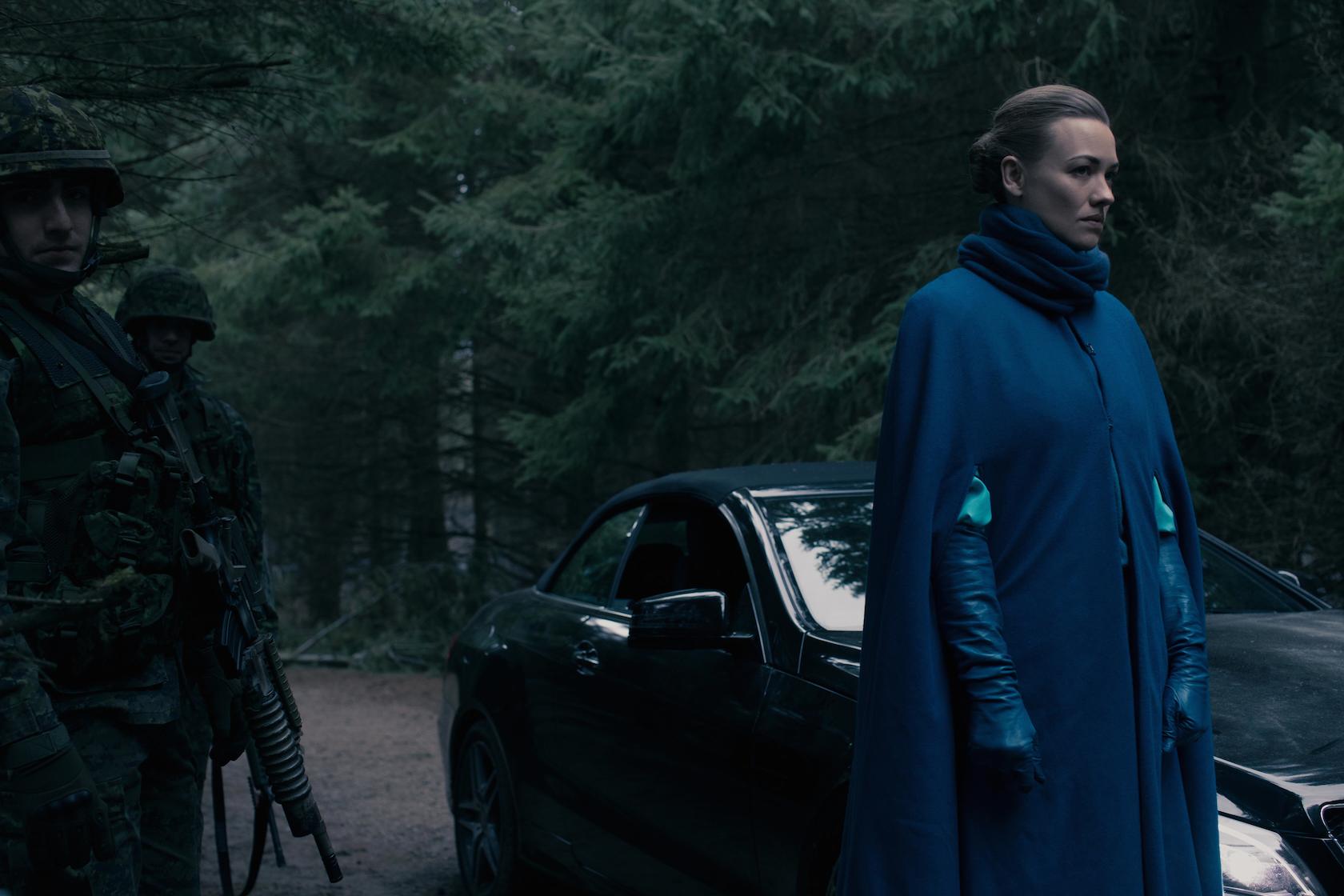 Serena Joy Waterford is the wife of Commander Fred Waterford, and the two were instrumental in starting Gilead together. From the very start of the show, Serena abides by Gilead's strict laws, and she has many expectations for her handmaid, June Osborne (known to her as Offred).
While Serena Joy initially seems wicked in nature, she shows a few redeeming moments by The Handmaid's Tale Season 4. She allows June to take her daughter across the border to have a better life outside of Gilead. But she later regrets this choice and does everything in her power to bring the child back.
"I think motherhood in my real life has solidified for me just how badly Serena wants this baby," Yvonne Strahovski told Katie Couric about her character. "In having a child you realize that you will do anything for it and Serena believes that Nicole is her baby and so she will do anything for her baby."
As for whether Serena Joy is truly good or bad, she's certainly villainous but also sympathetic. Fans get a glimpse into her life prior to Gilead, and it's clear she considers leaving it all behind.
Does Serena Joy get pregnant? Fans think a past episode suggests as much
Now that The Handmaid's Tale Season 4 teaser trailer is here, fans are speculating about what will happen in Gilead. The trailer begins with June out of her handmaid garb and into typical clothing. She's standing in the middle of an abandoned street, as it's clear she's escaped Gilead and working with the resistance.
As for Serena Joy, she makes a brief appearance in the trailer. But fans think one of the final episodes from season 3 gives away a potential plot point for season 4. According to the Daily Express, a fan noticed imagery from season 3, episode 11, after Serena Joy slept with Fred prior to their arrival at the Canadian border. The image in The Handmaid's Tale shows Serena sleeping on one bed, Fred sleeping on the other, and a womb-like lamp shining brightly between them.
"Note the womb imagery with the lamp in the middle," the fan wrote.
When does 'The Handmaid's Tale' Season 4 start?
We're not sure if Serena is pregnant during The Handmaid's Tale Season 4. But fans will find out soon enough. The new season hits Hulu on April 28, 2021. And June actor Elisabeth Moss already started talking about what's to come.
This season, Moss is directing — and she promises fans will be impressed. "I will say that the first half of this season is definitely bigger than we've ever done," Moss told Deadline. "It has been incredibly challenging. It has been, on a production level, really, really outside of our box, and it's just bigger in every way."
We can't wait to tune in to Hulu to watch it all unfold!
Check out Showbiz Cheat Sheet on Facebook!