'The Handmaid's Tale' Season 4: June is More 'Herself' When She's With Nick, Elisabeth Moss Says
Elisabeth Moss directed 'The Handmaid's Tale' Season 4 Episode 9, 'Progress.' And she revealed what fans should take away from June and Nick's reunion. Unfortunately, the question of whether June will choose Nick or Luke is still up in the air. Read Moss' comments about June and Nick's connection here.
Will June choose Luke or Nick in The Handmaid's Tale? That question has been on fans' minds ever since June and Nick fell in love in season 1. However, now that June and Luke have been reunited in Canada, things have gotten even more complicated. The Handmaid's Tale Season 4 Episode 9, "Progress," featured a touching reunion between June, Nick, and their daughter, Nichole. Elisabeth Moss directed the episode herself, and she revealed what she thinks fans should take away from the reunion in a new interview.
[Spoiler alert: This article contains spoilers for The Handmaid's Tale Season 4.]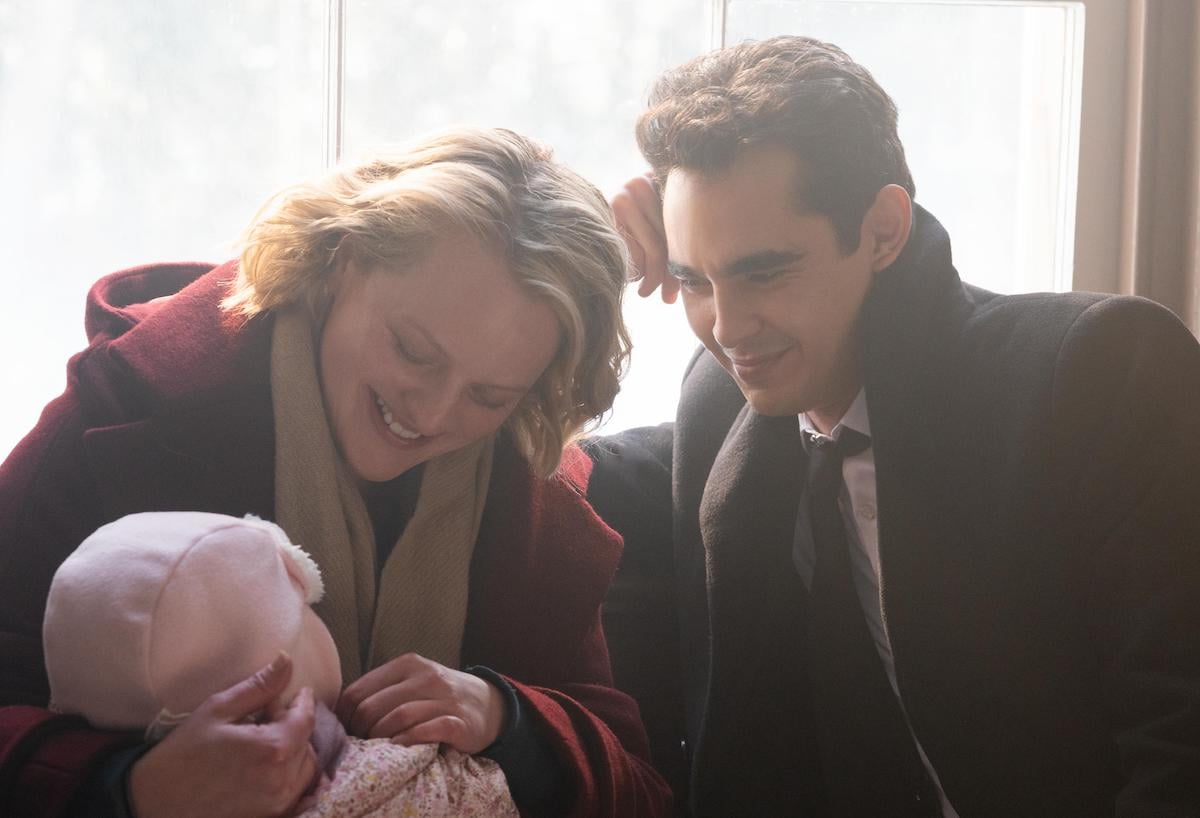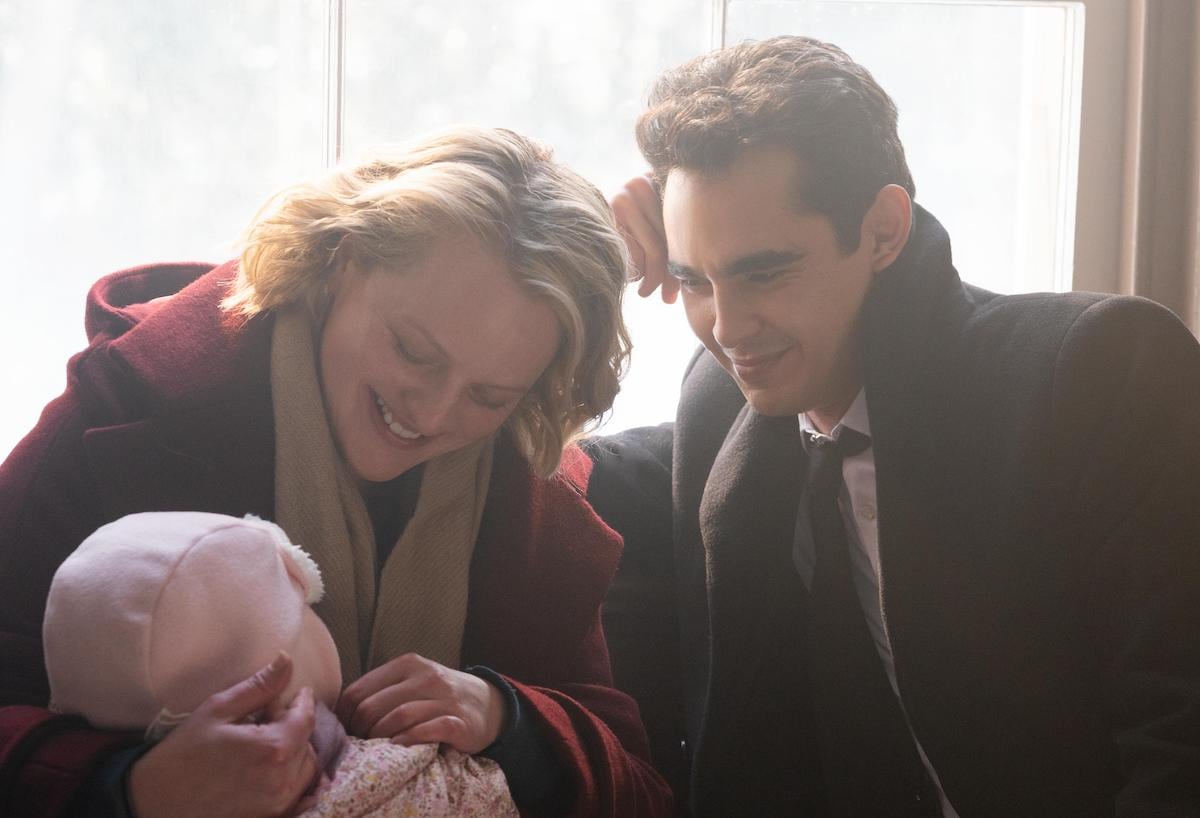 June and Nick reunite in 'The Handmaid's Tale' Season 4 Episode 9
The penultimate episode of The Handmaid's Tale Season 4 reunited Nick with his daughter for the first time since season 2. At Luke's suggestion, June brought the baby to a safe location near Gilead where they met with Nick. This is the first time Nick has ever seen June truly free. And despite the time and space between them, it was clear their feelings for each other hadn't changed.
June met with Nick to see what he could do to help get Hannah out of Gilead. Luke suggested they seek out his help earlier in the episode. He hated the idea of June and Nick being together, but he also knew Nick was their biggest ally in Gilead. Nick gleaned June would ask for his help in this regard, so he came prepared with information about Hannah's whereabouts. Nick still thinks getting her out is impossible, but now June and Luke know she's living in Colorado Springs and have new, recent photos of her to hold onto.
At the end of the reunion, as June drives away with Nichole, Nick puts a wedding band back on, revealing he got married in Gilead during their separation. June is still unaware.
Elisabeth Moss says June's love for Nick is 'simple'
Moss told The Wrap that June's demeanor during the reunion should be telling. She said:
"I think it's pretty simple as far as, she's in love with Nick. When she turns around at that house, he says her name and she turns around and you see that smile on her face. We haven't seen her smile like that in maybe the entire season. And the sun came out, by the way. The sun happened to come out in that shot and it was one of those glorious moments where you're like, ah, thank you! But the way that she is with Nick is different than the way she is with anyone else. She's softer. She's herself. She loves him. I think it's pretty simple."
June feels amazing in the moment with Nick, especially during this rare moment where their family can be together. But Moss was sure to point out how guilty June's feelings for Nick make the her feel.
"But the simplest part of it is that she loves him," Moss said, noting June's love for Luke is still strong.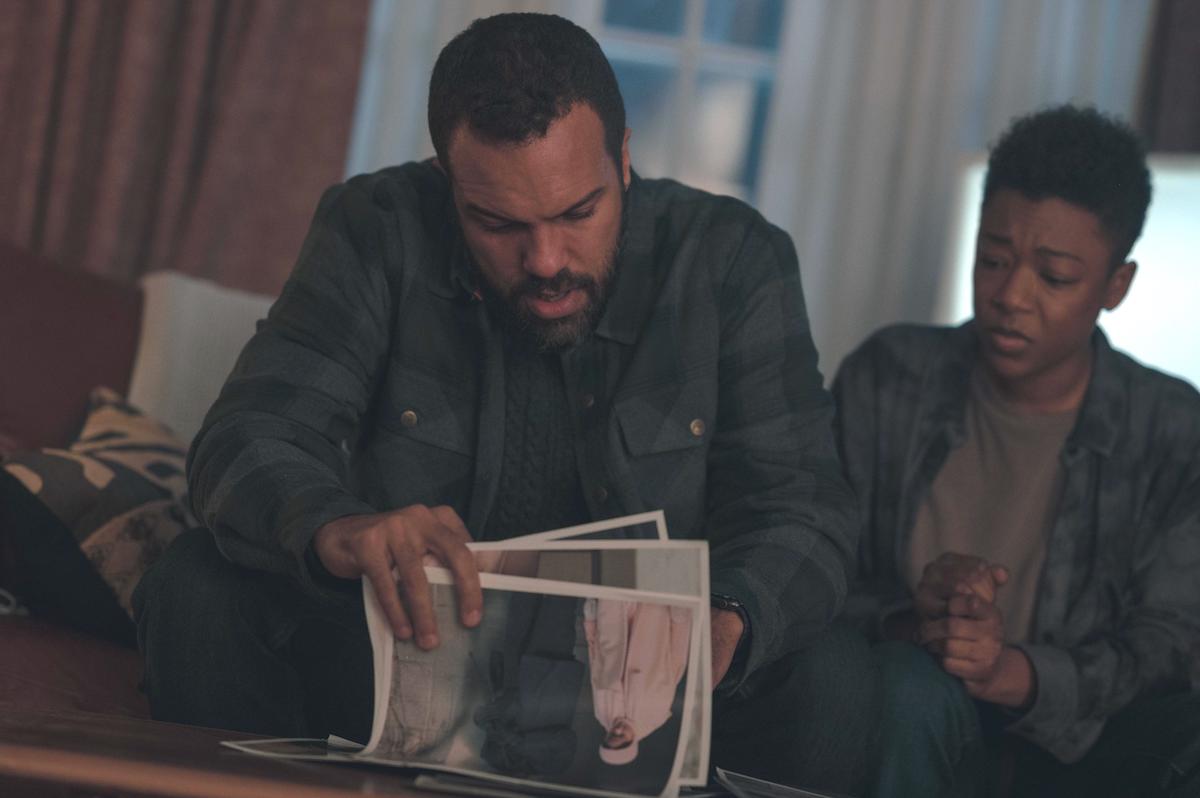 Will Nick die getting Hannah out of Gilead in 'The Handmaid's Tale' Season 4?
Episode 9 was all about love, according to Moss. And also about trying to new ways to get Hannah out of Gilead. June and Luke's first attempt was to ask Commander Lawrence for help. But unlike in past seasons, Lawrence wasn't willing to risk himself to help this time around. He told June she should be happy with the freedom she has and accept the fact that Hannah might be better off in Gilead. Of course, only people who made Gilead would think anyone is better off there.
A trailer for episode 9 (released after episode 8 debuted) made fans think Nick might do more to help save Hannah. Clips from the trailer showed June distraught and screaming and Nick talking about getting Hannah out. This led them to believe Nick could die saving her. But episode 9 revealed June's screaming was actually aimed at Mark Tuello, who made a deal with Fred Waterford. Waterford would spill his knowledge about Gilead in exchange for his freedom. The prosecution dropped the charges against him and Serena Joy as a result. June snapped when she learned her abusers will walk free.
Promos for The Handmaid's Tale Season 4 finale indicate June will try to have Fred killed, by someone else's hands or even her own. It doesn't seem likely that the finale will have enough time to both get Hannah out of Gilead and resolve the new June and Fred conflict created in episode 9. Perhaps Nick won't die saving Hannah in season 4, but who's to say what's in store for season 5?
The Handmaid's Tale Season 4 finale debuts June 16 on Hulu.