'The Handmaid's Tale' Season 4: June Confronting Serena Was the First Scene Shot Between Them All Season
The pandemic changed The Handmaid's Tale. Like all shows the resumed production during COVID, the series had to go to great lengths to follow safety protocols. That meant much of the creative staff couldn't be present on shoot days, and it also meant the actors spent less time together. In The Handmaid's Tale Season 4 Episode 7, "Home," June and Serena Joy have an intense confrontation. As it turns out, that was the first scene Elisabeth Moss and Yvonne Strahovski filmed together all season.
[Spoiler alert: This article contains spoilers for season 4 episode 7 of The Handmaid's Tale.]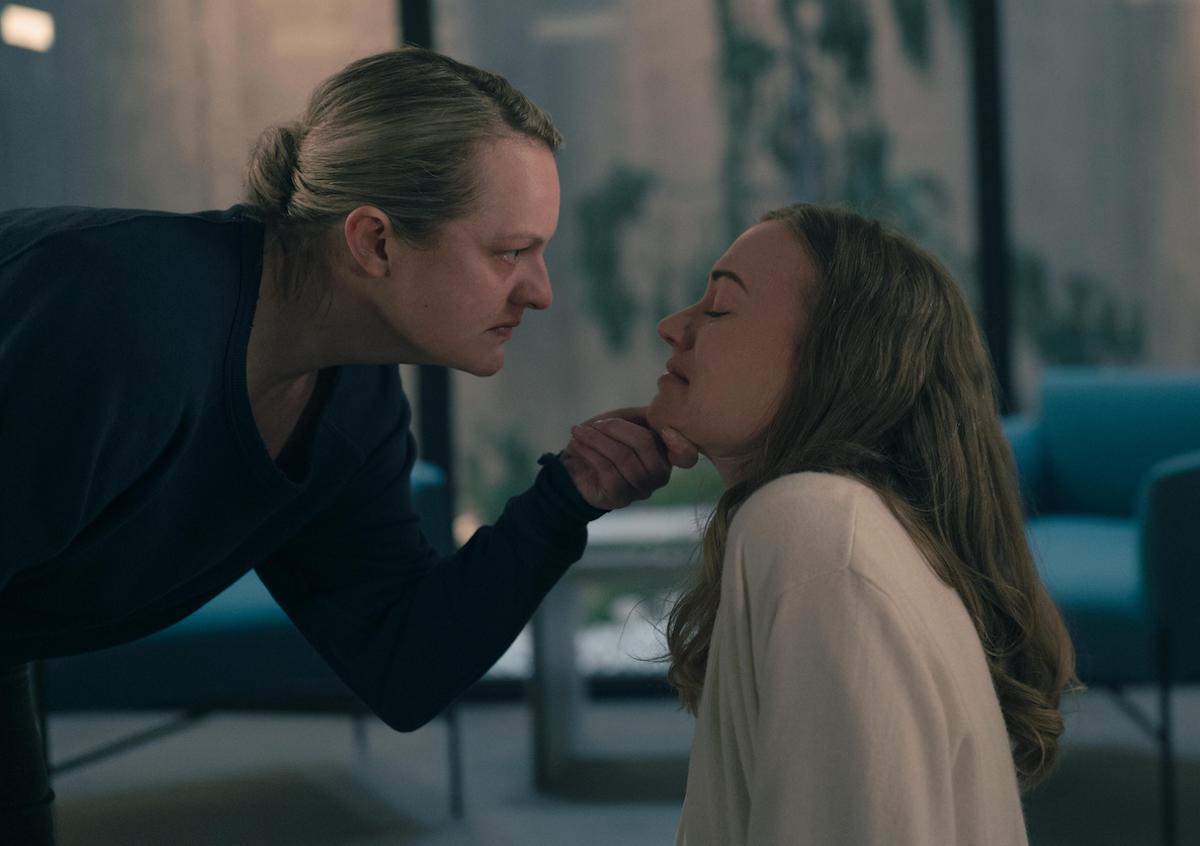 June confronted Serena Joy in Canada in 'The Handmaid's Tale' Season 4
June has finally escaped Gilead in season 4 of The Handmaid's Tale. But she's far from feeling free. In episode 7, "Home," June confronts Serena Joy, marking the first time she's been able to without risking any consequences from Gilead. And she didn't hold back.
Serena Joy said she wanted to make amends and believed God brought June there so she could do so. The pregnant Serena Joy also believes her baby is an earned blessing. Suffice it to say June did not agree. To drive her point home, June mimicked Serena's behavior from season 1.
"Do you know why God made you pregnant?" June says. "So that when he kills that baby inside your womb, you will feel a fraction of the pain that you caused us when you tore our children from our arms. Do you understand me? Do you understand me?!"
RELATED: 'The Handmaid's Tale' Season 4: Serena Joy's Pregnancy Could Be 'Worst Case Scenario,' Executive Producer Says
Yvonne Strahovski and Elisabeth Moss didn't act together all season before episode 7
Strahovski told The Wrap June's choice of words were apt.
"I think it was written intentionally to echo the scene in the first season where I threw her down on the ground and I get in her face and I scream," she said. "I remember that scene and I screamed, 'Do you understand me?' And she echoes the same line back to me in this scene."
The actor said filming this scene felt a bit weird. Not because of its contents, but because it was the first thing she filmed with Moss all season. Both the cast and viewers are used to much more June and Serena scenes. In fact, they're frequently some of the show's best. Strahovski said:
"But it was kind of strange because I think Elisabeth and I are so used to working together much more. So this year, it was very different for us. And this was the first time we had really come together as actors this season. I think the audience is highly anticipating this moment where they're back together again and their strange relationship and how it's unfolding. And I think it was kind of the same — I mean, I'll speak for myself, for me to kind of have that moment again that we're so used to having, but we hadn't had this season up until this point."
She also said June couldn't have chosen a statement that would cut Serena deeper.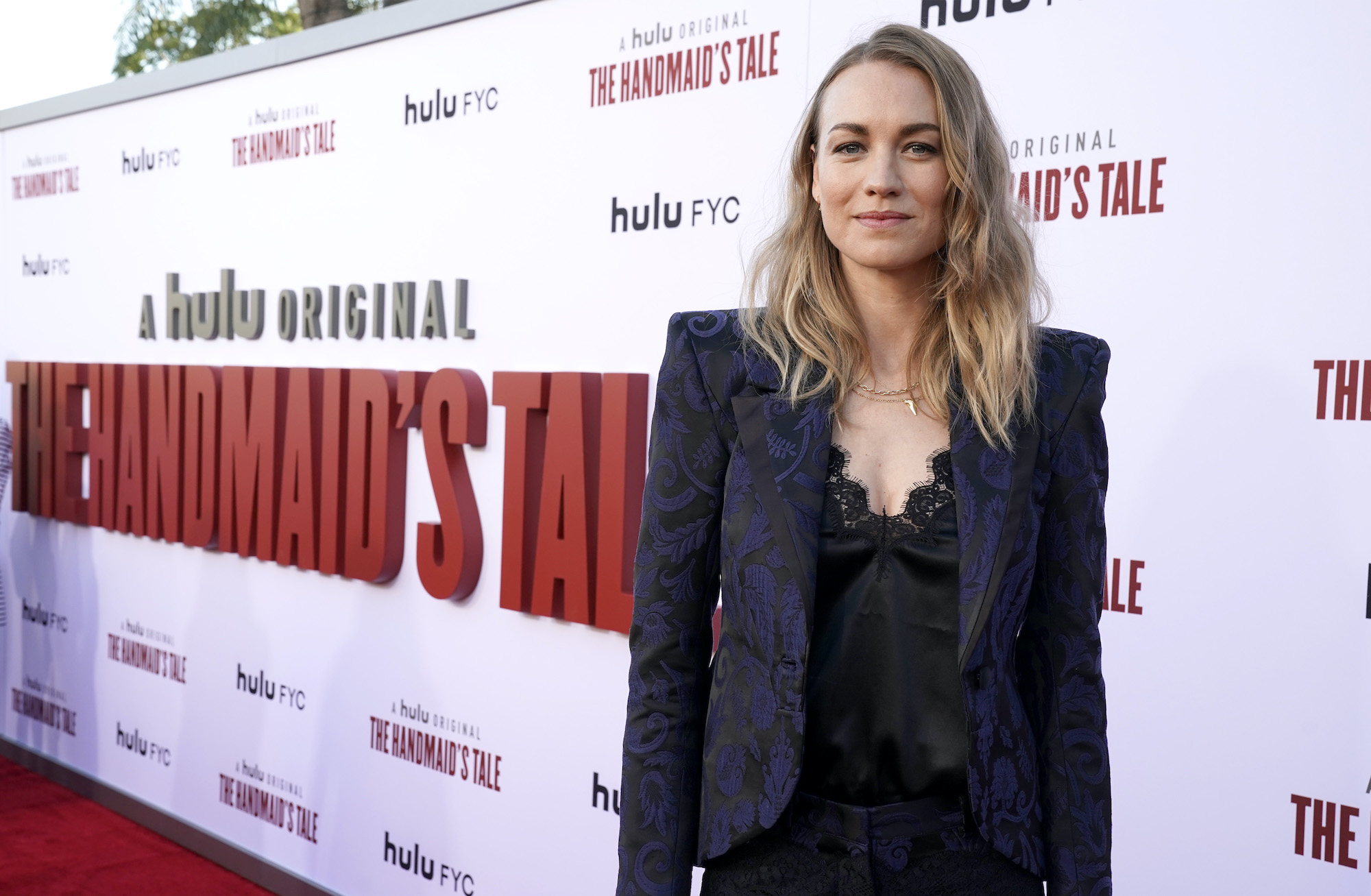 RELATED: 'The Handmaid's Tale' Season 4: Fans Think Nick Will Die Getting Hannah out of Gilead
Showrunner Bruce Miller hints June will get Serena Joy and Fred Waterford convicted
The Waterfords have a legal battle ahead of them. And June being in Canada does not bode well for the couple. Showrunner Bruce Miller hinted June will get her revenge on Fred and Serena through this legal battle.
"I want June to nail Serena and Fred and all of those people and get them in jail," he told Variety.
Of course, even if June does help get the Waterfords convicted, she will have a long healing process ahead of her. And she's already acted in harmful ways to her loved ones since arriving in Canada, hinting future turmoil in their relationships moving forward.