'The Handmaid's Tale': Mckenna Grace Shares How Elisabeth Moss Helped Her Prepare for 'Uncomfortable' Role
Mckenna Grace's role in The Handmaid's Tale Season 4 is one of the show's most bleak. The actor—finally playing a role that's not a younger version of a main character—plays Mrs. Esther Keyes in the newest season, which aired its first three episodes on April 28. And viewers can expect a dark tale for this Gilead wife. Yes, the teenage star plays a wife in the season, highlighting yet another atrocious side of Gilead. In a recent interview, Grace revealed how Elisabeth Moss helped her prepare for the shocking role.
[Spoilers for The Handmaid's Tale Season 4 ahead.]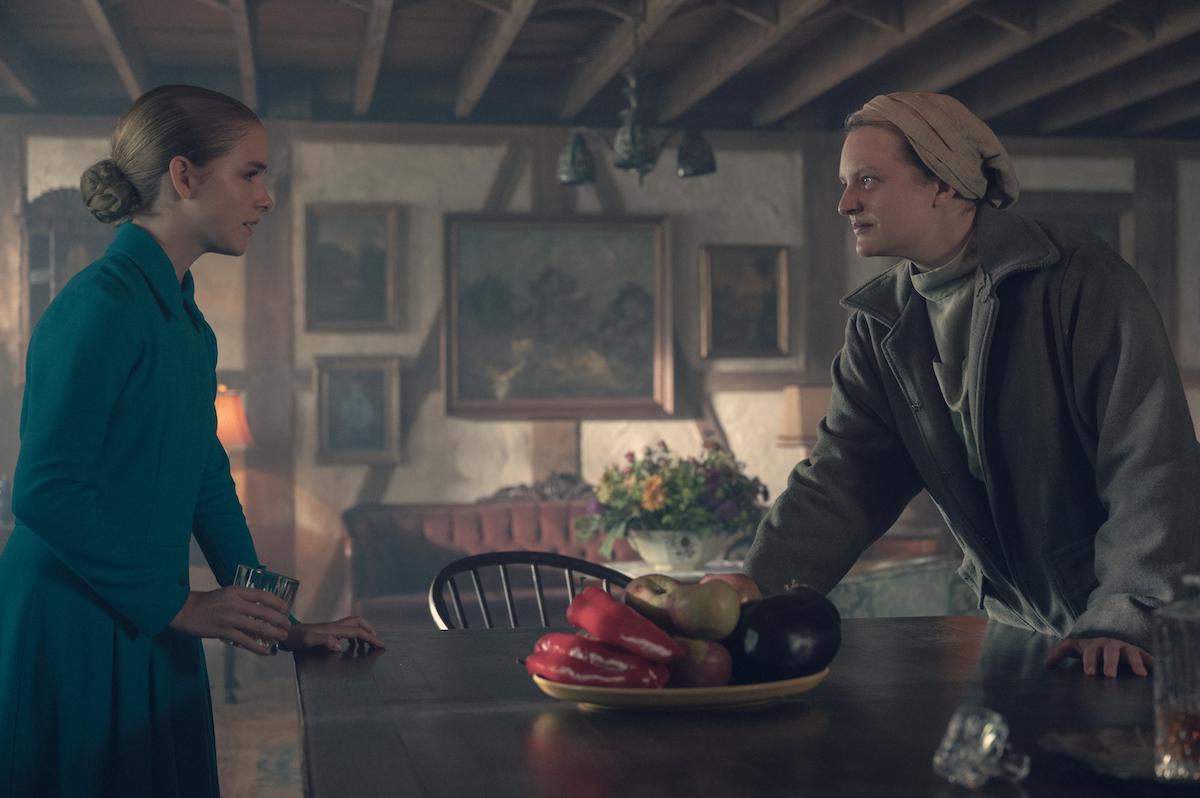 Who is Esther Keyes in 'The Handmaid's Tale' and how old is she?
Grace makes her debut in season 4 episode 2, "Nightshade." In it, she plays a Gilead wife. Her husband is decades her senior and clearly not running the house. Case in point: he has no clue his wife has turned their home into a safe house for Mayday.
Elisabeth Moss' June and her fellow Handmaids arrive at the Keyes' farm after they successfully get 86 children out of Gilead with a group of Marthas. June suffers a gunshot wound they quickly have to stymie so they can continue onto the Keyes' safe house. They disguise themselves as Marthas when they arrive, per Esther's instructions.
Although Esther has provided them shelter, the women soon realize she's been deeply traumatized by Gilead. This reflects in her behavior. Esther is constantly seething with anger, and being so young, she doesn't know what to do with it.
The character is only 14 years old. She reveals to June that her husband has allowed a group of Eyes repeatedly rape her throughout their marriage. She wants to help Mayday in order to get back at Gilead for the abuse she's been subjected to. It's truly unsettling to learn these things about Esther, but Grace said that's the whole point.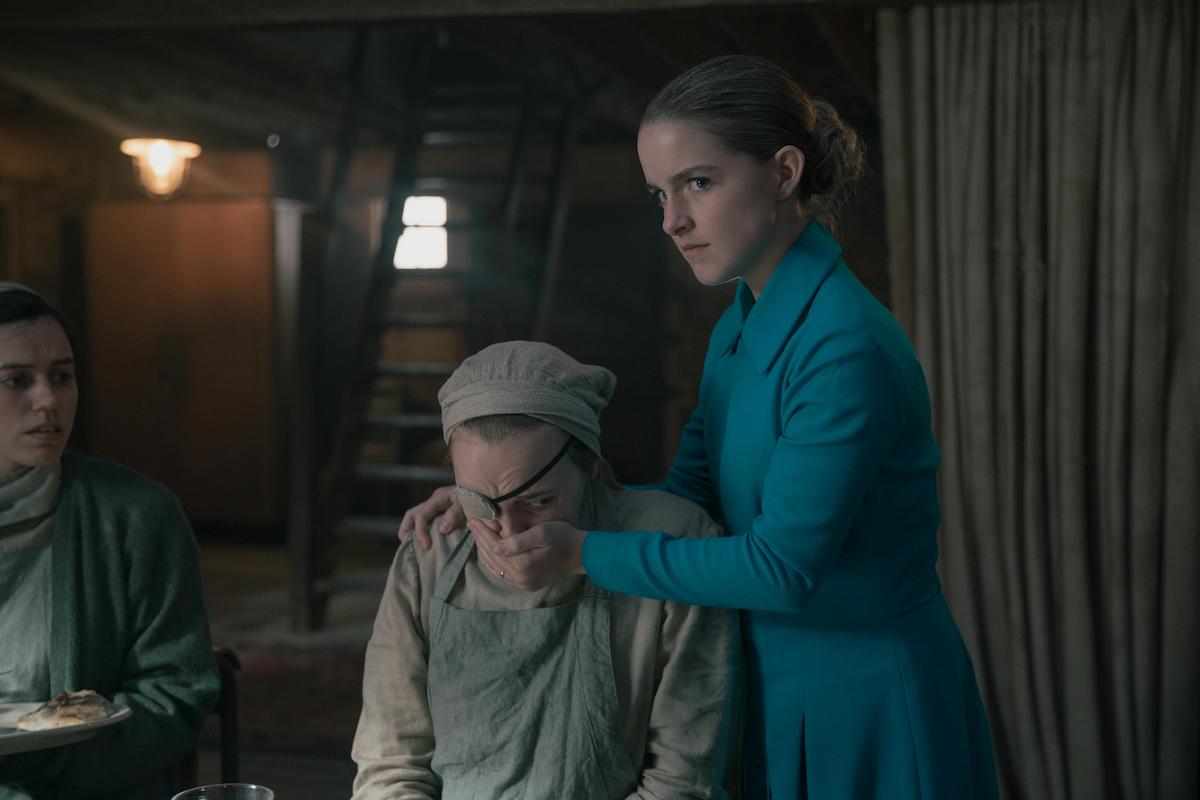 How old is Mckenna Grace?
Grace is 14, just like her character. The Haunting of Hill House alum told Elle it was vital for someone the same age as Esther to be cast in the role. Not only because it would effectively convey yet another horrific truth of what happens to women and girls in Gilead, but it would also highlight things that happen to teenage girls in real life. She said:
"It meant a lot that I got to actually play the age Mrs. Keyes is. I did think it was important for an actual 14-year-old to play the role, especially since this 14-year-old is being raped and abused and sold off, all of these things that are happening to 14-year-olds every single day. If it makes people upset or uncomfortable that an actual 14-year-old is having to talk about how she was raped and it's acting, then maybe that will make you want to do something for actual girls who are going through this."
Esther's anger makes her mistreat the people taking shelter in the house, but they see her behavior for what it is: that of a traumatized child. She's infuriated when June doesn't immediately plan her next move with Mayday.
"If you weren't going to fight, then why did you come here?" she says.
But eventually, she starts to see June as a mother figure and relies on her for guidance.
Of course, June isn't in the best headspace herself. Gilead has radicalized her and transformed her into a soldier who will stop at nothing to hurt the system that hurt so many. When one of the Eyes who abused Esther arrives at the farm, June allows Esther to carry out a punishment. The Handmaid's Tale Season 4 Episode 2 is not for the faint of heart.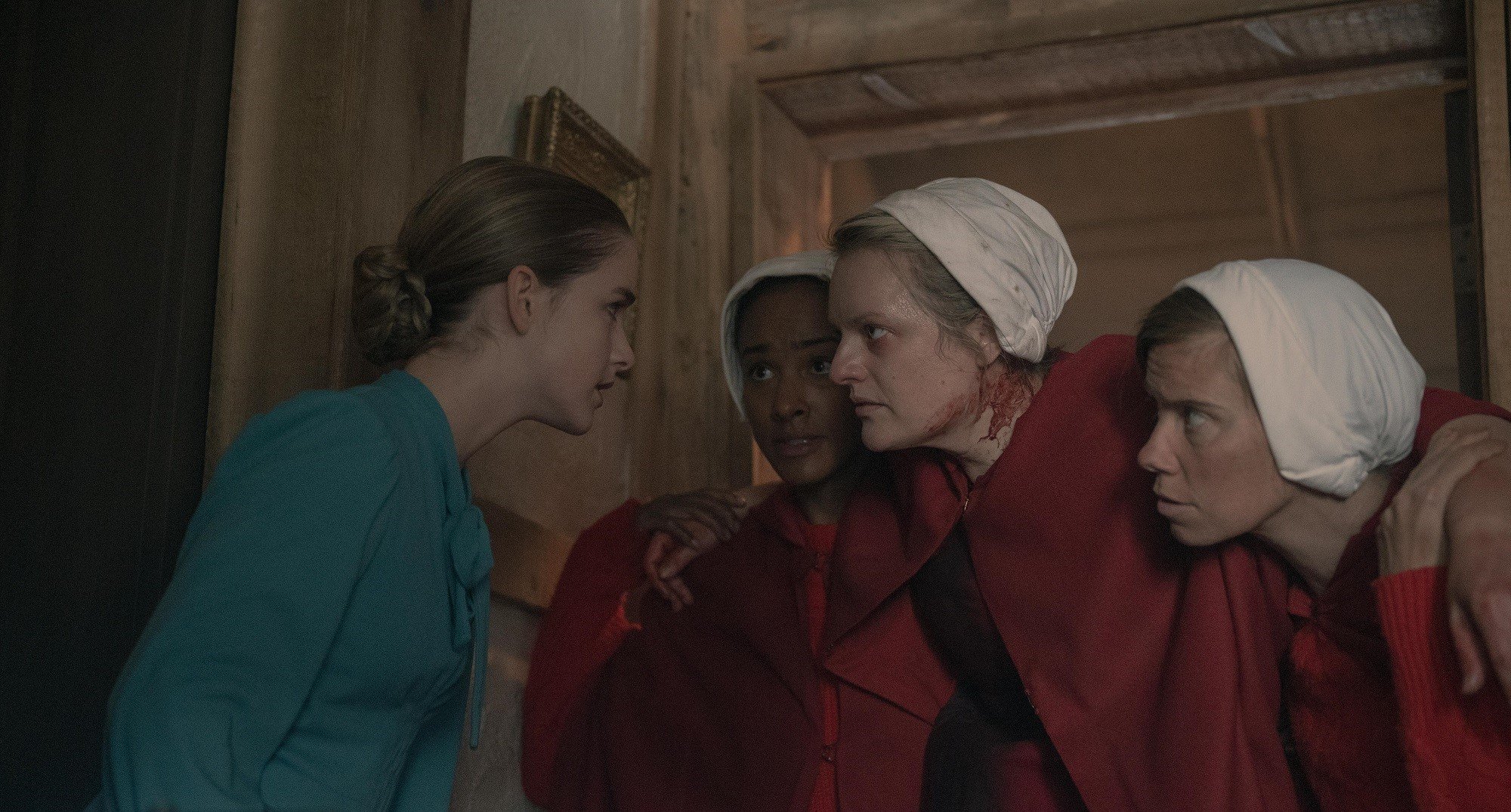 How Elisabeth Moss helped Mckenna Grace prepare for a difficult scene
Grace learned a lot from Moss on set. As she told Elle:
"Any time I get to talk about Elisabeth Moss, I just like to say how highly I think of her and how she is one of my favorite actresses I've ever worked with. When I got to work with her as a director in episode 9, there was a lot of conversations about what we were doing and how the character feels. Something I saw that she did, which I thought was really cool, was that she listened to music for however that scene made her feel."
The Gifted actor did a lot of preparing with Moss when it came to the scene where Esther details the abuse. She told the outlet Moss wanted to make sure she felt taken care of leading up to the intense scene. She said:
I actually met her at her house she stays at whenever we shoot. We went over the script together with our director at the time and talked about every scene. We did the scene where I had to give my story about how I was raped. We did that one a lot. She wanted to make sure I was comfortable with the things I was talking about. [But the discomfort is what] makes the scene so great, because it needs to be talked about. My character being so young and married off, it happens. Technically, I could get married if my mom or dad or my legal guardian signed a document for me. That kind of Gilead stuff, it happens every day, even though we're not living in a Handmaid's Tale situation. It's just much more quiet.
The Handmaid's Tale Season 4 Episode 4 comes out May 5 on Hulu.