'The Handmaid's Tale' Season 4: Serena Joy Gets 'More Dangerous With Each Episode,' Sam Jaeger Says
Serena Joy Waterford has proven herself to be an irredeemable villain in The Handmaid's Tale. Even when she shows signs of improvement, she will revert back to her old ways to get what she wants. And given that what Serena Joy wants is so often changing, there is no logic in trusting her. Sam Jaeger's Mark Tuello has learned this in seasons 3 and 4. And according to Jaeger, Serena Joy is only going to get "more dangerous" as The Handmaid's Tale Season 4 goes on. Especially after her confrontation with June in episode 7.
[Spoiler alert: This article contains spoilers for The Handmaid's Tale Season 4.]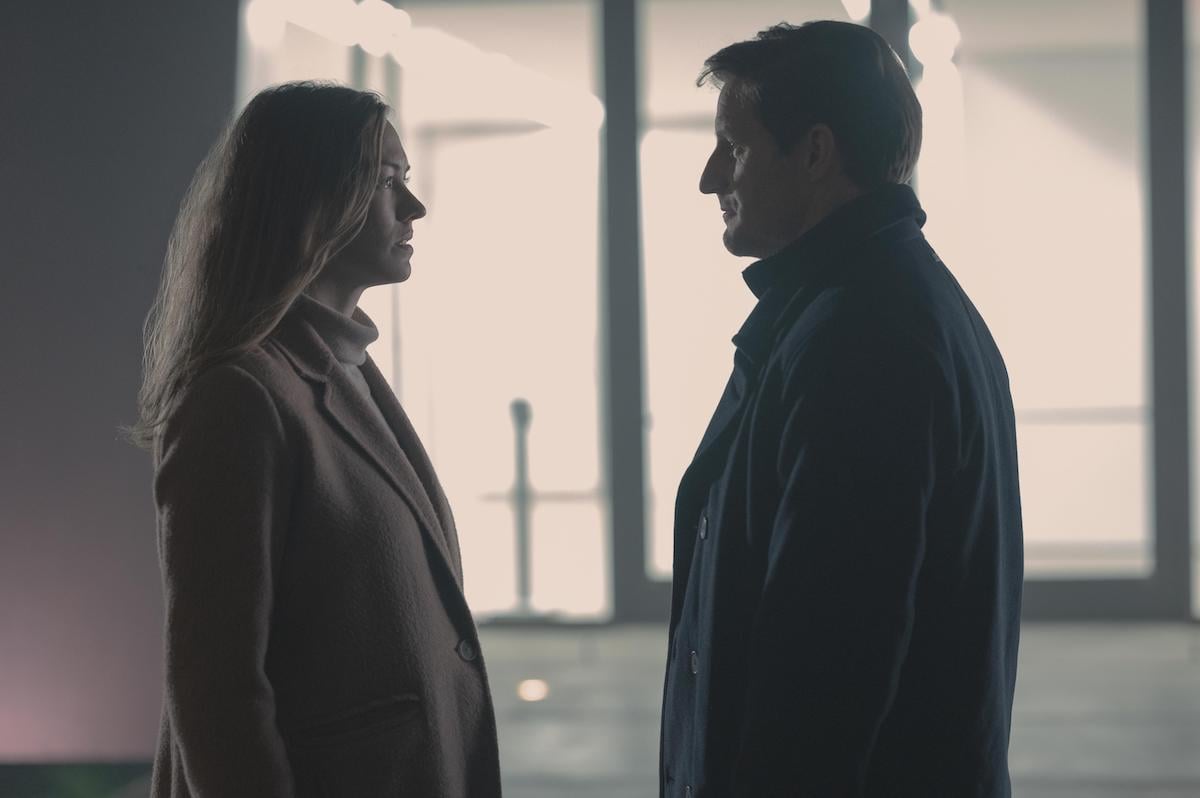 June confronts Serena Joy in Canada in 'The Handmaid's Tale' Season 4
June is sharing what she knows with what's left of the United States government in Canada. In episode 7, she detailed the abuse the Waterfords inflicted on her and had the opportunity to face Serena Joy in her prison cell. The resulting conversation was "venomous," as actor Yvonne Strahovski described it. And rightfully so.
In a move that Strahovski told The Wrap was pure "strategy," the pregnant Serena Joy told June she believed God was giving her the opportunity to make amends. (Right, because one simple apology will make up for seven years of abuse.)
 "I brought myself here so I could tell you how much I hate you," June responds. "You don't deserve to make amends. The only thing that you deserve is a life full of suffering and shame. You have destroyed my life, my family, my friends, my country, and my child. There is no one less worthy of redemption than you."
Things escalated from there. But showrunner Bruce Miller told TV Insider the intense moment "mattered not one bit to Serena."
RELATED: 'The Handmaid's Tale' Season 4: June Confronting Serena Was the First Scene Shot Between Them All Season
Serena Joy is an increasing threat to Mark Tuello, Sam Jaeger says
Serena Joy's actions after this conflict shows that. She responds by going back to Fred and teaming up with him to protect herself. Yet again, in the face of accountability, Serena Joy obfuscates it by retreating to where she feels more powerful. This serves as a reminder of how much of a threat she poses in the show.
While Serena Joy has had her moments of regret for her part in creating Gilead, her regret isn't about the harm she's caused. It's the fact that she couldn't get special treatment. Now that she's pregnant, she'll be even more cutthroat in her efforts to get out of prison. And the longer Mark associates himself with Serena Joy, the more precarious the situation gets.
"Serena is becoming more dangerous to Mark with each episode," Jaeger told TV Insider. Still, Mark feels Serena is the best avenue to getting Fred to spill damning information about Gilead. But Jaeger said his character will have to "take a couple of steps under the dark side" to get that information out of the Commander. This spells trouble for everyone in the last two episodes of The Handmaid's Tale Season 4.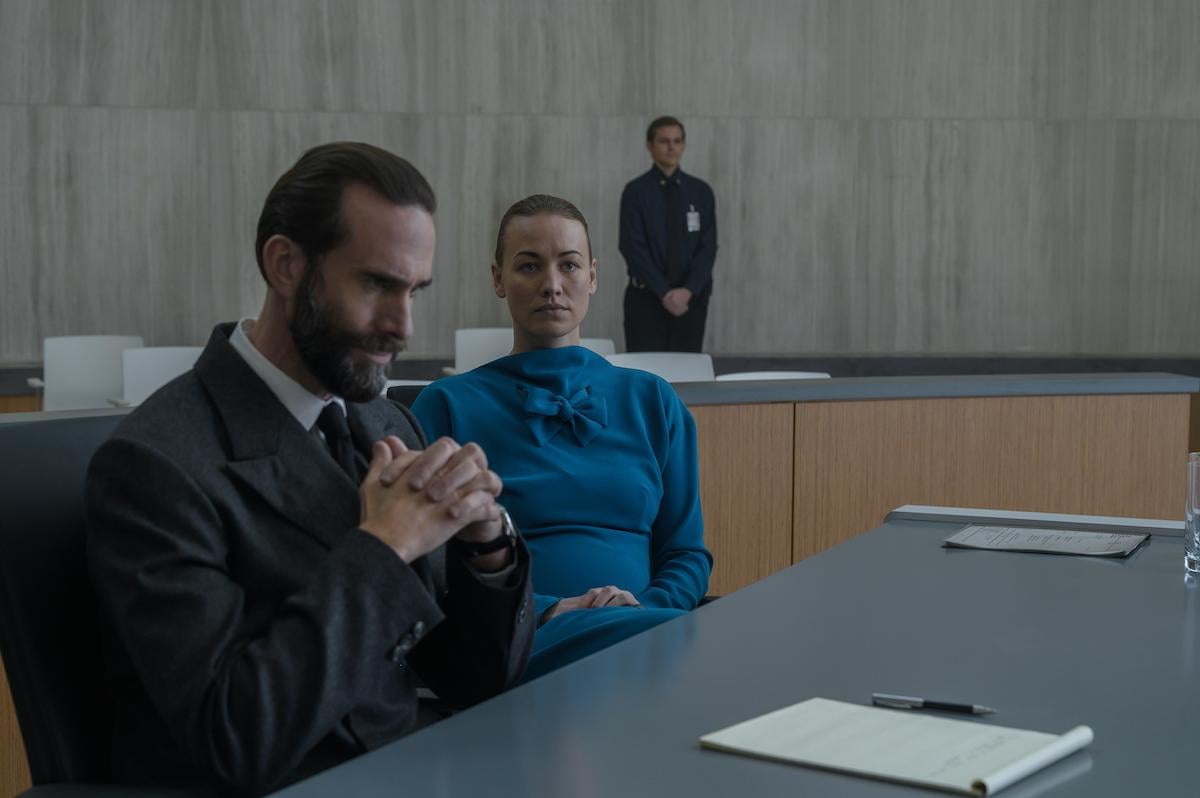 RELATED: 'The Handmaid's Tale': Fred Waterford Actor Joseph Fiennes Wants This Fred and Serena Flashback Episode
Will Serena Joy become a Handmaid?
In an interview with Variety, Miller said Serena Joy being pregnant is "worst-case scenario" for a lot of people, i.e. everyone who hates Gilead. Her pregnancy means Gilead's practices to combat the infertility crisis are working. Serena Joy and Fred see it as an earned miracle; June sees it as the beginning of their just desserts. But what it really means is that Serena Joy and Fred have their ultimate reason to fight for their freedom. And look what they accomplished the first time they fought to change the world.
In a promo for The Handmaid's Tale Season 4 Episode 9, "Progress," Serena Joy is heard giving Fred a warning.
"Gilead could come for our son," she says. "They believe the baby belongs to the state. They could make me a Handmaid."
It will be a nail-biter waiting to see what the Waterfords do to prevent that future from happening.