'The Handmaid's Tale' Season 4: Will Serena Finally Get What's Coming to Her?
The Handmaid's Tale season 3 was explosive and full of unexpected surprises. Serena Joy (Yvonne Strahovski) took a new path that came back to bite her in the end. Fans want to know if Serena will finally get what's coming to her in the upcoming season.
What happened in the finale of season 3 of 'The Handmaid's Tale'?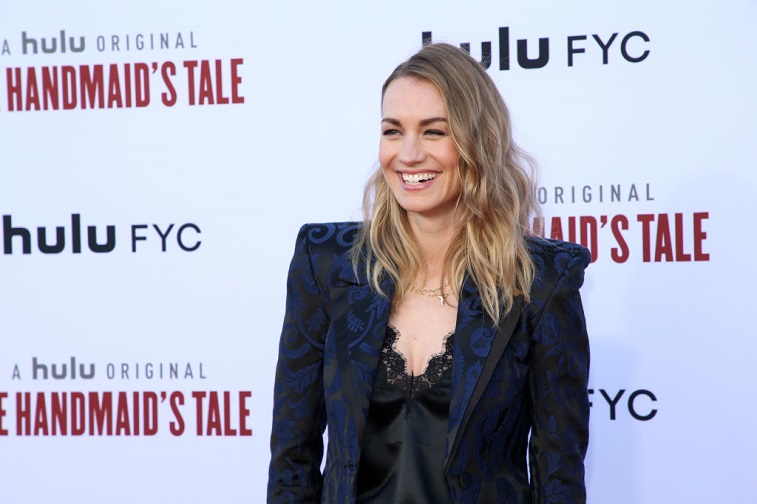 June (Elisabeth Moss) helped get numerous children out of Gilead. She even helped create a diversion with the help of a few Marthas and handmaids to get the children onto a plane and off to Canada to safety. She ends up getting shot but seemed very much alive as the season concluded.
What happened to Serena?
Serena cooperated with foreign governments to have her own husband, Fred Waterford (Joseph Fiennes) arrested for war crimes. Fred turned the situation around on Serena once he realized what she had done. He tells the Canadian authorities that Serena forced June and Nick (Max Minghella) to have sex against their will. She now finds herself facing serious charges. Although she was initially helping Canada, she's now in a similar position to her husband.
Could Serena's fate be sealed?
What does the future hold for Serena now? Things don't look good for her, especially now that her former Martha is a free woman. Rita (Amanda Brugel) has obviously seen a lot of drama going down under the Waterford's roof. She could even have evidence that she's been collecting over her tenure with them. Rita could help Canada prosecute Serena and Fred for their crimes.
Rita was able to escape to freedom and off to Canada with the children and others. Thanks to June's selfless bravery, Rita has a bright future ahead of her. Now that she's in Canada, she'll learn about Serena and Fred's fates. She may be questioned right away or she may just volunteer to help Canada prosecute them both.
Will Serena ever see baby Nichole again?
According to Serena's agreement with the Canadian authorities, she was slowly getting more privileges surrounding baby Nichole, who isn't even her biological daughter. Nichole is June's daughter who was taken to Canada to safety by Emily, or Ofglen (Alexis Bledel). Serena was helping Canada in exchange for time with Nichole, who she sees as her daughter.
Now that this new information has finally come to light, it doesn't look good for Serena. She probably won't ever see Nichole again. That fact alone is probably more devastating than anything else for her. She is finally going to get her ultimate punishment for everything she put June through.
What will happen in season 4 of 'The Handmaid's Tale'?
Fans can't wait to see what's going to happen in season 4 of The Handmaid's Tale. A few things seem obvious. Proceedings will really get going for Serena and Fred. Rita may have a part to play in that as well. It does seem like the perfect opportunity for her to get back at them both.
June is most likely still alive even though she was shot. She was carried away to safety with the help of other handmaids and seemed to have nothing but hope for the future in her eyes. She still has so much more work to accomplish before it's all really over.
Season 4 of The Handmaid's Tale doesn't yet have a premiere date, but that hasn't stopped us all from trying to figure out what's going to happen. Hopefully, the wait will be over soon.