'The Handmaid's Tale' Season 4: Will Gilead Kill Fred? This Fan Theory Holds Up
Throughout The Handmaid's Tale's four seasons, fans have thought June might kill Fred Waterford. She's had the opportunities to. And in The Handmaid's Tale Season 4 she has certainly shown a willingness to do it. But a fascinating fan theory for The Handmaid's Tale Season 4 finale poses that Fred will be killed by Gilead. And there are compelling hints in episodes from this season suggesting as much.
[Spoiler alert: This article contains spoilers for The Handmaid's Tale Season 4.]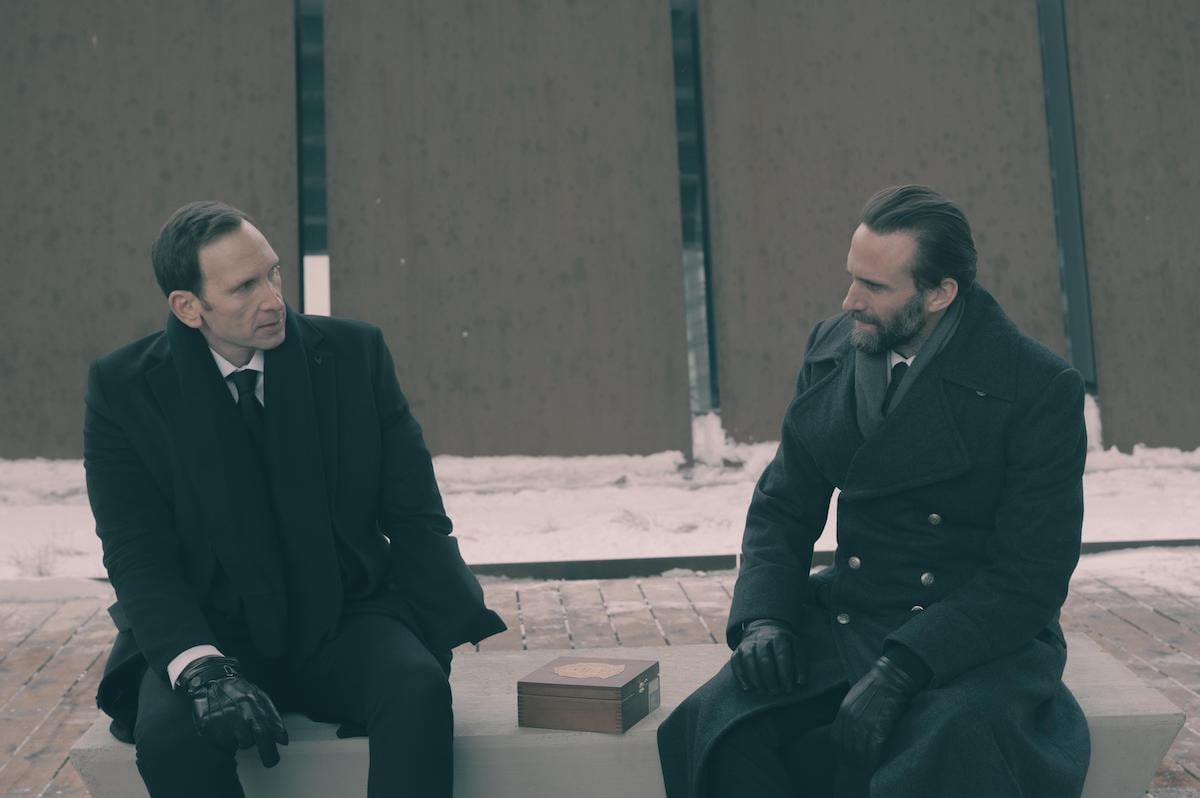 Will June kill Fred in 'The Handmaid's Tale' Season 4 finale?
The promo for season 4 episode 10 of The Handmaid's Tale shows June trying to cope with Fred getting out of prison. She feels like her testimony from episode 8 has been rendered useless. And she fears Fred — with all of the knowledge of Gilead's inner workings he's going to divulge — is a more valuable asset to the United States than her. The dangers of valuing abusers over survivors are prevalent in this narrative. But Mark Tuello's goal isn't just to get justice for the Handmaids who have escaped Gilead — his goal is to restore the U.S. government.
June is no stranger to the idea of the good of the majority being greater than her own needs. When Moira, Oona, and Oona's humanitarian relief team were debating whether or not to turn June over to Gilead, June offered to go back. Her life wasn't more important than anyone else's, she told the group. One of the biggest heartbreaks of the series could also happen because of this principal: Hannah could be left in Gilead because June's individual needs do not take priority over the resistance efforts at large. It's a heartbreaking reality, but a realistic one.
But letting Fred walk free is a different ballgame. June knows firsthand what the Waterfords did to women, to her. The trauma Fred and Serena Joy inflicted on her will not allow June to let them go without a fight.
"So I should just get comfortable with the fact that he's gonna get out?" June says in the season 4 finale trailer. "No matter what he did, no matter what I say?"
"Maybe what he's giving them is more valuable than what he took from me," she adds.
What betraying Gilead could mean for Fred
The trailer shows June in a forest surrounded by flashlights. It looks as if she's surrounded by police. This could hint June will be arrested for killing — or attempting to kill — Fred. At the very least, the trailer hints this will be her intention.
"I need Fred to get what he deserves," June says at the end of the clip.
As for Fred, all he says in the trailer is "I'll return a free man, a husband, and a father." This indicates he expects to be released from prison and possibly return to Gilead, or start a new life with Serena Joy somewhere else. But a fan theory posted on a Handmaid's Tale fandom site suggests Gilead won't let him get so far as to reveal its secrets.
"There is a theory that Fred will be killed by [Gilead] agents in season 4 to keep him from confessing information about Gilead and to make him look like a martyr instead of a war criminal," the fan wrote. "That would be an interesting twist."
An interesting twist, indeed! And honestly, a plausible one.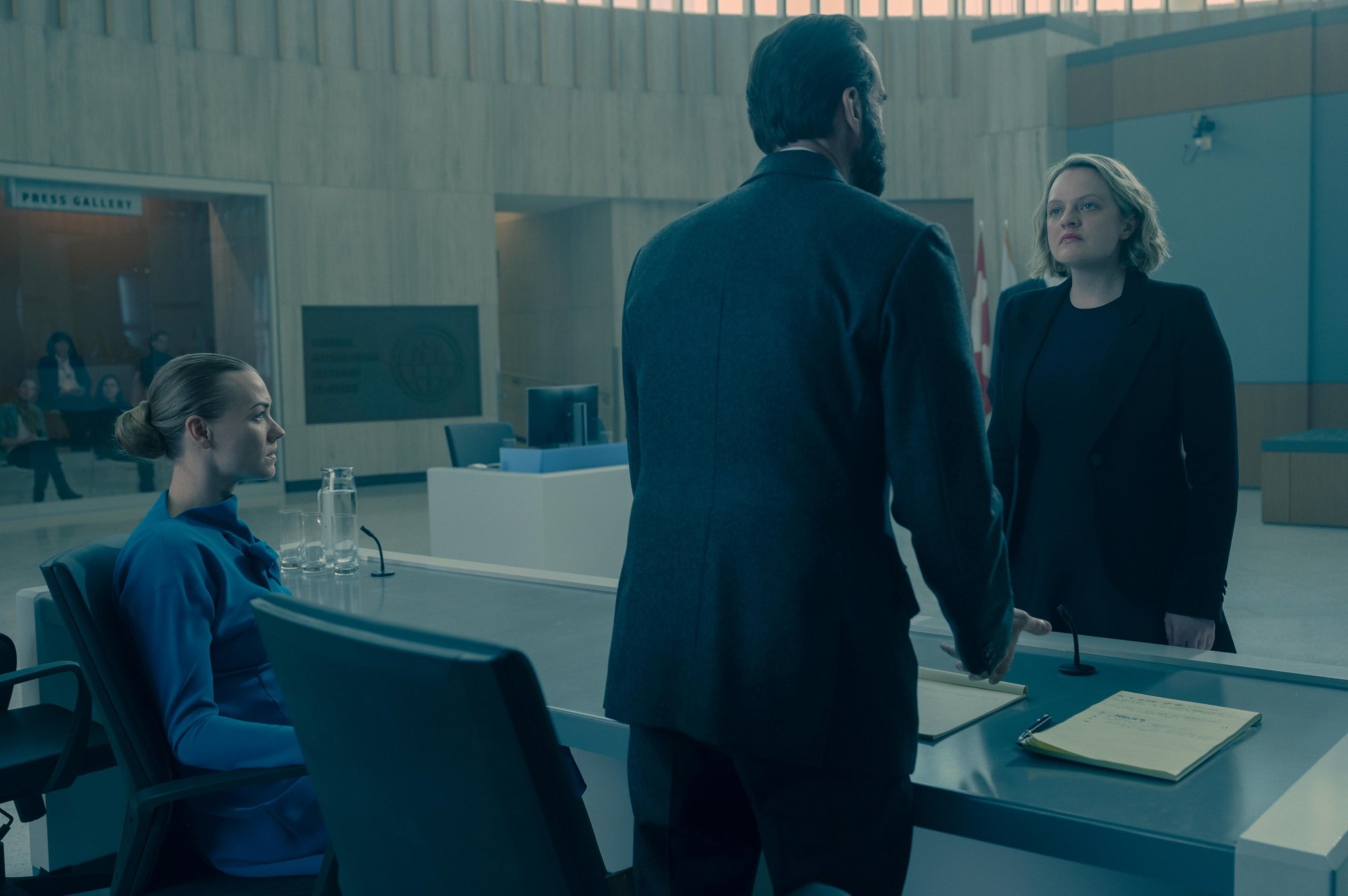 Will Gilead kill Fred to protect its secrets?
Commander Warren Putnam visited Fred in prison in episode 9. This visit informed Fred that Gilead hadn't done any negotiating on his behalf after his arrest. All Warren had to give him was "thoughts and prayers," making for an incredibly satisfying moment.
Perhaps Warren will return to Gilead and inform the other leaders of Fred's clear anger toward the regime. Gilead leadership is smart enough to glean that Fred would turn against them if pushed. Assassinating Fred in order to keep Gilead's secrets, and then covering up his murder, is absolutely something Gilead would do.
It's worth noting that Nick is now a Commander, and he has a personal vendetta against Fred because of all he did to June. As for Lawrence, he doesn't have a hard time seeing people as expendable. He and Commander Lawrence have sway when it comes to Gilead's military decisions, as shown by their role in the bombing of Chicago. Nick and Lawrence could possibly be the ones to suggest to Gilead leadership that Fred be eliminated. And it would serve as an epic plot twist for The Handmaid's Tale Season 4 finale.
However the ending pans out, producer and writer Eric Tuchman said the finale is "primarily about June struggling with how to respond to Fred's freedom."
"You can expect a very intense, edge-of-your-seat, surprising ride," he told Entertainment Weekly. "The conclusion is both shocking and inevitable, like all good endings, and it sets up a lot of intriguing possibilities for the future of the show."
The Handmaid's Tale Season 4 Episode 10, "The Wilderness," debuts June 16 on Hulu.