'The Handmaid's Tale' Season 5 Could Show Fred and Serena Flashbacks in Early Gilead, EP Says
The Handmaid's Tale Season 4 ended with a bang. And it changed Serena Joy Waterford's future forever. But fans are eager to see her past. Namely, Fred and Serena's life in early Gilead before June was assigned to them. Showrunner Bruce Miller revealed that's a possibility in season 5 in a recent interview.
[Spoiler alert: This article contains spoilers for The Handmaid's Tale Season 4.]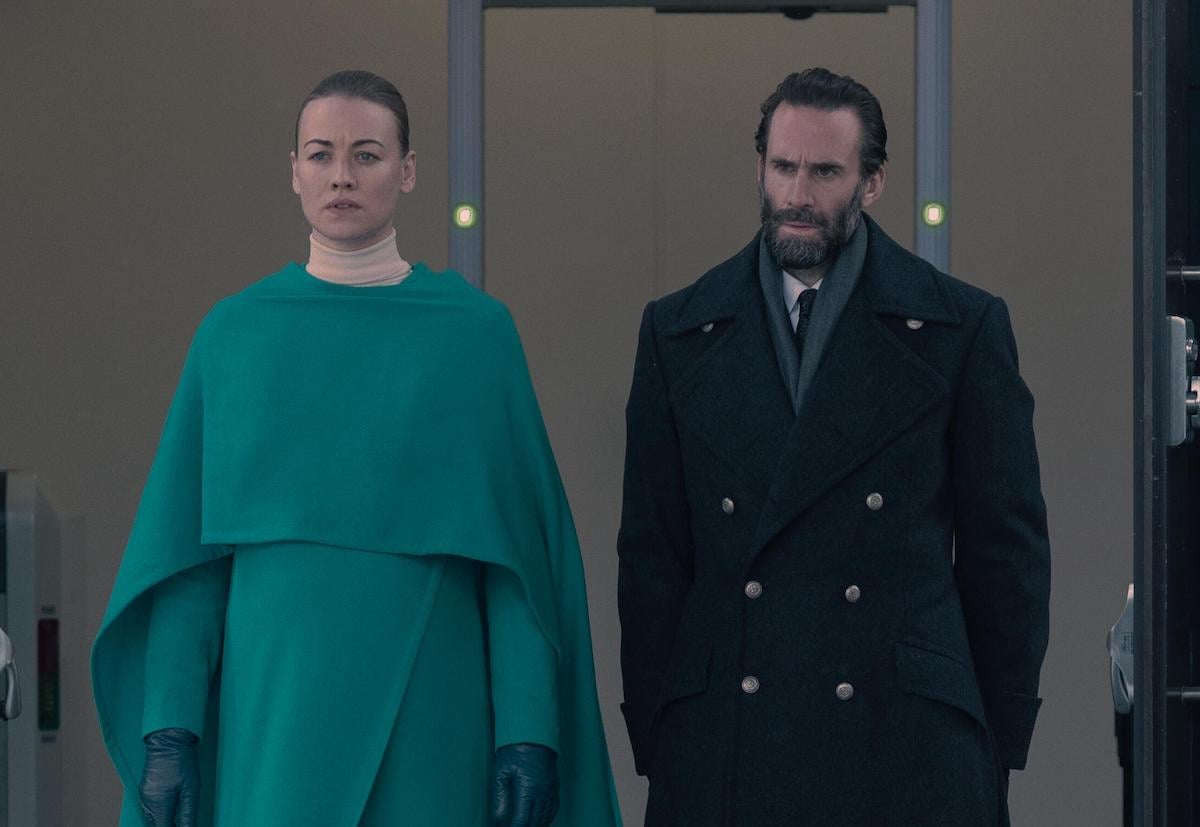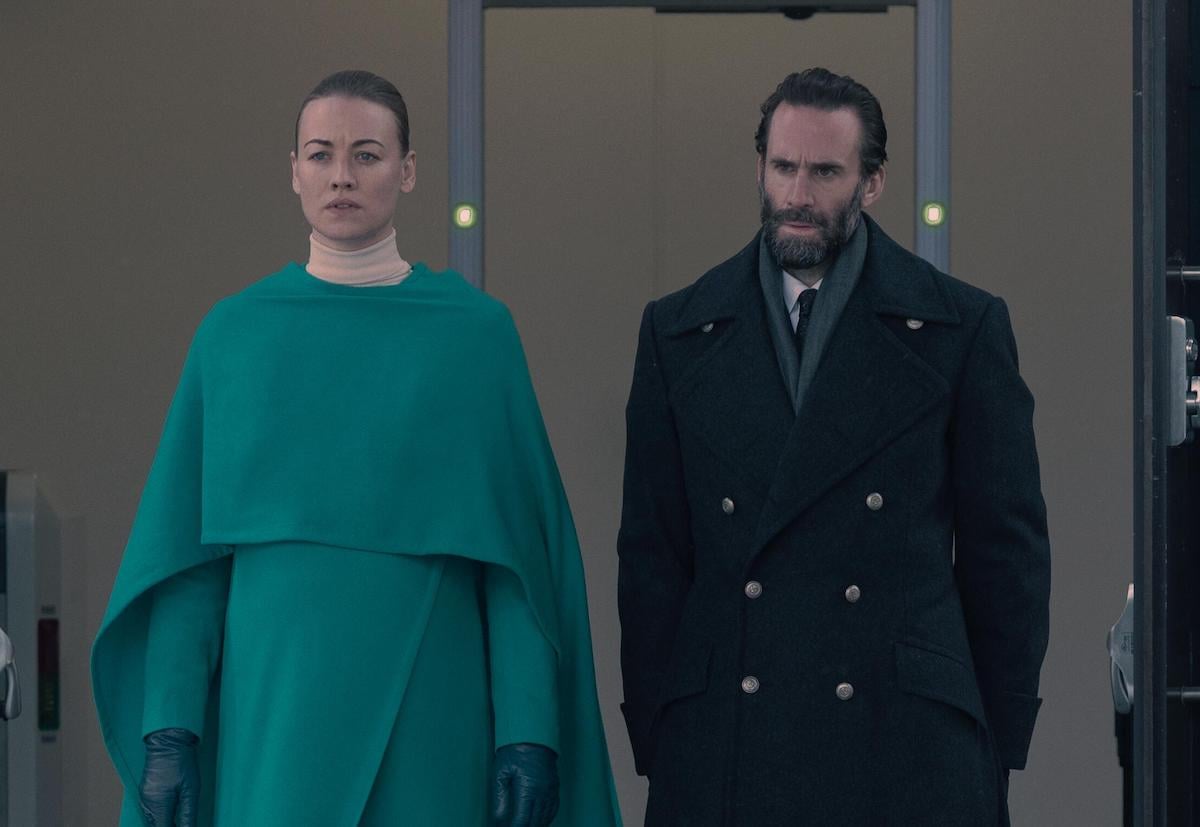 Who was Serena Joy before Gilead?
Earlier seasons of The Handmaid's Tale showed Fred and Serena's life before Gilead. In the before, Fred ran a marketing agency that partnered with far-right groups. Serena was a published author and public speaker who promoted Gilead's extremist beliefs before they became the law of the land. She published A Woman's Place, which advocated for women to embrace their "biological destiny" by submitting to their husbands and committing to domesticity.
Serena and Fred fully believed in the Sons of Jacob's agenda and the future it would create for men and women. But Serena never imagined the oppressive world she helped create for women would oppress her as well. She wrongly assumed her work being a public face of the cause pre-coup would give her a seat at the table when Gilead took over. But flashbacks showed she was shut out of the meetings that created Gilead's government after they successfully overthrew the United States government.
'The Handmaid's Tale' wants to explore Fred and Serena's life in early Gilead
What viewers have yet to see is what Fred and Serena's life was like the first years in Gilead. Audiences got some backstory in season 1 when they learned the Waterfords' first Handmaid died by suicide. We also know Fred had feelings for that Handmaid, like he did with June. And that Serena knew about it all. The Waterfords' home was June's second posting, and she spent seven years trapped in Gilead total. So, there is a considerable chunk of time before June met Fred and Serena to comb through.
Miller told The Hollywood Reporter he wants to dive into those stories. He said:
"I think the stories of Serena and Fred that we haven't seen before, even in early Gilead, are fascinating. In the finale, we revisit Fred and June and what happened in the Waterford house in flashbacks. I would never take anything like that off the table."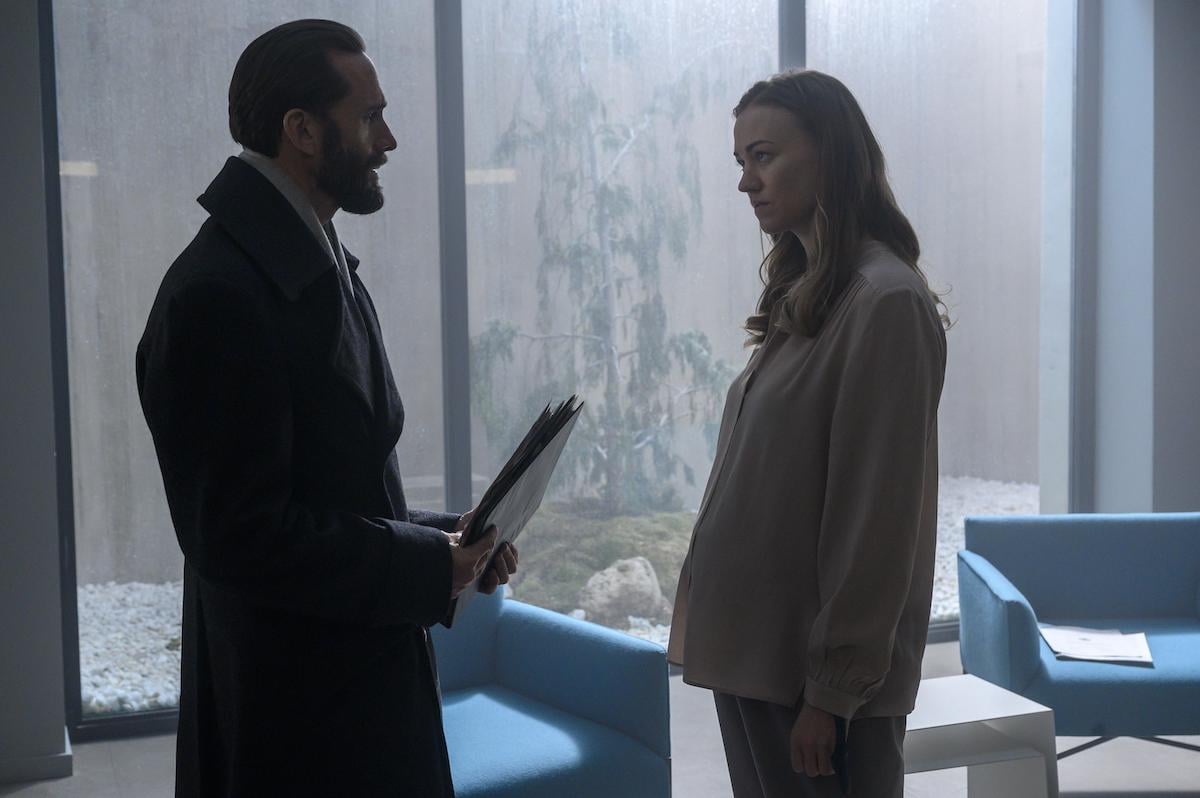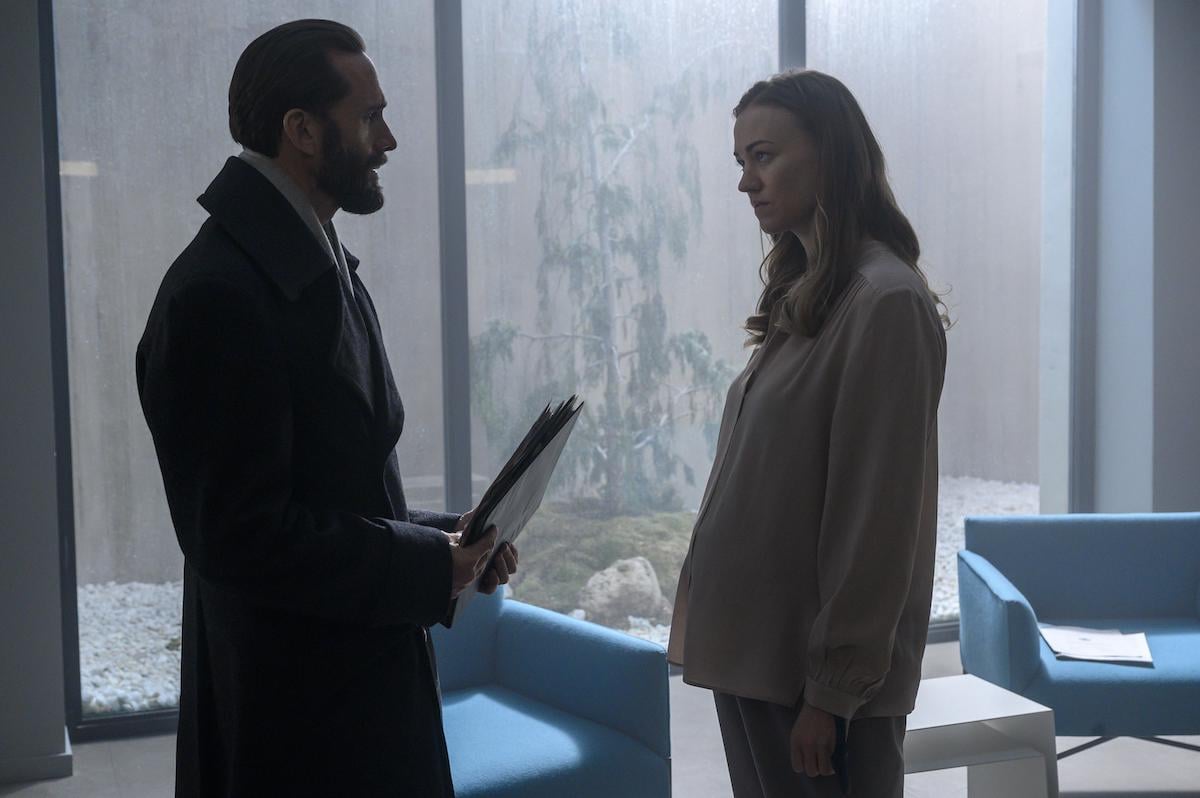 Joseph Fiennes will be in 'The Handmaid's Tale' Season 5 via flashbacks
Fred met his demise in The Handmaid's Tale Season 4 Episode 10, "The Wilderness." June, Emily, and other Gilead refugees beat Fred to death and hung him on a dilapidated wall in the woods. Despite his character's brutal death, Miller confirmed Fiennes will be back for season 5 in flashback form.
Fiennes already knows what he wants those flashbacks to be about. The actor told Fortress of Solitude he wants the scenes to show how Fred could go from a supportive husband pre-Gilead to the abuser he was when he died. He said:
"I would love to see an episode where we delve back into the early days to examine the headiness and support that Fred provided Serena. Following how it went wrong would show the corrosive effects of power especially, when you have a weaker character like Fred, who hides beneath double-breasted jackets, political positions, and mahogany desks."
Basically, he's ready to read Fred for filth. All 10 episodes of The Handmaid's Tale Season 4 are streaming on Hulu.